Near G and M 3.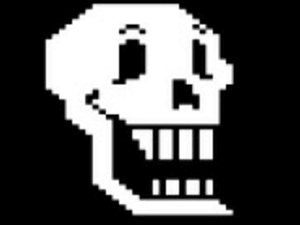 Papyrus
Ooh, I think a steak and lobster would be perfect for the night. I mean, if we are going to the G and M, we might as well live it up. Oh, and a lovely pop with ice. Then for desert, ooh, a Mississippi mud pie! What about you, Sans?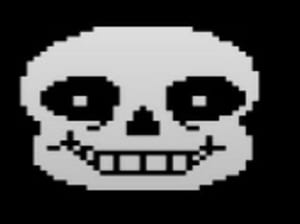 Sans
Classic Grillby burger, and a classic fry with a regular chocolate shake.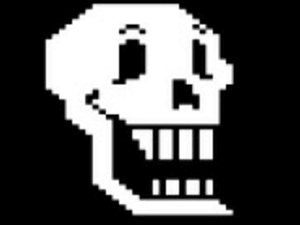 Papyrus
The classic menu is even more expensive than the steak and lobster.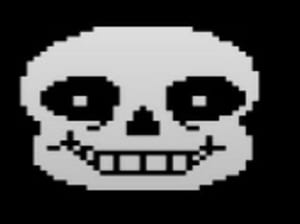 Sans
Hey, if we are going to the fancy schmancy, then why not-?
He stopped. More like he was stopped.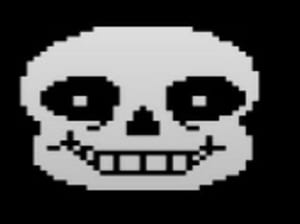 Sans
Hey. Papyrus, hang on.
He tried to take another step forward.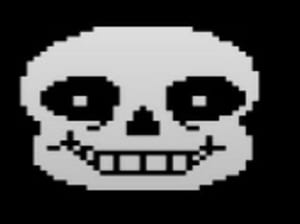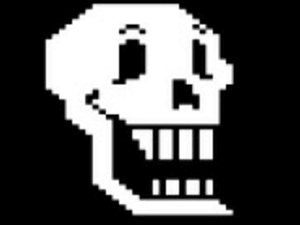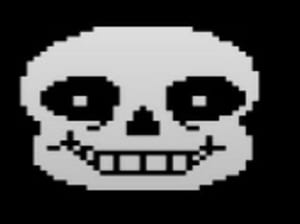 Sans
It's like I'm stuck, like I'm chained to something.
Sans moved backwards and felt fine. He moved back forward again, and once again, felt chained.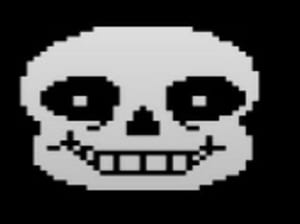 Sans
I can't move forward.
Papyrus tried to help him with his magic, tugging on him.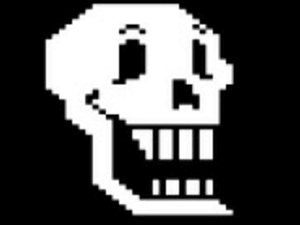 Papyrus
Why can't you move?
Sans felt his phone ring. He stopped trying to break free long enough to answer.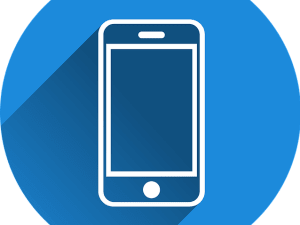 Alphys on phone
Sans? I called Toriel and Asgore, and they said if anyone. Well, I mean. Not that I'm blaming you. But. Are you doing something to Frisk? She keeps . . . well, her body can't move from the wall?
Uh oh. Sans knew there was a reason no skeletons liked to do what he did. Human and monster. Risky.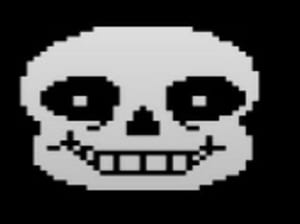 Sans
What happens when I do this?
Sans moved backwards more and lifted his foot.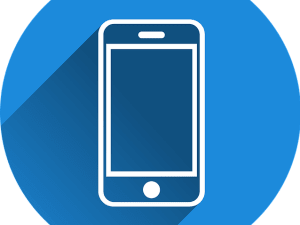 Alphys on phone
She gained some freedom, but her foot is still pulled backwards. What's going on?
Sans looked ahead of him. G and M was the location of the old Mettaton's place years ago.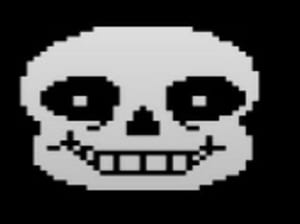 Sans
I'm not quite sure, Alphys, give me a sec.
Sans looked toward Papyrus.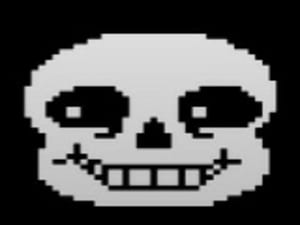 Sans
Hey. How far does our magic extend?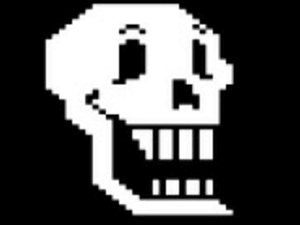 Papyrus
Ours? I don't know.
He conjured a bone and threw it in a clear path, holding onto it as far as he could.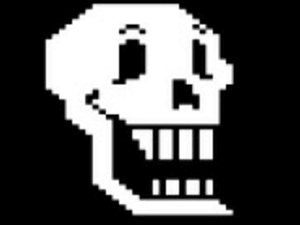 Papyrus
About the new part of Alphys laboratory.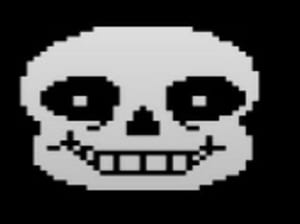 Sans
Where are you right now, Alphys?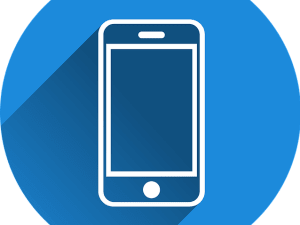 Alphys on phone
In my bedroom.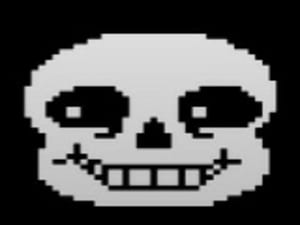 Sans
Lab-wise, where is it? You got a big lab, Alphys, throw me a bone on this one.
Because Sans was beginning to think he couldn't.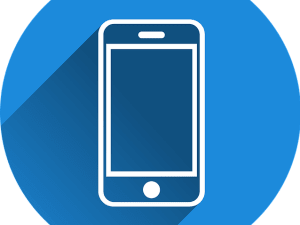 Alphys on phone
Um. It's closer to G and M 3? I can see it out my window.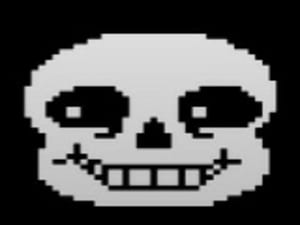 Sans
Were you walking with Frisk for awhile?"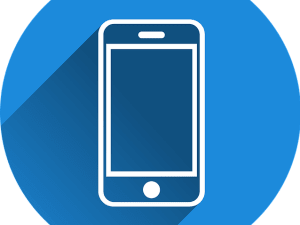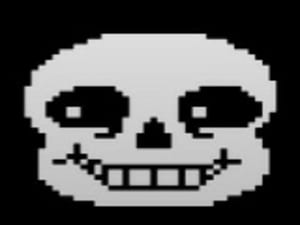 Sans
Okay, yeah. If it wasn't for me, she'd be dead. Let's all just remember that?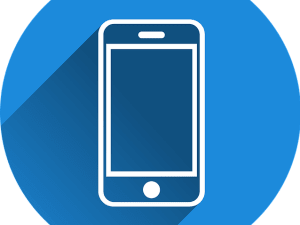 Alphys on phone
Sans? What's wrong?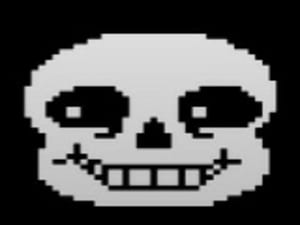 Sans
Uh. I'll be right over to the lab soon, leave the door close to G and M open for me.
Sans hung up and looked at Papyrus.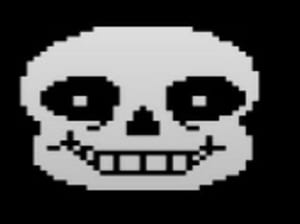 Sans
So? The human is attached to me magically.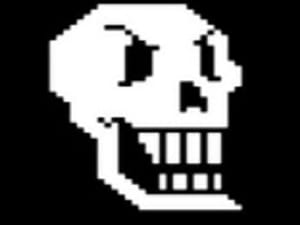 Papyrus
What? We don't tie to other things, Sans.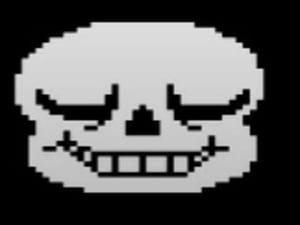 Sans
Kind of did. My magic's flowing through her veins.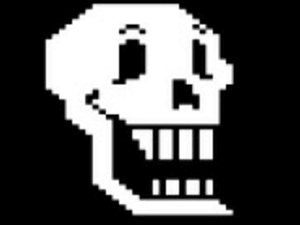 Papyrus
Oh. Well, that shouldn't be a problem. Once you distance yourself far enough, the magic leaves what it was doing and comes back.
He tried to tug on Sans again.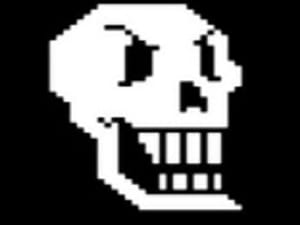 Papyrus
Usually. What's different?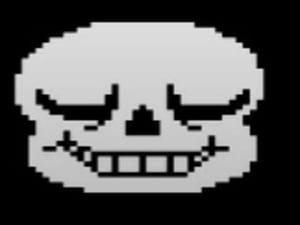 Sans
Cause it was my own marrow. That's, um . . .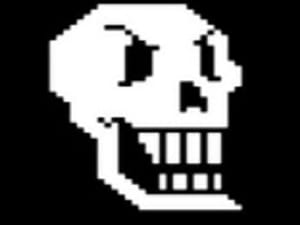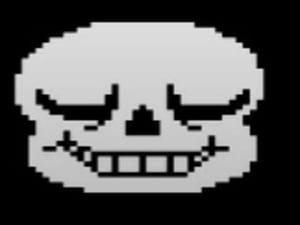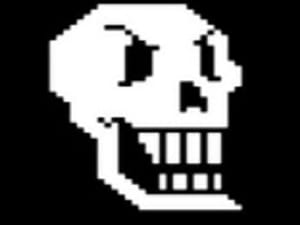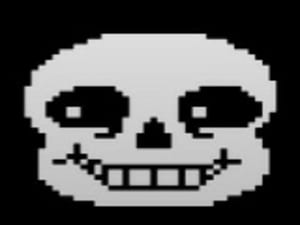 Sans tried to conjure a bone with his magic. No luck.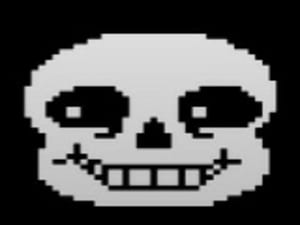 Sans
Marrow in Frisk makes her my bone.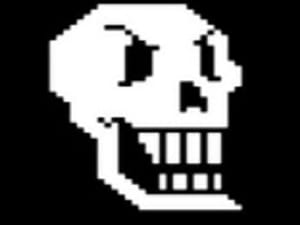 Papyrus
Is this as bad as I think it is, Sans?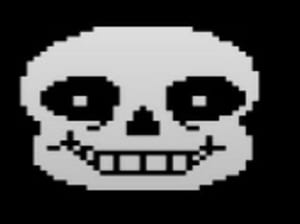 Sans
I don't know. Look, I hardly knew about it. I had to do something.
Sans groaned.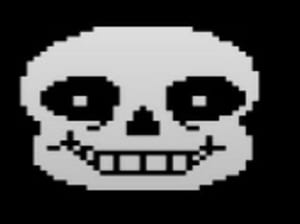 Sans
Pap, go home and get the book on skeleton magic in the bookcase.
Sans waited for him to come back. He read the part he needed briefly.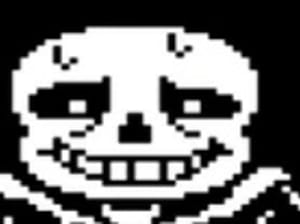 Papyrus read the section.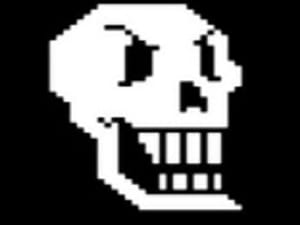 Papyrus
Sharing marrow ties a monster's life force into another's and is not recommended for this reason. In the rare case of human and monster crossover, the human will behave . . . like the monster's magic.
Sans was rubbing his eye sockets over and over.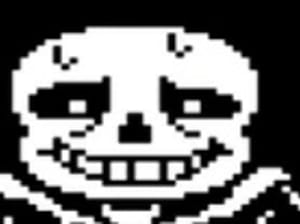 Sans
My magic considers Frisk conjured?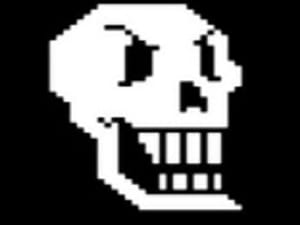 Papyrus
Oh. My. She is attached to your magic?!
Papyrus tried to pull San's body again. No go.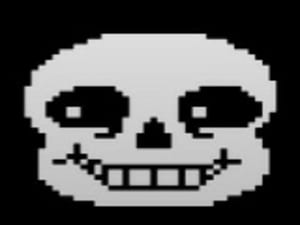 Sans
Okay, stop, that's pulling her into a wall. Let me see that book again.
He read deeper into all the precautions.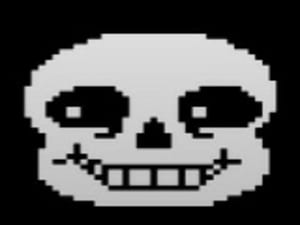 Sans
Human veins will hold it for six months. Kay. As long as I don't do it again, it sounds like it'll end in six months.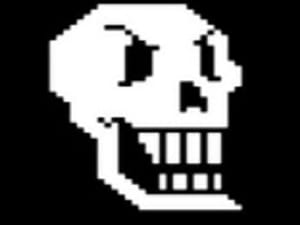 Papyrus
You are tied. To a human. For six months?
Papyrus looked at the back of Sans and backward, then at the book again.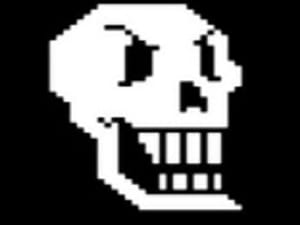 Papyrus
Warning: It is not recommended to turn humans into your weapons, as the gravitational pull will shorten little by little, until touching before the release. Will be touching . . .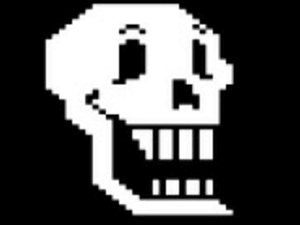 Papyrus
Oh, I get it. You'll become like a.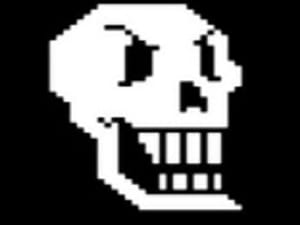 Papyrus
You're in a Chinese finger trap, Sans.
Sans looked through the book, reading the entire section completely over.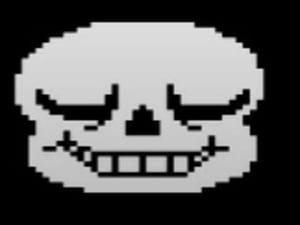 Sans
Yeah, I knew there was a bad idea in this somewhere.
He looked back toward the light of the lab that was on up high in the new area. There was a great amount of distance still, but little by little?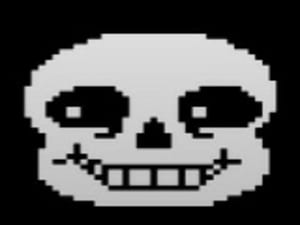 Sans
We gotta go see Frisk. I can't lay my 'finger' on it, but maybe if I skip to the touching part it'll loosen this 'trap' and let go like a real one.
Alphys lab
Frisk was soon able to pull away from the wall.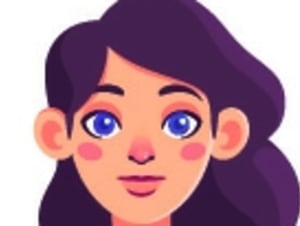 Frisk
Okay. That was weird.
What was she saying on the phone? The whole day was weird.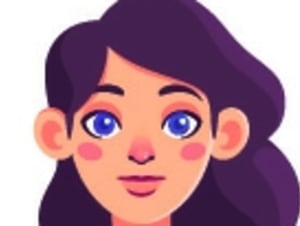 Frisk
Alphys? How many monsters will know my language?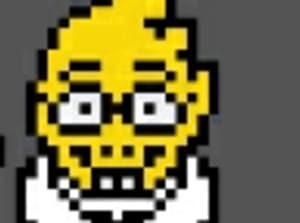 Alphys
Well, Toriel. Sans. Papyrus. Me. Undyne. Uh. Mettaton might, he exposed himself a lot to the outside world. I don't know if anyone else would. Maybe. We're quick studiers, and you speak a major language, which made it easier.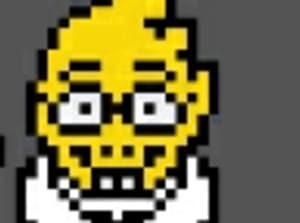 Alphys
Do you . . . do you remember more now?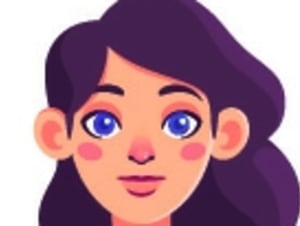 Frisk
I've dreamed of it over and over. Dreamland is invading my reality.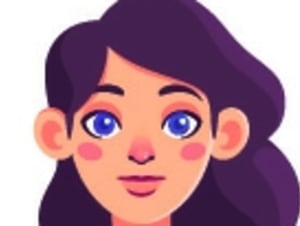 Frisk
Yes. I remember a good portion of what I think happened. I was eight though, and under severe . . . stress. There's no telling if it's all accurate, or if I was told accurately in my head about what was going on.
That's some good news, Frisk.
Frisk didn't move as she heard Sans voice. The friend that was never a friend. The one that was there only because of a promise made to Toriel. That's what she remembered. But was it true?
Sans and Papyrus came in the room.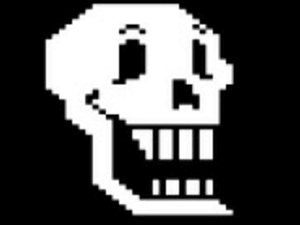 Papyrus
We are here to try something. After this, we should be out of your way. Sans?
Sans approached her steadily.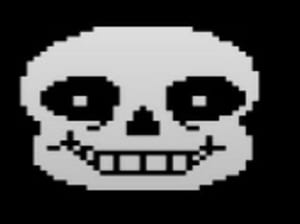 Sans
So? I saved your life today. Twice, actually. First? What do you remember of me now?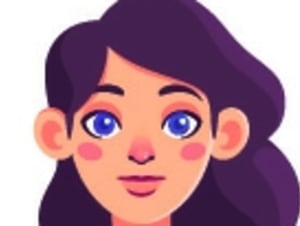 Frisk
Papyrus was in charge of the puzzles and you hung around him. You were lazy, addicted to puns, but somehow a keeper of promises, even though you hated them.
His little light guiders in his eyes stared at her.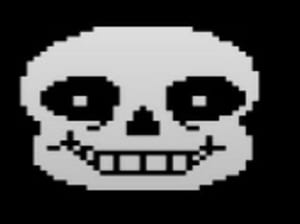 Sans
Yeah, you remember. Great. So? I've had something on my chest I wanted to say for fourteen years.
He looked toward Alphys and Papyrus.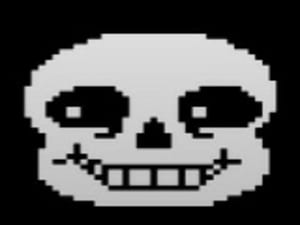 Sans
Could you give me a sec alone with her?
Frisk watched Papyrus and Alphys leave. She watched the skeleton in front of her. He felt different. Something felt very different. His bony hand gestured between them.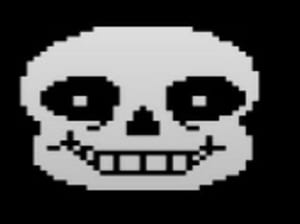 Sans
After you rescued us, I didn't really ever say what I should have. Which was Thanks, Frisk. Thanks for giving us a chance.
Fourteen years for just that?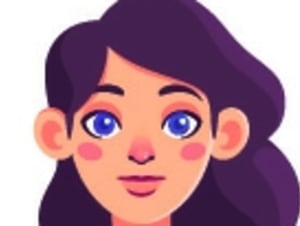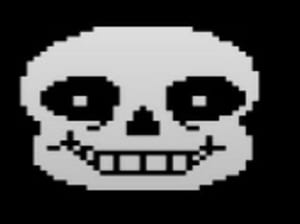 Sans
Nah, nah. You don't get it. We were trapped in a hell. No sunlight. No skies. A deep, dark, abyss that everyone felt miserable in. We made enough progress to survive, but that's it.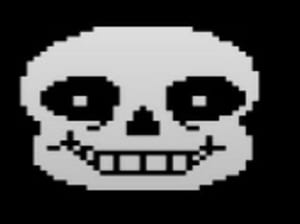 Sans
Day in and day out, I couldn't do anything except keep out 'humans' who never came. There was never a threat. There wasn't even a real meaning behind anything we all did. We went through motions.
He stepped closer.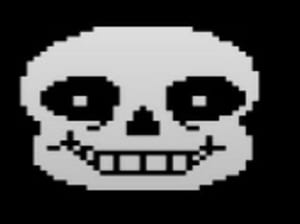 Sans
Alphys got much better. Not the bravest around, but she speaks up now. Speaks her mind when she's gotta say something. Gets out of that lab better too. Undyne learned how to express herself a little easier without a spear all the time.
He took another step closer.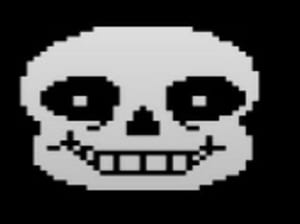 Sans
My bro? You letting him lead you out, talking to him through the phone, it really gave him a sense of accomplishment that he needed. Mettaton realized there was more to life than just ratings, and he stays loyal to the programming of Underground.
Another step closer.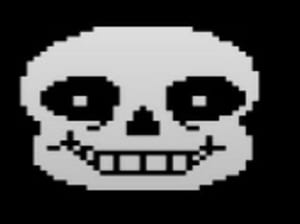 Sans
Toriel, she came back out to the castle. She isn't with King Asgore, but she doesn't run away from her responsibility anymore. Asgore's learned how to work with her too, giving her some say.
He took one more step closer.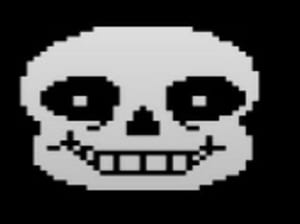 Sans
It's true. We don't have the exact same freedom we all wish we had, but look around? Everything was able to change. And whenever we crave the outside, we can go outside. Before, none of it was possible without you. So, you know? I'm sorry I never explained that right.
Oh. Frisk understood now. There was no reason to fear him, or wonder about his allegiance anymore. When she first met him, he was a little kooky. Punny. He felt . . . safer.
Then the Grillby burger he treated her too. The black eye telescope joke. The fried snow. The hotdog stacking. It was fine, and it felt like she had someone watching her back. Then, came Mettaton's. When he admitted to letting her live simply because someone loved her and he was keeping a promise to them. That someone was Toriel.
Everything he had done before then, and after, was casted with a shadow of doubt. He wasn't a friend, he was a monster that let her keep living because of a promise. The jokey, funny, easy going friend she thought she had only left her alive, and kept watch, because of a promise. Not because he cared about a poor child who fell at all.
'Saving me twice and this apology.' The only thing that held Sans back now was the regret of that simple action of thanks.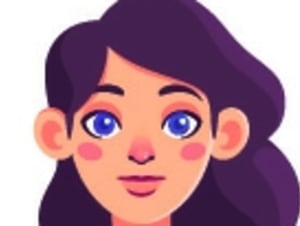 Frisk
I didn't mean to come down and be a hero. I simply did what I felt was right. The only thing I really wanted was to just get out.
She felt his eye sockets on her again.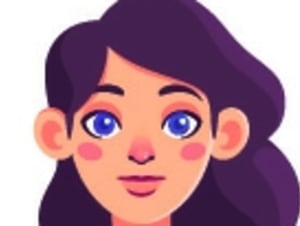 Frisk
Thanks for saving my life. Twice, I guess.
He stuck his bony hands in his pockets.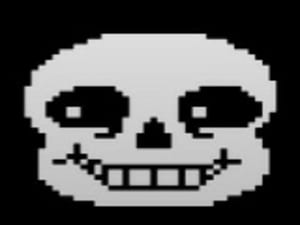 Sans
Great. Cause now I gotta tell you, you've just become my bone.
What? Frisk watched him continued to approach her.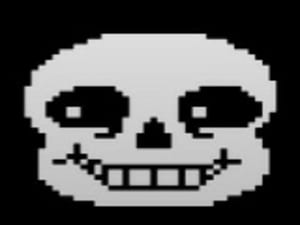 Sans
Wanted to get that out of the way so you didn't think I was trying to kill ya.
His hand grabbed hers.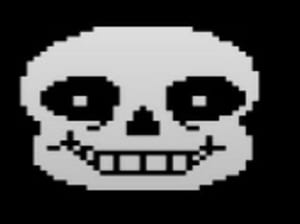 Sans
That blood on your dress was from a fatal wound. I had to use my own bone marrow to fix it, but now we are linked.
He grabbed her other hand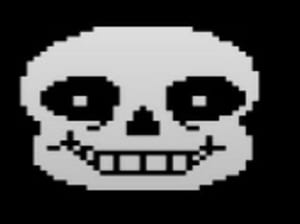 Sans
The reason you were being pulled against the wall was because I was walking away further. The wall stopped me though too. We are in an unbeatable game of Tug of War.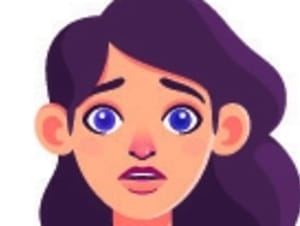 Frisk
I can't break free of you because of marrow?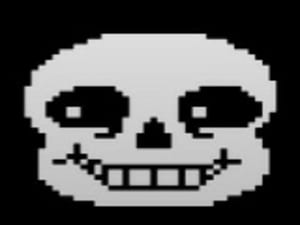 Sans
It flows through your veins for six months. Only hope is pressing close together. See, according to my book.
He pulled his slipper right next to her human shoe.
Frisk started to glow blue.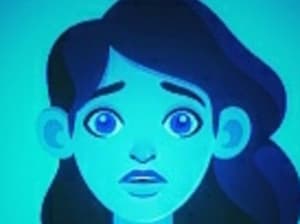 Frisk
Okay, that's not normal.
Sans flattened his arms against hers.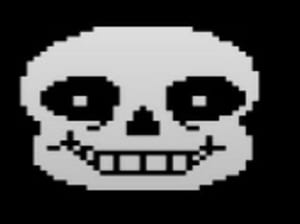 Sans
Come on, Frisk, I saved you twice and bore my soul in words, how about a little help here? Bend down some.
Frisk bent her head down and pressed it next to his skull. He tried pressing his bony legs along hers. The blue glow sped up and Frisk felt herself starting to shake involuntarily.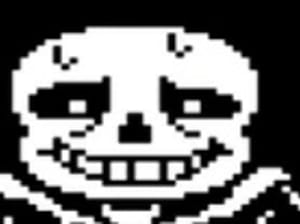 Sans
Okay, that's not good!
Sans tried to let go, but it was like he was stuck now. Frisk's veins were glowing . . . and he could see blood coming out of her skin from them. At least fifty spots were cut.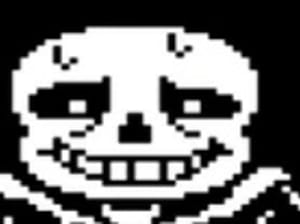 Too early. Untested. Damn it! As her wound started to bleed again as well, he reput his bony hand on it. They would just have to deal with the six month chain. This time though, she wasn't silent, she was screaming.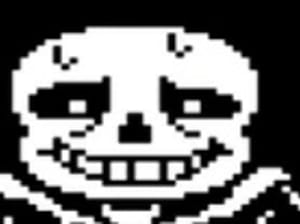 Sans
Sorry, human, but you want to live, dontcha?!
He watched as Papyrus and Alphys came into the room. This time the whole room was pulsing in a blue light.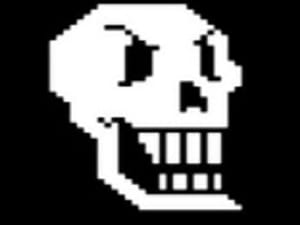 Papyrus
Sans, I don't know about this! What happens if you do this twice? This is already different!
He was holding the book and going through the pages, looking for the answer with Alphys. It was tough though, the blue magic was spinning rushing wind around the room.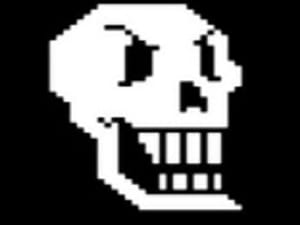 Papyrus
Sans, Brother! If you succeed this time . . .
The wind picked up so much, Papyrus' voice became unintelligible over it.
Sans continued to hold on, not knowing what to do. She was pulsing so much, even his eye sockets couldn't handle the intense blue. Warmth was beating off her like a heartbeat, then a cool beat, then a warm beat.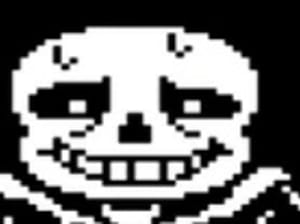 It had to be nearly over.
Then, an intense burst of blue later, Sans felt her fall on him. Except, she was about as big as him, with turquoise blue hair that matched her eyes.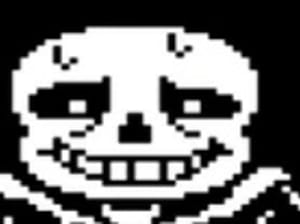 Sans looked toward his brother as he held the smaller than usual human down.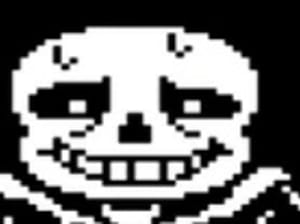 Sans
What did it say about a second time?
Papyrus came over and handed him the book.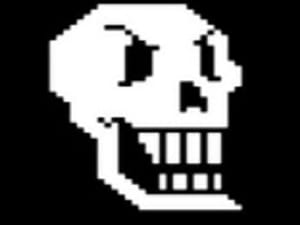 Papyrus
It says Warning. Don't do it a second time.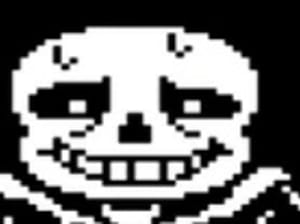 Sans took the book from him and looked at it. He placed Frisk down on the ground and moved back away toward Papyrus.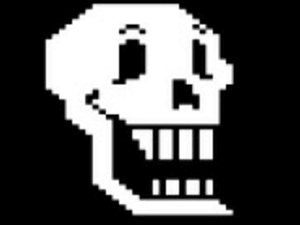 Papyrus
Well. She lived? Guess we should figure out what this did. Let's go see if we can eat now, and then we can find some old monster tomes that explain this tomorrow. They must exist out there somewhere.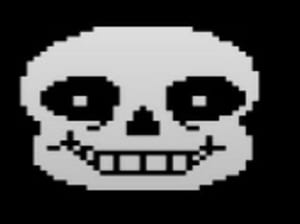 Sans
Yeah, good idea. Human's had a hell of a day. Got shot at. Trapped Underground. Hair turned colors. Better let her just rest. We'll talk more tomorrow.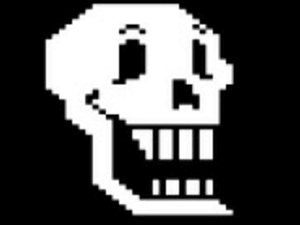 Papyrus
Or, if we can't make it to G and M 3 again.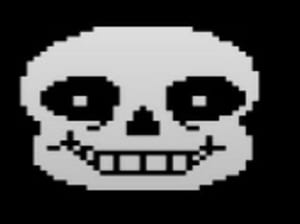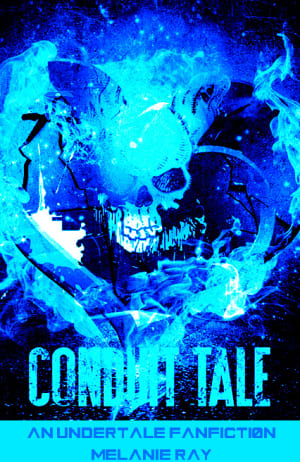 Roseart
Part 2 coming soon.
---
---
---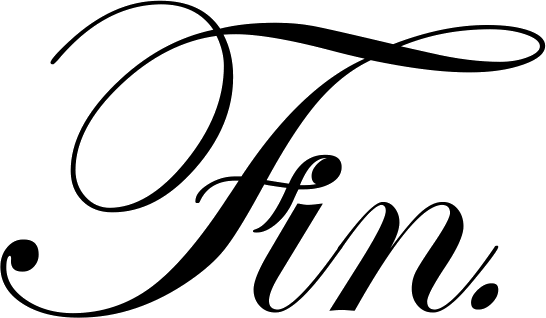 ---
---
---