Well. It looked like it worked. On the ground laid a strange body near him. It looked like a girl. Hm. He held his hand out to her, but not as a hand up. He aimed it at her. He wasn't stupid after all. Her body was blurry, ghostly. It hardly had form.
Sans watched her form completely dissipate. While he did that, he kept himself on complete alert. He walked across the Judgment Hall. When it split itself in the attack, it split far.
There was a ghostly form that just passed, but from what he saw, there was a three, maybe four-way split. Most of the pieces looked like they weren't big enough to even be separated bodies.
Sans heard something shout die at him, and he didn't even turn around to see his protective bones take out the enemy.
He turned around after the fact and saw red glowing eyes shining back, lifeless through the pile of bones. It slumped, died, but didn't reset.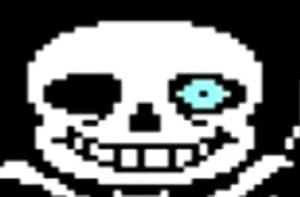 Sans
Anything moving, first strike. I am not letting this go this time.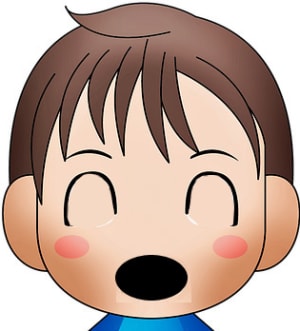 Frisk
Sans, help! Sans! Sans!
Hm? Sans watched as a really small looking human waddled his way. Really small. He had assumed last time that Frisk was eight or ten or something, but . . . he didn't look much older than two or three.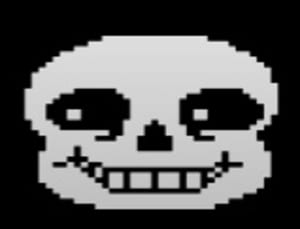 A few minutes earlier . . .
Frisk woke up, but his body felt so weak. 'Momma?' He expected her to answer. In fact, when he accidentally woke up, there were usually a ton of voices ricocheting in his head.
He placed his hands out and pushed himself up. Wow. He was small, way smaller than he should have been. His sweater was too big on him.
He must have become separated. As he looked around though, his legs started to tremble. It couldn't be. It couldn't be!
The scenery around him, too gruesome! He scrambled to move away, but his balance was off. He knew such a long time together with different souls changed him severely when they all broke apart, but he had to move away!
Where was he? It was golden. There were pillars. Where was he? Momma! He couldn't remember anything except . . .
"I'm going to Grillby's. Do you want to join me?" "Have you ever heard of the Echo Flower?" "Burgers or Fries?" "My brother always wanted to see a human."
Sans! That's it, he did remember something about the Underground mission. Not that it would do any good, where was he in the mission?
"Die," he heard behind him. He got scared and tumbled, but turned back around. There was some kind of person on top of a pile of bonish . . . Ewww! He wanted to close his eyes to the horror, but then he saw him.
Sans, the funny skeleton guy! He tried to call out, to tell him that he needed to find his mom, that something went wrong, and that he needed help.
He tried to run, but all he could manage was a fast enough waddle that wouldn't make him tumble. Oh, it was like retraining his body again when he finally got it back. If he could just say something though.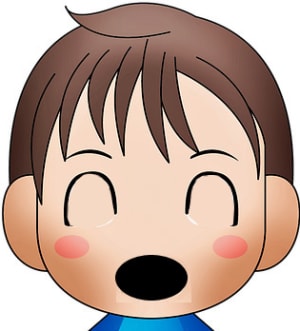 Frisk
Sans, help! Sans! Sans!
There, some voice now. He tried to move even faster. Sans wasn't moving toward him. Maybe he was scared of the place too? It was a horrible place, and they needed to leave.
When he reached him though, he couldn't say a full sentence like 'Sans, we need to get out of here, it's dangerous. The team will find us, they're all pros, let's go.' He couldn't even get close enough to the top of him.
While they used to be closer in size, now Sans was three times as high. Frisk beated on his coat, trying to get him the message. Why wasn't he moving? Frisk reached up to him.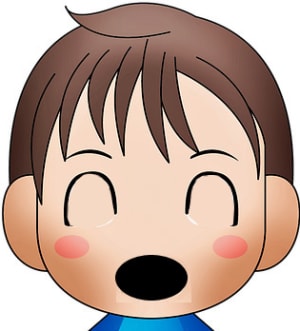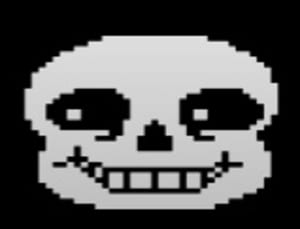 Sans
Hey, kid. You've done a mess of damage.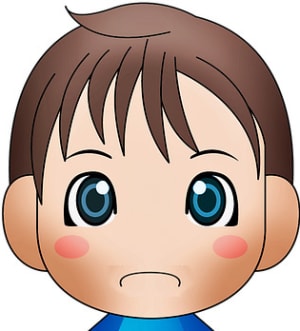 Short, but getting there with words. He did a mess of damage? They weren't supposed to be doing damage on the mission.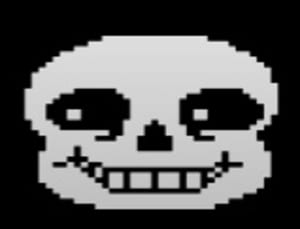 Sans
Yeah, but. I'll, uh, let it slip this time.
Okay, well, at least Sans wasn't mad at him, but that didn't take them out of the danger. Sans looked at him, but he wasn't moving. Come on!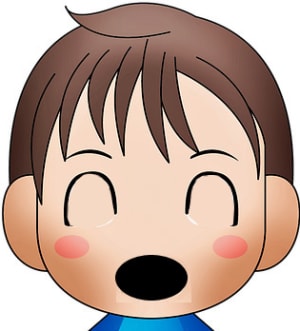 Sans picked him up but still couldn't figure out what he was saying. It didn't matter though because Sans actually got them out.
'Thank you, Sans. Thank you, thank you!' Now Frisk just had to wait until he was back to normal, and then get back to his mom.
----------------
---
---
---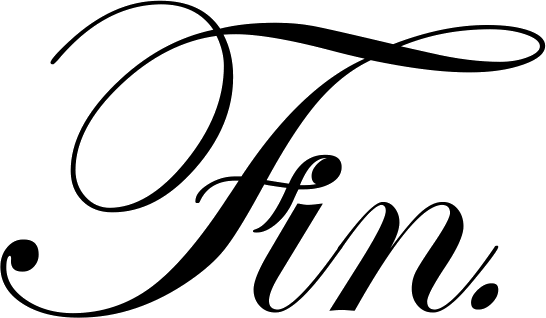 ---
---
---