-Profile pictures are placeholders-

Cyko looks up at Eva and musters a small smile.


Cyko
What's got you in a cheerful mood this afternoon?

Eva
I'm going to get streaks today.

Eva
What do you think: Blue or purple?


Eva runs a finger down the side of her hair.


Eva
Keito said I should get green, but I don't think that'd look good on me.



Eva
That's what I thought too.

Eva begins walking away.
Cyko reaches out and grabs her arm.





Eva
I'm fine with it, so long as you're free after school today.




Eva
Your hair is already bright blue.
Cyko forces a chuckle.









Eva
Normally you're all smiles.

A bell rings.


Cyko grabs a textbook and hurries off.
After school
Cyko and Eva are walking to the hairdressers.

Eva
Did you dye your hair yourself?



Cyko
~My parents helped me.~

Eva
And how often do you redye it?


Eva smiles at his answers.

Eva
I've never had streaks before.

Eva
This is my first time.


She turns to him with a grin.

Eva
You know, I think you'd look nice with tips.




Eva
It would compliment your bright blue.


Eva
You don't have to do it today, though.


Cyko
Tips don't sound so bad.

Eva
But wouldn't you have to ask your parents first?

Eva casts him a skeptical look.
She shrugs and drops the subject.

Eva
How are you liking school?


Cyko
It's a lot more than what I thought it'd be.





Eva
You didn't eat any lunch today...


At the hairdresser
Eva and Cyko sit opposite each other as they wait for their dye to dry.


Eva bounces in her chair happily.

Eva
I've been wanting a streak for a while now!
Cyko grins faintly.
He wasn't sure why he was having trouble enjoying himself lately.
Not even Eva's mood affected his own...
Eva stops bouncing and flashes him a concerned look.




Eva
If it weren't for the dye, I'd give you a hug.


Eva
You look like you need one.



Cyko
~Don't worry about me.~
But he wanted to tell someone.
He just...
...couldn't.

Eva
You don't look fine...

She shakes her head.



Cyko
I'm sure you'll look fine.



He laughs, his first genuine one in the past few days.

Cyko
There was no going back the moment we sat down, right?
Eva lets out a small giggle.



Cyko
I'm starting to have second thoughts now too...



Eva
Trust me, white will look good on you.

Cyko
Says the one who isn't sure about a single purple streak.

Eva
Oh, you're SO flattering.
The two stare at each other, smiling.


Eva deflates a bit.

Eva
He's been the same as always.


Eva
Locked up in his room.

Eva
He didn't even care I was getting a streak today.



Eva
I don't want to talk about him...

There it was again.
That guilt.
That shame.






Eva stares at him for a moment.


She shakes her head.
Afterwards

Ghost was the first to look up.


Cyko stares at the ground.

Ghost
What did you do with your hair?
Alexander looks up from his laptop.


Alexander
IS THAT HAIR DYE?!



Alexander
First you go out without my permission,




Alexander
...how much time I spent...

Alexander
...on those hair follicles?




Alexander
It's only blue because I got something wrong during the synthesis process...


Alexander
I hope you're HAPPY with those tips.




Ghost
Alexander, you should just-

Alexander
I'm not talking to you, Ghost.


---
---
---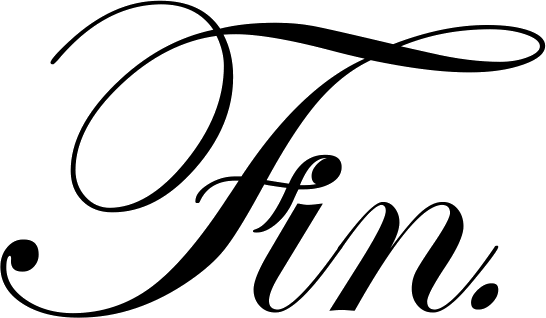 ---
---
---