Sans and Papyrus' House. Three Days Later . . .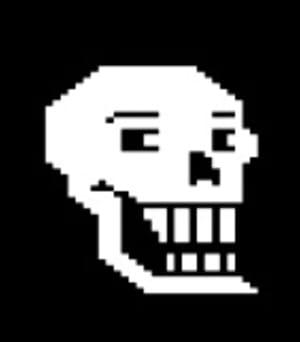 Papyrus watched Sans lying his head on the table.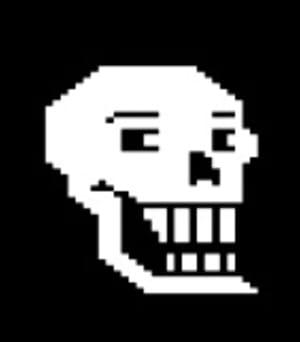 Papyrus
I don't . . . I don't get this funk you are in.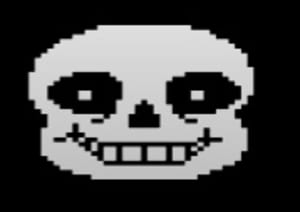 Sans
I'm not in a funk. I'm fine. See? Totally fine.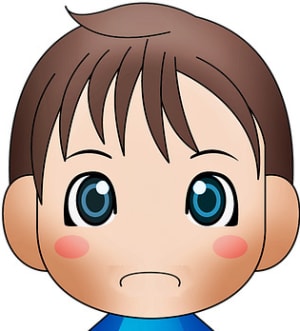 Chance said it from Sans back. He hugged Sans around his neckbone.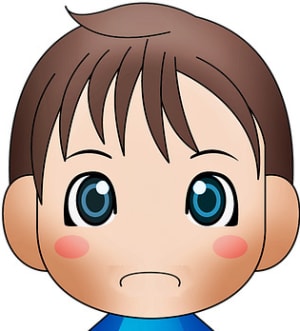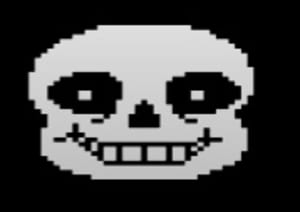 Sans patted the human's head laying on his back shoulder bone.
Papyrus didn't know what to do. It had been three days since the human mother disappeared and left her little boy. Sans insisted she'd come back, but so far there had been no sign. Since then, Sans had been acting . . . strange. He even gave the human a new name. A new name, he named the human.
He knew his brother often held his feelings in and faked being more happy for him, but everyone around Snowdin felt it. He and Sans had only been around the humans for a couple days. A couple. Yet, from his actions, it would seem it had been longer.
And his behavior. No Grillbys. No spaghetti. Not even a hot dog. He ate catsup all day with nothing of substance. Not that Sans needed much substance, but that wasn't Sans. Papyrus could understand the sadness of the human 'Chance'. His mother was gone, but it didn't describe San's strange behavior. How had the humans had such a strong effect on his brother?
Papyrus had not said anything about it so far, but things needed to return to normal. When he heard the door, he smiled.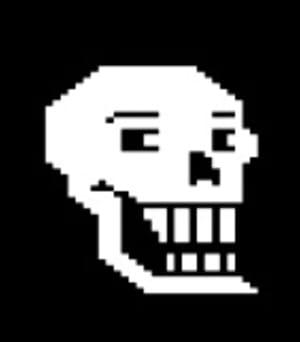 He knew who it had been, he'd called for her help earlier. Sans needed to get his mind off of the humans, and the best way to do that, was with Undyne's help.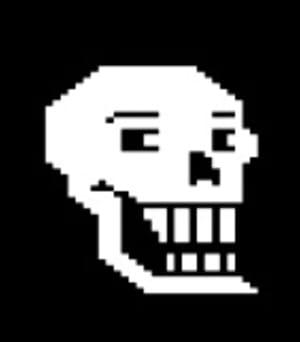 Papyrus
Undyne! Greetings, good to see you!
Undyne stepped into the house and looked over at Sans.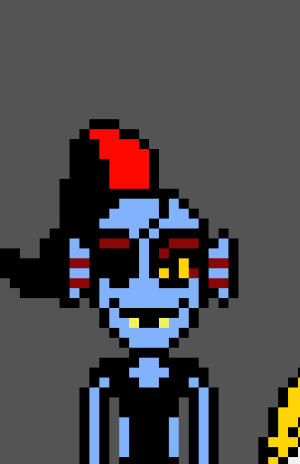 She touched her scaly head.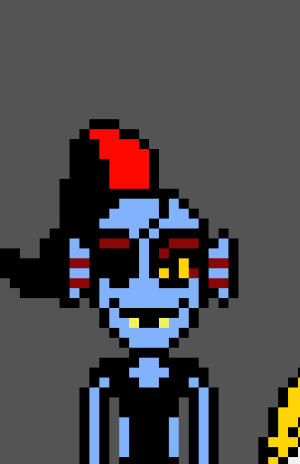 Undyne
I can't believe I have to do this for you, Papyrus.
She moved over toward Sans.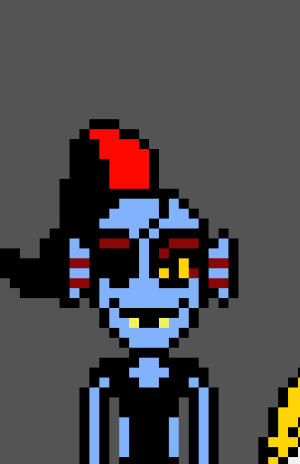 Undyne
Sans the Skeleton. I need the thing on your back.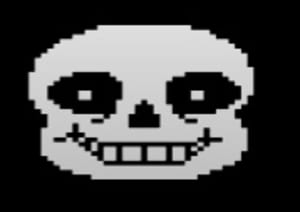 Sans looked back toward Chance, then at her.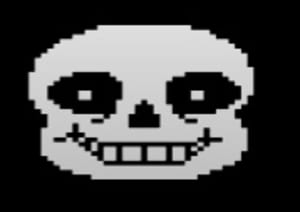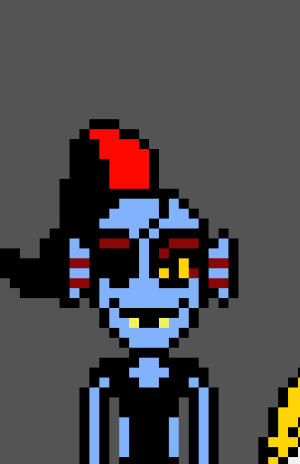 Undyne looked toward Papyrus.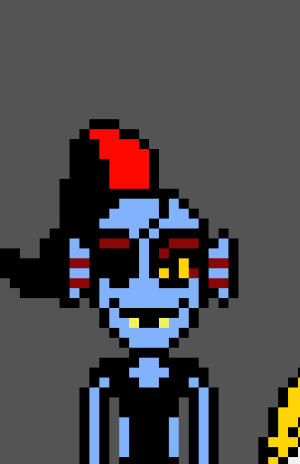 Undyne
Your brother just told me no.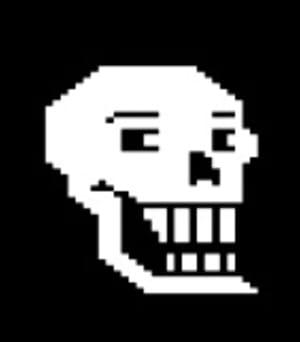 Papyrus
He's, um, like I said, in a bit of a strange funk.
Papyrus came back toward Sans.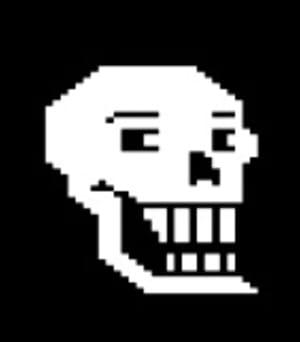 Papyrus
It's okay, Undyne promises not to hurt him. She just needs him, Brother.
Sans pulled Chance off his own back with some small assistance. Papyrus thought that was it, but Sans just put him on his lap.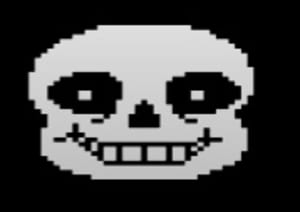 Sans
I know what Undyne wants. Frisky is coming back for him, just give her time.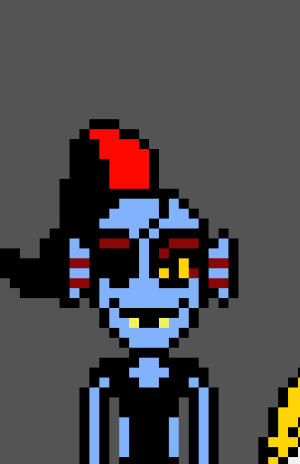 Undyne
Sans, what is wrong with you? Why are you so attached, literally attached, to this human?
She came over and tried to take him forcefully, but Sans just stood up.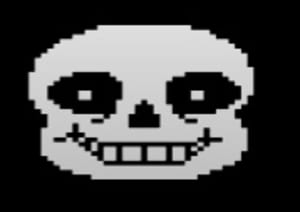 Sans accused her as his eye sockets went dark.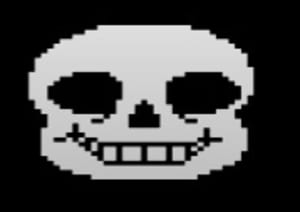 Sans
You're not good, with human 'scum'. Don't touch him.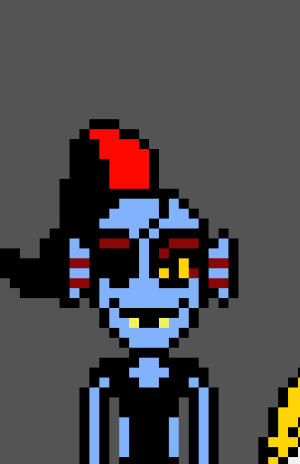 Undyne pushed a piece of paper into Papyrus' chest.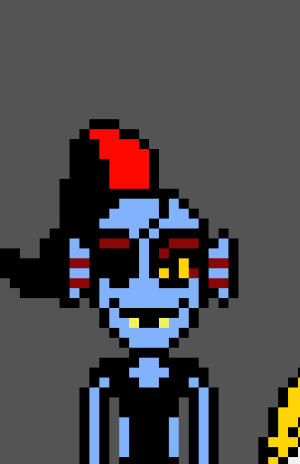 Undyne
That address is of a Monster family that will watch the little boy until, or if, it's human mother returns. If Sans doesn't trust me, then he can just trust you.
With those words, she left out the door.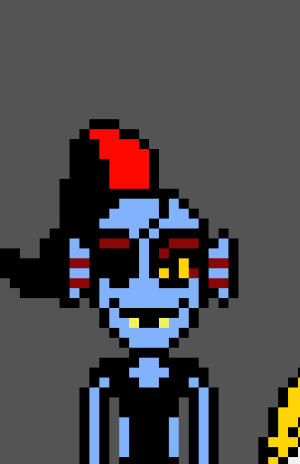 Undyne
I can't believe I have to put up with this.
Papyrus looked at the paper. That didn't go the way he wanted it to.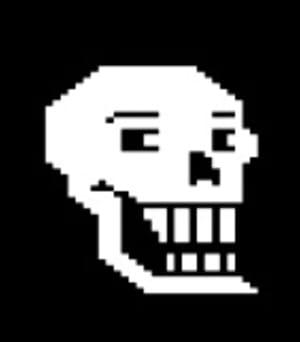 Papyrus
It's not very far. That's good.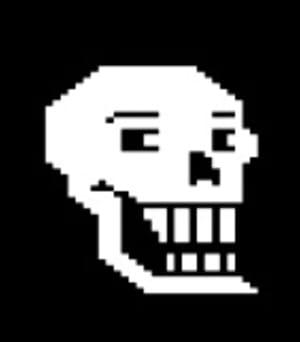 Papyrus
Not far at all, Brother. Simple family. Snowdin. Not carnivorous. That's a good match.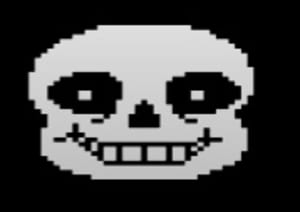 Sans actually seemed shocked at him.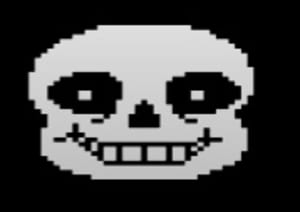 Sans
No way, Chance is human. There's been plenty of room. He's three times smaller than me so he doesn't even take up that much space.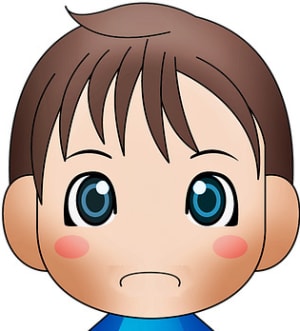 Chance
Yeah. I want to stay with Sans.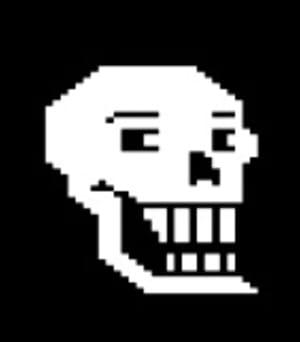 Papyrus
Sans? Uh. I just feel it's better to let the little human go? You're getting funkier by the day.
Papyrus rubbed his head.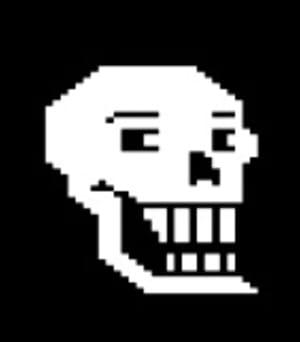 Papyrus
You already seem to have a strange bond with this human, even stronger than with our other human friend, and we have known it longer. I think? I am pretty sure.
He tried to reach for Chance, but Sans just stepped back.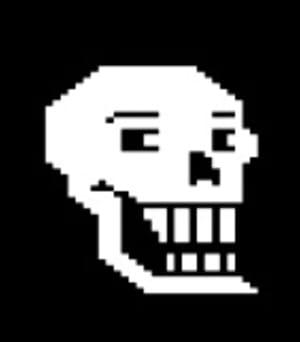 Papyrus
Now that the mother is gone, you seem to be . . . holding him a lot?
That was putting it mildly. Sans wouldn't even put him down for more than a few seconds.
Chance climbed up further on Sans' shoulder, and Sans didn't mind. At all. Again.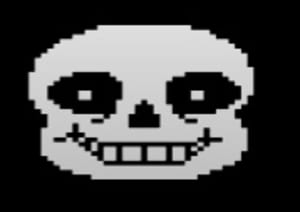 Sans
His mom is gone right now. He doesn't know anyone in the Underground except us. Until Frisky comes back, I don't see what the big deal is.
Sans headed off.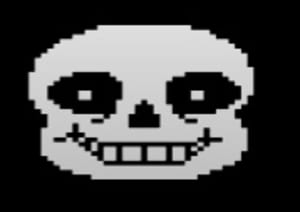 Sans
I have to get to work. Come on, Chance.
He patted his head.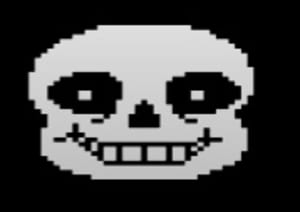 Sans
You want to see if Monster Kid wants to play? Might cheer you up more again.
Chance just shook his head.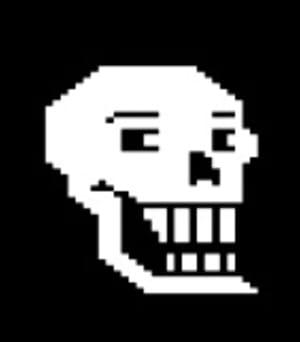 Papyrus
Oh, what about them? Monster Kid would keep him company if maybe his family watched him? For a few days? A day? A sleepover?
Sans didn't reply as he just headed out.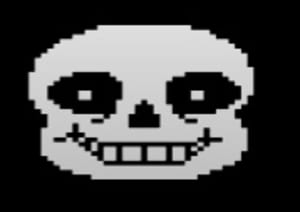 Sans
You're overreacting. You don't know Frisky, she'll be back.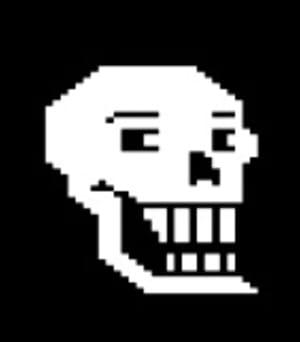 Papyrus
But . . . but . . . you don't know her that well either!
LAB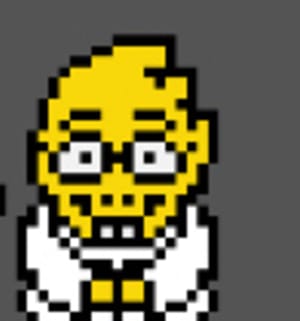 Alphys held her finger up, wanting to tell Sans something. But, she didn't know if she should. For the last three nights, Sans had been coming into her lab to use it's strength to pull Frisky back.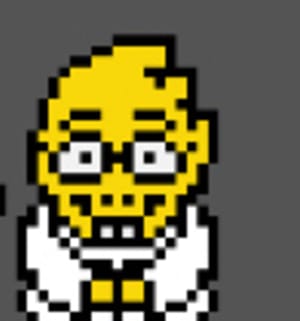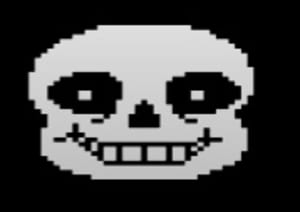 Sans
I know she's right there.
Sans just pointed to Alphys large monitor.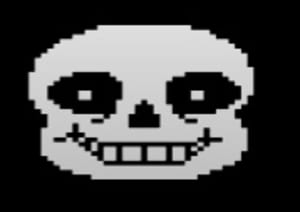 Sans
Blinking red light. If we could just . . . pull her safely down. If we just had more power.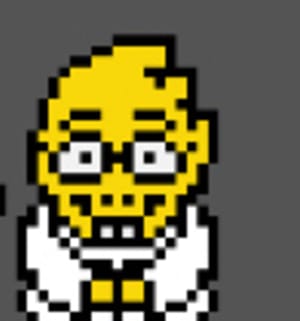 Alphys
Well, um, I have some good news.
Alphys came over. Maybe some interesting news would knock him out of his strange state.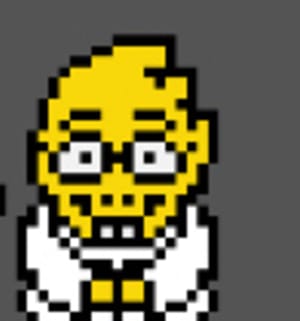 Alphys
Well, I don't know if it's good. It's different news? I don't really understand it, but well, I'll just let you meet her."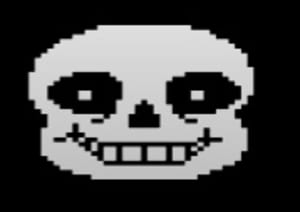 Ooh, Sans looked crossed.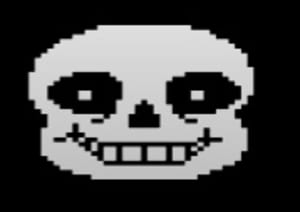 Sans
This is secrecy for secrecy.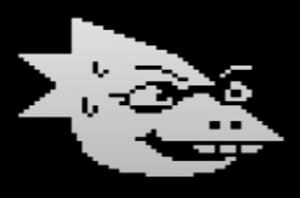 Alphys
Oh, it's not another Monster! It's the barrier. I mean, it's near the barrier.
She was clearly losing him, so she moved toward the right of the lab.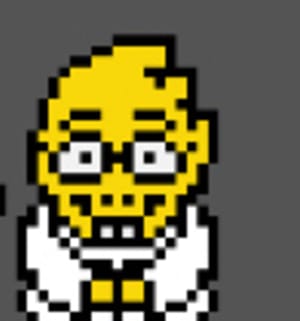 Alphys
Come this way, and I'll introduce you to an unusual spirit.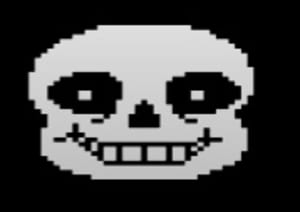 Sans
Yeah. That sounds fun.
Sans followed her over. She started to play around with some coordinates and sound waves.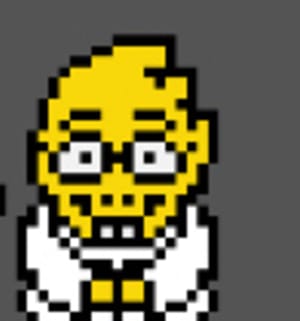 Alphys
This is going to be really strange, but just watch the screen.
Alphys spoke into a microphone nearby.
Alphys moved out of the way of the microphone.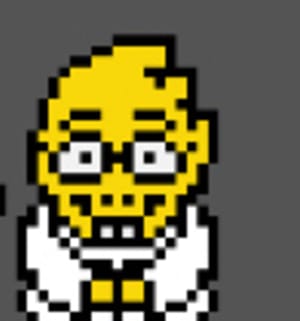 Alphys
Ch-Chara? Hello again.
Sans listened a few seconds before he heard a groan.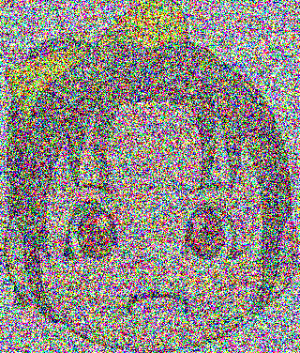 Chara
Can't a spirit ever sleep?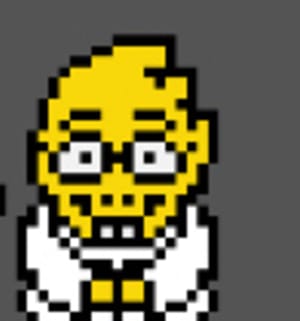 Alphys
Sorry, yes, I just wanted Sans to meet you.
Alphys moved out of the way of the microphone.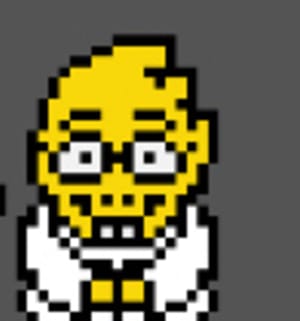 Alphys
She said that she used to be King Asgore's daughter.
Awww, now that was interesting. Sans came up to the microphone.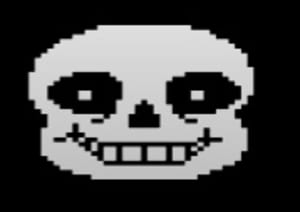 Sans
Hiya. Sup. Frisky said to say thanks.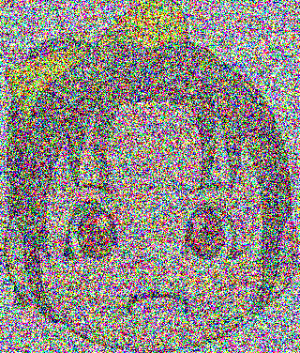 Chara
Yeah, well, when everyone bows out, it's good to have someone. Without someone, it gets really hard to do the right thing. But, she didn't need to thank me. I put her through my own tests too.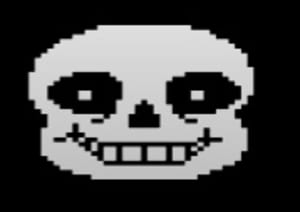 Sans
What do you mean 'tests'?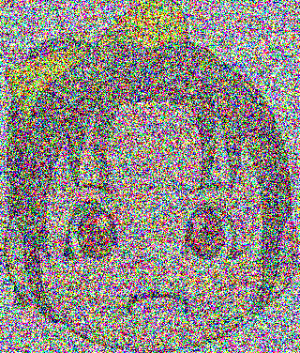 Chara
She used to be like the others. Kind of. Her personality was way too ashamed to meet you again, whether you remembered her or not. But, she used to always bow out of trying to take control in that little Judgment Hall moment when FRISK committed genocide. All of them used to. After all, there was no reason to try. A lot of Monsters were dead. Actually, even after one Monster died, they had to restart their mission. Giving up was just a better idea by that point.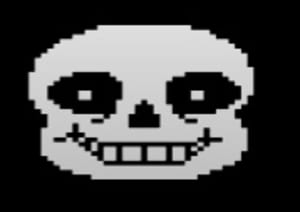 Sans
Wait. You're the reason she kept hitting Mercy in Judgment Hall?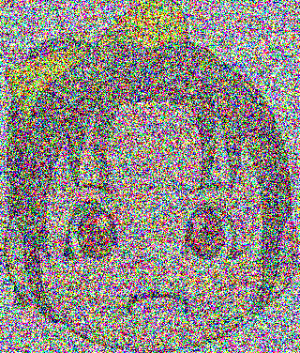 Chara
Once, just once. I mean . . . I'm not really human. The way I feel is . . . corrupted. Sometimes, I feel like a computer soul more than a human soul. An object. Nothing anyone can see or talk too. Nothing. Honestly, I'm just another Forgotten Creature.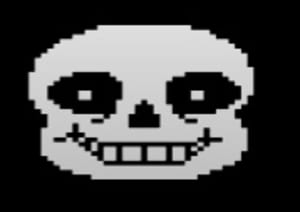 Sans
No one forgot you. Your mom and dad I bet still remember you.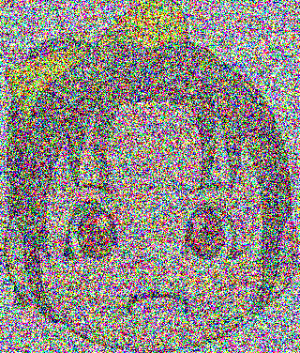 Chara
Do you know how it feels to look at your mom, and yet not really care if you ate her pie or killed her? That was me. That is me. And that's not me. And inside that thing, FRISK, I get pulled. Pulled in so many ways. I don't even really care anymore. I don't want to exist anymore, but I don't get a choice. I just . . . linger. I'm stuck. And now, I'm freaking stuck to some barrier.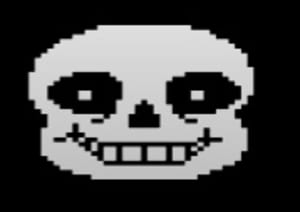 Sans
Oh. Sorry to hear that?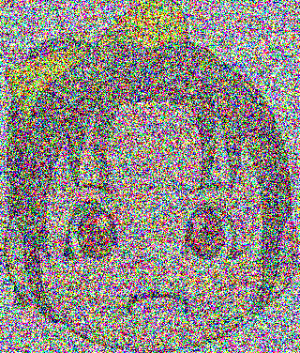 Chara
Great words of comfort, Sans. Heard better. But you don't really care about me.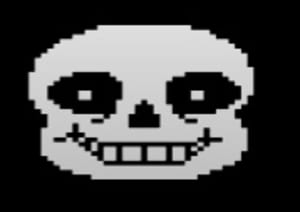 Sans
Do too. I cared about Frisk. Little Frisk. Big Frisk. Not so much for genocidal Frisk, but . . . probably most of them?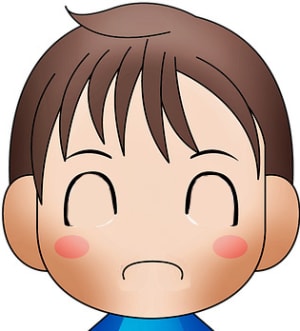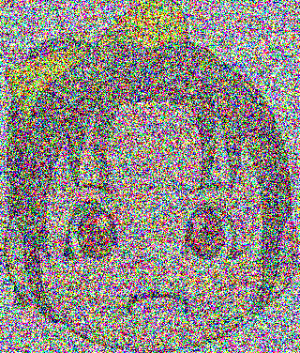 Chara
Oh, hey there Itty Bitty. Sleeping?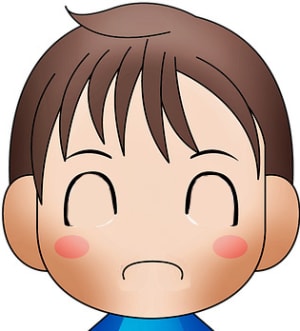 Chance
Hi, Chara. Mom's missing.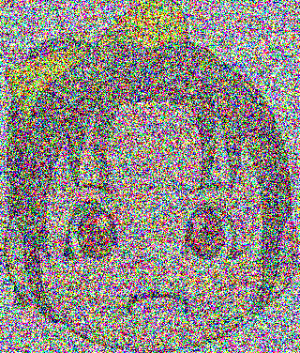 Chara
I'm in a barrier, Itty Bitty. Can't do much. Just, stuck. Always stuck because no one ever thought a real human would come this way that didn't have some stupid programming agenda back then! No, it took six damn stupid other kids to make that same mistake before they were like 'hmm, maybe we should put something up to stop curious kids, huh?' Idiots. So, yeah. I just mostly sleep. Let time tick on by.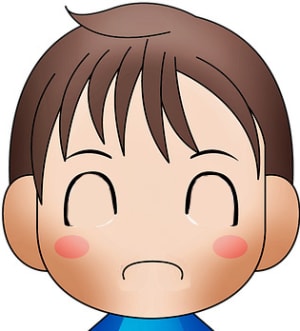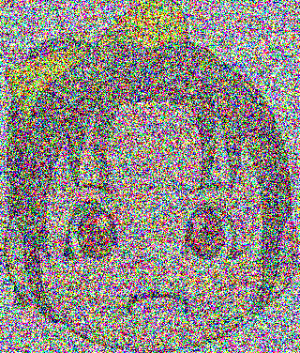 Chara
Hey. Itty Bitty doesn't sound so hot.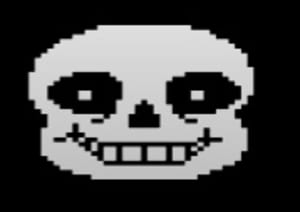 Sans
So are you saying even human souls can't break through that barrier? You just linger?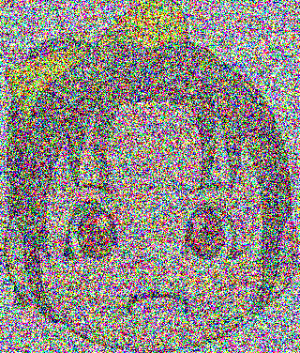 Chara
I can't go into a re-reset if that's what your asking. So yeah, linger. Stuck. I tried to get FRISK to hit erase on this world more than once.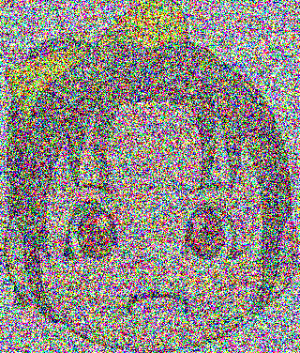 Chara
When I kept getting refusals, that other side of me stepped in. When you're already with a bunch of souls, it's easy to forget who you are. What makes you. To stay stronger, I may have sucked a little much on some of the underparts that didn't do much.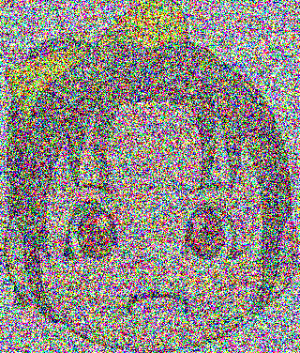 Chara
But you know what? Screw 'em. At least, that's what I believed until Frisky proved me wrong. And don't say I talk too much either because I never get to talk to anyone anymore! And even when I could, there were only a few of the Frisks I could stand talking to.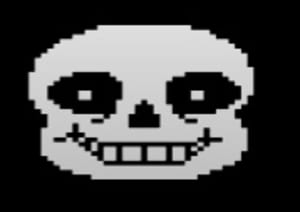 Sans
Proved you wrong? Judgment Hall?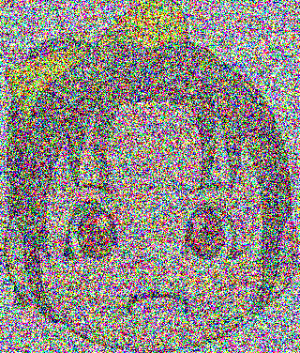 Chara
She made me a deal. I set the circumstances, and if she beat it, I would stop messing with all the souls inside FRISK. So, yeah. I set it. I made her fight you. I made her fight you all alone.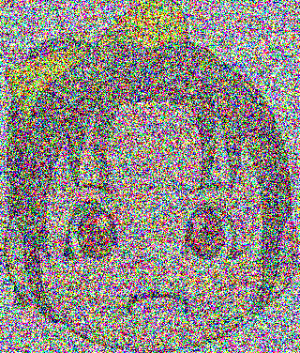 Chara
Do you know what happens when every soul, including mine, goes to sleep? The pain is held only for her. There's no division. She felt every shattering blow of her soul and body all alone. She did it long enough that . . . I guess . . .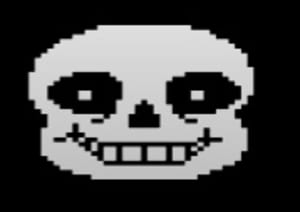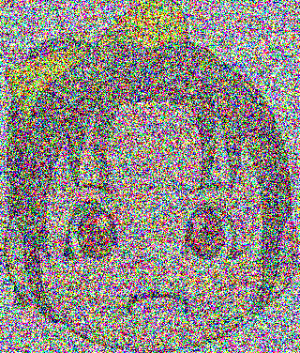 Chara
I don't know if the word is feel. As a lingering soul, I just . . . it's hard. It's hard to do that anymore. You've no idea how long I've really been around. If I couldn't sleep when I wanted to, I would do nothing but scream. But I came to understand her. Especially after she did it again, and again, and again. She pushed her soul to it's limits just to try and take back control. To not reset, but to just keep going and do the right thing.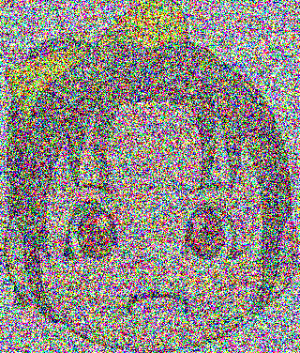 Chara
Even the others got inspired to help. Funny, huh? Fighting to regain control when the mission couldn't be completed anyhow. I forget what she exactly said when I asked her why she was torturing herself now with it. I think it was something like 'it may not matter now, but my DETERMINATION will be stronger, and maybe I will have more strength for the next round when it does count.'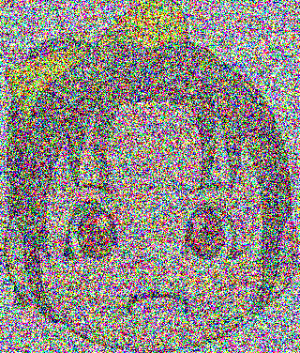 Chara
Okay, not the exact words, but close enough. She had about as much DETERMINATION as I did, so somehow we seemed to get along. Anyhow, I let them all be, until I finally found more of a purpose. The itty bitty on your back. Even when parts of FRISK couldn't keep their emotions under control, I helped. No one's better at stomping emotions than I am. I especially had to help with Friskay. You meet her yet?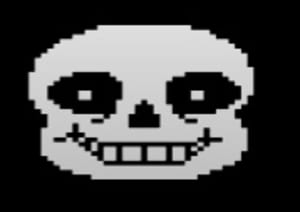 Sans
No. Just Frisk, Frisky and uh. PERSEVERANCE, but he's gone.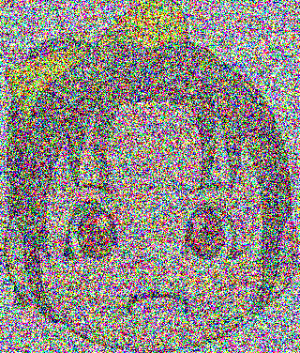 Chara
Yeah, you won't forget her when you do. Itty Bitty would have been really bad off without me after awhile with her. Way not blending. I mean, she was KINDNESS, but she was that kind of kindness that was like . . . 'I will take a bullet for you, but I'm going to tell you how much you suck while I'm doing it' kind of girl. PERSEVERANCE too. Uh, I don't know. I was like a babysitter. I didn't mind it that much, Itty Bitty gave me, you know. Some purpose again.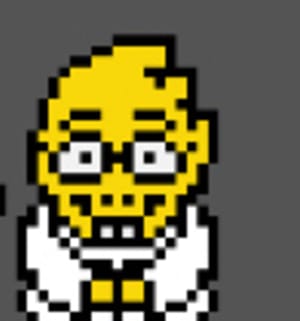 Alphys
Um. That's all really great, but, can we maybe go over the little conversation we had earlier with Sans? I've been running some calculations, and I think it could be done. You're right.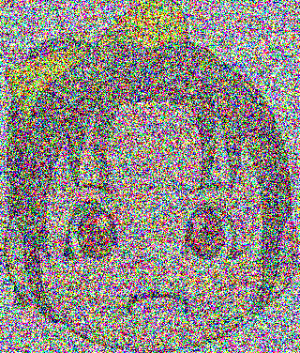 Chara
Oh, well excuse me for not staying on topic. I didn't mean to interrupt your schedule. I just sleep most of the time, stuck to a barrier and I figured I wanted to talk a little while. Forgive me, yellow little dino nerd.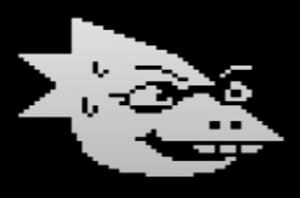 Alphys
I didn't mean it like that. Um, I promise. I just-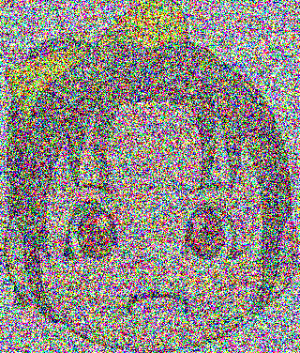 Chara
Grillby's should carry chocolate bars for dessert. A Grillby burger, fries, and a chocolate bar. Damn, that would have been great. I wish it was around when I was alive. Then maybe I could have got dad to do it. A trinity of happiness. Hey, Alphabetty, did you ever have a Grillby burger? Best. Better when catsup doesn't land all over them though.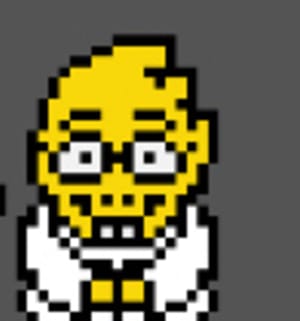 Alphys
MTT's more of my thing. Closer. But, I'm sure they are good. Anyhow, I don't want to interrupt. I don't. I don't want to be rude, but do you think-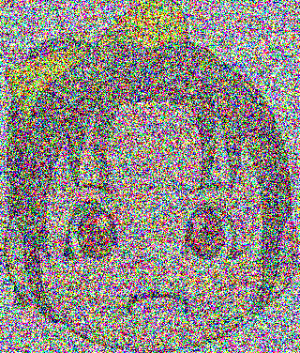 Chara
I get it. Look, away from the influence of the bad part of FRISK, I've got a little more sense again. Multiple souls in one body, it's not easy. Seriously. That joining, that takes some real training.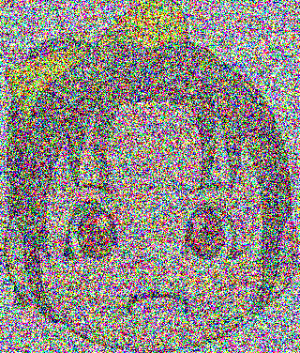 Chara
I suddenly knew recipes for cabbage, 200 different kinds of guns, a thousand knock-knock jokes, and how to dance with a high kick. The souls all seem to share so much, so fast, it's crazy. So. Crazy. But now. Getting away from all that, I remember more of what I was. Who I was. And why I wanted to destroy all of mankind.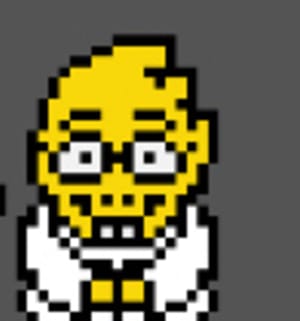 Alphys
Okay, maybe a bit less strong?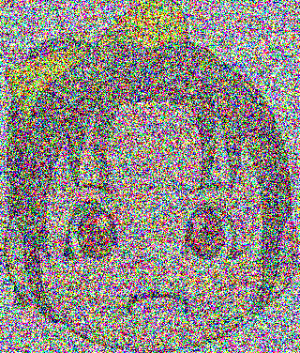 Chara
Not strong enough. Not nearly strong enough. Even back then, I wandered in here of my own will to try and help 'cause none of those official people were going to. And, and I saw the start of it. I saw the turn. I came here because I met my first re-reset. They were brand new in the early 2000 years. I was just like every other kid though. How could it affect me?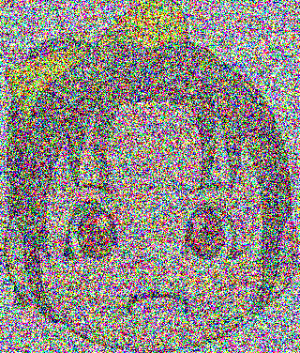 Chara
But then I watched my friend become one. It was just in his genes, they said. I watched my friend barely walk with help, just shambling away to apparently die. And, and it kicked in. No. No way. But, that's what it was. Humanity's future. I never told anyone why I really hated humanity.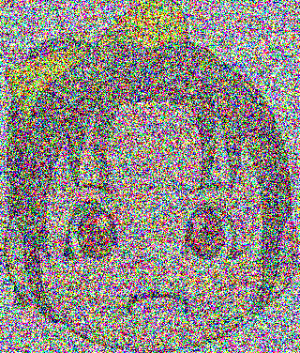 Chara
I didn't want anyone knowing the truth, they'd be happier not knowing. I mean, I could have said something, but that wouldn't have made any difference. Everyone would have gotten scared, and then it would all just reset.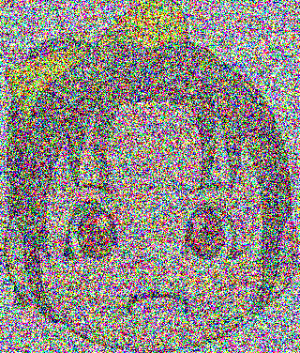 Chara
As long as I was a good little girl, no one was going to budge me. I was too close to the Monsters. To take me would be disturbing the habitat even more to them. But I'm dead, and you already know all those details. So, yeah. Welcome to the hell of humanity. It hasn't changed a bit. Well, that's not true. It just got worse. It needs to end.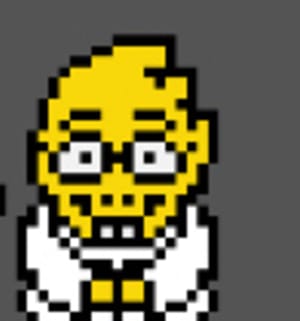 Alphys
Well, there are some good. That's not exactly what we were discussing?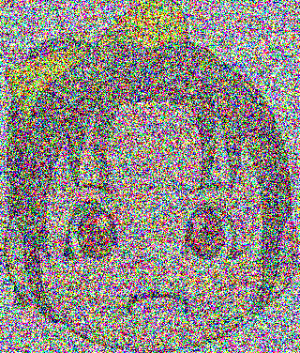 Chara
Oh, yeah. The positive part. I don't mean wipe out mankind. I mean keep them out of here so I can finally rest in peace.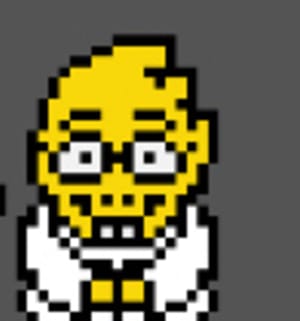 Alphys
There. Yes, that's better.
She gave Sans a thumbs up.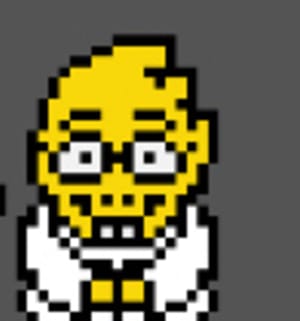 Alphys
So . . . do you think you're up to making a barrier of our own?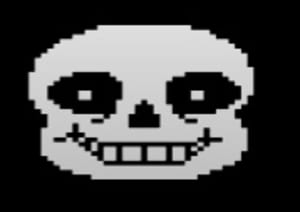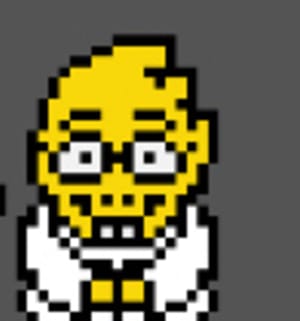 Alphys
Yeah, but . . . this one would be used to make sure they stay out?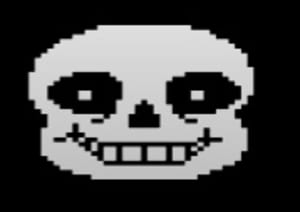 Sans
Barrier inside a barrier would make it even tougher to get in.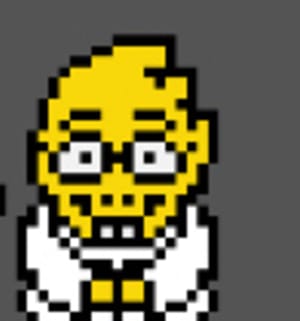 Alphys
Yes, that's what I was thinking. 'Cause we already have our skies so . . . let's just make sure they can't do the same thing again?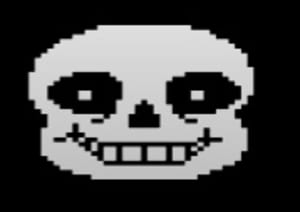 Sans
A barrier to stop resets. To stop souls from joining forces.
With their technology, they could reverse it and duplicate it to create another barrier but.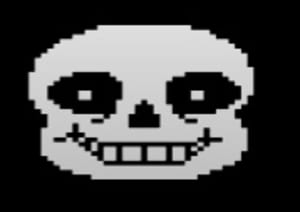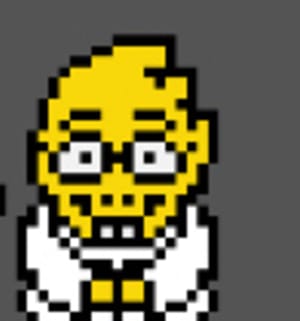 Alphys
Not really. 'Cause um. Their barrier is just a barrier. Ours would have-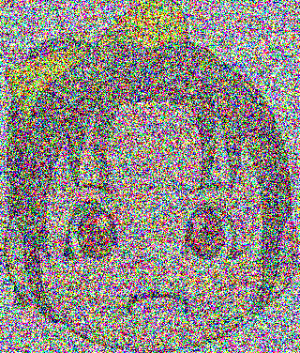 Chara
DETERMINATION of one mad spirit.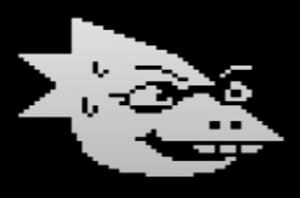 Alphys turned off the microphone.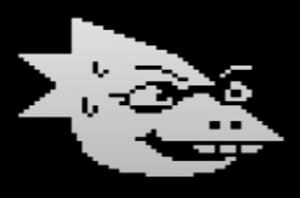 Alphys
I'll admit, it sounds tricky. But, if Chara is a soul that feels like she doesn't really feel . . . a-and you said that thing about Flowey. I mean, I thought it was the lack of soul and just nothing but DETERMINATION, but what if-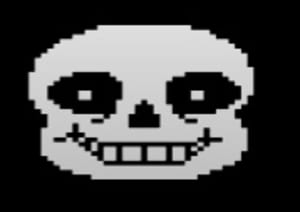 Sans
The souls could never escape and it's the barrier itself affecting them.
Sans shoved his hands in his coat pockets and jingled them. There was only a slight disturbance of the sound of hot dog wrappers in his coat.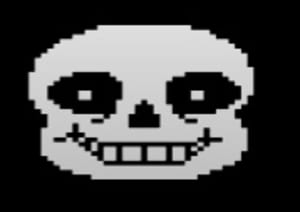 Sans
This is the biggest bone-headed idea I've ever seen. I don't know if it's brilliant or psychotic.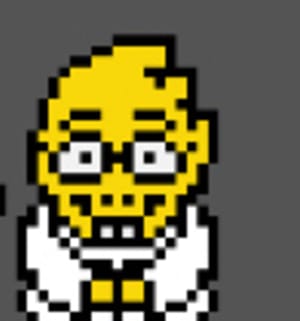 Alphys
Well, we could turn off the barrier if there are any problems? She doesn't seem to have a problem with Monsters though. Just, humans. Well, and she had a few choice word for Balancers, but I told her not to talk about that. I-I think it's more of the human side of them she hates anyhow.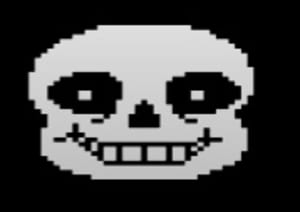 Sans
Yeah, no, 'cause enslaving humans was totally fine too.
Sans confronted her on that issue. He knew Alphys didn't want to second-guess the situation. It was a great idea, but it wasn't all just the humans.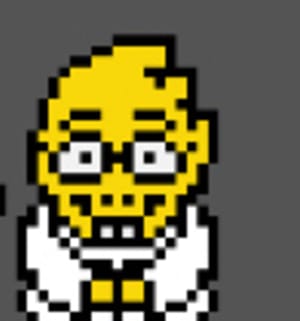 Alphys
After the DETERMINATION is used for the barrier, she might finally be able to disappear too? I think she wants to disappear more than anything. She's ready to really move on. We could unplug if things get bad but, I mean . . .
She gestured toward Chance on his back.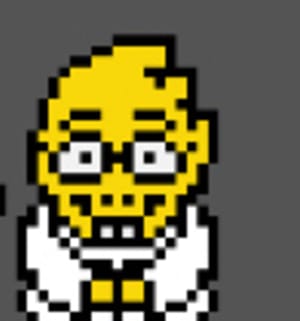 Alphys
She was his babysitter?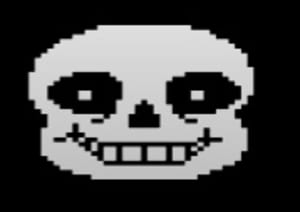 Sans
If we put up a second, and allowed us to only go through it, we could get Frisky back and they couldn't zap her away again. Let's do it.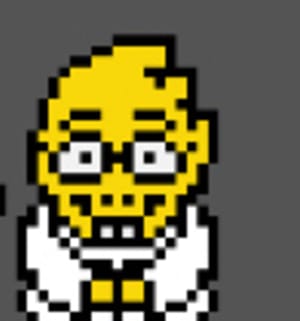 Alphys
Well, we don't have that kind of power yet. But one day when we do have enough power, we could get it done. I just wanted to talk about it as a possible option. I have the papers and some calculations for it. It wouldn't take long to put up because we don't need any resetting, save, continue, or anything like that. We could focus it on more important things. Like, even if someone got down here, we could make sure they couldn't join forces and make a conduit, you know?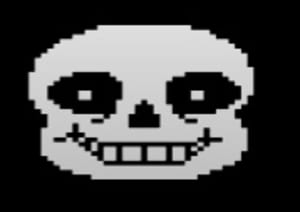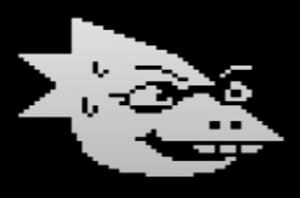 Alphys
Okay, maybe I should have said that earlier? Oh, but how about this? I discovered how to tell the re-resets apart, the body teleportation, and their journey trail. So I am close to breaking into the re-resets now to get the trapped souls.
She went back over to her computer and showed him.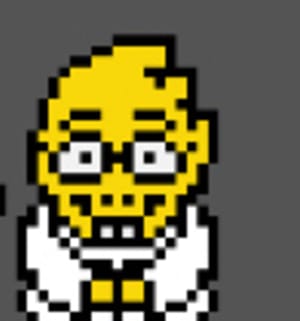 Alphys
See? It's kind of tricky. I mean, three things going on at once. Body, soul, re-reset. Someone could essentially be torn into multiple places at once with the wrong calculations. But I think we could do it with what we know. We just need a little more . . . power again. But, still! It's a nice option?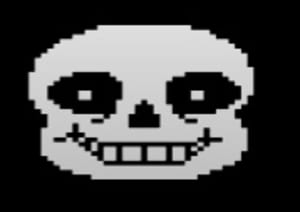 Sans
Great. It'd be nice to have Toriel and them back someday.
He was moving back to his original position. His eye sockets were still on the blinking light on the screen. Frisky's location.
Alphys didn't know if she should push it, but she had to try. She'd already given him so much more to go on, and he was still just focusing on Frisky.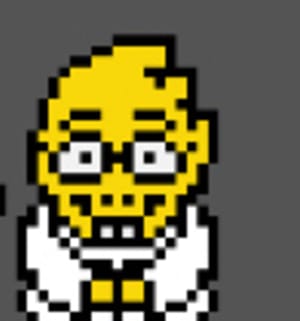 Alphys
I have a back little bed for long nights in the lab. Pillow. Small. Simple?
She moved over toward Sans back.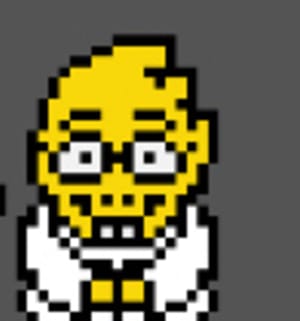 Alphys
Maybe you would rather let Chance rest there?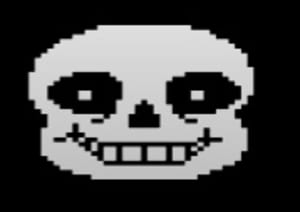 Sans
He's fine, I need to hunch over anyway.
Sans set back to work.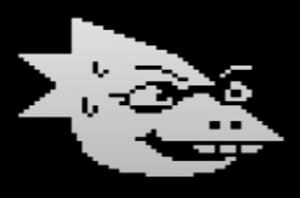 Alphys
Oh, it's really no trouble. He's just sort of lying there. Let me just grab him.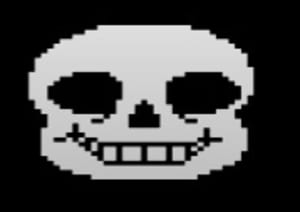 Sans
No, don't touch. Leave him alone.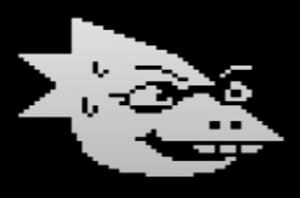 Alphys
Well, Sans? Has your brother, Papyrus, has he maybe shared any thoughts with you? About Chance? Maybe you are getting too close?
He didn't answer back, still mad at her for her earlier words. This was getting serious.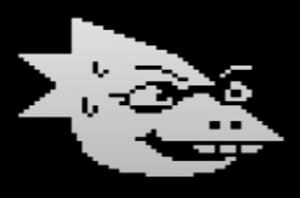 Alphys
He's so cute when he sleeps. Can I touch his cheek if I'm really gentle?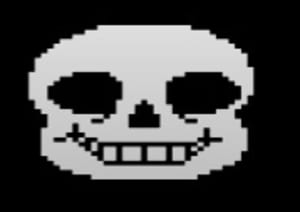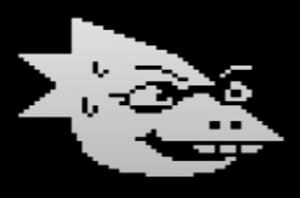 Alphys
Sans, if we get Frisky back, you'll have to stop this. I mean, he's a nice boy and all, but he'll have to go back up with Frisky eventually. Once we find out what the problem had been.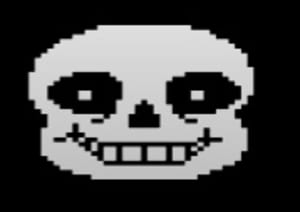 Sans
I know that, but Frisky shouldn't be up there right now either. She was going up, so why did they do that?
His voice was getting harsher.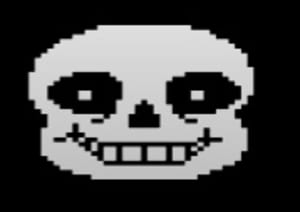 Sans
Why over a hundred teleporting signatures surrounding her, Alphys?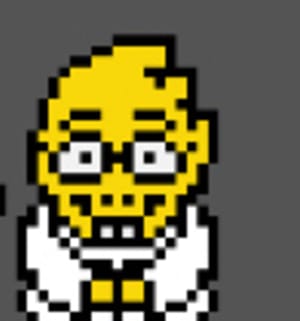 Alphys
I don't know. Maybe they found out that you know about the snow in Snowdin? Looking up too much? I probably look up too much. It's just that, I like to see that sky. I love the extra light I can see too, but I just want to stare up at it. Everyone should know about it.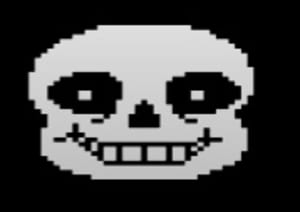 Sans
I shouldn't have told you yet. We can tell everyone when Frisky gets home.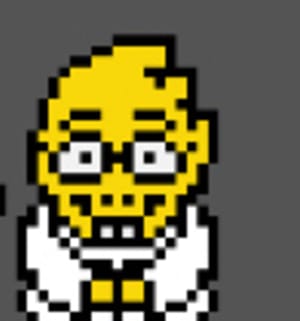 Alphys
Sans, what did you say?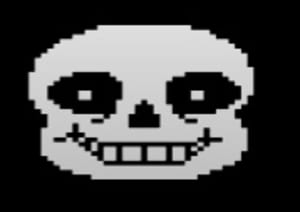 Sans
Not until Frisky is safe.
Uh uh. That's not what he said. 'I really have to do this?'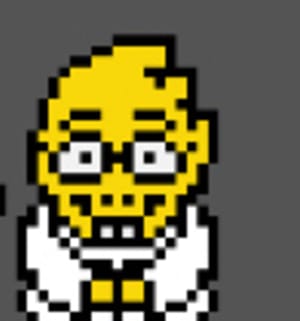 Alphys
Sans? I-I would keep the boy safe. If anything happens, and Frisky can't come back? I have plenty of room here. I have a life that I could share with someone. Um, and I don't think I'll ever get married. Worst case scenario? I would take in . . .
The mood was disturbed as a strange farting sound came from behind Chance. Long and low. Sans started to laugh.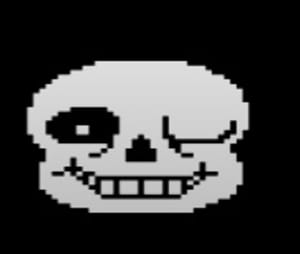 Sans
He found my whoopee cushion.
Chance groaned from behind him.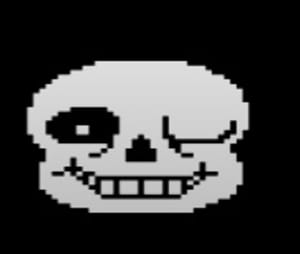 Sans
Hey? So loud, you wake yourself up?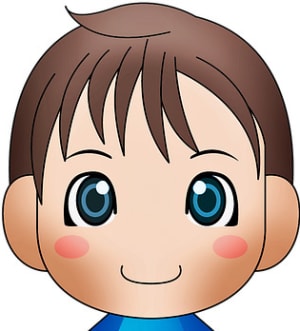 Chance
No. Only yours are so loud I have to wake myself up. Can we bring mom back yet?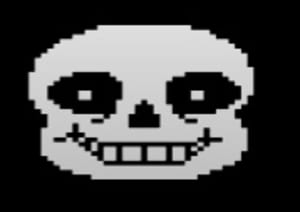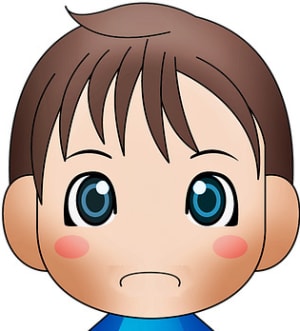 Chance
Are you sure? You've said that before. Sans.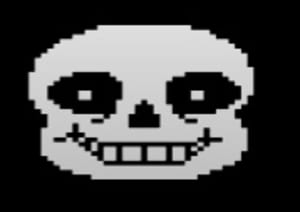 Sans
Honest. Even brought some of Papyrus' clothes for when we do figure it out. She'll be cool in Cool Dude. Just get some more sleep.
Sans eye sockets lingered on the screen.
Alphys knew why Sans was closer to the humans than his brother did. She knew about the many different resets that created new timelines. She knew he must have met FRISK thirty times at least. Something that had the playfulness of Chance. The drive and DETERMINATION of Frisky. But . . . there was something else. Something she was missing.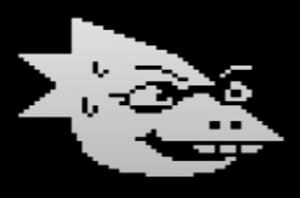 Alphys
Sans, why are you carrying him around like your . . . own . . .
Oh no, what was the word for Monster Skeletons?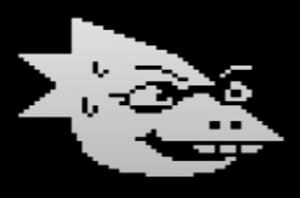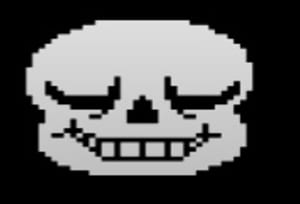 Sans
Alphys. I don't want to talk about it.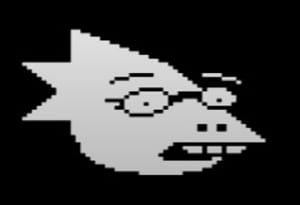 Alphys
I know, but you won't even let me touch him. That's . . . you know I wouldn't hurt him. And your brother, Papyrus, and Undyne, they all just want to help. You're getting too close.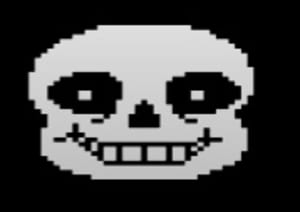 Sans
I have to but nobody understands. And you're just going to keep pestering me too, aren't you? Fine! Take him off my back. I'll show you, but not a word to anyone.
Alphys reached for Chance. He was fast asleep again.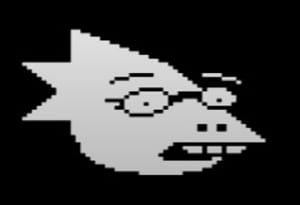 Alphys
He sure does sleep a lot.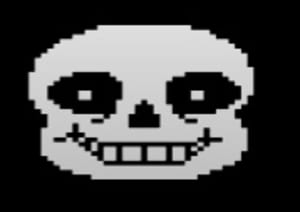 Sans
Yep. Take him to the little bed you mentioned.
Sans moved away from the computer and followed her over to the back corner.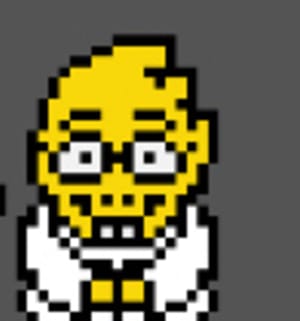 Alphys
It's really comfortable. I'm sure he'll like it.
Alphys laid him down in it and covered him up.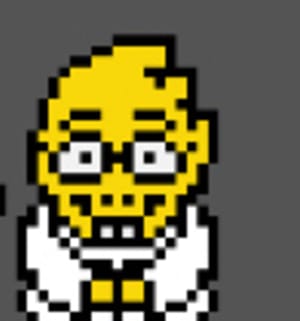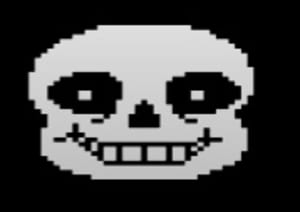 Sans
Yeah. Now watch him a couple of minutes.
Sans moved further away from the bed.
Alphys stared at Chance, not knowing what she was supposed to see. But, after a couple of minutes, she saw it. She gasped.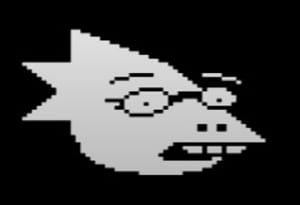 Alphys
What is happening to the little human?!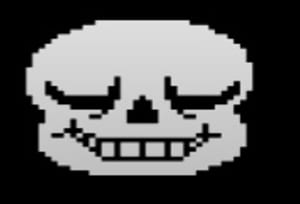 Sans
No idea. Started happening a couple of days ago.
Sans came over and picked up Chance again.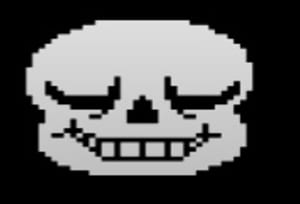 Sans
All I know is when I don't hold him, he gets worse. He's sick somehow. I tried to get Papyrus to hold him once for a little while, when he wasn't as bad. When I could take half an hour away, but, he just kept getting sick.
He looked at Chance who moaned.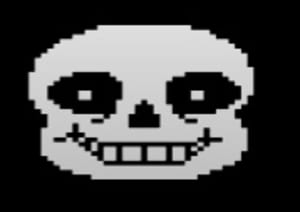 Sans
It's alright buddy, Sans is here. You'll be better in a couple of minutes.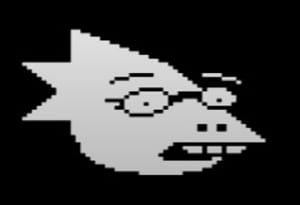 Alphys
He was glowing blue. Radiating blue. That's not good. A-and that was your kind of . . . blue.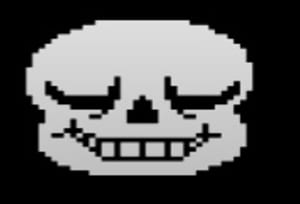 Sans
Think I didn't notice?
Sans moved back toward the computer with him.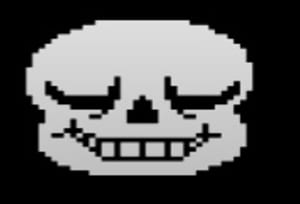 Sans
Something must have happened to him in Judgment Hall. I even took him to a healer but she said she couldn't even partially heal him without his mom. And even if she could, his soul would still . . . he's . . . broken, Alphys. When he stays around me though, he's better.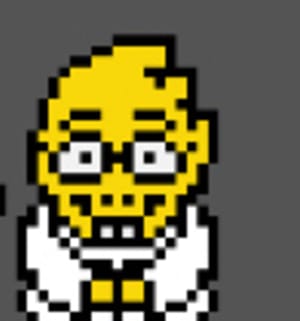 Alphys
Oh. Oh, well that's good! Does that mean you think this is temporary?
Sans helped Chance back onto his back again.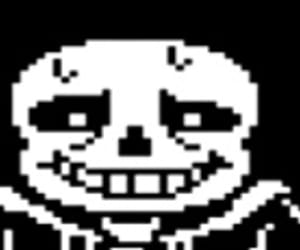 Sans
It's my fault. Judgment Hall. He's sick because of me. I know it and I can't shake it! I can't tell Papyrus or anyone else because no one else knows about Judgment Hall.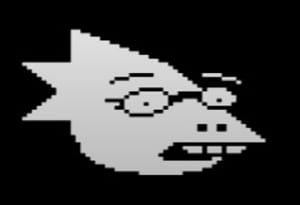 Alphys
Yeah, b-but it had to be done, right? To fix stuff? And if he's slowly getting better, then that's good. Is he? Or is he . . .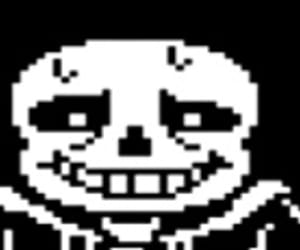 Sans
His mom should be here before it happens. Two, three days tops.
It was as close to the words he wanted to use for it, but Alphys got it.
She could tell.
Chance was dying, and Sans was the only thing keeping it from being a painful death. What a heavy burden.
Before she could think of anything to say though, the computer made a sound. A default sound that meant their target was moving. Alphys looked toward the screen. The isolated dot was moving. Fast.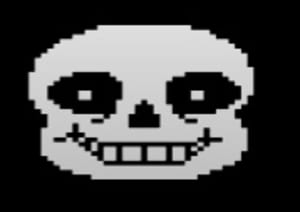 Sans
Alphys, she's finally moving.
Sans moved his skeletal fingers faster than she'd ever seen before. She tried to concentrate on her own computer.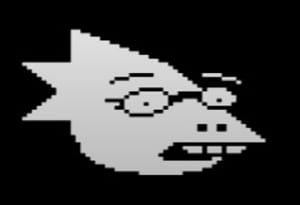 Alphys
This is our best chance, we could try?
Sans didn't even answer as he was busily working on the route. Frisky had been trapped inside an area that wouldn't allow them to pull her back. Now that she was free, they could, but the dot was moving rapidly. She was running, that was for certain.
---
---
---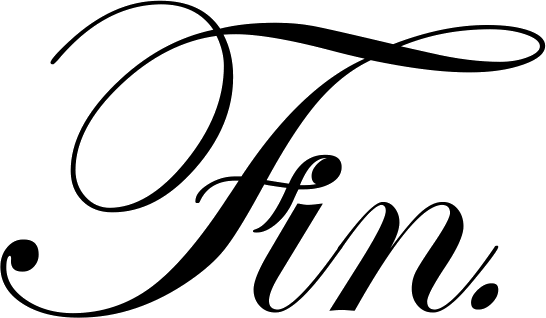 ---
---
---