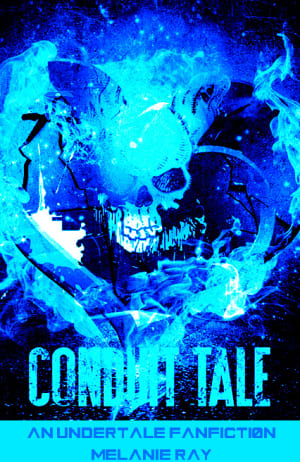 Melanie
Knowing that Flowey is coming, has filled me with determination to continue.:)
'Oh. Oh. Oh!' Alphys didn't want to walk up to them at all. She knew she had to, but she soooo didn't want to. As she first started seeing them in the distance, she heard a woman yelling. She jostled up a bit faster, but then stopped when she saw them staring at each other.
It was like watching the ending season of Mew Mew Kissy Cutie, but even better! Their eyes and eye sockets were just lingering on each other. No one was breathing or moving just staring at each other. It was one of the moments where, if it were on TV, she'd be yelling 'kiss! Kiss! Kiss!'. And if that wasn't cute enough, the human woman just kind of turned away, her face all lit up in a pretty pinkish hue. She even had her voice raised too loud.
And if that just hadn't been enough, Sans was like, trying to look back at her again, moving all over. She thought he might even turn her chin toward him. It was sooooo awesome! It would have been even more awesome if she knew Frisky as that woman . . . instead of a kid on a monitor she never remembered meeting.
But then, after all that, there was nothing. They started to just talk like regular. Frisky wasn't looking at him, he wasn't trying to look at her. The moment was just so gone.
But, it had to be gone. Alphys was there to take her and her son home. Home and away back to their own world forever. They would never see each other again. 'Keep it together, Alphys! You don't even know them. Th-that could have been something else completely. Yeah, except it wasn't, Alphys! No, don't start the talking to yourself thing.'
So, she moved a little faster and joined them at the hotdog stand. The clueless, romantic pair that would never be.
Alphys
Uh? H-hi, Frisky? Wow, Sans wasn't kidding. You really are different. About the same size though, I think.
She looked over at Sans.
Sans grabbed a bun for his own hotdog. He squeezed catsup on his hotdog and bit into it. He was quiet while he took a few more bites, looking up again. He didn't say anything until he finished his hotdog and licked his bony fingers.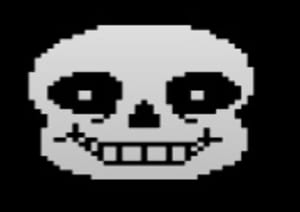 Sans
I hacked it again, found more hidden objects, transported them away, and for good measure I uploaded a virus into their own program to replicate, and they still haven't figured out I'm accessing their entire database from their simple unit.
He wiped his hands on his coat to brush the crumbs off.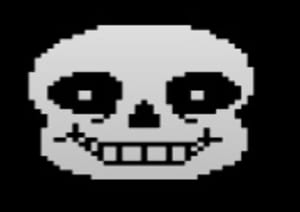 Sans
But that's nothing compared to this joke I just heard from Frisky.
He took the MP back out and flipped it around in his skeletal hand.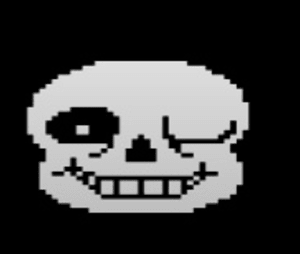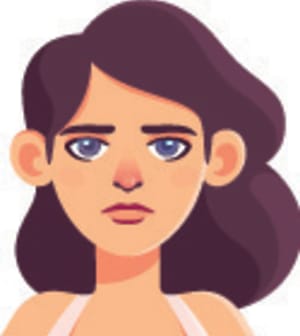 Frisky
Yeah, it's a good one, but is it time? Can I go home now?
Please. Alphys was there, let it be time. She had waited years to finally go back to a real home with her son. Too many years. To even think how young she was when she first became a soldier. Selected and brought to . . . no, nope. Didn't matter. 'No more thinking that way. Ever again.'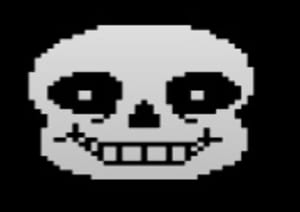 Sans
Why the rush? Miss your life?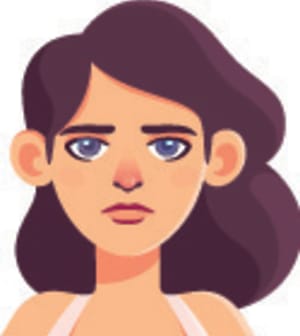 Frisky
You have no idea how much.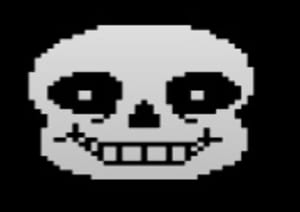 Sans
Kinda do. Alphys took some time to set you up so that you could correct Chance and yourself.
Alphys
Mm hmm. We'll get you back to your proper sizing. And don't worry, Undyne promised not to kill you on the way to the spot. I don't know exactly if I explained everything right, but I'll tag along just in case?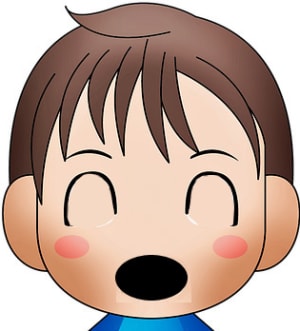 Frisk
Don't make me go, please, Sans!
Frisky looked back and saw her struggling son in Sans grasp before he gave him to her.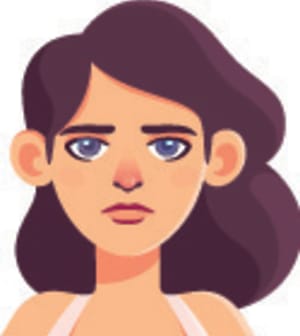 Frisky
We're going home. No more missions.
Still, Frisk was far from happy. She looked back toward Sans.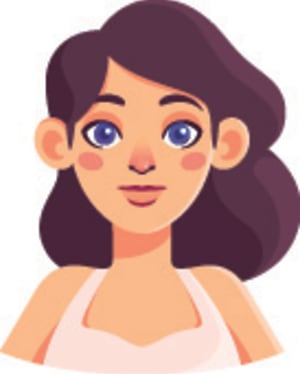 He nodded and went back over to his booth.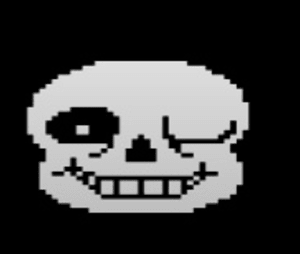 Sans
Have a good life, Frisky. Keep throwing a few good jokes in it for the kid, too.
Frisky looked toward the Ruins.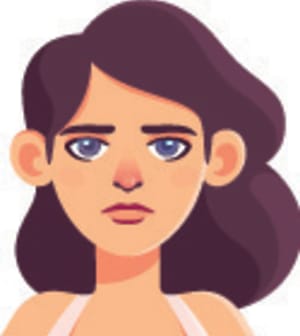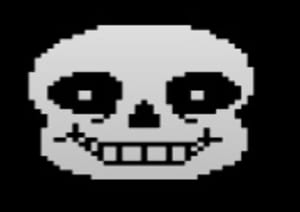 Sans
I know what you're thinking. I liked them too. No Monster deserves to go, but a reboot isn't what you think it is. So, you better get going, Frisky.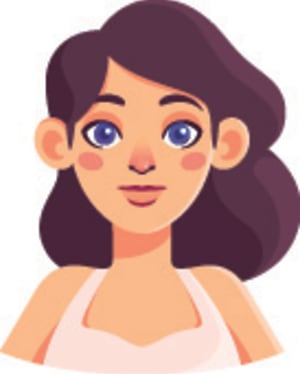 Frisky
Whether it is or not. I get it. Thank you for being a good prison guard.
Sans pulled out the MP.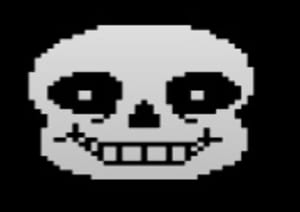 Sans
Don't worry, there's no connection to you with this thing either. So, up you go.
He pointed towards Waterfall.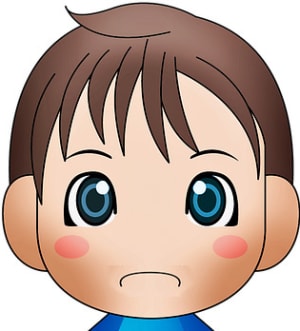 Frisk
Really shouldn't be leaving. I know I shouldn't be leaving.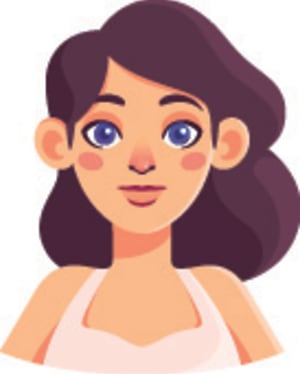 Frisky
We're free, and it's time to go home.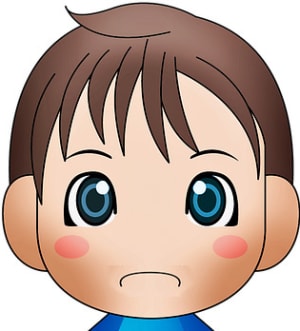 Frisk
So more people can jump in me?
Frisky rubbed his back.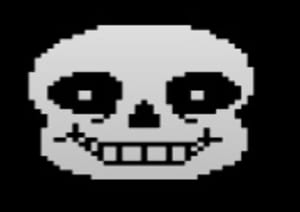 Sans strolled over to him and ruffled his hair.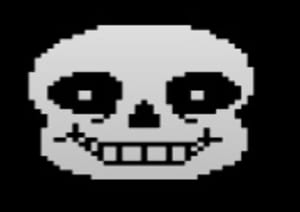 Sans
Have fun, kid. Stop letting people jump in ya so much. Keep up the laughs and practice your jokes. You'll be okay.
He looked toward Frisky.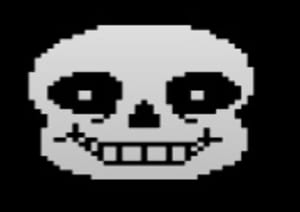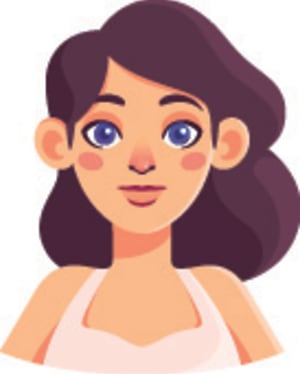 Frisky
Well, he does like dogs.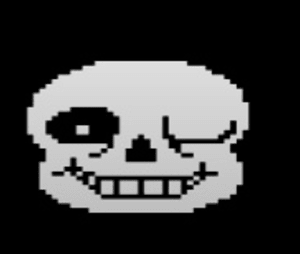 Sans
About as much as you. Better get going before X doesn't mark the spot anymore.
A little bit of humor for her son.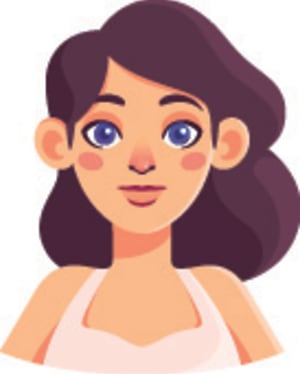 Frisky
Come on. Let's go find the X, Frisk.
Frisk didn't really seem enthused. He'd get better when he returned back to base.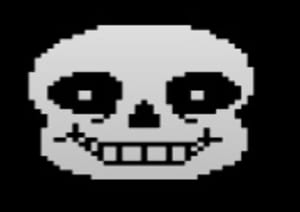 Sans
Don't forget this ol' bag of bones.
He gave Frisk the lightest of noogies.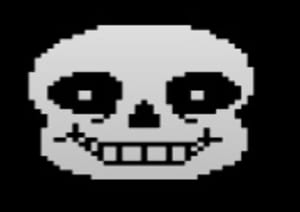 Sans
But, get out there and start living. You'll be happier you did.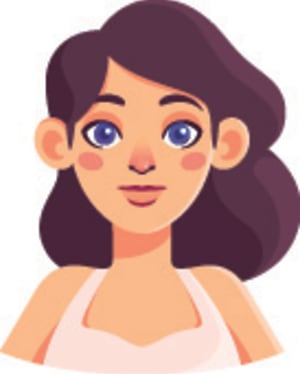 Frisky tried to help him out as he walked.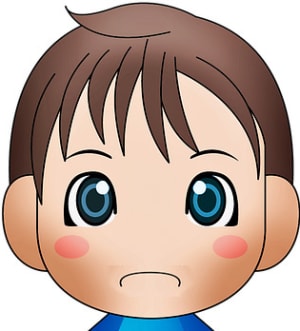 Frisk
Don't I get to say goodbye to Papyrus? Momma? How come he couldn't come to this too?
Hmmm . . .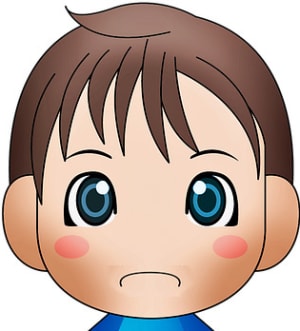 Frisk
Sans, why couldn't Papyrus come say goodbye?
Sans didn't really move.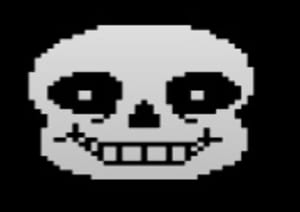 He turned away and headed back behind his booth. Knowing the way Sans worked, Frisky just moved ahead. Sans was never big on goodbyes.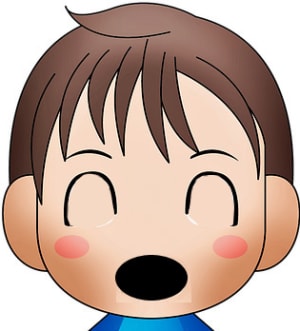 Frisk
What are you hiding from your brother?!
The shout from Frisk on Frisky's shoulder made Sans jostle a bit, but he just waved.
--------------------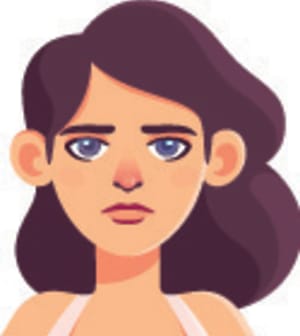 Honestly. Frisk was ready to have a temper tantrum because he didn't want to leave. He was usually a good boy, but when his temper flared, he could be one feisty six-year-old soldier. Frisky kept moving.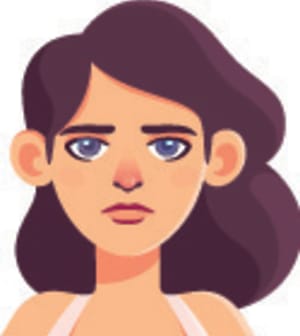 Frisky
That's no way to talk to him just because you are angry. Do you have any idea what he's done for us?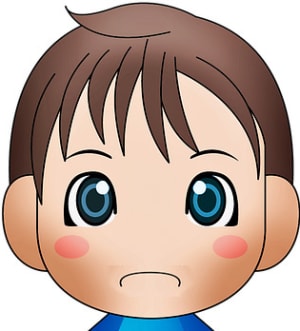 Frisk
No, because nobody tells me anything.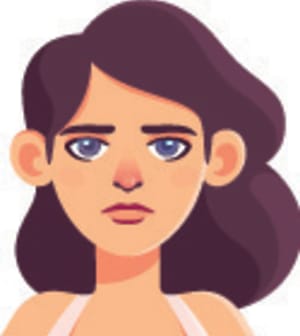 Frisky
Sweetie, calm down. If you don't, they are going to give you a shot when you get back. You've got to be a good boy.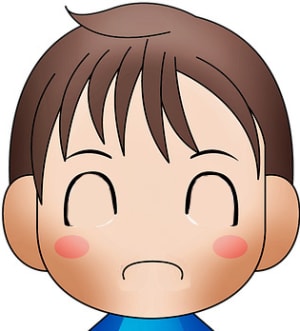 Frisk
Like you can talk. You're hiding a lot too. How can I trust you?
He scoffed.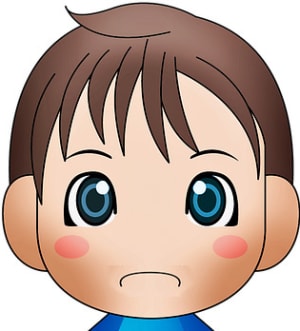 Frisk
I can feel how much everyone's lying to me, and I'm even gonna leave with more lies. And you're just putting on a pretty face, but I can see beneath it.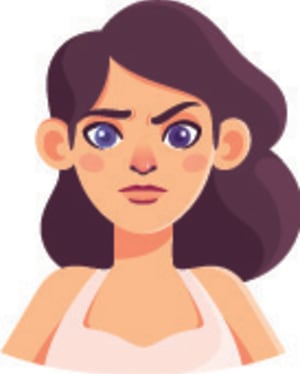 Frisky
95451, you better not start that tone with me.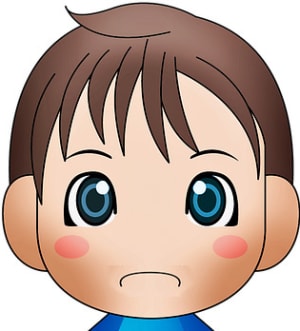 Frisk
What happened in the Underground? Why won't you tell me? I ask and I ask. Whenever we go on other missions, you always fill me in at least at the end. But, this is the end, and you won't tell me anything about what my own body was used for here.
He grunted as he pointed behind them.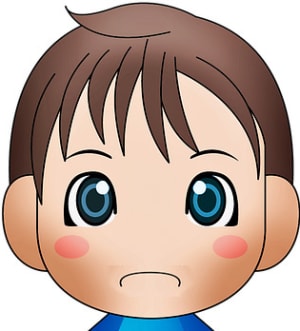 Frisk pointed as Alphys waved at him from behind.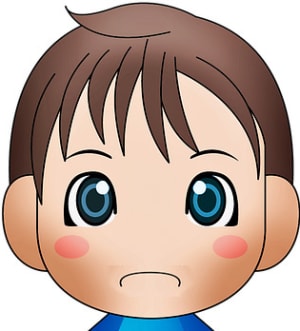 Frisk
Why's she following behind us?
Alphys was shy, she wouldn't walk side by side as much. Frisky knew that. However, Frisk's attitude was still red hot.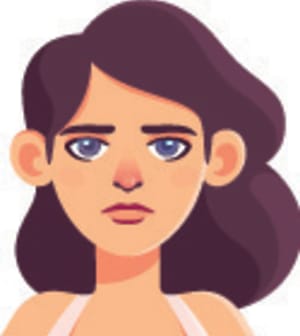 Frisky
That is Alphys. Say goodbye to Mettaton for me, Alphys? And Undyne. I know we got off on the wrong . . . foot.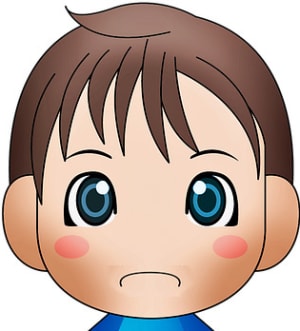 Frisk
Who's the dinosaur? How do we know her?
Alphys
Oh. When your mom was FRISK, uh, well, uh. She and I met. Well, not quite. I mean, well, I watched her on cameras, but, um, we met before I just don't . . . um, hi?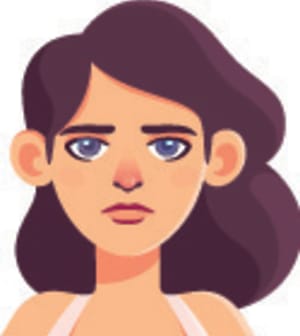 Frisky
Oh, that reminds me.
Frisky remembered where the events had turned.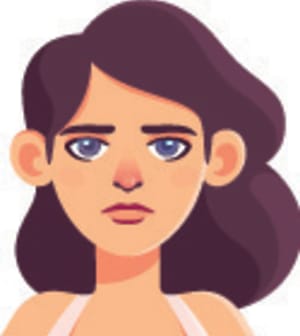 Frisky
You should read the letters.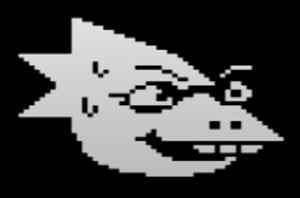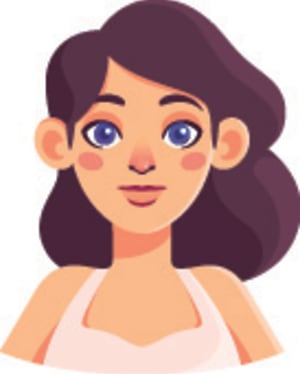 Frisky
Letters beneath your door. You should read them.
That would also help both of them out. Finding each other. She wouldn't be the one pulling Undyne and Alphys together, but they would find their own ways.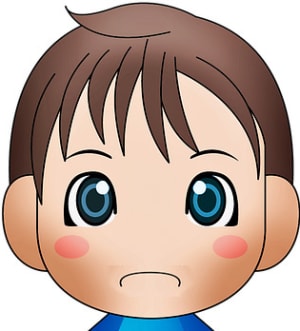 Frisk interrupted the peaceful conversation.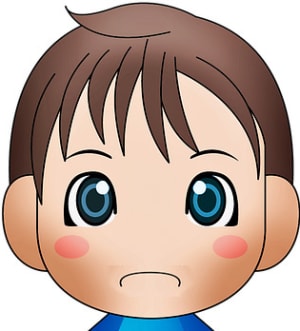 Frisk
It was bad. I want to know. Why was Undyne trying to kill me? Why did MK tell me Undyne was even trying to kill me when I first met him?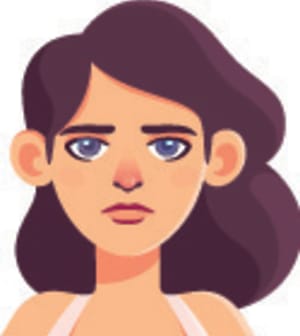 Frisky
We are PACIFIST soldiers and we do not mess with the Monsters. They fear you, but you stay strong. That is the first lesson and you know it. Now, quiet. We are almost there.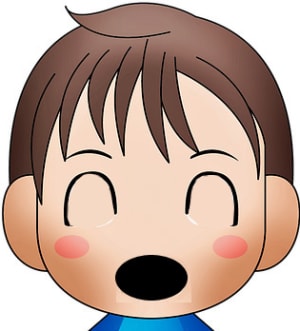 Frisk
I don't want another shot!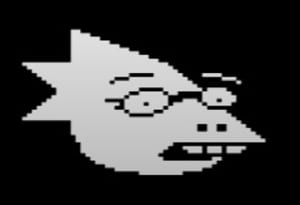 Alphys
A shot? Is he getting a shot?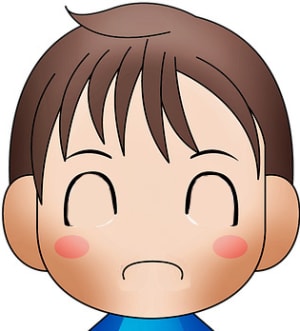 Frisk
Yeah. Have to make sure my soul doesn't fill up. I gotta stay a conduit for any emergency mission. Sans was too confused with mom's words, he missed it. Mom lied to him.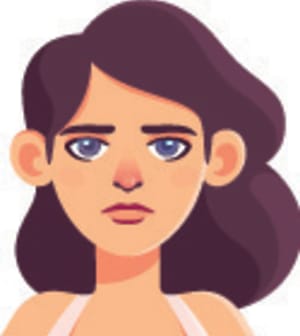 Frisky
It wasn't a lie. Just, we don't need to focus on that.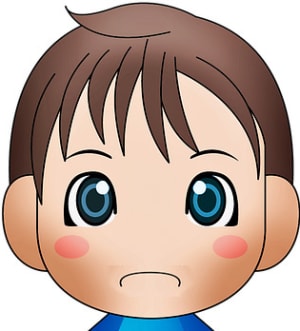 Frisk
My soul can repair, but they have to keep damaging it.
Alphys made a slight moan.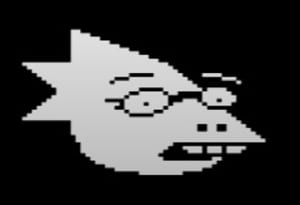 Alphys
Frisky? Is that true?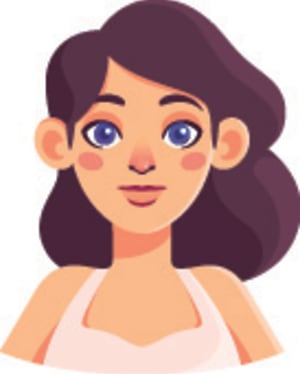 Frisky
Don't. Worry. The chances of him being called back are very slim. And there won't be any shots yet, if he's a good boy.
She patted his head.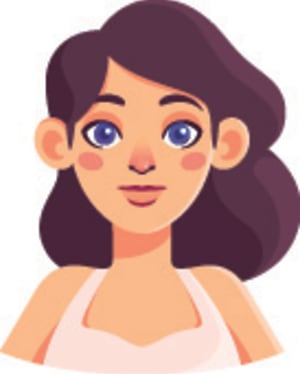 Frisky
Imagine. You could go back, play games, and see your friends before we start a new life.
She tried to tickle him to make him laugh, but it wasn't working.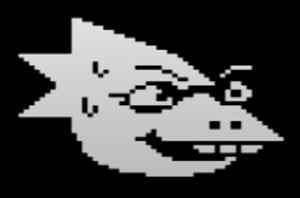 Frisky looked back at Alphys as she made a strange sound.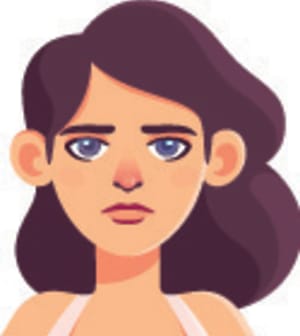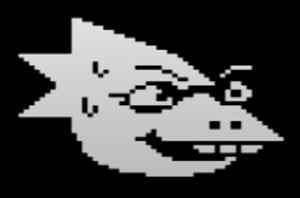 Alphys
N-nothing! I just remembered, I have something super important to do. Five minutes, tops? Just, uh, wait here for me?
Strange. Frisky watched her leave.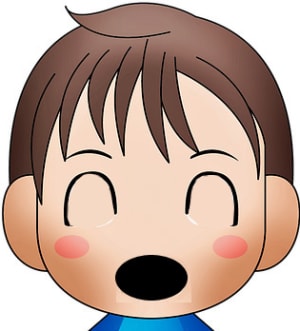 Frisk
I want to know what happened! Why won't you tell me?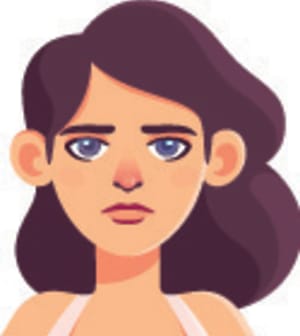 Frisky
Hon, I can't tell you right now.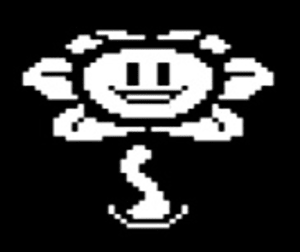 Flowey
Ooooooh, I think you should!
Frisky looked down and saw Flowey. Snowdin would have been a cold place for him, but why was he there now?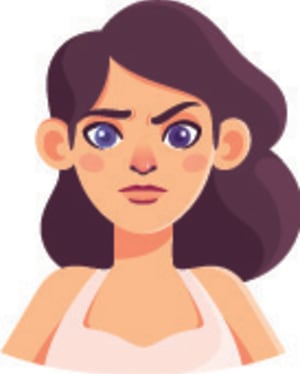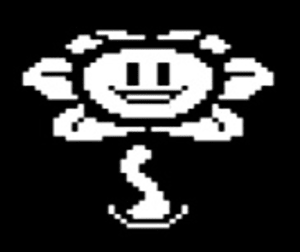 Flowey
Mmmm. You know what sucks, little Frisk? Parents never listen to kids. But, I'm not a parent. I know what's going on. I listen.
Frisky took off. Forget the five minute wait. It would probably turn into a thirty minute wait anyhow, and she wasn't sticking around for Flowey around Frisk.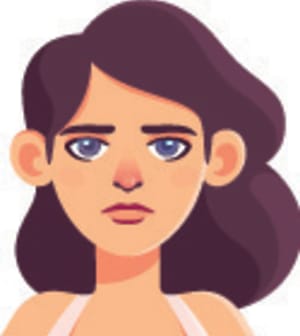 Frisky
Flowey, I'm sorry. No games, not with my son.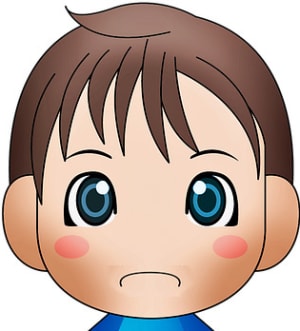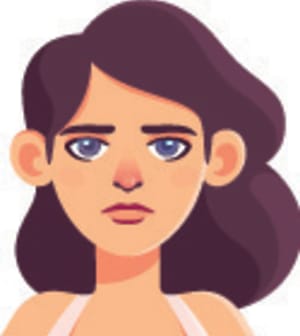 Frisky
Frisk, don't talk to him.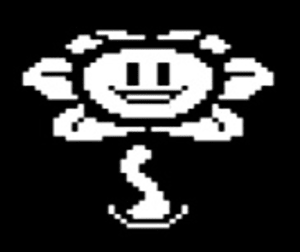 Flowey
Oh by all means, don't talk, Frisk, to the honest flower! I just know that you didn't just have a bite to eat with Sans. He battled you over, and over, and over! You died thousands of times by his hands!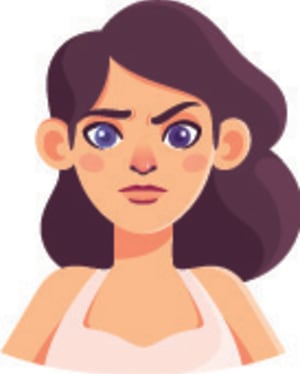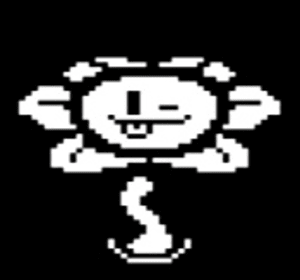 Flowey
Momma doesn't want her baby boy to know the truth. Well, well, well. It's funny, isn't it? They keep soooo much from you. But, I know, you've been keeping something from them toooo.
Flowey moved back into the ground and popped up just ahead of them.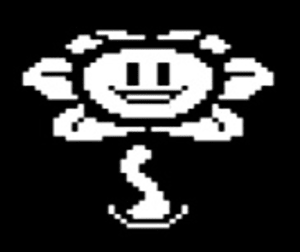 Flowey
I remember everything in the Underground. I know everything in the Underground. You know who else remembers a little too besides you? Sans the Skeleton. He remembers plenty about killing you.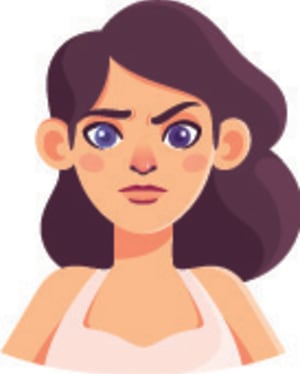 Frisky
Frisk, don't listen. I will explain everything in detail later.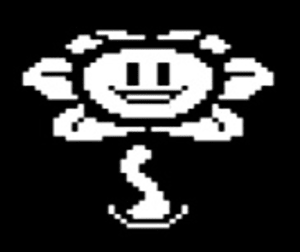 Flowey
She doesn't know everything. Mommy doesn't know everything.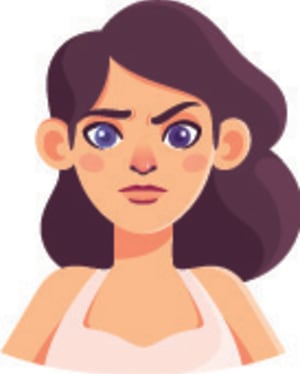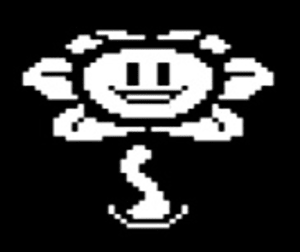 Flowey
She lies to you just as bad as the Skeleton did, but she still doesn't know much at all.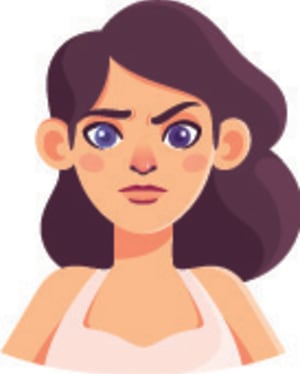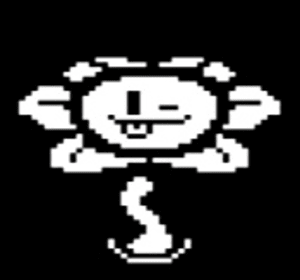 Flowey
About the Ruins, the Monsters, or even Balancers.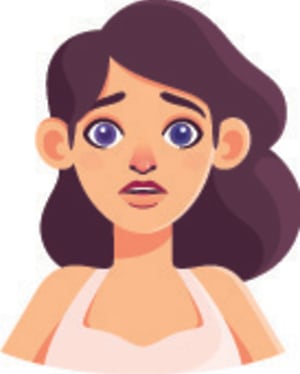 Frisky looked down at Flowey. How did he know that?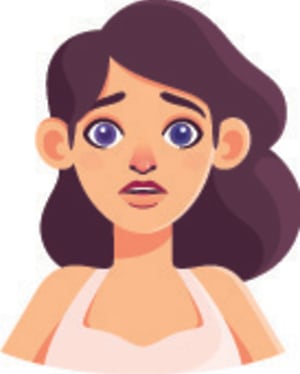 Frisky
You just know the Underground.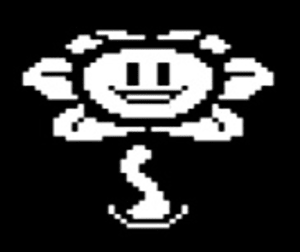 Flowey
Sure I do, just like I'm an average flower that manages to keep my mind after every one of your sickening resets. I wouldn't know a thing about conduits. Re-reeeeesets. Why, I'm sure I know nothing more at all.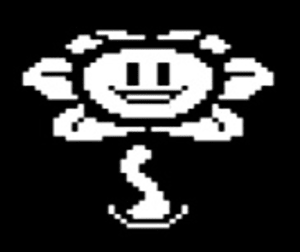 Flowey
I also know why they didn't give you an MP ni-ine, and it wasn't because of discontinuation. It's because that model has a more forward communication program in it, where you can see . . . what's going on with everyone down here in the Underground. They didn't give it to you, because they don't want you to know.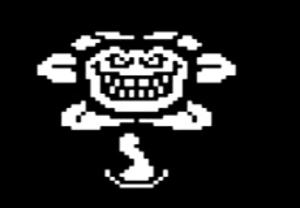 Flowey
Your real mission. Lots of communication down in the Ruins, you know.
Frisk cringed. Flowey's face became evil looking. Then, it fixed itself.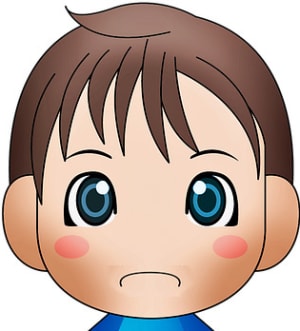 Frisk
Mom? How do you know this guy?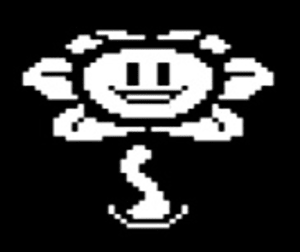 Flowey
I'm special, with a lot of DETERMINATION. I also got really, really, bored of the same thing over and over, so, I . . . want to make doubly sure that nothing brings us back into that kind of hell.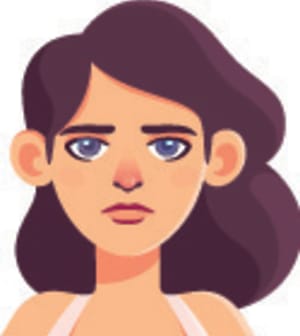 Frisky
Sans will do no such thing.
There was no stopping Flowey from talking, and the more she ignored him, the worse he would become. He just popped out of the ground, and back in front of them constantly. Strange. Usually he'd say something and just leave until a battle. But, as long as she kept moving forward, she'd get to that X.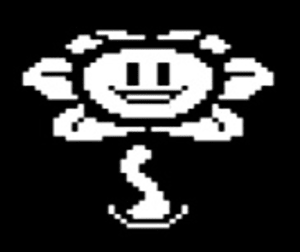 Flowey
He would for family. He did lose family. He doesn't want to lose anymore.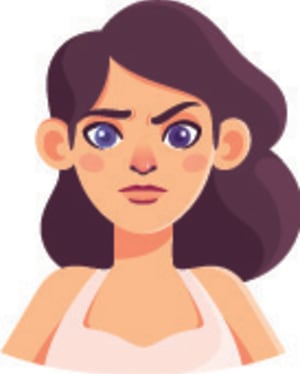 Frisky
Papyrus is going to be fine. You said it yourself, the resets are over. He's either going to reboot or not. It's up to him, but I'm not involved anymore. I'm going home.
She would not let Flowey get to her. He always knew things, popped up, spied, and kept secrets. This was no different.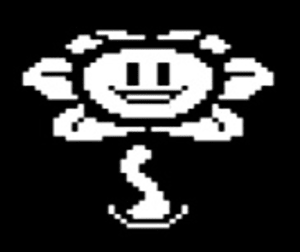 Flowey
Might as well turn around then. There's no way he'll let you go when he finds ooouuut.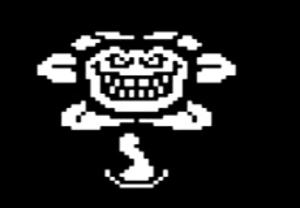 Flowey
You will never see your world again. Before this is over, you'll be trapped in the Underground, forever.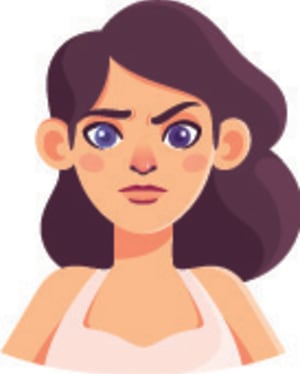 Frisky
Leaving right now. Should have bothered me earlier. What, too cold to stay in a conversation? Pop by long enough to find a few secrets and move off?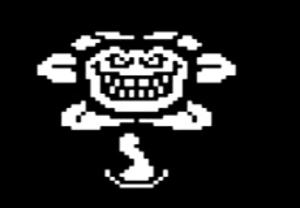 Flowey
Sans won't let family go.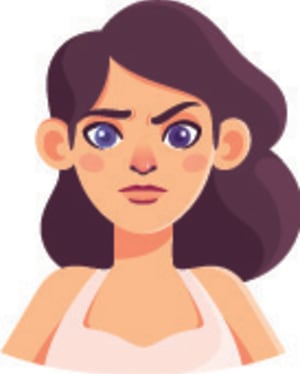 Frisky
Papyrus will be fine.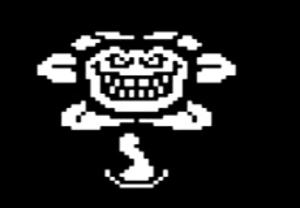 Flowey
I never said it was Papyrus.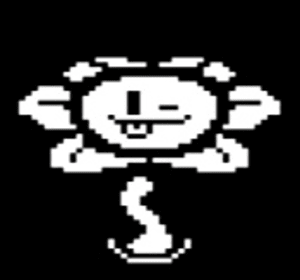 Flowey
Toodles! I'll see you at the X.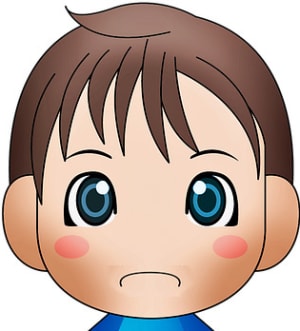 Frisk
Who was that? Mom? What's he talking about with Sans' family?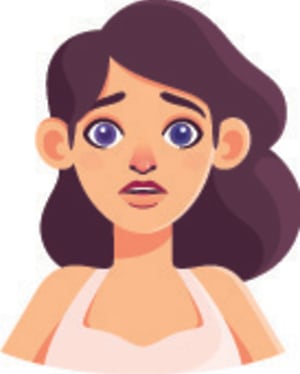 The Forgotten Creatures. Gaster. No, no, different topic.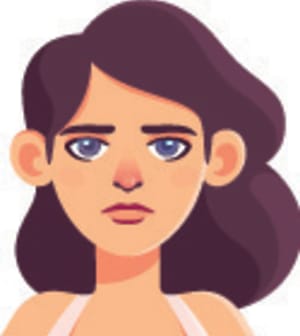 Frisky
That flower was Flowey. He was once a nice, pleasant boy. Now it's complicated to explain. You see, Monsters do their own experiments down here too. Flowey doesn't feel anything.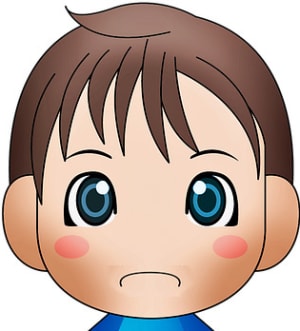 Frisk
He's a flower. Why's he a flower?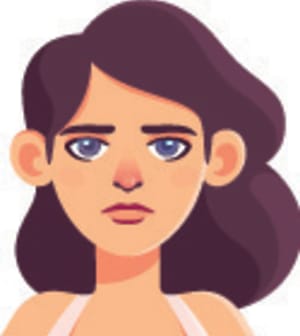 Frisky
Well, his dust was different I suppose. He joined his soul with a sister he had. She was human. They were as strong as the very first Balancers.
At least he was asking about easier things. Actually, if she just filled him in on Flowey and some of the history of the Underground, maybe it would be enough to reach the X. She just didn't want to get into all the grisly details yet.
After a few minutes of explanation though, Frisk interrupted her.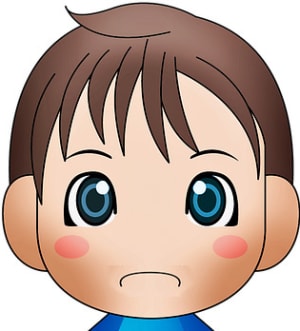 Frisk lifted his head to look at his mom.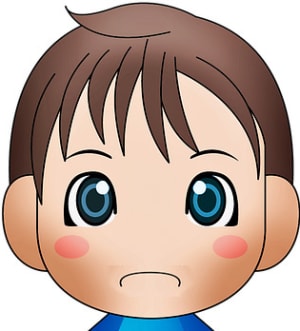 Frisk
Everything went bad because of an accident?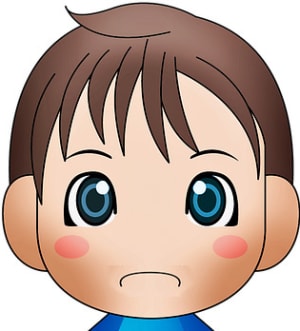 Frisk
Mom. This ship knows everything about the Underground. All the locations, all the items left behind. Why would they miss something like that?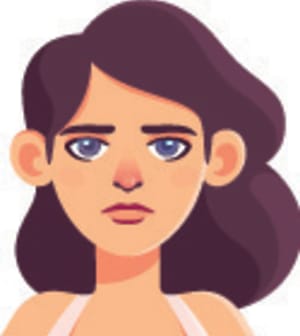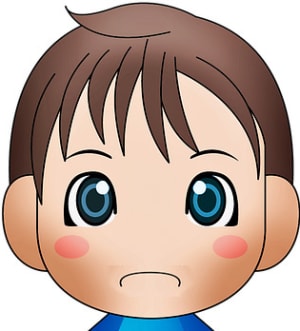 Frisky stopped and looked at him.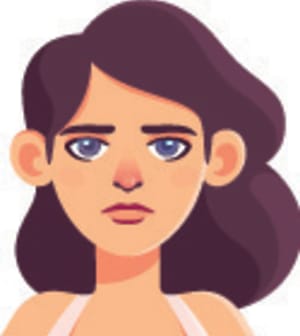 Frisky
They took years to plan Mission Surface Seven. They wouldn't jeopardize it like that.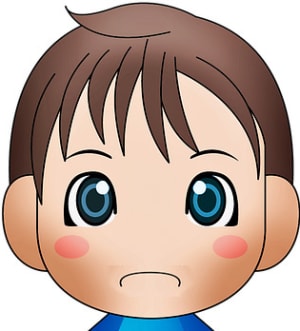 Frisk
Flowey said Sans tried to kill me.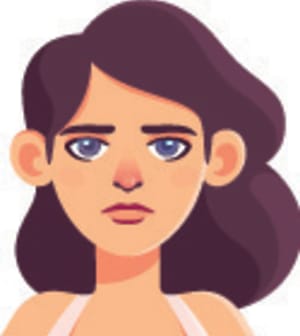 Frisky
It's complicated. It's really complicated.
Frisky started to walk again. 'Give me an encounter or something to distract him. Where are all the encounters?'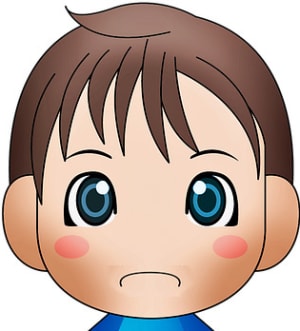 Frisk
Is he how we busted out?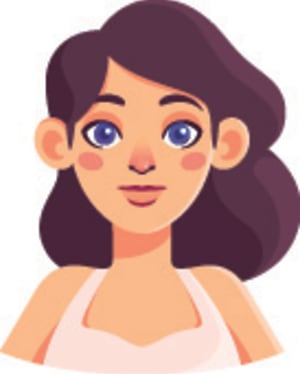 Frisky
Yes. Really. I don't want to concentrate on this yet. Give it time, okay? Sans is a friend. He's good. He's . . . uh, things were difficult.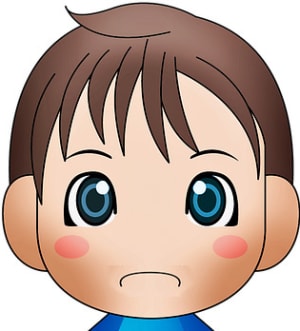 Frisk
That's how we got small, you got mixed up with his data because he was in the way?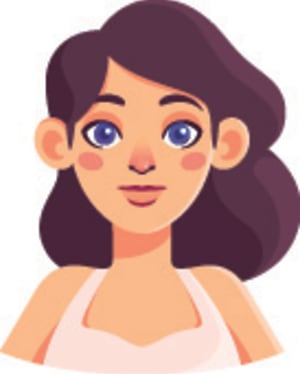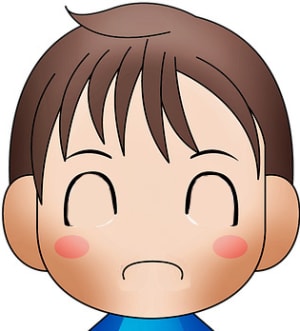 Frisk
But my body was already here, so why would I get mixed up in teleportation? I guess it doesn't matter. Technically not human.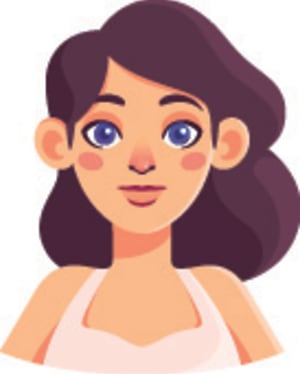 Frisky
You are human. Conduits are human. You are my boy, you are human, and we are going home. I promise. These negative thoughts, they are going to disappear very soon. You need to stop worrying about an emergency where you would need to be used. Okay?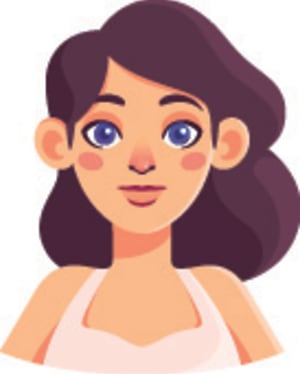 Frisky
Those chances are slim anyhow since they'd have to replenish memories again. We'll be civilian. We won't have any of our memories from when we were soldiers. You and I, we'll have a house and a car and a new life waiting for us because we've paid our dues. Please, cheer up.
She really needed to do something.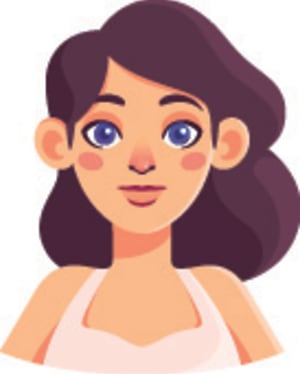 Frisky
How about a joke? Let's see.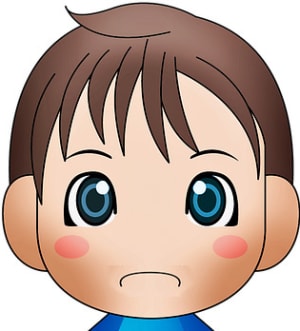 Frisk
No, I'm not. Flowey knows it.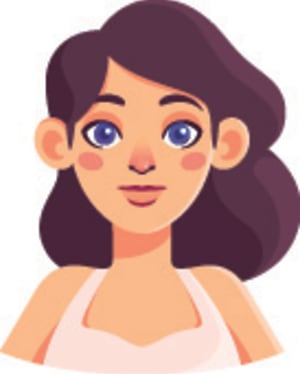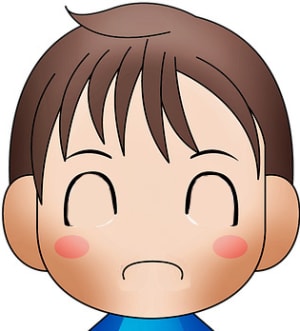 Frisk
How are re-resets created, mom?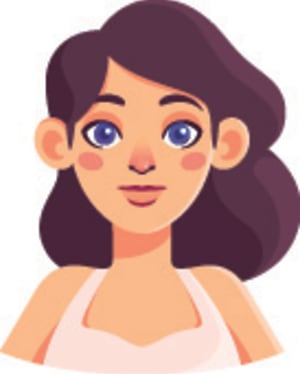 Frisky
From humans, Frisk, which is why you really need to cheer up. Okay? Come on, be a sport.
She tried to tickle her son.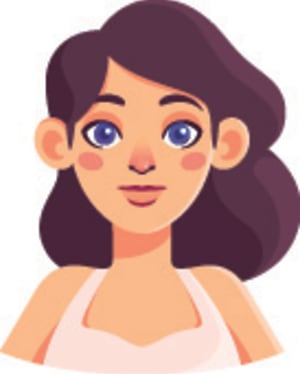 Frisky
Guess what? Both of us will finally meet your grandparents too. Remember all the letters they sent? We'll be going with them. I don't know where it is, but I will be given back my old memories from before I was a soldier. And you, you will almost have a fresh slate of memories too. When that happens, I will be able to tell you all about them. And, that will be good? And I'm sure it's a beautiful place where you can make friends, go to school, and be a normal kid.
She rubbed his back again.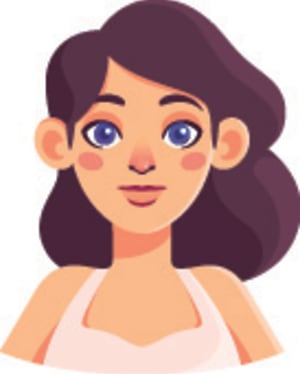 Frisky
Just keep your spirits high. A home that's ready for us, full of people who will just love you to bits, it's just around the corner.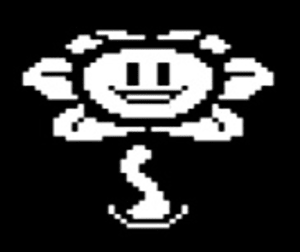 Flowey popped up right by her foot.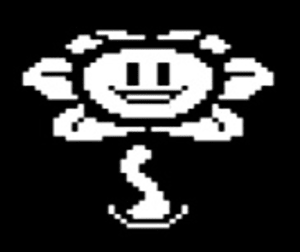 Flowey
You know what the best thing about this is? I don't know what's going to happen! I've been bugging you, so for all I know, maybe Sans put two and two together. Or maybe he's just sleeping. Or maybe the little conduit's put it together. Or maybe no one has figured out anything and you'll just leave the Underground forever. Or maybe you'll just be trapped down here forever. Ooh, goodie! I can barely contain the excitement!
The X was just ahead, right where the sign that teased about failing a puzzle lied. Fitting. She set Frisk down and went to fetch four flowers to reach the spot.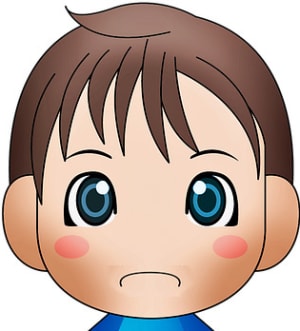 Frisk
How often has the flower lied?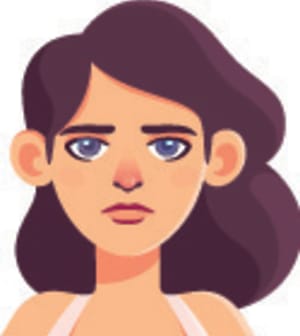 Frisky
That's complicated too. He can tell the truth, but you shouldn't trust him for accurate information. Just, enjoy the company, I suppose.
Flowey appeared by the boy's foot.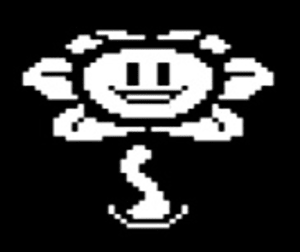 Flowey
Sure, enjoy the company. So? Tell me? Did you figure it all out?
Frisk rubbed his shoulder.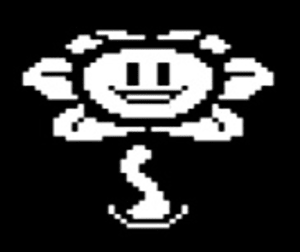 Flowey
Ooooh. Are you going to tell her, or wait? Or do you think your mommy would even listen? Because parents never listen. If you tell her, she'll probably say you're seeing things that aren't there. Then again, your mom isn't really on the same level to even understand it, is she?
Flowey popped away from his foot, and showed up at the other one.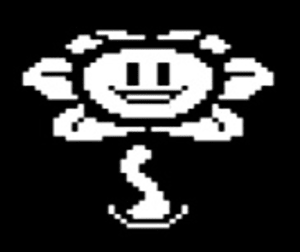 Flowey
I'll be over in the other corner, ready to watch the fireworks.
Finally. Frisky stayed in her spot. She wasn't surprised Sans didn't give her the MP back, but she didn't need it. It was a convenience, but as long as this was the spot they expected to sense a human in, it should work. Otherwise, there would have been at least access to one during her mission before the big error.
Although, what Flowey was saying was bothering her. Did he know something about Sans family? Was it the reason he refused to reboot? She had no control of whether he rebooted or not, and she didn't know what the Balancers would do if he didn't.
But, the mission was over. The Underground wasn't her concern anymore. It was just . . . 'Maybe I should have told him about his family? I'm sure he would have said it was pointless. Different timelines didn't matter. So, why did he say that? Is Flowey saying there is a way I can recover the erased back again to him? Or is he just messing with me one more time before we leave?'
She tried to ignore his shooting stems all over the place too, especially on the walls. 'If he's trying to block us, it won't work. Teleportation doesn't work that way.' Not that she would say that out loud. She'd had enough of Flowey that day.
Frisky waited for the silvery stream to come down upon her, but instead saw . . . multiple streams . . . many multiple streams around her.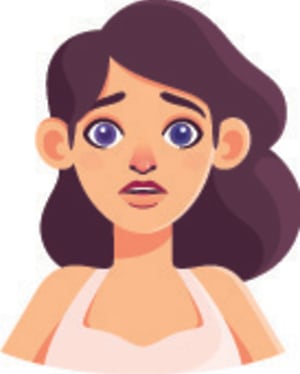 Was she getting arrested? If everything was fine, she'd have gone straight up, but others were coming down, beaming around her. She moved out from the corner of the stream, almost falling into the water.
------------------
Flowey shook his petals to prepare himself as he grew his stems all around. 'Over here. Over there. Some over there.' Flowey usually used a seed attack, but this time, that wouldn't do any good. He'd have to use his much smaller known magic.
Growing. Growing his roots and stems. While those two Frisks were messing around and just standing there looking up like idiots, he'd been working all around. He couldn't just grow it like a jungle though, he was going to have to snap himself out of the situation fast without getting tangled. That meant some fast thinking because it was obvious what would happen next. He pulled himself back into the ground and popped up just a little beside the moron in charge that came to confront them.
Head Boss
95452. You finally accomplished the mission, congratulations.
The Frisk who called herself Frisky noticed the appearance of the moron beside Flowey. The idget clapped as he came over toward her.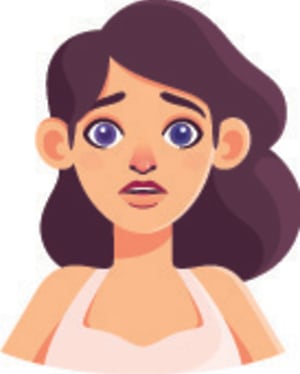 Frisky
Accomplished the mission?
The mom Frisk held her son tighter as she saw more streams of people coming.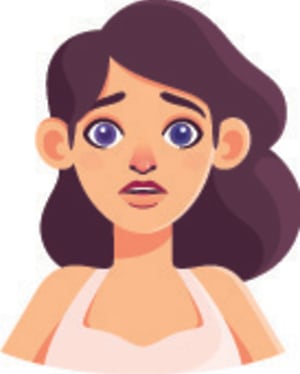 Frisky
I don't understand, Sir.
'Of course not. If you did you would have taken the Ruins, silly.' Flowey just pulled himself back into the ground and pulled a move he rarely pulled. He started to climb his own stems. He moved over around the top of the area, right above the Frisks.
Head Boss
Doesn't matter now. You can go home to your loving family, isn't that what matters? We just need that little conduit right there now.
He pointed to the boy.
Head Boss
Don't be stupid, 95452. You're completely surrounded. There's no way to get out, or we would have waited for this until you were on board.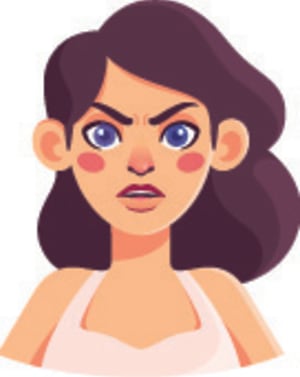 Frisky
Then why didn't you?
'Ooh, look at that. Momma can get primal. Ha ha. Can't grab him yet then, not until she's desperate enough.'
Head Boss
Lots of interference, can't track anything, it's like a fog down here, and we aren't risking losing it.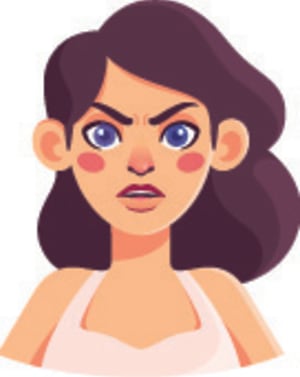 The mom tried to hold onto her son, but more soldiers were coming to get him.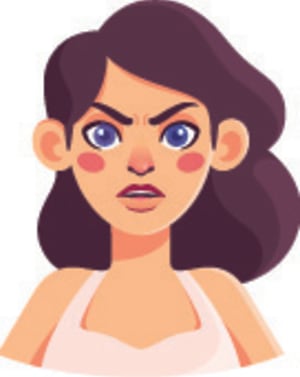 Head Boss
It's alright, you and the boy are going to be safe. Hell, it's like royalty now.
The human held out his own MP and talked into it.
'Ah, target number two. Come to Flowey . . .'
Head Boss
What is taking so long? It's still jammed? Find another way to bypass it! Technical difficulties. What is with all the technical difficulties?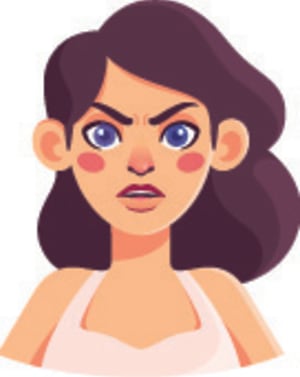 The momma moved backward with the boy and fell into the water. Other soldiers tried to grab her, but she tried to swim upstream. Except that area just wasn't very big.
Head Boss
Where are you going to go? You're free, just hand over the conduit and give in.
'Now. Now she's desperate.'
--------------------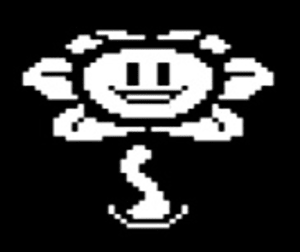 Flowey
I really, really don't want a reboot.
Frisky held her son close, but she saw Flowey from above. His stems were still reaching all over the place. All over, but they were coming straight for her son. Knowing that her trust was low in Flowey, but non-existent in her team now, she had no choice. She loosened her grip and watched Frisk sail up into his stems.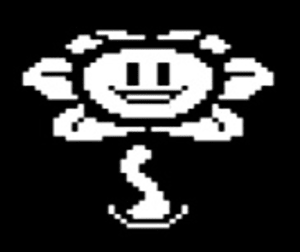 Flowey
I really didn't want to save the day. This is ridiculous.
Her superior cried for assistance as his arm was wrapped around by Flowey as his loose stems took his MP. Soldiers tried to shoot, but Flowey just laughed.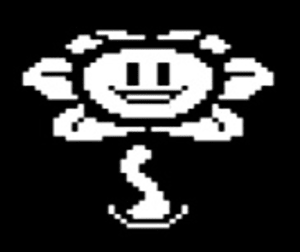 Flowey
Sure! Like it would be that easy. Toodles, and thanks for the MP thing. Been wanting to collect this one for years!
Flowey flung the boy high into the air, and then his whole body snapped like a rubber band back to it's original shape too fast for anyone to do anything about it.
Head Boss
Why wasn't that tracked?!
Crew Member
It's not really deemed a Monster, sir. It was one of the Guardians.
Frisky remained still, hoping Flowey knew what the heck it was doing.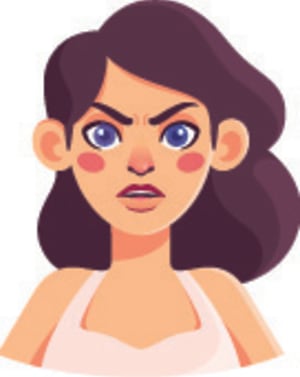 Frisky
Why are you coming after my son? You have plenty of conduits. He earned his freedom just like I did.
Her boss wasn't answering though, and soldiers started to swim toward her and grab her.
Head Boss
Bring her to the transport area. At the very least, we've got her. He'll have to come back if he wants his momma again.
--------------------
Frisk yelled as he saw the ground approaching fast.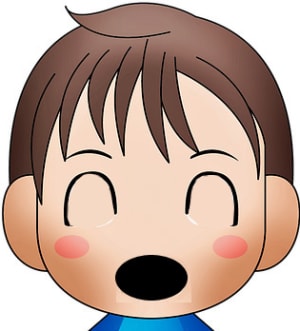 Frisk
No way, I won't be able to survive that! Aaaahhhhh!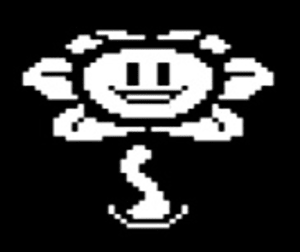 Flowey regrabbed him.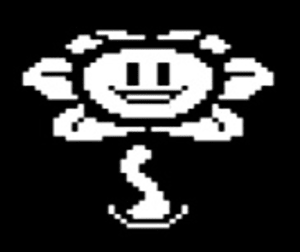 Flowey
Enjoy the ride? Let's do it again. This time, aim for Snowdin, silly!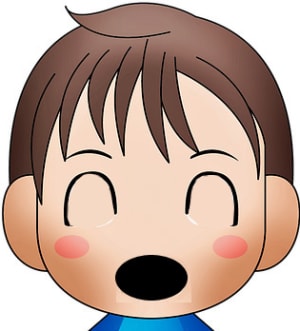 Frisk
You know I can't do that! Aaaahhhh!
Flowey just chuckled as he went back underground.
SNOWDIN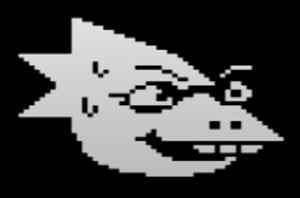 Alphys voice stirred him as she touched the arm of his coat.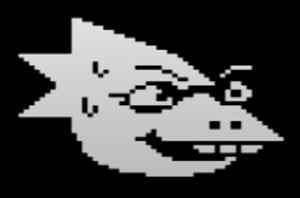 Alphys
Hi. I just need to ask you about something. Probably quick. I don't know if she's going to wait for me.
Sans tried to get some sleep. Decent sleep was hard on that couch of theirs. Not only that, but it was always easier to deal with things when he just slept his time away.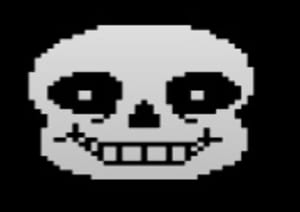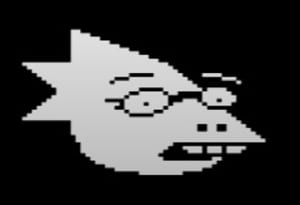 Alphys
I was following along, talking to Frisky, when I saw something wrong with her son. His hand. It . . . changed?
----------------------------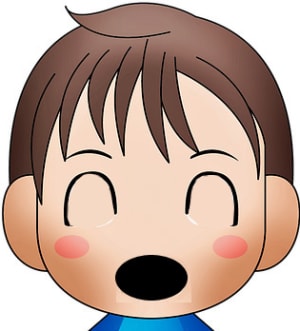 Frisk
Floooooowwweeeeeyyyyyyyy!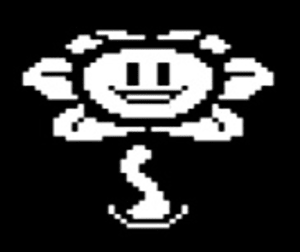 Flowey popped up high into the air with a nice smile and grabbed him again.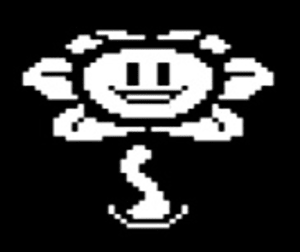 Flowey
Look, you made it! Brr, it's cold. Come on, it's time to say a big hello to someone.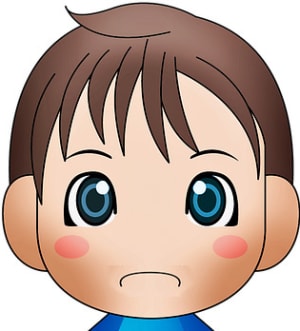 Frisk
Are you going to fling me again?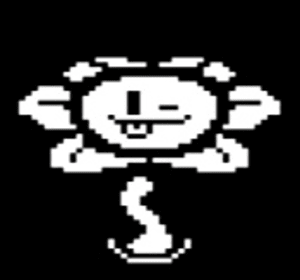 Frisk screamed again as, this time, he felt himself going underground with Flowey.
--------------------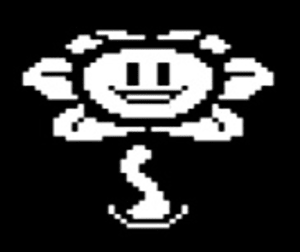 Flowey
Looookyyyy what the stoooork brooought!
Flowey laughed as he showed up behind Sans post. Sans stood up immediately.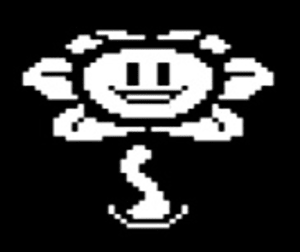 He tossed the boy into Alphys arms.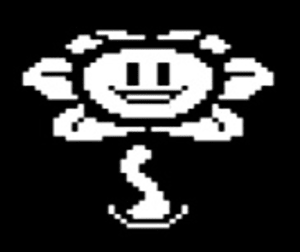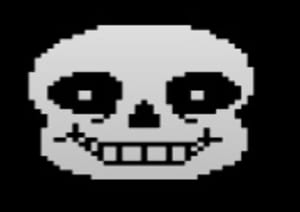 Sans still seemed stunned to see Flowey.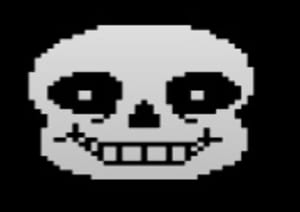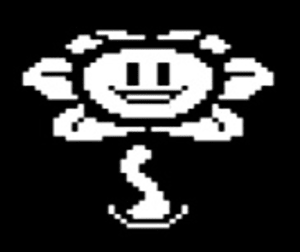 Flowey
NEUTRAL, formerly PACIFIST, soldiers are chasing your other Frisk down. Funny, huh? Shouldn't be the type. Type, that's funny, isn't it?
He turned his entire petaled head around.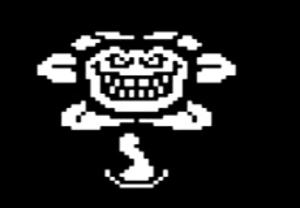 Flowey
Oh, come on, not even a giggle? That's what I get for bringing him back to you? But, he's not really meaningful to you . . . yet. You'll know the second time around with my something special.
Flowey cackled before he left.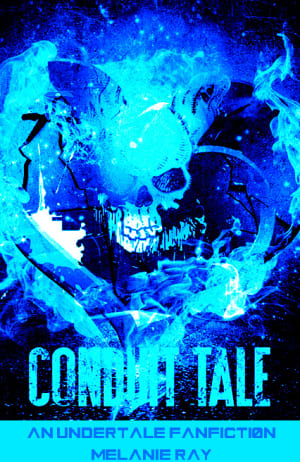 ---
---
---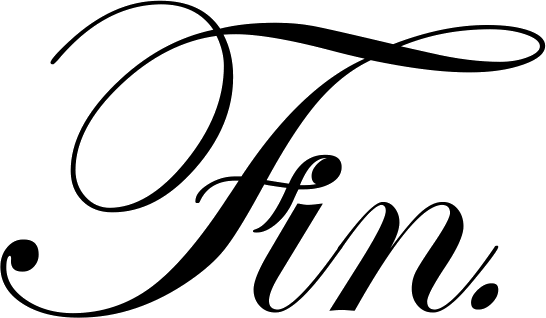 ---
---
---