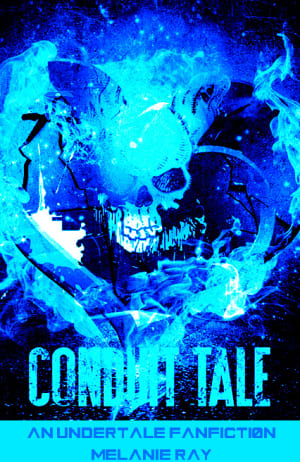 Melanie
Okay so I am an author who hates to leave people on cliffhangers for too long, so I'm already on the next chapter for you. Hope you enjoy.:)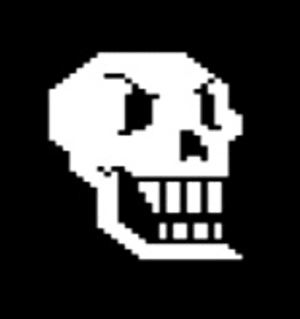 Papyrus
Stay back, Sans! This battle is too big for us.
Sans just stared at the three humans in front of them. These humans were tall, as tall as Papyrus. They were definitely not child conduits, but he could see them save.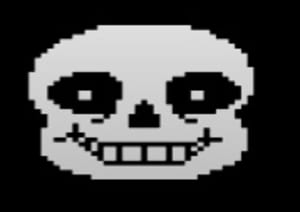 Sans
Pap, I gotta go. You don't understand.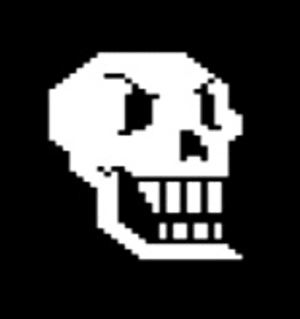 Papyrus
No, no, no. You don't understand it either, and you can't just go headfirst into something you don't understand!
He couldn't just ignore it. It was like taking on three FRISKS. Unbeatable. Undyne was going to die. She fought strong and hard the first time, but time kept moving backward about three minutes each time. They memorized her moves, and they were quickly gaining knowledge of how she attacked. No matter how hard she tried . . .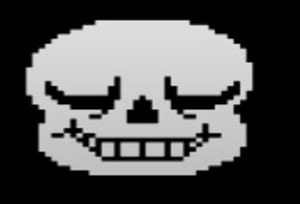 Damn it. Humans. Frisky had said it only took one to want to reset in a conduit. These didn't look like conduits. Could they each reset or just save? 'Toriel. The Royal Guards. Soon, Papyrus and I.'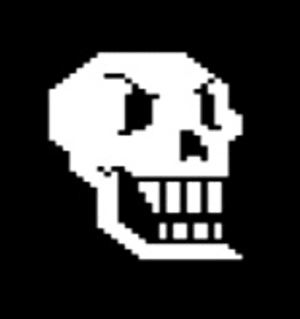 Papyrus
No. Oh no, Sans. Undyne is almost done for.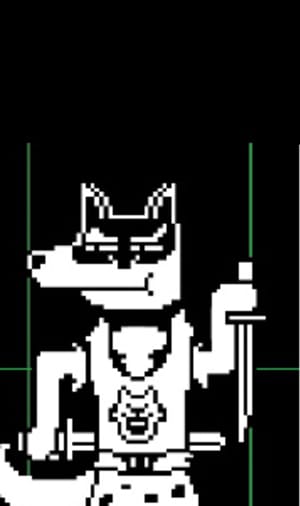 Doggo
We will storm them! The king will understand that an intruder this powerful called for it! We will skin them alive. Where'd they go? I will take the moving one in the corner.
Doggo. Dogamy. Dogaressa. They were each trying to help Undyne, helping to relieve the chance of blows.
Doggo fell.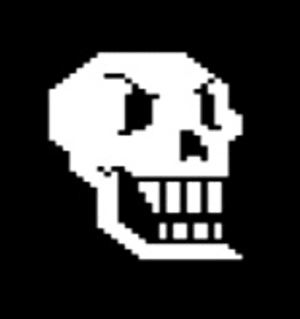 Papyrus
They are all in trouble.
Papyrus looked toward Sans. He looked back toward the field.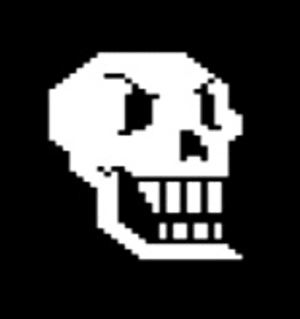 Papyrus
No. N-no, I must be brave too! I can't let our kingdom fall, and Royal Guard or not, I cannot shirk my duty!
Sans looked toward Papyrus.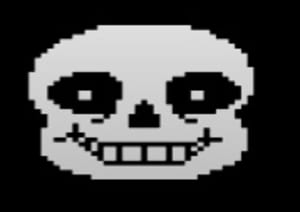 Sans
In a little while. If nothing happens . . .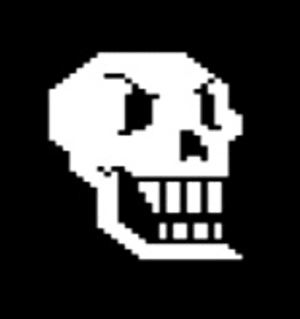 Papyrus
No, no, no, it's too risky for you! You only have one hit point!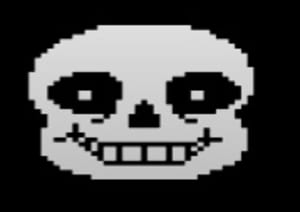 Sans
The enemy takes us out in one hit. It doesn't matter the points.
Papyrus stared back over at the fight.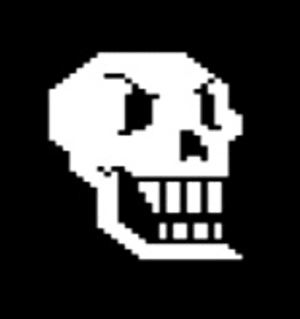 Papyrus
We won't survive. But. But!
He put his fist toward his chest.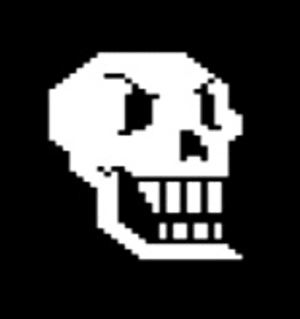 Sans looked over toward Frisk. If no one came. Now or later, it really didn't matter. Maybe he'd even be lucky and the resetting would stop for good. Cause he couldn't take much more. His mind was ready to break.
It would have been better if he had never started to believe he could escape it. But, what happened. Happened.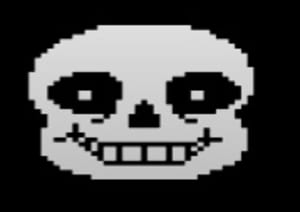 Sans
Together, The Great Papyrus?
Papyrus and him both stared at each other, a silent understanding. They gave a quick nod and looked back at the battle.
End it. Just, let it end. He was so lost in his thoughts, he was surprised when he felt something tugging on his coat. A familiar tug. Sans looked down and saw Frisk. 'I just don't get it. She loves this kid to death at least. She would never leave him behind.'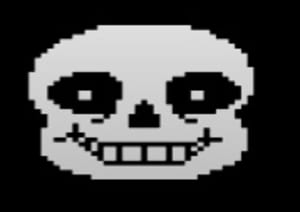 Frisk didn't look surprised. Instead, he held his hands out.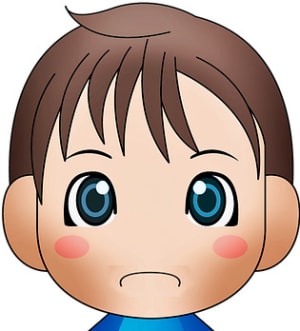 Sans patted him on the back.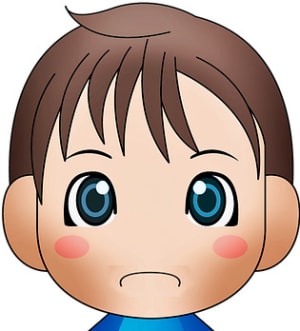 Frisk
No. I want a real hug, Sans.
He held his hands out again for him. Sans could see the nervous tension in his eyes. Real nervous. 'Something's about to go down with him.' Like Frisk didn't know whether he'd ever get a chance for another hug again.
Sans picked him up and felt Frisk squeeze onto him tight.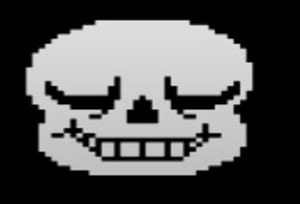 Sans
Hey, Frisk? Did you know your mom always wanted to name you Chance?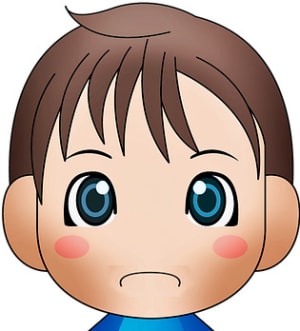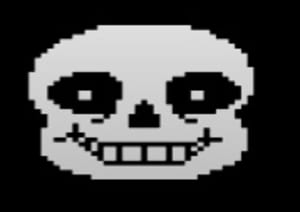 Sans
Yeah. So, ya know, you survive this. With her permission or not, I'm gonna call ya Chance, pal. Take it.
Maybe that would help give him some confidence to get through the next part. Sans didn't know the details, but he could guess that Frisk was about to lose control of himself again.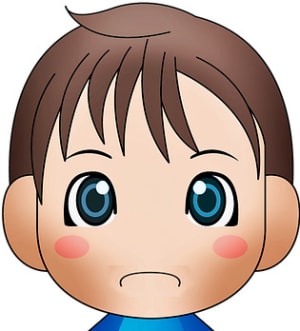 Frisk
I'll take it. Thanks, Sans.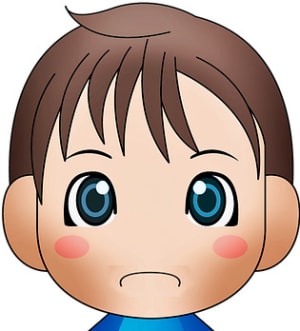 Frisk
Okay, I've got the DETERMINATION to do this! You . . . you just need to remove my chain before I start to run.
The kid talked a big game, but it was obvious he was scared.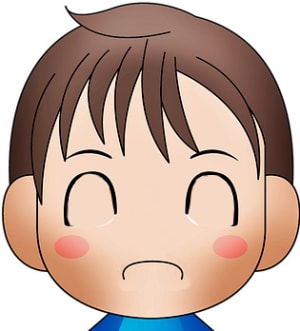 Frisk
When mom leaves a bad situation, she leaves for a reason, and I need to be ready for anything. I am going to miss you, Sans.
Sans put him back down and stared at the kid. Chance. Yeah, he could see why she would pick that name. Without him, there was a good chance they had no chance. 'Hopefully your mom's got a miracle.'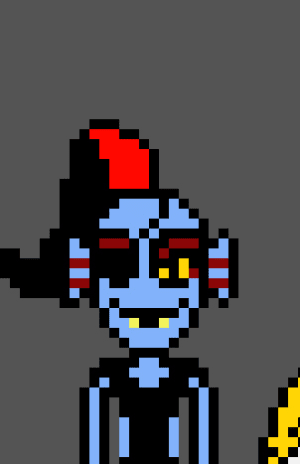 Undyne
With everything I have! I will-!
ENCOUNTER ABILITY BLOCKED
Undyne was frozen in place as Frisky came running into the area.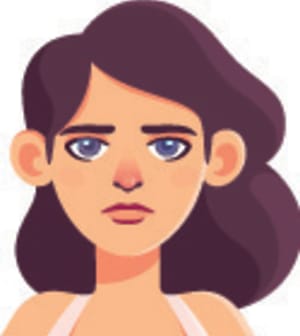 Frisky
Sorry, but you can't interrupt this.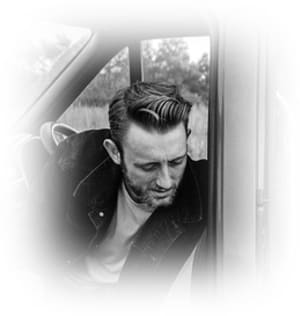 Human 1

Who the heck do you think you are? This is our battle, girl.
Her sizing. They had no idea who Frisky had been. She waited.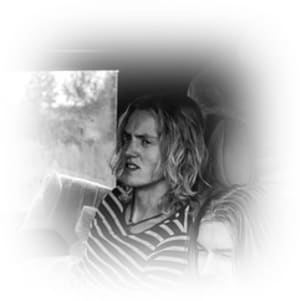 Human 2

Doesn't matter. It's all the same in the end.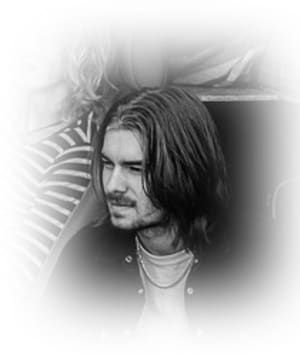 Human 3

Can somebody take a turn already? This is getting boring. If someone doesn't go, we'll make something happen.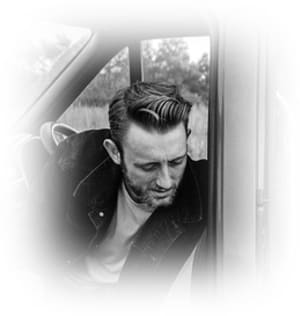 Human 1

Can we battle already? We've still got a long way to go before rendezvous and I'm hungry.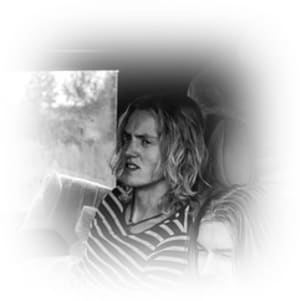 Human 2

Shutup, man. This'll be over soon enough.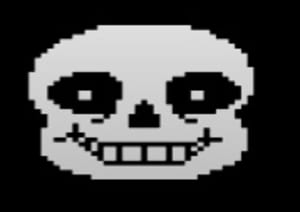 Not a surprise at all. Frisky looked over beside her.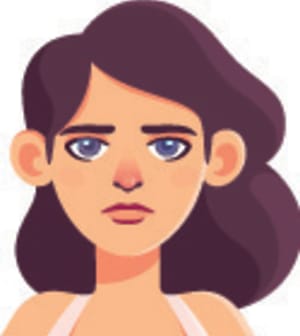 Frisky
Sans. You shouldn't be here this time.
He gestured toward Frisk.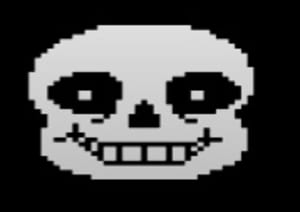 Sans
He's ready for whatever you're doing.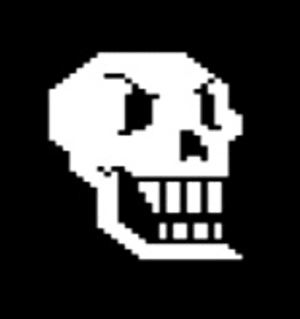 Papyrus
Sans, no! Get out of the encounter area! Brother, don't!
Sans shoved his bony hands into his coat.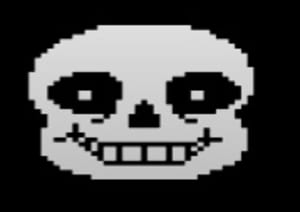 Sans
So? Unstoppable genocidal maniacs. Sounds familiar, but this isn't going to be like last time, is it?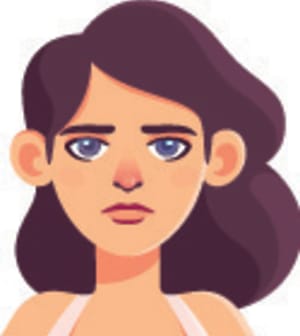 Frisky
It's not the same at all. They aren't on my side. I can't just disable reset.
Sans shuffled his feet casually on the ground.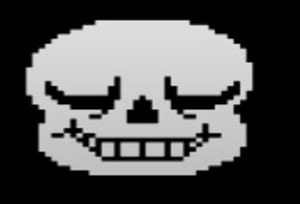 Sans
Well, everyone's going to die anyhow. So, I hope you've got a plan. If you do, I'll make it up to you. Maybe another burger or something.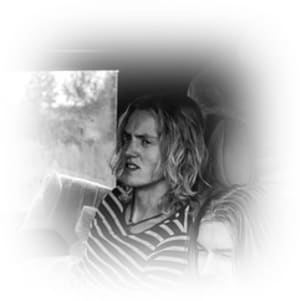 Human 2

Can we get going already?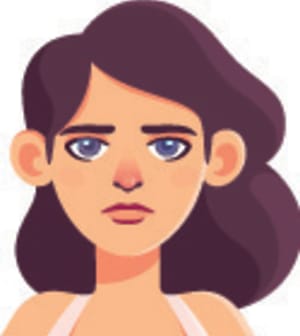 Frisky
Sans. My chances of winning are greater if you leave. When I boarded, you were blocked. It happened automatically. I am sorry about that, but . . . look, your brother is worried. Please?
Sans just shrugged and walked off still muttering.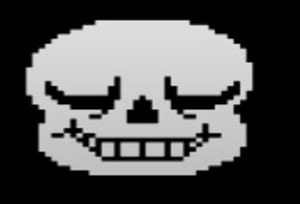 Sans
Just go for it then. Nothing to lose anymore. I'll be out there kind of cheering you on.
Distant. Frisky looked over toward Frisk, and then back at Sans. He would fight them over a thousand times if he had to, even though it was meaningless. But inside, he was definitely losing hope. She knew that look. 'No. I have to win this. I have to pull out all the stops, no matter what.' She changed her expression to be a bright, cheery smile. Cheezy. Ditzy. Easy. Time to act for ACT. According to her data, these guys were not on a uni-sex ship. If at least two were straight or bi, she would have a chance. If not, she would have to take a second more desperate action she didn't want to.
Begin.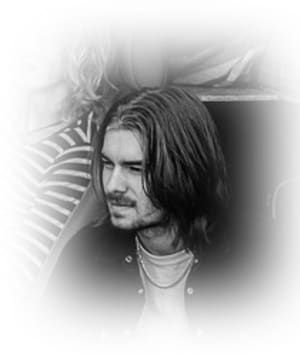 Human 3

Can we hurry this up already? This is annoying.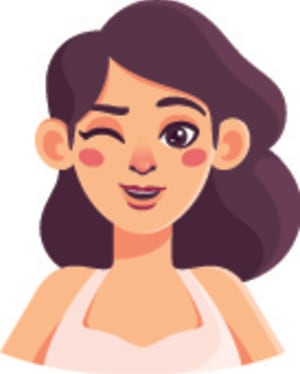 Frisky
Sorry, guys! One second. I just put on fingernail polish, and I hate for anything to happen. Do you know how expensive polish is? If you have a girlfriend, then you should know she'll put out every time with the right kind of fingernail polish. It needs to be a hot, hot pink. The hotter the pink, the better. With a glistening shine to it as well as . . .
She pulled out her device and looked at the battle menu as she continued to talk. She threw it into the ACT button and started to dig into the menu.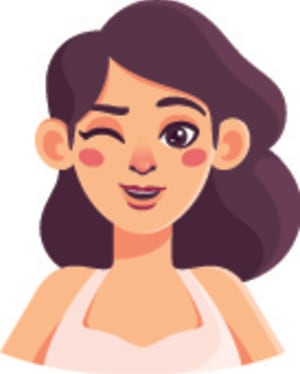 Frisky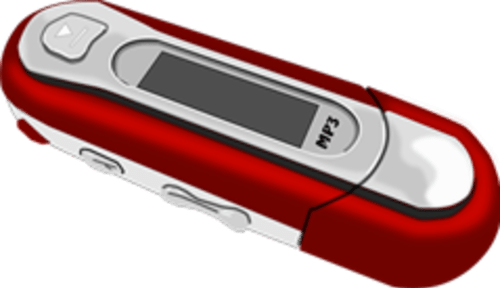 ACT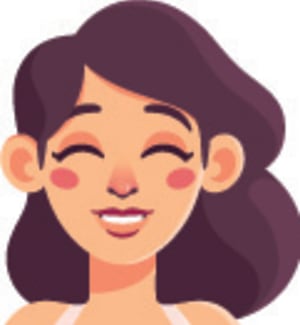 Mistress of Mayhem

By the way, I'm Frisky, and I'm human, so you guys already screwed up.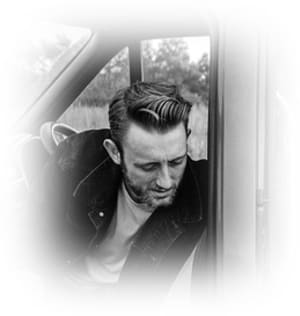 Dumb Goon 1

What, human? Hey, you renamed me!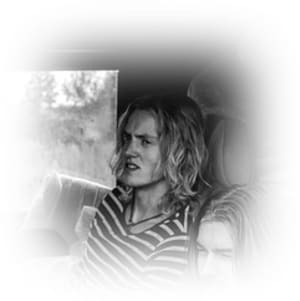 Stereotypical Villain 2

Oh ha ha, funny.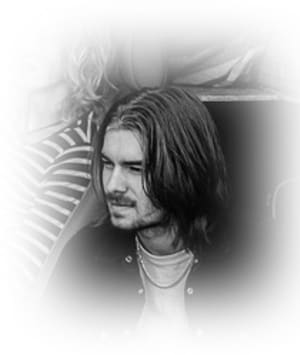 Not Good Enough To Get His Own Name 3

What the hell?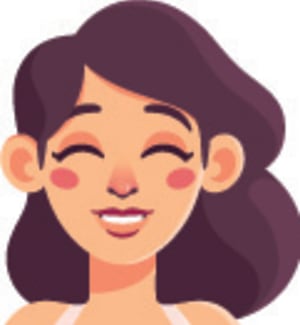 Mistress of Mayhem
Renaming talent. Oh, goodie! Chances just rose a lot in my favor.
She twirled her hair with her finger as she looked back into her system.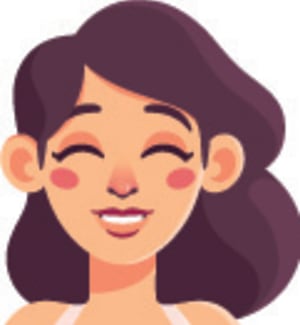 Mistress of Mayhem

Let's see here. Oh, this is all so new. I didn't join very long ago, really need to learn the ropes still. Hmmmm . . . oh, here it is.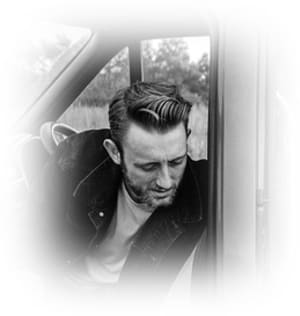 Dumb Goon 1

You can't be human, look how tall you are.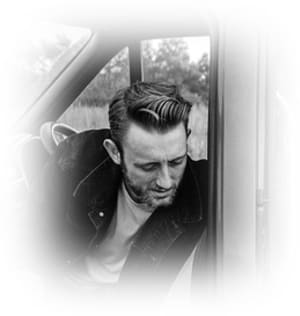 Dumb Goon 1

Yeah. You just got a hold of an MP3.
Frisky dug around deeper into the menu. She was using one hand to project one part to the field, but her other fingers were now working in a hidden menu.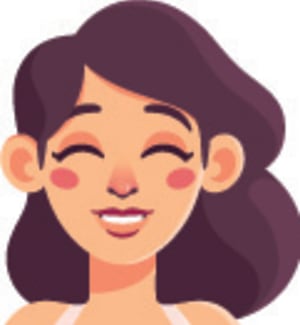 Mistress of Mayhem

Oh come on, we're all humans. Let's not overreact, and just give me a second? I just, well, I'm still fidgeting with this stupid menu stuff. I like the name changing though, that was so uber cool to find.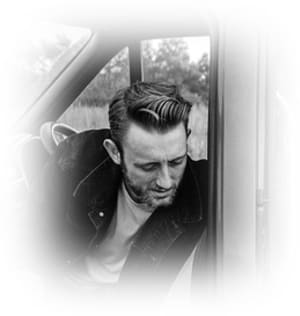 Dumb Goon 1

Uh. Yeah, so you new?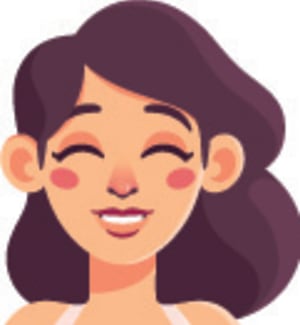 Mistress of Mayhem

Totes new, but, uh, I um. I didn't really come for a fight?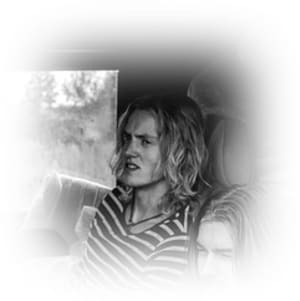 Stereotypical Villain 2

That's kind of obvious.
Frisky just rubbed on her hair over and over anxiously before hitting talk again.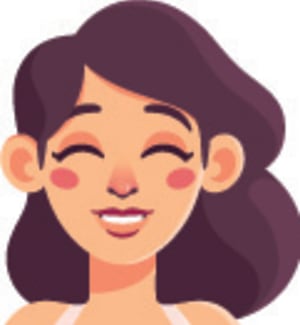 Mistress of Mayhem

So, this is a little embarrassing? But, I got stuck in a coding error when I came down. I-I didn't really know what I was doing . . . and I was wondering if you could help a girl out?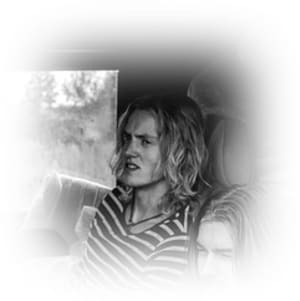 Stereotypical Villain 2

Ship?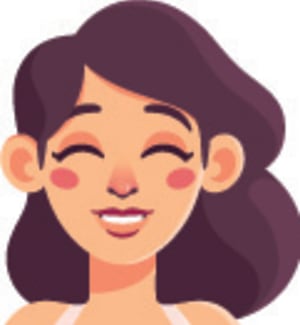 Mistress of Mayhem

229.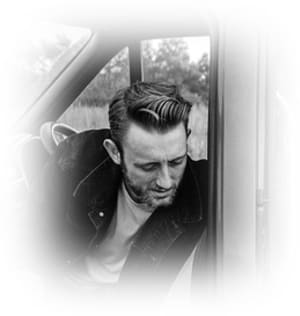 Dumb Goon 1

Silly girl. What the heck are you doing down here? Oh well. Doesn't matter, we can get to know each other later. We're taking over your section, so we'll be teammates here soon.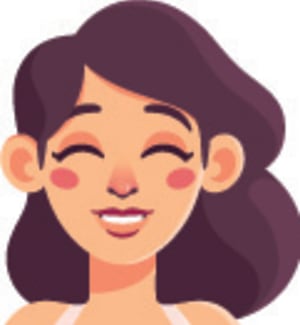 Mistress of Mayhem
Oh my gaw, for real?! Oh, that's so awesome! I had no idea you hotties would be my new teammates. So do you think you can do me a favor? I'm almost six feet, blonde, with a nice little hourglass figure. I really don't want to stay like this, no guy would ever look at me twice. So a little assist? Maybe back in the Ruins, before we go up?
She tugged on her shirt for good measure.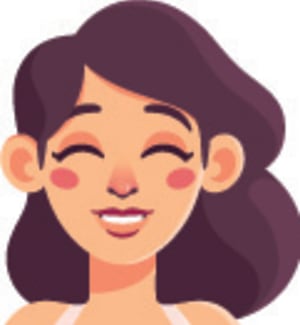 Mistress of Mayhem
We can end this battle and I can hide in a corner real quick over there until I get better clothes.
Each of them exchanged glances with each other. 'Bingo.'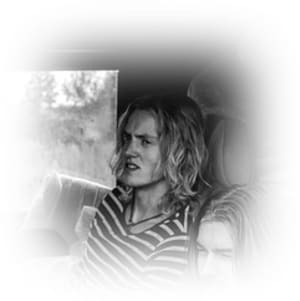 Stereotypical Villain 2

Yeah, why not? But instead of in the Ruins, why don't we go ahead and fix ya back up here? Start on the right foot?
STREAM ERROR UPLOAD CORRECTION IN SEQUENCE.
Frisky could barely cover herself in the stumpy shirt now. She knew they would want to fix her size right then and there for the best perverted view. The only thing that kept her butt from showing was the fact it made her skinnier too. Still, the shirt was falling all over the place even worse than at Grillby's. It had to be done though, this couldn't be done safely without her original dimensions.
She tried to cover herself bashfully.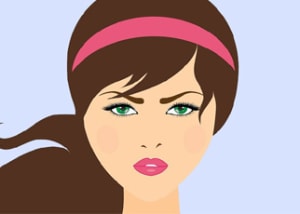 Frisky
Oh, goodness, I didn't mean yet! I don't even have any shorts or anything.
She could almost feel Monster's eyes burning into her. Through shame, through surprise, she didn't know and she didn't have the luxury to find out. Frisky always did what she had to, to win.
No one ever said winning was easy.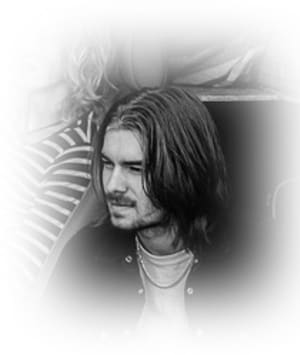 Not Good Enough To Get His Own Name 3

Whoah hoah! Hot damn, besides the blonde hair, she wasn't lying!
'Doing good, doing good.' She needed to concentrate though. Her real goal was almost obtained.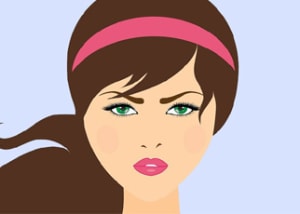 Frisky

It was kind of neat to be short though, see, because I never was short before. I mean, I never even looked at short guys. I like them big and tall and brave. The braver, the more I really, you know. Liked to share a hug or two between missions when things got boring.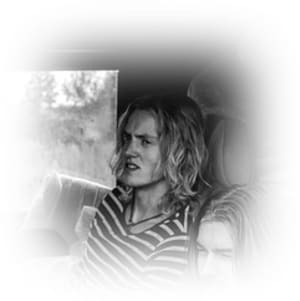 Stereotypical Villain 2

Well, you know, I have been on four missions, all C class and higher. Some of them I almost couldn't reset in.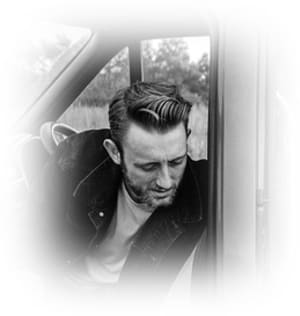 Dumb Goon 1
Five, Frisky. I've been on five of those.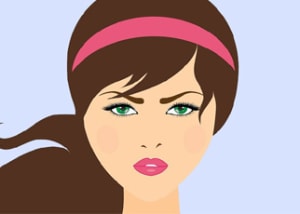 Frisky

Five? Wow! What was your biggest mission?
'Talking. Keep talking you idiots. Keep talking. Keep talking. Almost . . . almost . . . yes!'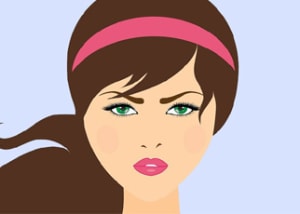 Frisky

Actually, I really didn't mind being short. For one, it's easier to get clothes down here. For two, I don't have to deal with idiots like you.
TRANSPORTATION COMPLETE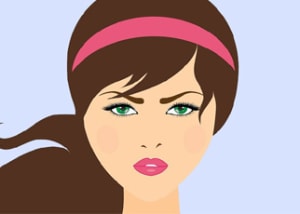 Frisky
For three, it doesn't matter. Punks. Thanks for the repair, now we get three free turns for each transported player before your next turn!
SIX PLAYERS HAVE JOINED THE BATTLEFIELD.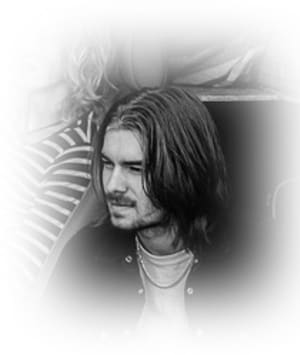 Not Good Enough To Get His Own Name 3
Shit! Aah!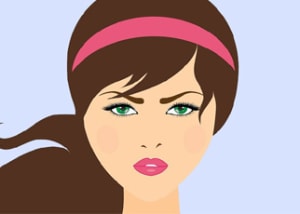 Frisky

Yeah, I also installed electrocution for each offense on the battlefield, each more lethal. Escape has also been deactivated, but I'm sure I don't have to tell you that.
Sans watched beside Papyrus and everyone else. Somehow, all of their encounter abilities to join into a fight stopped working. Probably because of Frisky. He felt Frisk tug on him one more time. 'Time must be coming, huh, kiddo?' He gave him a friendly pat on the head as he took the shackle off.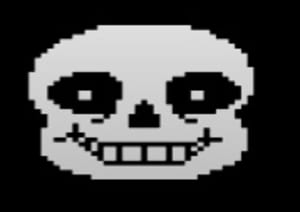 Sans
Go save the day, kid.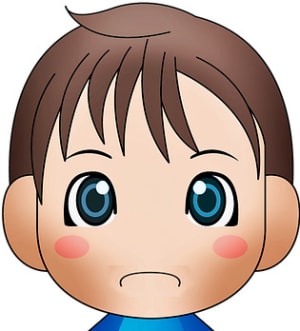 He bounded off toward the encounter area. He heard Papyrus call out for him, but no one else bothered. No one there cared about one human kid except them.
'Keep it together this time. I don't want to have to stop you again. I really, really don't want to stop you again.'
New Human 1
Thanks for being PATIENT. I got us together as soon as I could, 95452.
New Human 2
BRAVERY will definitely be needed.
New Human 3
These men have no INTEGRITY. Lucky for you, or there's no way this plan would have worked.
New Human 4
It shows real PERSEVERANCE to stoop that low for an ACT.
New Human 5
This is really not a scene for me, but sometimes even KINDNESS must make a stand.
New Human 6
Alright, let's get this show started, Frisky! I am out for JUSTICE, and nothing is going to stop me.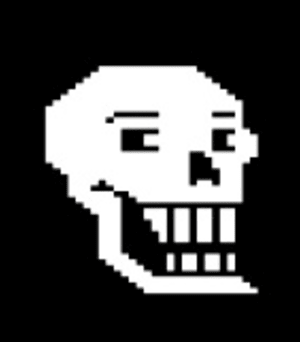 Papyrus
Why do they all keep talking like that? Who talks like that? What is going on?!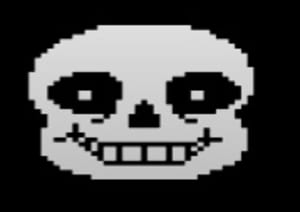 'Those must be saving words'. Sans watched Frisk move through the crowd of onlookers. It wasn't every day that a bunch of humans just teleported into a fight that no monster was allowed to enter, so no one else seemed to even notice it.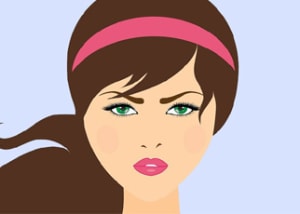 Frisky
In case you haven't figured it out, there's no way you have more DETERMINATION than any of us.
Everyone except Frisky placed some kind of weird device inside the ACT button. The whole menu was changing.
ACT: Subact: Identification: 32743. PACIFIST SOLDIER. TEMPORARY STATUS: TERMINATOR. JUSTICE.
ACT: Subact: Identification: 40328. PACIFIST SOLDIER. TEMPORARY STATUS: TERMINATOR. INTEGRITY.
Underneath each of the ACT menus, similar changes could be seen being made.
New Human 6
Come on, 95452. We need to do this. We do what must be done, DETERMINATION.
Frisky straightened her back up and put in the same information, only delayed for a few seconds before her own board lit up.
95452. PACIFIST SOLDIER. TEMPORAY STATUS: TERMINATOR. DETERMINATION.
Frisk ran up into the encounter area as everyone's soul rushed into him. He stopped. Then, he walked. Walked a casual walk as all the boards disappeared. He stopped in the middle, and there was only one menu now.
FRISK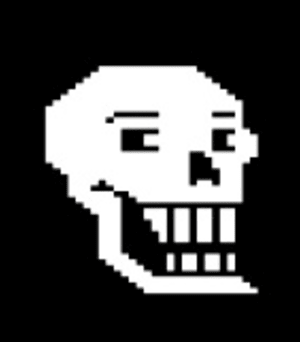 Papyrus
The boy has his eyes closed again. Taller? That's him, that's our first human friend, Sans! What is that human doing all the way over here? How'd he get up there? What's going on?
'Chance, you're one brave kid.' Sans didn't know what else to do. He had a lot of power, but he had no idea what he was up against. Last time, Frisky was the one who really saved the day. This time, it was FRISK.
-----------------------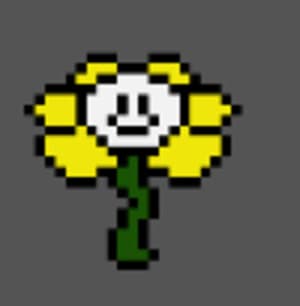 Flowey
The end. The beginning.
A flower that couldn't stay away any longer kept himself near a tree, but within distance of the action.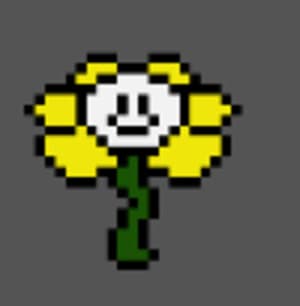 Flowey
The beginning of the end.
Finally. After all the continues, all the saves, and all the resets. It would end.
And it would be by the bony hands of the smiley trashbag. Flowey didn't care though who ended it. Just that it ended. It would end. It would be ending. He felt the change as soon as it happened. He'd been watching between the Frisks and Sans. Following them their entire journey.
Oooohhh . . . Sans would give 'em all hell when he found out the secrets. And, none of the significant part of FRISK would leave the Underground. Ever. Again. Not when he found out.
Feeling the cold air on his petals, he was torn between hiding away and hearing the end of the human's last chance to save themselves. Or just enjoy watching FRISK save the Underground. Not just one battle.
From it all. Because there was no way that smiling trashbag would take the next step! Never! Never.
And he'd make sure of it. He'd make sure.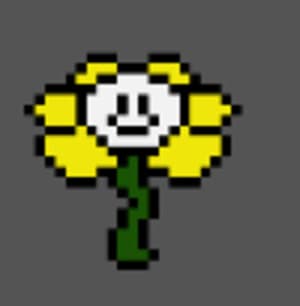 Flowey
Fight. Do it. Last save. Last continue. Last.
He chuckled softly, trying not to be noticed by others.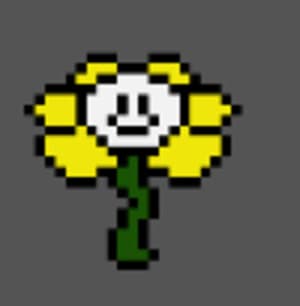 Flowey
Last reset ever made to the Underground.
It was time. The impossible finally happened. The events of Judgment Hall mixed with the events that were happening now. He understood the desperation of humanity. Why it did what it did. It was really a small thing, on a small scale. Such a simple action, and most of the pain could be wiped away after it happened. But, they never thought of the big scale looming over the small scale. They thought of the Underground as an object. Something that could never fight back. It was time to put an end to it.
They would learn to live with each other, or wipe each other out. Either way, it was all ending.
Ending good. Ending bad. It was all just ending.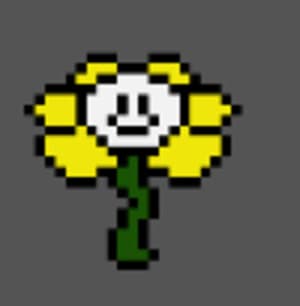 The mom would do what her ship said after she broke the temporary joining alliance. He knew what she would say.
But even she knew nothing about the whole plan. She was barely a footnote to the encyclopedia of crimes committed.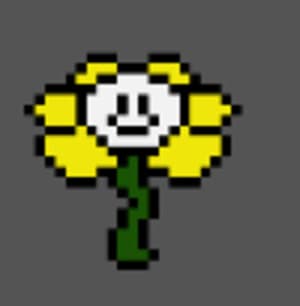 Flowey watched his breath out in the cold of Snowdin. He looked upward, above him.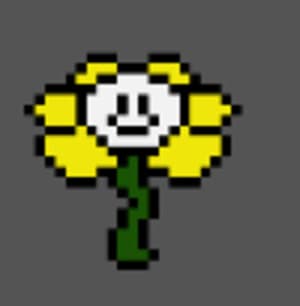 Worth the cold. It was worth the cold to watch humanity's last mistake. Besides, not one Monster would care about one golden flower watching from the ground of a nearby tree. Not with FRISK making its last move.
No more repeats. After that day, it would be all new. All new.
All.
New.
As long as he performed his last part.
His last big showing.
His last introduction.
Tomorrow morning.
Tomorrow.
Karma was a bitch, and it was time to pay the reaper.
And that reaper . . . was Sans.
------------------
FRISK kept its eyes closed as it left the battlefield. It passed Sans without a word. Others shouted for it, but it didn't respond to anything. It just stayed motionlessly in front of Sans and Papyrus' door.
'Yep, it's definitely you again, FRISK.' Sans unlocked the door. FRISK went inside and up the stairs. Sans followed it carefully, watching it grab the knife and leaving the locket of Frisky's that they kept hidden away in Papyrus' room.
Apparently, it didn't think it would need it.
Then, it turned around and left out the house as soundlessly as it came in. It came back to the battlefield. One of the humans attempted to run, but the electrocution struck him. This time, it might have killed him, or knocked him out. The other two humans stared at FRISK as it just kept its face forward.
The expressions on their faces. Dying was one thing, but these two clearly knew they were about to die. The terror in their eyes were so deep, Sans couldn't even tell if they were crying or not. Each of them knew what was coming.
The emotionless child just stayed still.
Eyes closed. Face not smiling or frowning.
Just straight.
Everything was just eerily straight.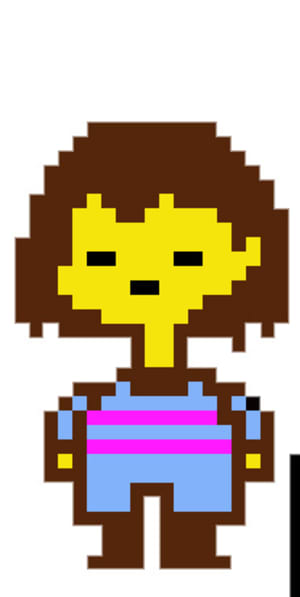 FRISK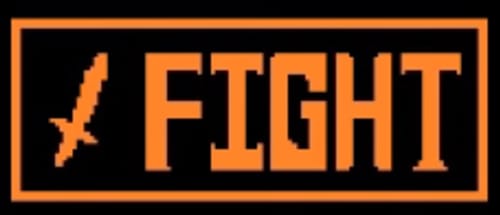 Holding its knife up, FRISK struck one of the humans. Their soul heart destroyed, along with a slash against their physical body. The other player didn't move for some time.
Sans shoved his hands in his pockets, waiting. He'd seen that move. Used that move before. The 'if I don't take a turn, you can't attack' move. The human was down to that. It never worked, of course, and the human wouldn't last even as long as him. The fight might go on for days, but FRISK never tired. FRISK never stopped trying.
He knew FRISK. And it wouldn't let him leave alive. Seeming to come with grips with the reality of it, the human tried one last, desperate move.
Mercy.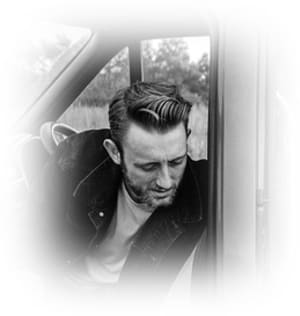 Dumb Goon 1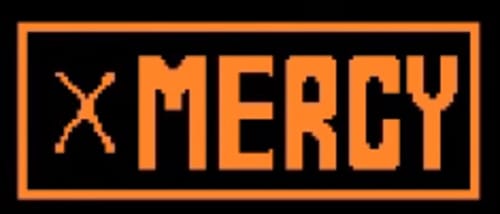 Mercy! Mercy! Come on, you know I can't do anything! Come on, PACIFIST soldiers in there, please! I don't really want to die! I will leave right now, I promise! I will never come back to the Underground! Please, spare me, I'll leave as soon as you do that, please!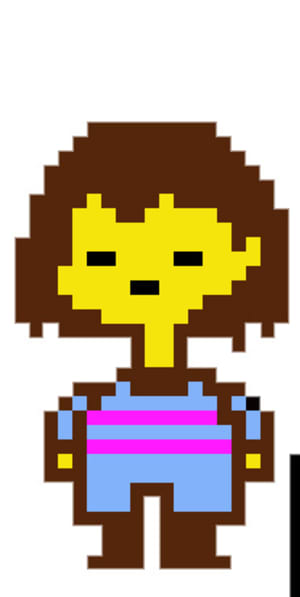 FRISK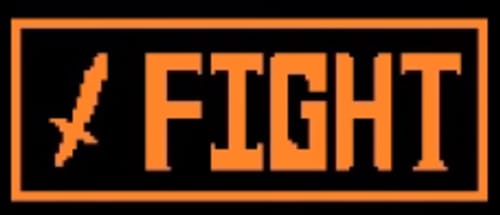 FRISK struck the other human, their soul heart also destroyed along with their own physical damage of death.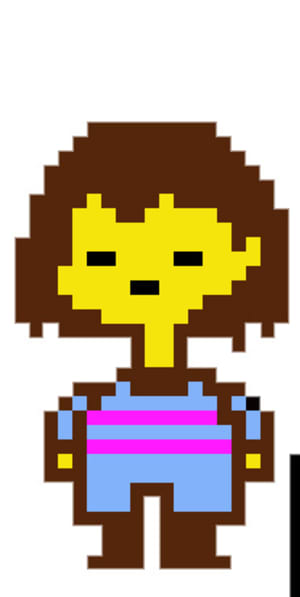 FRISK
Sans watched as soul lights shot out of FRISK, leaving the kid as just a kid again. Sinking to the ground. Remembering how infantile Frisk had been last time, barely even being able to walk or talk, he teleported quickly to him before any other Monsters realized he was just a defenseless kid now.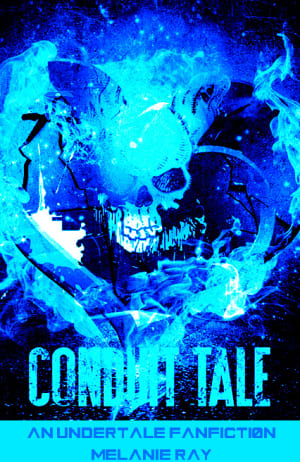 ---
---
---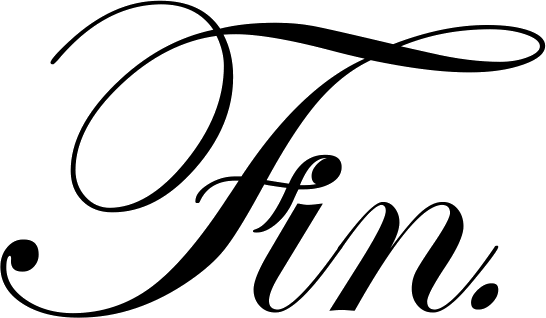 ---
---
---