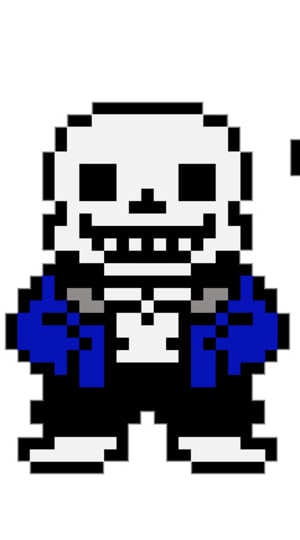 Sans

Your sign is spelled wrong.
One of the librarians looked annoyed at Sans.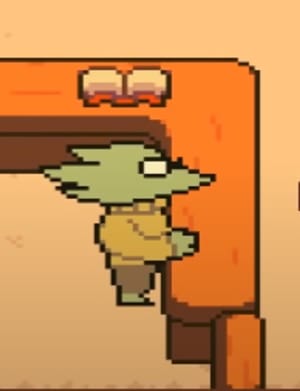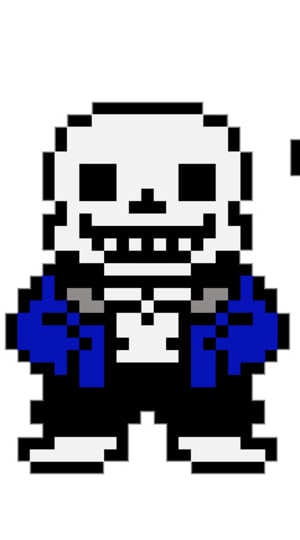 Sans
Good. It should say BABY. Here you go.
He tried to hand Frisk over to her.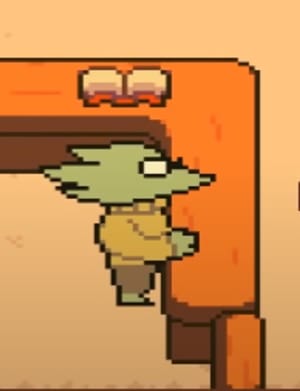 Librarian
Baby? No, no, Librarby! I mean, library! We do not watch anything.
She gestured toward Frisk.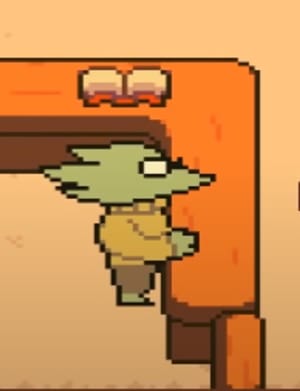 Librarian
It's not a baby either. Actually, what is that thing?
This was getting difficult. He was going to have to start looking at a Monster family list soon, but there was no guarantee the one chosen wouldn't just eat the defenseless thing.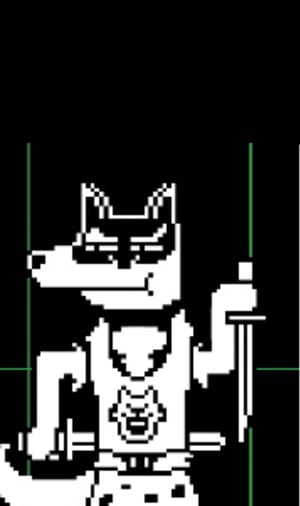 Doggo
I'll take it. Only a matter of time before we get a clear yes about taking care of these humans.
He brought out his knife.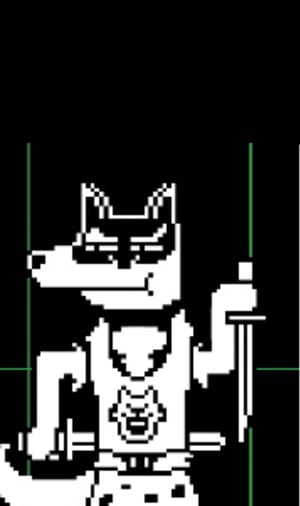 Doggo
I'll hold it until then. Just move over here and bring it to me.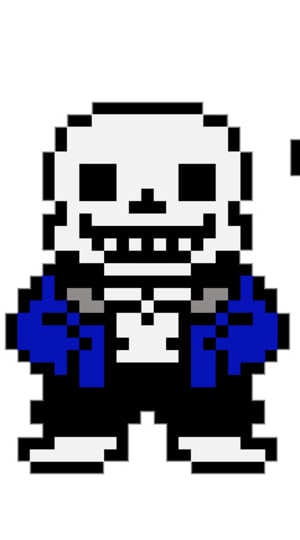 Sans
Uh, no thanks. I'll hold it.
Sans lowered Frisk. 'Okay, this is a small thing. The resets should finally be over. Everything's great. I just need to figure out how not to get the kid killed. No big deal.' Hmm.
Well, maybe Papyrus would watch it for awhile. He still really needed some sleep after that battle.
-----------------------------------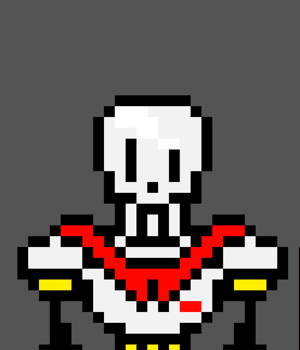 Papyrus
Uh, stop right there!
Papyrus announced as a human came across his keep humans out gate. This one was definitely different. He had a brownish sort of hair. All the other features matched up though. He even acted like the other one before it grew small. It preferred to walk and keep its eyes closed.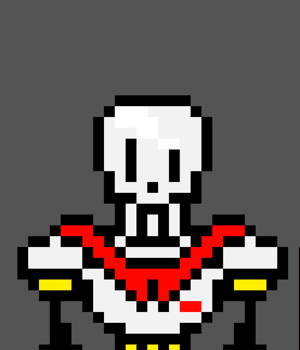 Papyrus
You cannot enter here.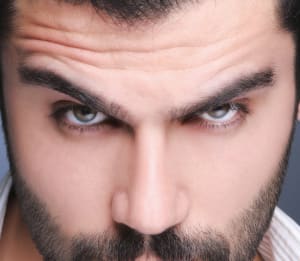 PERSEVERANCE
Sorry. Please don't hurt me, Sir.
The voice sounded deep. It was an adult human, but shorter than him. Perhaps. Well, he sounded deep like an adult Monster. So, reasoning being what it is? Probably an adult. Different than the one that had showed up on the security cameras.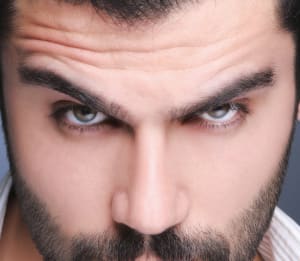 PERSEVERANCE
I don't know anything about fighting or Monsters or anything. Please? Mercy?
It was a human, which Undyne said they couldn't capture anymore. But, it was still an intruder. Hmm.
PAPYRUS PULLED HIM INTO AN ENCOUNTER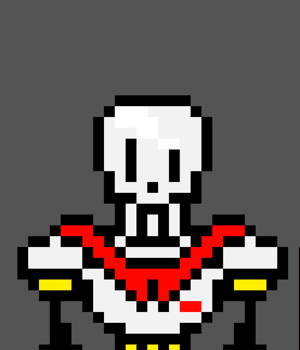 Papyrus
Why have you crossed this border? No one is allowed in!
He had a duty to stop everyone and make sure they were good first beforehand. He might even make them do puzzles to see if they were wonderful enough to come in. Depending on how it completed them, it would show him what they were like. At least, it was probably a him.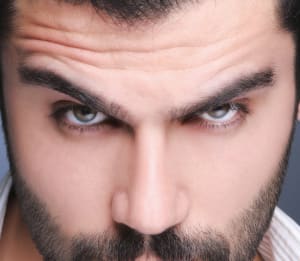 PERSEVERANCE

Please don't hurt me, Sir! I don't know where else to go. I just fell through the ruins. This place was in my path. Please let me go?
Wow, this one was more talkative than the last human.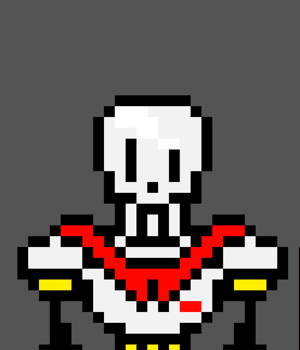 Papyrus
Umm. I cannot just allow an intruder into this area! It is a very important area!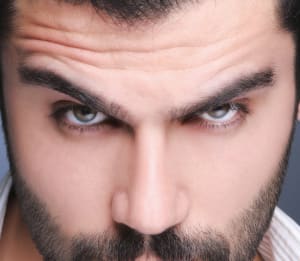 PERSEVERANCE
Sir, I am so sorry for this. I promise, I will go straight through. You can even guide me through. Honestly, I am just looking for my family. They fell before me. And, my boy is so small, he could get hurt out here. Please?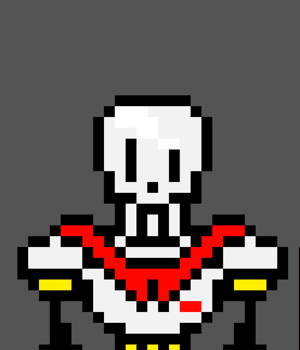 Papyrus

Uhhh?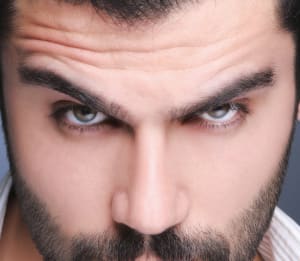 PERSEVERANCE

Please, Sir? I am worried about my family. My poor wife must be so scared. I want to protect my family. Don't you understand that?
Protection. Protection was something Papyrus understood whole-heartedly. Perhaps this was even the human boy's father that he had right now? Should he pull it out from his booth to give him back?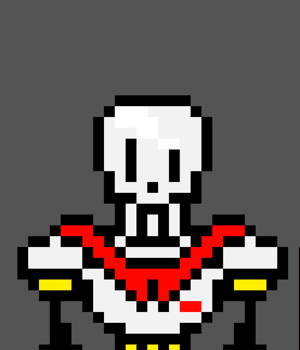 Papyrus

Uhh . . . o-okay.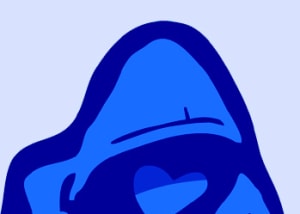 DETERMINATION
Oh no you don't, PERSEVERANCE, you-!
Papyrus was shocked by the words he heard, but even more shocked by the fact that someone interrupted his encounter. And took a hit. A dreadful hit!
The injured human pushed him out of the encounter area.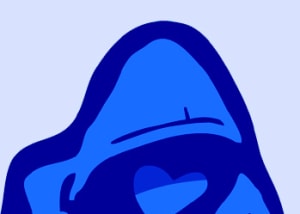 DETERMINATION

You came all the way back here just to start your spree again, PERSEVERANCE? I had a feeling you would start right here.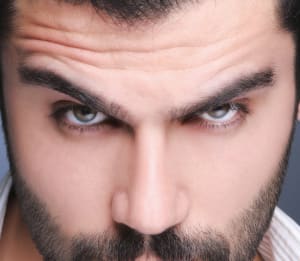 PERSEVERANCE
Oh, I'm hurt, Frisky. Still calling me by my soldier address for the mission? That you failed, by the way? Anyhow, I was hurled back further, but that wanna be momma goat wasn't there. Looks like she already left to the castle. No big surprise. She would have been a great boost in EXP too, but hell. Papyrus is more than EXP. He's also you know who's 'coolest guy ever', right?
He stared back at her with red eyes.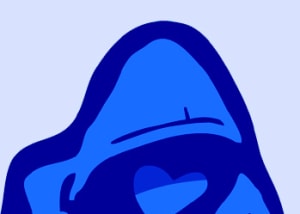 DETERMINATION
No, you cannot do this.
Frisky kept her knife close and made extra sure she kept the locket on her.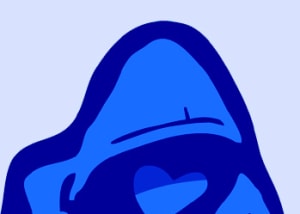 DETERMINATION
I won't let you.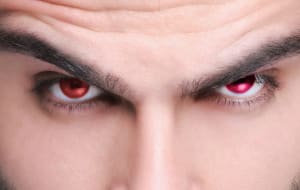 PERSEVERANCE

Ooh, so you found those goodies? Yeah. They could save you right now. If you can do it. Can you do it? Can you strike me down without mercy?
He held his own weapon out to her.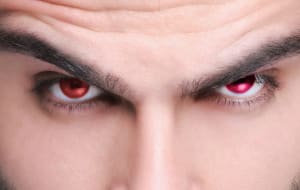 PERSEVERANCE
Oh, but wait. I probably have some goodies too, don't I?
Frisky looked over toward Papyrus. She pulled her knife sideways in front of her face. Which weapon did he have? Knowing PERSEVERANCE, he had something up his sleeve.
Before she could steal Frisk back, she had to stop PERSEVERANCE's rage.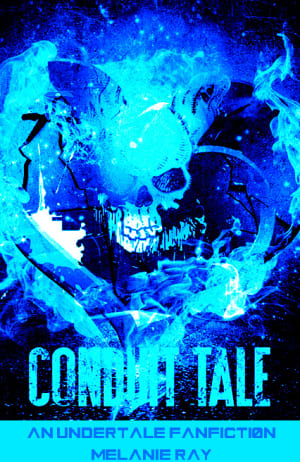 Melanie
The story continues into Chapter 3 part 1. Stay tuned and thank you everyone for checking out this story.
---
---
---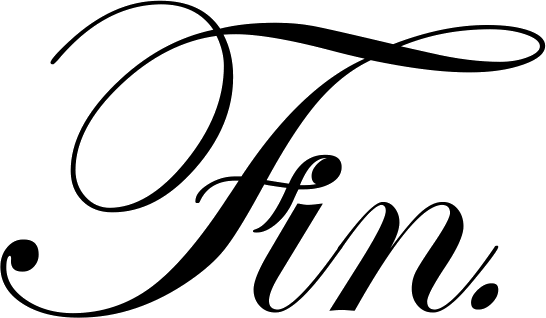 ---
---
---