~FOR PREVIOUS CHAPTERS, VISIT MY PROFILE~
CHAPTER 16
Perhaps one of the things Hina liked least about her job was creating lesson plans. Teaching the students the material was a highlight of her career, and she definitely enjoyed answering questions and helping to educate them with things they'd need to know later in life. Preparing the youth for their lives as adults was rewarding in of itself. It was one of the reasons she had agreed to be a teacher at UA when Nezu had requested she work for them. But planning and organizing the lessons for the upcoming months were painstaking and often times headache-inducing.
It was mid-month, meaning she had plenty of time to actually come up with the majority of the content for next month's plan, but she hated putting it off until the last minute like some teachers did. She had sworn off Midnight and Present Mic's 'procrastination parties' as Hina had so lovingly dubbed them, after last year they'd stayed up until 3 in the morning to finish up all of the paperwork. Going to work that day had been tedious and soul-sucking, to say the least.
Class wouldn't start for another hour-she'd gotten up extremely early without any success of going back to sleep-and most of the staff were not in the office this early. Cementoss was notorious for getting to work much earlier than necessary, so she expected him to be somewhere on the grounds. It wouldn't surprise her if he was meditating in the gardens.
Her pen scratched across her lesson journal, and the tick of the clock overhead accompanied the strokes at precise moments. The air felt stale and still, chilled from the air conditioning system throughout the school building. Finishing her latest sentence, she read over what she'd written down so far, making sure it made sense after the fact.
Keeping the material smoothly flowing throughout the month really helped the student retain the information. Bouncing around subjects that had nothing to do with each other could cause confusion, and Hina did her best to prevent that whenever possible. Not only that, but it lessened her own confusion when grading or compiling her files.
Her eyes glanced up at the empty seats of her classroom, and she stared off into space for a few minutes. Tired and lacking stimulus. In her trance, she didn't notice the sound of footsteps in the hallway outside her classroom.
Nemuri exclaimed, slamming open the door with a snap.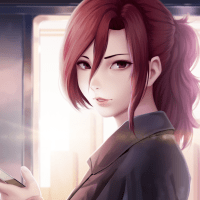 The redhead yelled, startled painfully in her seat. Her body felt a sudden jolt of panic as her friend entered the room in a flourish, and her heart began pounding hard against her ribcage. Once the moment passed, she slumped in her chair and dragged her hands down her face.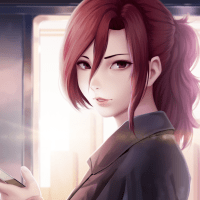 Hina
God dammit, Nemuri...
The art teacher smiled proudly, closing the door behind her gently. Her hips swayed as she sauntered over to her coworker's desk, and she leaned down to face the poor startled woman.
Midnight
You've managed to avoid me this long, but now you've got no excuse. Out with it. What's between you and Aizawa?
Hina's head shook instinctively.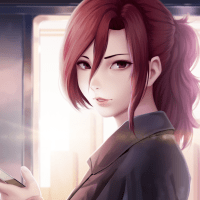 Hina
Are you really doing this now? There's not-
Nemuri's finger shot out and pressed against Hina's mouth, shutting her up.
Midnight
No lying. Spill the tea, give me the juicy bits, start talking. I know you're hiding something and as your friend I'm obligated to force the info out of you.
Hina blinked up at her friend blandly. She pushed her hand out of her face, shaking her head.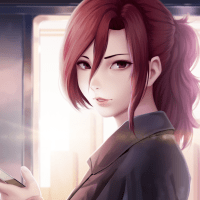 Hina
I'm telling you, there is nothing between us.
Nemuri pouted, obviously unconvinced.
Midnight
You tell me that you're making it your mission to get close to him. You start acting weird about it after the night at the bar, and now he's training you after hours. What do you expect me to think?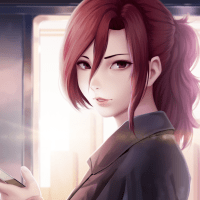 Hina
How do you know about the training?
She asked, trying and failing to make her voice sound unconcerned. She didn't want it getting around that she needed additional training because she was weak.
Nemuri shrugged.
Midnight
Mic saw you guys on the P.E. Grounds yesterday. And the day before that.
Hina's cheeks tinted red, slightly embarrassed that her training with Aizawa wasn't as private as she'd been hoping to keep it. It wasn't Aizawa that made her embarrassed, but her own need for the training itself. Her insecurity wasn't something she wanted to be a universally known fact among the staff. She looked away, and Nemuri must have sensed that that line of discussion was making her uncomfortable.
Midnight
Hey, I'm not mocking you for the extra training. I doubt anyone here even thinks twice about it.
Midnight
I'm just telling you how I know. Besides, I'm your friend, you can tell me anything. Especially about any post-training 'recreation' that might occur afterwards.
Ah, right back to typical Nemuri. She sighed, staring at her in annoyance. It was plain to see that she wouldn't let this go, no matter how strongly Hina denied it. It would probably save her several headaches later on if she just gossiped with her now.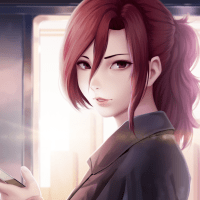 Hina
If I tell you what happened at the bar, will you stop pestering me? And swear not to mention the training to anyone?
The art teacher reached crouched down and placed her head in her hands, watching Hina expectantly with a satisfied smile that was transparent how she knew she'd won.
There wasn't exactly a promise anywhere in there, but Hina would have to take what she could get.
The redhead debated withholding the most embarrassing of the information, but Nemuri was like a bloodhound, able to sniff out lies or a lack or detail in most of her stories. There was no point.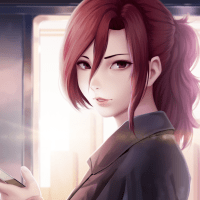 Hina
There really isn't much to say...I talked to Aizawa about getting to know him better, since we aren't as close as we could be. I told him I just wanted to be his friend, and he said that he'd always thought we were friends anyway.
Nemuri cooed, and Hina narrowed her eyes, not appreciating her commentary.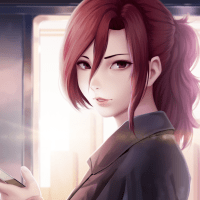 Hina
Don't make fun of this.
She defended, spreading her hands.
Midnight
Aizawa and friendship have just never really gone together well, so I'm glad he thinks of you as a friend. He could use more people that bring out the best in him in his life.
Deciding to ignoring the implications of what she meant behind that, she continued.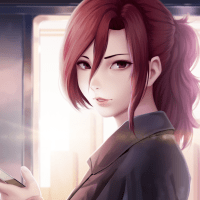 Hina
I had a few too many shots, and you know how I get when I drink too much-
Midnight
Did you accidentally project?
She guessed, eyebrow raising in amusement. Hina's nod made her smile widen.
Midnight
What did you say? Was it erotic?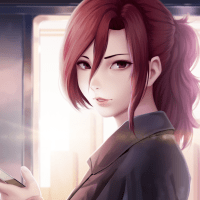 Midnight
I saw how you were looking at him.
Nemuri's eyes rolled.
Midnight
If you looked up the definition of 'interest' in the dictionary, the exact expression you had would show up. You had to be thinking of something along those lines.
Hina covered her face with her hands, sighing slowly. This was getting to be more embarrassing then she'd expected.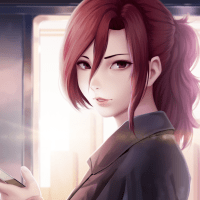 Hina
I...wondered if he had any tattoos under his hero costume...
Nemuri cried out in surprise, giggling with excitement.
Midnight
What did he say to that? Did he offer to show you?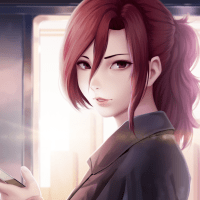 Hina uncovered her face, which held a pained expression.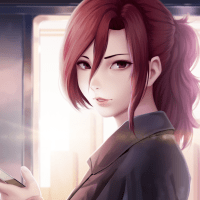 Hina
I realized what I did and apologized...It was shameful, I shouldn't have ever thought of it in the first place!
Midnight
Pff. That's not shameful...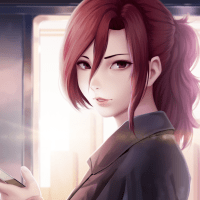 Midnight
So what? And don't be ridiculous, I'm sure half of whatever female fan base he has out there probably wonders the same thing.
Nemuri waved it off.
Midnight
If you find him attractive, then it's only natural you would want to know something like that.
Hina was quiet, and the art teacher looked at her pointedly.
Midnight
You do find him attractive, don't you?
It took a second, but she eventually nodded silently. When Nemuri just kept staring, she realized that the quiet acknowledgement was, apparently, not enough for her.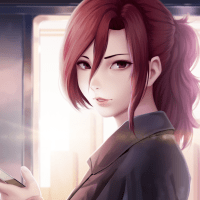 Midnight
Great! Then there should be no problem with you two getting together.
The art teacher concluded, straightening and placing her hands confidently on her hips.
Midnight
So stop lying to yourself about the whole 'platonic friendship' thing and just tell him how you feel.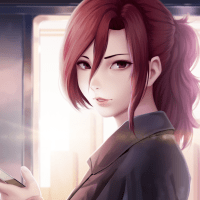 Hina stopped short, unsure what exactly she wanted to say. It was pointless to deny what she felt, as the redhead had already come to terms with it herself. She did like him. She did want to pursue something more with him. But feelings were a complicated business. Unreciprocated ones were even more complex.
Nemuri's eyebrows were raised expectantly, gesturing for her to spit out whatever it was she wanted to say. Hina finally shook her head slowly.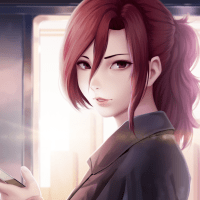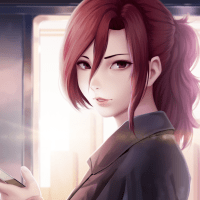 Hina
This is very new to me. And I don't want to end up ruining the good relationship we do have just because I dive headlong into something I'm not convinced he feels the same way about.
Midnight
You're just afraid of rejection, Hina.
Midnight
Everyone is. But one of you has to take the first step if you want anything out of it.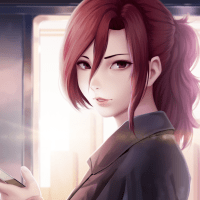 Hina
I know that, but the situation we're in makes it more difficult. I don't know how Aizawa would react to knowing how I feel about him, or if we'd even be able to speak to each other after that. And in a working environment, that's just not practical.
She shrugged sadly, having thought about all of this extensively when she was alone at home.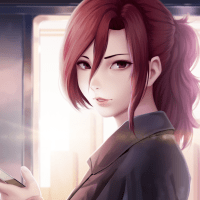 Hina
Maybe I'll do something about it eventually, but until I know exactly what he feels, I don't want to cause distance between us.
Midnight
You could always just read his mind and know for sure.
She suggested, but the serious glare that Hina sent her way stopped the thought. She of all people knew best just how little Hina tolerated people joking about the use of her quirk in a invasive or villainous way. It touched too close to home and reminded her that her quirk, indisputably, could be used in nefarious ways. The art teacher back tracked the conversation.
Nemuri sighed, crossing her arms.
Midnight
Alright, alright...Seriously, you need to learn to take a risk. How am I supposed to get more juicy gossip if no one ever takes a leap of faith?
Finally, she released her arms and smiled a little.
Midnight
I don't quite understand you, but ok. Just know I'm trying to get you to do something that I think would make you very happy.
Hina didn't say anything, but glanced at the clock pointedly.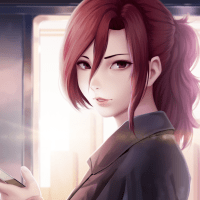 Hina
I need to finish my lesson plans. And this better be enough for you to quit bothering me about the night at the bar.
Nemuri gave a wink and a thumbs up, heading towards the doorway of her classroom.
Midnight
I'll let you get back to work then.
She gave Hina a twiddle of her fingers, and she stepped through the doorway. She closed it with a quiet snap behind her, but something further down the hallway caught her eye. A momentary glance of the ends of ribbons disappearing behind the corner.
Nemuri grinned, heading the opposite direction to go to her own classroom.
~~~~~~~~~~~~~~~~~~~~~~~~~~~~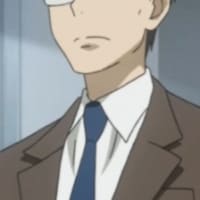 Manager
...it was all like this when I got here this morning.
The storage facility manager gestured helplessly to the destruction in the hallway behind him, shaking his head. He was obviously overwhelmed with the situation at hand, not having anticipated this development when he'd gotten into work this morning.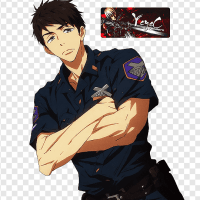 Officer
Relax, sir. Ryukyu is looking into it right now. We just need to get your statement for the record.
The detective reassured, glancing past the younger man at the interior of the storage facility.
For as far as the eye could see, the doors of the storage units were ripped apart and destroyed. Contents from the units were scattered about the hallway's floor. All four of the floors were in the exact same state, the contents of the containers scattered and strewn about without care. Policemen had tried to section off each unit's contents with crime scene tape, but the mess was making it difficult.
No alarms had gone off to indicate an intruder, and the security cameras were all destroyed beyond repair. It was confusing to say the least.
Ryukyu rounded the far corner of the facility and began making her way back towards the detective overseeing the case. Just behind her were two other policemen, documenting everything they saw along the way. The detective finished his interview with the terrified facility manager and turned to the pro hero when she approached.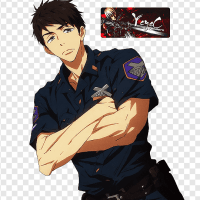 Officer
Were you able to find anything?
He asked, and she shook her head, obviously disappointed.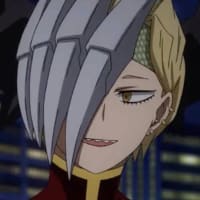 Ryukyu
No. There were no obvious signs of a quirk or perpetrator.
Her eyes narrowed in thought.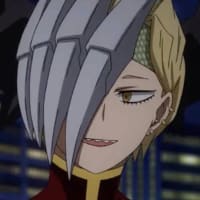 Ryukyu
This is the second facility to have been hit in the past three days, and we're still no closer to finding out who's responsible. It's maddening...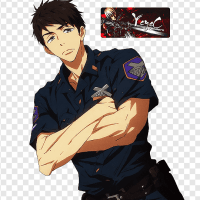 Officer
What's even more confusing is the motive, though simple theft makes the most sense, considering the location.
The detective mused aloud, writing that down in his notepad. However, Ryukyu focused back on him.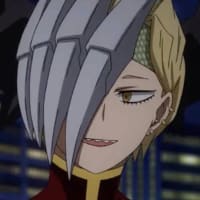 Ryukyu
I don't think that's the case, actually.
She gestured to the dozens upon dozens of damaged units.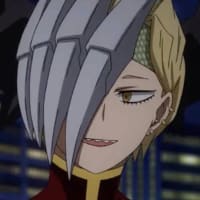 Ryukyu
I think it's clear that whoever did this was looking for something specific.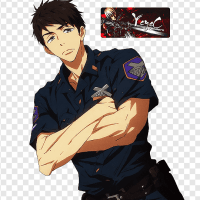 Officer
How can you be sure?
The dragon hero stepped closer to the nearest unit, gesturing for him to do the same. He followed close behind, and she entered inside the small storage area. Briefly looking around at the strewn-about contents, she pointed to what had been a box of jewelry. The box's hinges had been broken, and most of the valuables were scattered on the ground in the corner.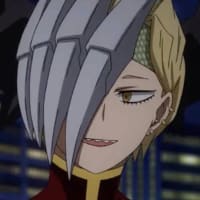 Ryukyu
If theft had been the main motive, then why leave expensive jewelry behind? Logically, this would have been the first unit to be searched, as it's the first one within sight of the only entrance.
She stepped back out of the unit and pointed down the hallway.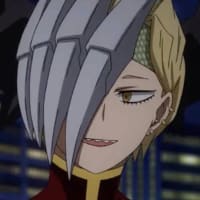 Ryukyu
Instead, the perpetrator decides to bypass the valuables and target every single other unit in the building. I saw the same thing in all of the others. Jewelry was ignored. Money wasn't taken. Even electronics and high-value antiques are left behind.
The detective was quiet, taking in all of the information she said, eventually agreeing that it didn't make much sense.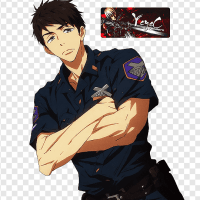 Officer
Then, if we take into account the first location's same MO, the criminal is searching for something they think is in a storage unit.
Ryukyu nodded.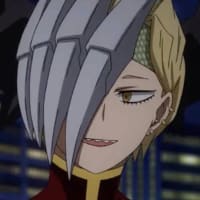 Ryukyu
I agree. If we could figure out what they were looking for, we could probably find out who is doing this.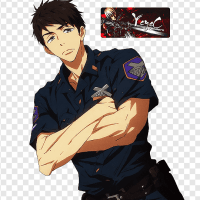 Officer
Well, whoever they are,
the detective sighed, bringing Ryukyu back over to the entrance and showing her the indents in the knob in the shape of fingers,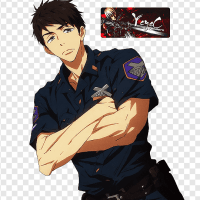 Officer
they're extremely strong.
She stared at the damage, noticing that the entire door was dented inwards, as if it had been the bearer of a particularly strong punch at it's middle.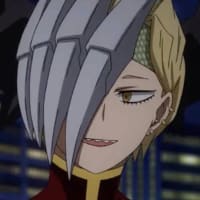 Ryukyu
We should run a list of wanted criminals with a strength quirk, and narrow it down. This sort of damage is unlike what the average person could do.
The detective nodded, watching as the hero left the building with a deep frown, wondering who on earth could have caused this and why.
~~~~~~~~~~~~~~~~~~~~~~
CHAPTER 17
Cradling her empty tea cup, Hina slid open the door to the teacher's lounge. It was late, once again, and she hadn't anticipated bumping into anyone at this later hour. Movement inside and the distinctly bright blonde hair of a familiar teacher caught her attention, and she stopped upon realizing who it was.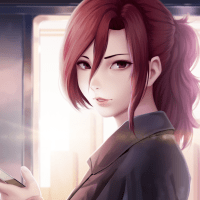 Hina
Oh, Toshinori. I didn't expect you to still be here this late.
The number one hero looked up at her from his spot on the couch, where he seemed to be poring over something on his laptop. The straw-haired man scratched the back of his head sheepishly.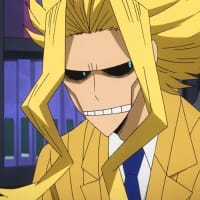 All Might
Yes, well...I had some paperwork to catch up on and figured I'd stay a little later to finish it.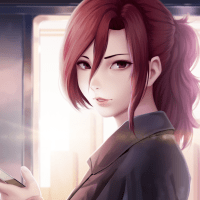 Hina
Mmm, I know the feeling.
She said with a small smile. She was no stranger to staying past class hours for paperwork.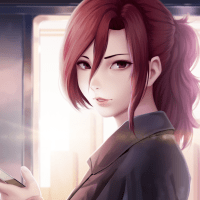 Hina
I'm sorry if I'm interrupting you...
He stopped her with an outstretched hand, beckoning her back inside when she took a tentative step back out of the doorway.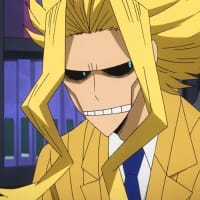 All Might
Nonsense, come inside and get your tea. I'm nearly finished anyway, and some company would be nice.
Hina smiled, and entered the room. The overhead light was turned off, the only source coming from the standing lamp beside the couch that Toshinori sat on. It gave the lounge a cozy and comfortable atmosphere, and shrouded his already gaunt face in more shadows than usual. She made her way over to the tea pot.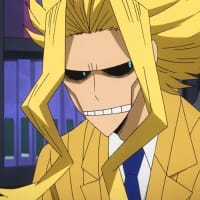 All Might
What are you doing here so late? I would have assumed you'd be home by now.
He asked curiously, typing a few things into his device while he chatted.
She gave a humorous huff of breath.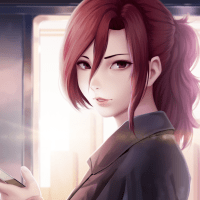 Hina
Grading and preparing for tomorrow's lesson. I'm actually here late most nights after classes get out. It's nothing unusual for me.
She said, setting the water to boil in the pot. The hot plate began to glow as it heated up.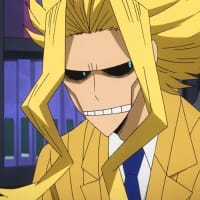 All Might
I didn't realize you put in so much time after hours.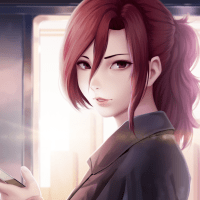 Hina
It's all part of the job. You get used to it. I think most of us work late at least once a week, depending on the curriculum.
He nodded slowly, thinking about what she'd said.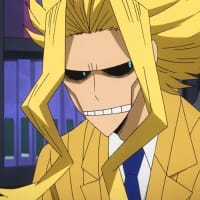 All Might
Sometimes I forget that I'm actually a teacher now, you know. Seeing you all work so professionally and so hard just shows me how much I have to learn about doing it correctly.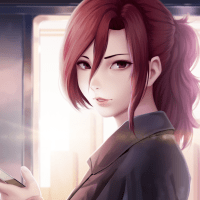 Hina
Don't feel too bad. It comes with time...My first year wasn't exactly a smooth process.
She admitted, thinking back on a few of her first major mistakes. She checked the water temperature to see if it was boiling.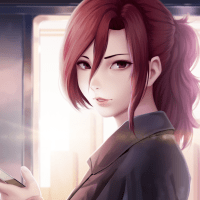 Hina
And I've heard it's hard to get out of that hero mentality once you've lived it for so long. Being the number one hero especially, I can't imagine what taking a step back from that feels like.
His face fell a little at the reminder that he was no longer in his prime, and she winced in regret.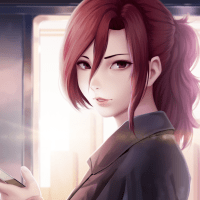 Hina
It must really hurt to have to restrain yourself, huh?
Toshinori sighed in dejection.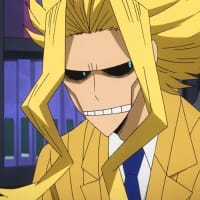 All Might
Yes...Now that I'm unable to keep my powered-up form for more than about 45 minutes, I can't go out and patrol in my free time like I used to. I managed to do as much as I could with my previous three hour limit, but now that I have the students to think about...
She watched him stare at his thin and skeletal hands, thinking deeply. The pressure he held over himself was immense, from what she could tell. Having to step back from something he so obviously dedicated himself to doing for years had to weigh on him. The thought of being forced to stop teaching was something that ached just thinking about. It hurt to see him look so pained.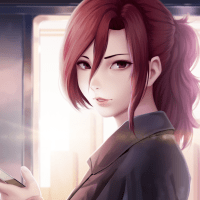 Hina
You've done so much for everyone already, Toshinori.
She said, smiling when he looked up at her.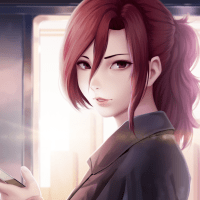 Hina
You can't be expected to carry the weight of the world on your shoulders by yourself. The next generation of heroes will come into their own soon enough, so even if you can't be out there all the time saving citizens from burning buildings, teaching those that will come after you is just as important. Use the time you have to make the most of their education is my advice.
Toshinori just chuckled.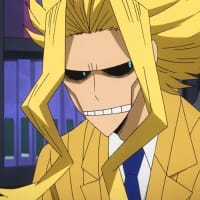 All Might
You're certainly passionate about teaching, aren't you?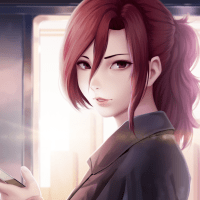 Hina
Getting to prepare the students for life ahead of them is my favorite thing in the world. I'm very blessed to have been given the opportunity to work here.
Toshinori nodded, quietly thinking about everything she'd said. Hina used the time to steep her tea bag and waited for the leaves to disperse their flavor. She held a hand in front of her mouth as she yawned.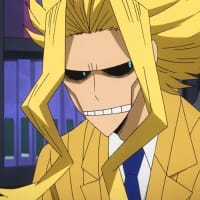 He asked, starting to type away again at his laptop. She nodded then shook her head to rid herself of the exhaustion creeping up on her.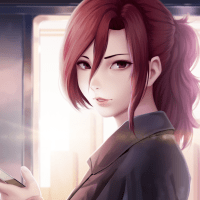 Hina
A little. With all of the training and grading I've been doing recently, there isn't much time to really get a nap in. I think I'll use this Saturday to catch up a bit.
She explained as she leaned against the counter to wait, and his interest piqued.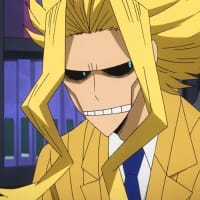 She nodded, figuring that Nemuri had been right in saying that the staff wouldn't think any less of her if she admitted to more training. They were all so considerate, after all.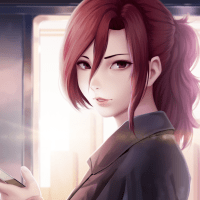 Hina
Aizawa has been kind enough to offer me training sessions a few times a week to help me get stronger. It's a great work out, and I've been able to develop my quirk further than I have in years.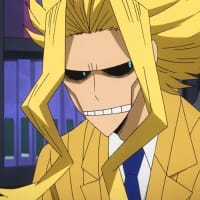 All Might
Really? I knew you had a mental ability, but I guess I've never asked about it in depth.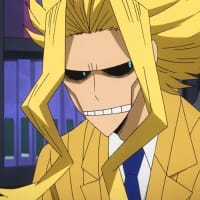 All Might
Is there anything else you can do besides read minds?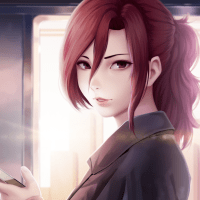 (Projected)
Well, I can project my thoughts to others, as you know.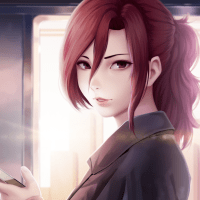 (Projected)
And just recently, I've developed the ability to projects images as well. I can basically alter what someone perceives, sort of like an illusionist quirk, but it's only in their head.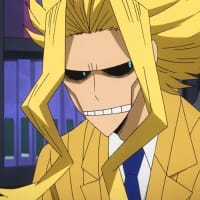 All Might
Could you show me?
He asked courteously but with genuine enthusiasm, and Hina grinned.
Taking a step away from the counter, she changed herself into his own muscled form, flexing her arms as he would normally do. She felt a little ridiculous standing there with her arms to either side, but to him it was as she wanted him to see her. Toshinori nearly choked, blood spurting from his mouth in surprise, eyes widened. The redhead laughed, before stating his infamous, "Plus Ultra!"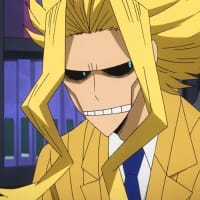 All Might
Ahaha! That's marvelous!
He laughed boisterously, inspecting the projection she displayed to him. His smile was mirthful and made him somehow look totally different from the usual sullen skeleton he appeared to be. His eyes were alight with curiosity. He stood from the couch and stepped closer to have a look.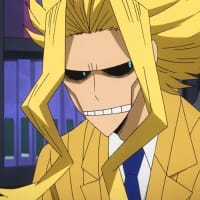 All Might
How long can you keep the illusion for?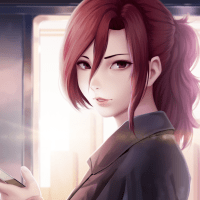 Hina
I haven't practiced with it enough to know for sure, but at least a few minutes.
She said in his voice, letting him look at her projection for a few more seconds before dropping both her arms and the facade. She stood there with a pleased smile, proud that he'd found it so fascinating.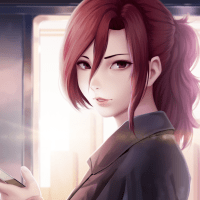 Hina
I'm hoping to put it into a combat scenario eventually.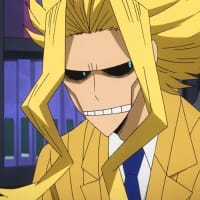 All Might
I can see how it could be extremely useful for all sorts of situations.
He remarked, going back over to his seat in front of the laptop.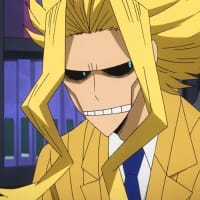 All Might
With an ability like that, I wonder how I'd fare in a match with you...
Hina blanched, terrified at simply the thought.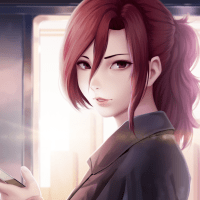 Hina
I think I wouldn't last ten seconds.
Toshinori laughed again, amused by her trepidation.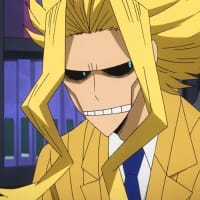 All Might
I'm all brawn when it comes down to it. With my condition as it is, I have a feeling you'd stand a decent chance. Don't sell yourself short.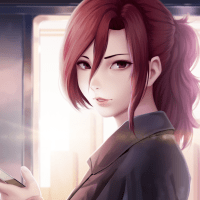 Hina
I should say the same to you.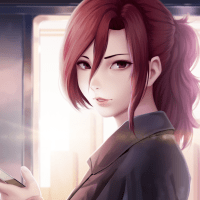 Hina
You may not be in your prime, but you're still the Symbol of Peace. That isn't something to be taken lightly.
He shook his head, still smiling. Their conversation had reminded her of something else.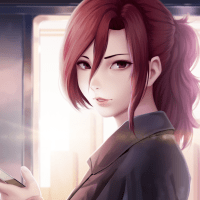 Hina
Oh yeah, I've been meaning to ask how you think your match with Bakugou and Midoriya will go in the practical exams.
She mentioned, grabbing her finished cup of tea and deciding to chat with him for a little while longer before heading back to her classroom.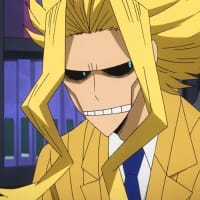 All Might
I'm not going to hold myself back for their sake, even if I do hope for them to pass.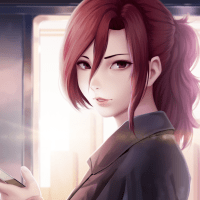 Hina
Well, of course. We can't simply give them an easy exam because we like our students. But are you sure it would be wise to go all out?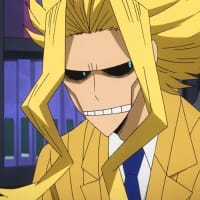 All Might
We'll also have the weights from the Support department giving us a handicap. I believe they intend to make mine much heavier than the other teachers...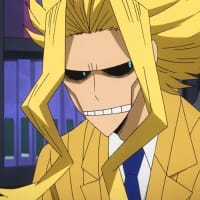 All Might
I'm used to using only small portions of my power anyway. There's shouldn't be any worry for their well-being.
Hina's eyes widened and she brought up a hand defensively.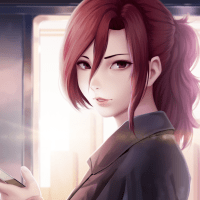 Hina
That wasn't what I meant! I know you won't do anything to harm them. I just didn't want you to overexert yourself and decrease your time limit any further...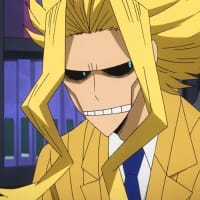 He said with a smile. Toshinori scratched at his face with a finger, his grin turning rueful.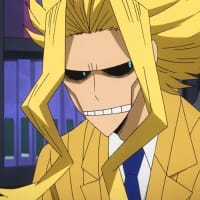 All Might
Besides, I don't think I'll have to work too hard to prevent them from passing anyway. Young Bakugou is very headstrong and doesn't work well with Young Midoriya in the slightest. Midoriya may allow himself to lose focus of the original objective if he feels he can change Bakugou's opinion in some way. It's more likely they'll just end up fighting each other.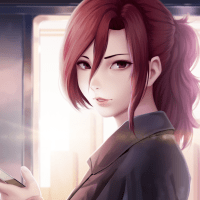 Hina
Aizawa said much the same thing in the meeting.
She sighed, shaking her head. She took large a sip of tea.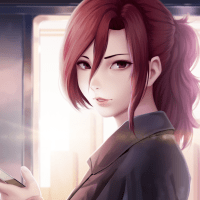 Hina
If either of them want to be heroes, they'll have to learn to play nice with others they don't necessarily get along with. Bakugou more than Midoriya, but he still has his problems to improve upon too.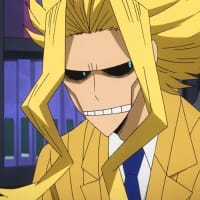 He agreed, looking back down at his laptop screen.
Hina glanced up at the clock, noticing the time.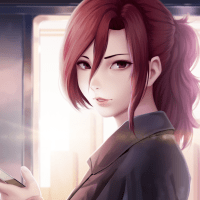 Hina
Ah, I probably should get going. I'll leave you to your work.
She said, rising from her seat on the couch.
Toshinori looked back up at her and smiled. He seemed a little less lonely from when she first entered the room. Perhaps a little less stressed too.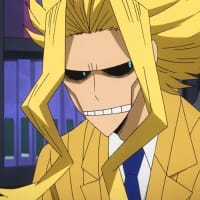 All Might
Take a rest when you have the chance. Burnout won't do your training or teaching any good.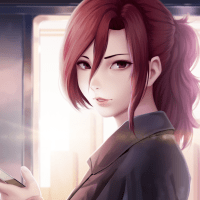 She said, smiling back at him as she slid open the teacher's lounge door.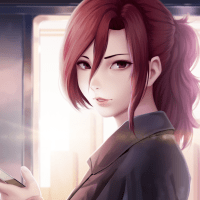 Hina
See you around, Toshinori.
He raised a hand in farewell, and she quietly shut the lounge doors behind her. Nursing her tea, she sipped at it as she shuffled back down the hallways to her classroom. Only the emergency lights were left on this late at night, basing the school in pale yellow patches of light.
She stared out at the city from the windows, enjoying the sight of the lights and neon on the busier strips. It was serene, and Hina took in the atmosphere while she could. She really didn't have anywhere to particularly be, but she hadn't wanted to take up too much of Toshinori's time while he was trying to work.
Finishing her tea, she rounded the corner for her classroom and approached the door. She slid it open and went to step inside but was surprised by someone else trying to do the same from inside.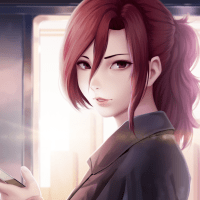 She cried out, her grip on her tea cup slipping as she jolted backwards. She saw Aizawa's eyes widen in surprise, not having expected her to be there, or not having anticipated her to drop her cup.
She waited for the shatter of ceramic on the floor, but it never came. Eyes glaring red, Aizawa's capture weapon lashed out just in time and wound itself around the handle of the cup, saving it from breaking into a dozen pieces. He lifted it to her face as his hair settled back into place, and she gently grabbed it from the ribbon's grip.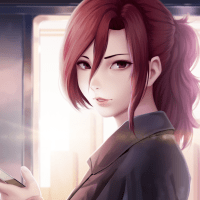 She muttered, still catching up to what just happened. It had all happened so fast.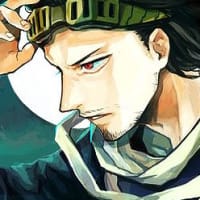 Aizawa
You should keep a better hold on your things.
He said with a tiny smile, stepping aside so she could enter the room. The capture weapon gathered itself around his neck again.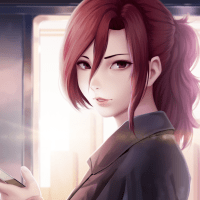 Hina
Well, I wasn't expecting anyone to be in here, you know. This is my classroom.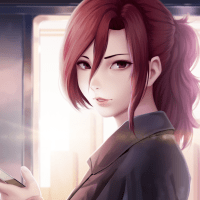 Hina
What are you doing in here anyway?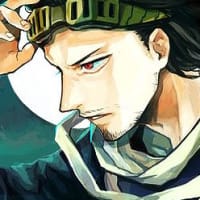 Aizawa
Waiting for you. I'd been leaving to try to find you when you came in.
He said simply, leaning against the chalkboard with crossed arms as she began gathering her stuff and tidying up her desk a little bit.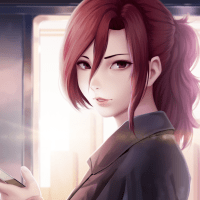 Hina
How thoughtful of you. Still intent on walking me home?
She glanced his way, but he only gave her his neutral expression and hummed. She finished zipping up her bag and slung it over her shoulder.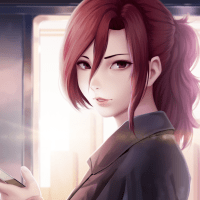 Hina
I'm actually surprised you aren't patrolling. Don't you normally go out on Thursdays?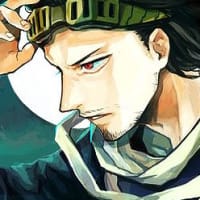 Aizawa
Normally yes, but I decided to take the night off for once.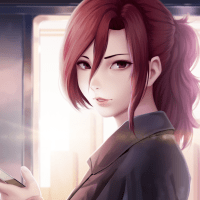 Hina smiled, walking beside him in the hallway towards the elevator.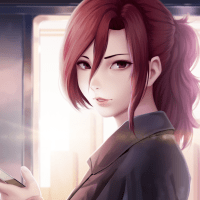 Hina
I'm glad you're taking my advice and taking a break. You of all people definitely need one.
Aizawa hummed again, but she didn't mind his apparent silence, content to just keep him company. He stuffed his hands in his pockets as they walked, and somewhere in the building the air conditioner kicked on.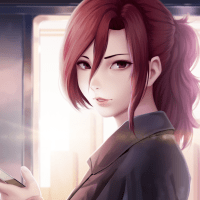 Hina
What do you plan to do in your free time tonight?
She asked, curious as to what sort of hobbies Aizawa kept. What did a man like him do for fun besides patrolling?
For a few steps he didn't answer, perhaps thinking about it.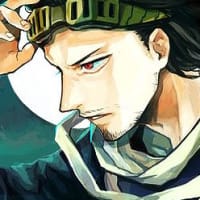 Aizawa
I'll tell you, if you answer something for me first.
They reached the elevator, and she pressed the button to summon the cabin. It lit up to indicate it was on its way. Hina frowned a little, turning to face him.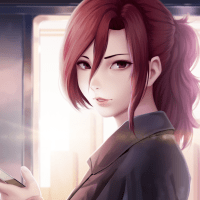 He gave her a strange look, as if searching her eyes for something. Before he'd even spoken, she felt a little vulnerable, like he could see straight into her. Ironic, considering she was the telepath here.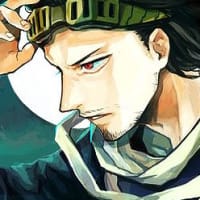 Aizawa
Do you see me as more than a friend, or am I misunderstanding how you feel?
He asked bluntly, head tilting a little as he watched her eyes widen just a fraction.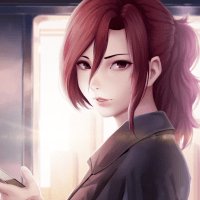 (Inner Thoughts)
Uhhhhh...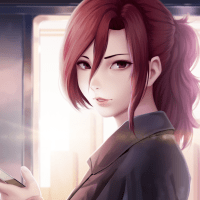 She started, blindsided by his question. The grip on her bag tightened. This wasn't at all what she'd been expecting him to ask. Her initial reaction was to panic, wondering if this was him ousting her as a creep and that he wanted nothing to do with her again.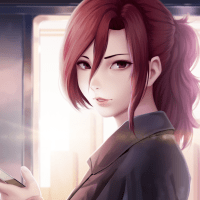 Hina
Why...are you asking?
Aizawa's expression remained tactfully neutral, giving away nothing in terms of his inner thoughts. Of course he'd be able to keep himself composed during something like this. She was too scared to reach out her quirk to see what he was actually thinking, as he'd see her eyes glow when it was activated.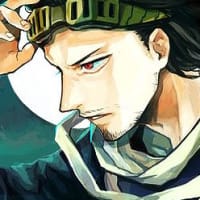 Aizawa
I overheard some of your conversation with Midnight yesterday. It wasn't intentional, but it's not like I can just forget what I heard.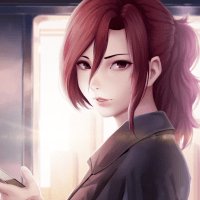 (Inner Thoughts)
Damn, he probably thinks I'm the absolute worst...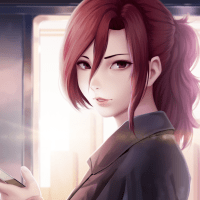 She looked down, feeling embarrassed that he'd discovered them talking about him in such a way. She knew she should have kept her mouth shut. But Midnight was a persistent snoop.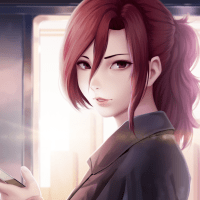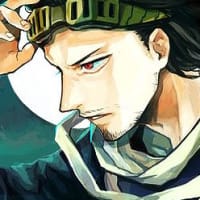 Aizawa
I wanted to hear it from you directly so there isn't any misconstrued information. Rumors can be wildly inaccurate from the truth, you know.
He said, not allowing her the opportunity to say sorry. He didn't want her apologizing for her feelings.
She looked at his eyes again which bore into hers. He waited for an answer, both curious and patient. The elevator dinged and the door beside them opened to allow passengers on, but neither turned to even acknowledge its arrival. The door stood open.
He'd given her an out, she realized. If she wanted him to forget the conversation had ever happened, she could claim that he'd misunderstood. He would believe whatever he told her, regardless of his suspicions. If she wanted to preserve the working relationship she had with him, she could just tell him that she didn't-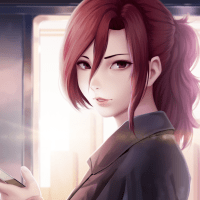 Hina
I do. Like you, I mean. As more than a friend.
She blurted out before she decided to just lie to him. Midnight's advice that one of them had to take that first step floated through her head. Somehow, she was able to say it without looking away from him.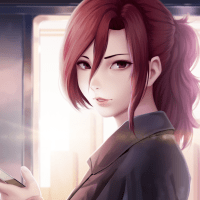 Hina
You didn't mishear me...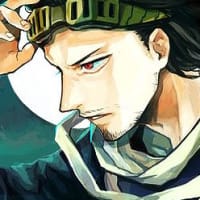 he said, holding out a hand to stop the elevator doors from closing entirely, and they opened back up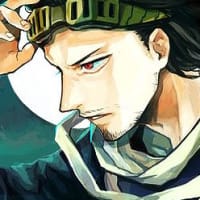 Aizawa
come to dinner with me.
Hina blinked, not giving herself time to even think.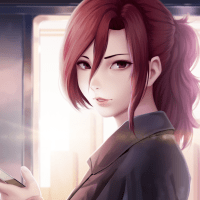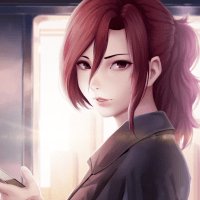 (Inner Thoughts)
It happened so fast! I'm I actually just imagining this in my head? Maybe he took my projections from the bar as interest...I mean, they technically were but...wow, this was not how I expected to spend my night.
Aizawa nodded, his tiny smile returning, then gestured for her to enter the elevator first.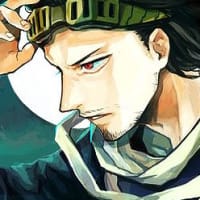 Aizawa
I know a little place where heroes aren't bothered. It's small, but the food is good.
~~~~~~~~~~~~~~~~~~~~~~~~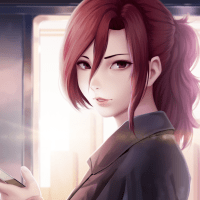 Hina
How did you find a place like this?
Hina asked Aizawa, looking around at the tiny restaurant they were seated in. It felt homey with the dim lighting and modest furnishings, just like the owner himself. He was an older gentleman that reminded her of her own father. He gave off that feeling of safety and protection, and had politely ushered them towards a table along the edge of the room.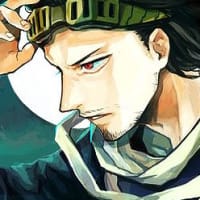 Aizawa
Hizashi brought me here once.
He said, leaning his head on his hand, eyes tracking the decor himself.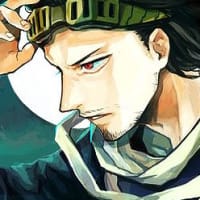 Aizawa
He comes here when he doesn't want to be approached by fans.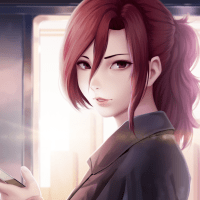 Hina
But it's open to the public, right? It's not just for heroes?
She asked, seeing other normal civilians seated in the other seats. They were quiet and barely looked their way at all.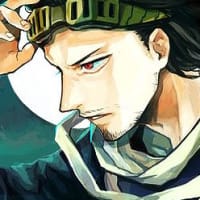 Aizawa
Yes, but the owner makes it a point to kick out anyone who tries to approach a hero while they're here. He wants us to feel like we can relax without being recognized or bothered.
None of the other patrons seemed concerned that they were both still in hero costume, having gone straight from work to the restaurant. Hina didn't have a problem fielding off fans in the first place, but she knew that there were those fan groups that looked out for obscure heroes to mob whenever they had the chance, simply for the fact that they were considered 'rare.' It was a strange culture.
Eraserhead was one such hero, and she knew for a fact that he had a rabid fanbase of young females that were constantly on the lookout for him in the later hours. She couldn't be sure if he was aware of it or not.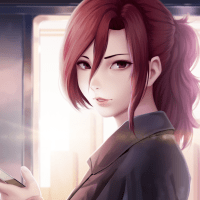 Hina
That's very considerate of him.
Hina said finally, turning her attention back to her date of the evening. For a second, she couldn't think of anything to ask, but her curiosity bubbled one to the surface.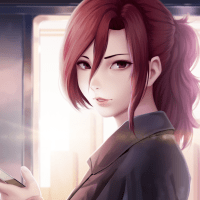 Hina
So, the exams are in a few days. How do you think the students will fair? Honest opinion.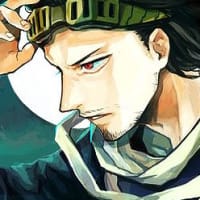 Aizawa
I talked about it at the meeting. Weren't you paying attention?
His hair must have been bothering him, because he swiped a hand along the top to disperse his bangs, and she had a hard time looking away from it. It took her longer than she'd like to answer because of the distraction.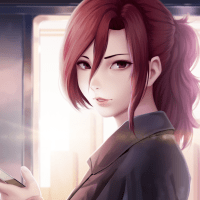 Hina
Honestly? I zoned out after a few minutes...
His eyes narrowed, and she smiled at the expression, finding him cute. He gave a tiny sigh, but explained anyway.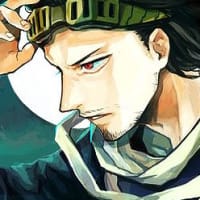 Aizawa
Even with a handicap in place for the teachers, it's been set up to put the students at a disadvantage. Their teams aren't ideal for their quirk types, and in some cases they were paired specifically because they wouldn't mesh well.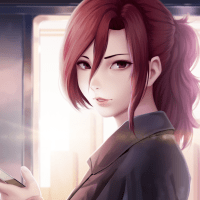 Hina
Like Midoriya and Bakugou?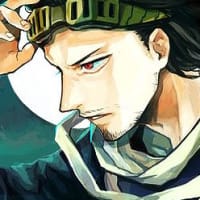 Aizawa
At least you paid attention for that long, but yes.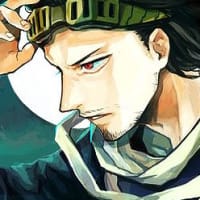 Aizawa
Not only are they trying to pass their exams, they're also meant to learn something from the experience. I think most will end up passing, though.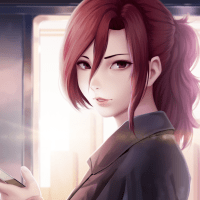 Hina
You're against Todoroki and Momo, aren't you?
He nodded.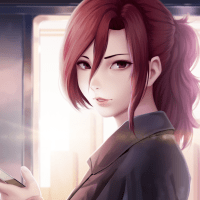 Hina
What made you pair them together?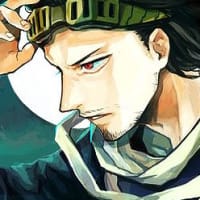 Aizawa
Todoroki is very confident in his ability to be a leader, but he doesn't quite know what it means to lead yet.
Hina frowned, head tilting to the side.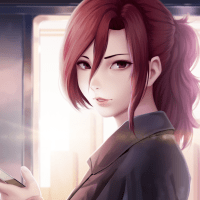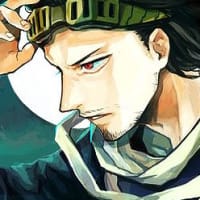 Aizawa
In the cavalry battle, he instructed the others to do as he planned, which did ultimately lead to a victory but left little room for the others to voice their own opinions. He didn't allow for the others to contribute much to the plan or think for themselves, probably assuming that he would know best in the first place.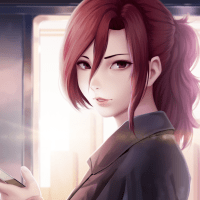 Hina
I hadn't even noticed, but you're right. Hmm...sounds very much like his father.
She stated blandly, recalling the last time she'd encountered the number two hero. Needless to say, it wasn't a positive experience.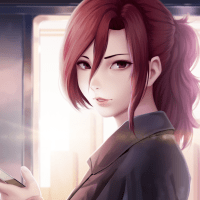 Hina
So, why team him with Momo?
Their conversation was interrupted by a waitress bringing them their orders. They both thanked her and declined needing anything else. Aizawa turned back to her, breaking his chopsticks apart.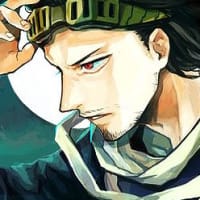 Aizawa
She seems to be under the impression that her instincts are overshadowed by the abilities of her classmates. She's lost her confidence after the sports festival when Fumikage defeated her.
He raised a brow, looking at her pointedly.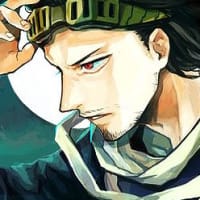 Aizawa
Not unlike someone else I know. With any luck, both problems will resolve themselves at the same time.
Hina looked down at her food sheepishly, grabbing her own utensils to begin eating.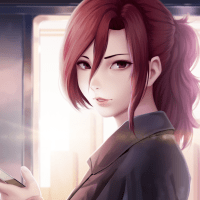 Hina
It's a work in progress. You've actually done a lot to help. If I can learn to implement my new ability in actual combat with our training sessions, then maybe I'll feel a bit more helpful as a hero.
He pinned her with a stare, holding a sushi roll between his chopsticks.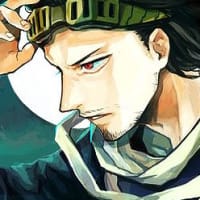 Aizawa
That's why I'm training you. The sooner you figure out that you aren't useless, the better. Your quirk and your athletic ability give you a great amount of potential. I don't understand how you still think you're beneath the others.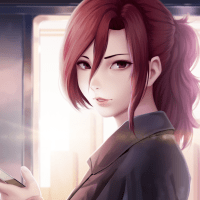 Hina
When your colleagues are All Might and Eraserhead, to name a few, it isn't that hard to fathom.
Hina smiled, taking a bite of her food. His kind words stirred something in the pit of her stomach, and she had to resist the urge to squirm in place.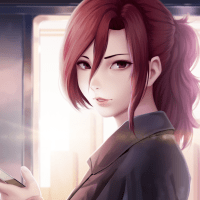 Hina
Why are you so interested in helping me train? I'm very glad that you are, don't get me wrong, but I don't quite believe your reasoning.
Aizawa looked at her, swallowing the sushi he'd finished chewing.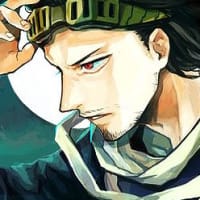 Aizawa
I want to be certain that you can handle yourself with your brother on the loose. You say you're worried about being unprepared, and I can do something to help. It settles my peace of mind. And I know the feeling of not being confident with your quirk.
Hina stopped her chopsticks halfway to her mouth, looking back up at him incredulously.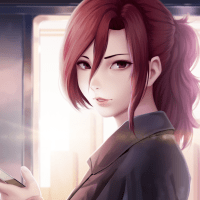 His brow furrowed.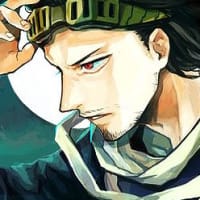 Aizawa
Yes, what's with that face?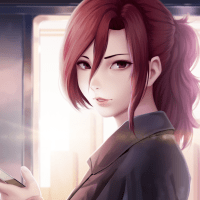 Hina
I don't know, it's just...you're such a self-assured person. I never would have thought you had confidence issues. Just doesn't sound like you at all. Part of me thinks you're pulling my leg here.
She admitted, then took a bite out of her meal.
He quirked a brow.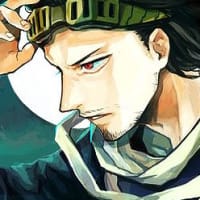 Aizawa
I'm not. I've just changed a lot since then. High school me had a hard time believing I could be a hero with my quirk.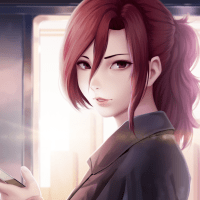 Hina
But it's so versatile! You can do so much with it, and combined with your capture weapon, you're a very strong combatant.
She said, still in disbelief to learn this about him. She was learning more about him in fifteen minutes than the past three years of their time working together.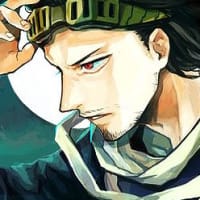 Aizawa
I know that now. But it took me six years of training to master my capture weapon. I wasn't combat suited back then, which my classmates were quick to point out.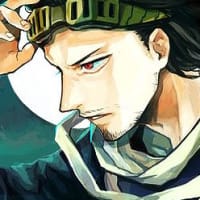 Aizawa
Everyone else had something that could increase their fighting capacity in my year, and compared to that, I didn't see how I could match their prowess.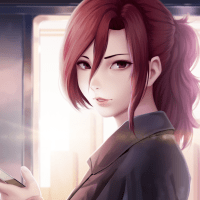 Hina
But, you made it work.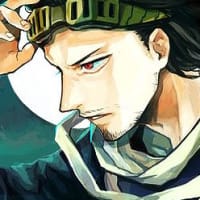 Aizawa
That's my point. I trained myself so I could work around my weaknesses, and I became confident in my quirk. There's no reason you can't do the same.
His gaze grew a bit softer, and he held her stare.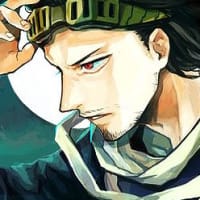 Aizawa
I don't want you to be the way I was back then. It's not productive and only holds you back.
Hina smiled, appreciative of his intentions. She'd always thought he was attractive, but his willingness to help her so much was just emphasizing his appeal.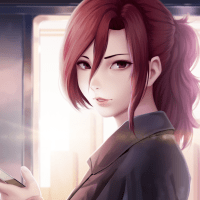 Hina
Thanks for looking out for me.
There was a small pause in the conversation, and Aizawa narrowed his eyes, uncertain if she would answer his next question.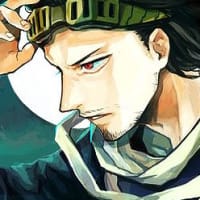 Aizawa
It was your brother than made you insecure, wasn't it?
The redhead nodded, eyes falling on to her plate. She supposed it wasn't that hard to figure out, and she figured he'd ask her more about her brother eventually.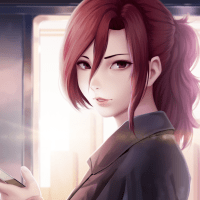 Hina
After he turned villain, I guess I just lost the perception that our quirk could be used for good. Being on the receiving end of his attacks isn't something I ever want to experience again.
She shivered, recalling the way her mind had been picked apart and invaded.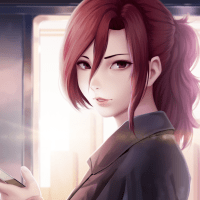 Hina
Daichi wasn't as strong as he is now, so there wasn't any lasting damage like the others experienced.
She said, referring to the three comatose patients in the hospital.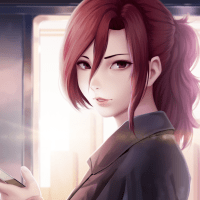 Hina
But it gave me a shock, and I realized that that was my power too. That I could be doing the same thing to others without realizing it, and it scared me.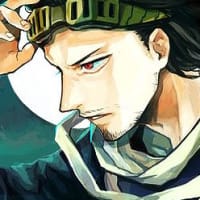 Aizawa
It's not like you were using it to pick apart a civilian's mind. I know you weren't going out with the intent to violate people.
Aizawa reasoned, but she only shrugged.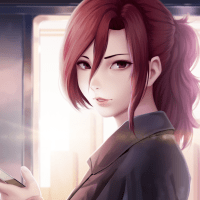 Hina
It didn't matter to me. I felt like my ability was no worse than a villain's, poking and prodding around in someone's head. Laying bare their inner thoughts. I felt like an intruder every time I used it to defeat a villain. For a while afterwards, using it made me feel dirty and sick. It was around that time I started fading away from the public. I stopped doing patrols.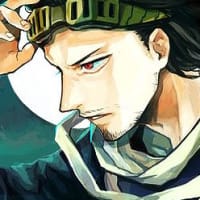 Aizawa
That's why you never trained your quirk to develop more abilities? You were afraid of doing something like he did.
He guessed, and she nodded.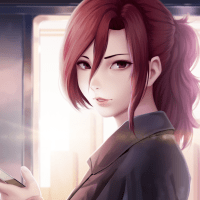 Hina
I didn't want to be anything like Daichi, no matter how unintentional it might have been.
They'd both finished with most of their food. Aizawa leaned his elbow on the table and propped up his head.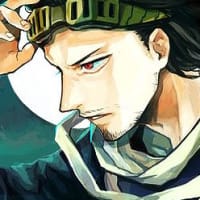 Aizawa
So, why'd you take the teaching position at UA if you were so afraid of hurting someone?
Hina crossed her arms and put them on the table, leaning forward a bit.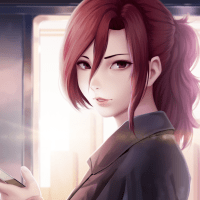 Hina
It had been a year or two after Daichi was arrested, and I wanted to do something good for my family name. I didn't want it to only be associated with a villain.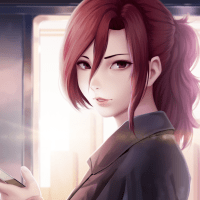 Hina
When Nezu came asking for me to teach the Life Skills course, I thought about it and felt like it was a good way to start putting forth something positive to my name. I wanted to be proud to be a Hitagawa again.
He nodded, listening and watching her intently. There was something that he'd always wondered about.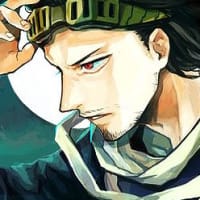 Aizawa
How did you end up capturing your brother anyway? You've never gone into detail.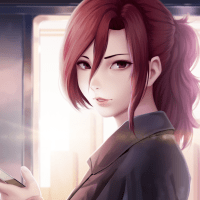 Hina
It's nothing to boast about. I can't even really claim that I put him away...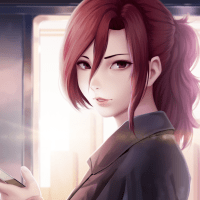 Hina
I just got lucky. Mr. Brave showed up while we were fighting and kept him occupied so I could restrain Daichi with quirk-suppression handcuffs.
Hina sighed sadly.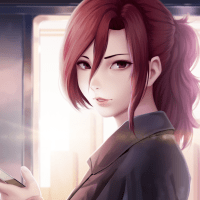 Hina
It was how I knew what had caused their injuries, back at the hospital. Seeing Mr. Brave as one of the victims, I knew Daichi probably came around looking for some payback at the very least, for helping me arrest him.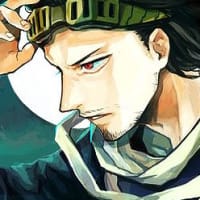 Aizawa
Mic said you didn't know why he turned into a villain.
The erasure hero mentioned, trying to get the full picture. The more information he had about what had happened, the better he would feel preparing her to face him eventually. Her expression turned desperate.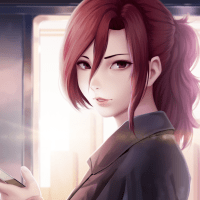 Hina
I don't. Nothing pointed towards it. I have good memories with him as a child, and he didn't cause trouble any more than a regular kid would. He talked about being a hero when he grew up all the time to our parents. But when they died, it was like a switch just flipped. I can't explain it...I still wonder about what happened, or if there was anything I could have done to prevent it.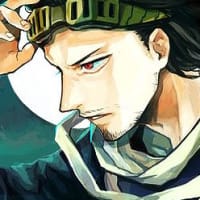 Aizawa
There's no use thinking about that.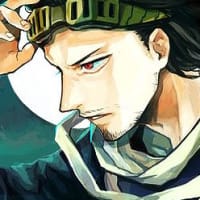 Aizawa
It's in the past, and it sounds highly unlikely that you were the cause.
Hina grew quiet, finally looking back up at him and smiled.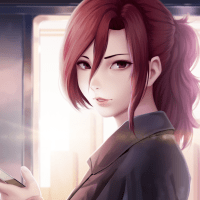 Hina
You're very kind, Aizawa.
He said nothing, but met her gaze for a few moments with his neutral expression. She couldn't quite tell what he was thinking. Just as she could have sworn she saw his eyes dart down to her lips, the waitress approached their table and broke the moment.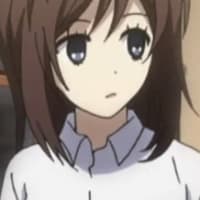 Waitress
Is there anything else I can get for you?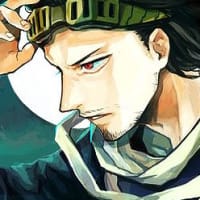 ~~~~~~~~~~~~~~~~~~~~~~~~~~
The air was warm, and their walk home was comfortable. Hina wasn't sure how appreciative he'd be with her linking her arm in his since they were in public-she didn't peg him as the PDA type of person anyway-so she just walked beside him, holding onto her bag with a smile. The night owls were out and about, and they crossed paths with several other couples enjoying a night in town.
Passing the main streets of the city, their path took them closer to the residential side of town, where there were many fewer people walking about. It gave them a bit of privacy.
They neared her apartments and she chuckled to herself.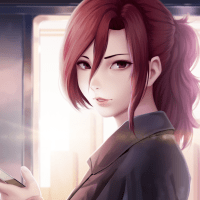 Hina
So, do you take all of your dates to that place? It's quite cozy.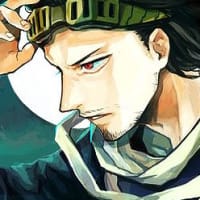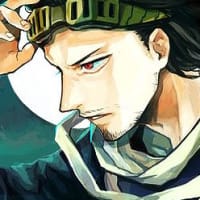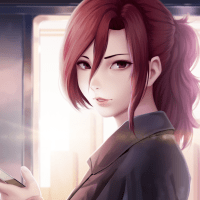 She teased, briefly brushing her fingers under the scruff of his chin.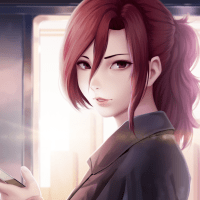 Hina
not even occasionally? With a face like that I can't see how you wouldn't get asked out.
His head shook, looking annoyed and all but ignoring her compliment. Maybe he just didn't know how to respond.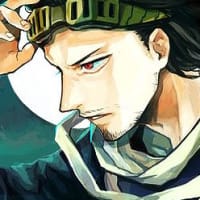 Aizawa
It's troublesome, but it happens.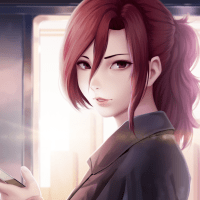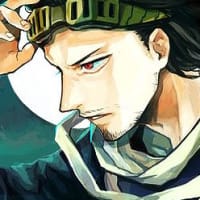 Aizawa
They get turned down. I don't have the time or patience for what they normally look for anyway.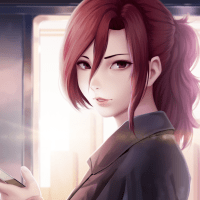 His stare was hard again.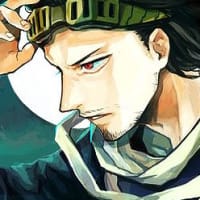 Aizawa
A hero to attach themselves to just for the ability to say they're dating one.
Her apartment building came into view, and she smiled, hoping for a better note to end the night on.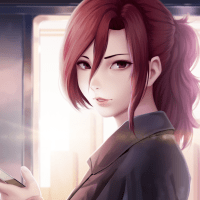 Hina
Well then, I must be very lucky to be asked to dinner by the Eraserhead, crusher of women's hopes.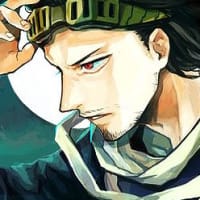 He grumped, exhaling a long-suffering sigh.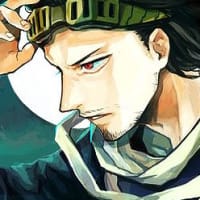 Aizawa
It's a wonder you still know my actual name.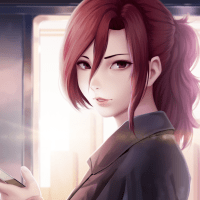 Hina
You secretly like it.
She accused, and he only narrowed his eyes, saying nothing. Her smug smile widened.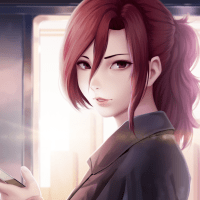 Hina
I'm taking that as a yes. For someone with no time, you sure do spend a lot of it with me. If you actually hated it, you would've ditched me ages ago.
They stopped near the entrance to the building and he looked down at her from his taller height, bringing them closer than she ever remembered being. His eyes were still tired, but there was something soft behind them that she couldn't quite interpret.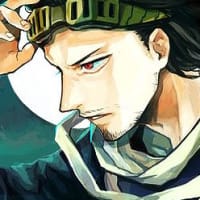 Aizawa
You're worth making time for.
The sincerity of his statement was what made her speechless. She doubted anyone had ever outright told her something so endearing. That fuzzy feeling returned to her stomach. Glancing down at his lips, she decided to listen to what the little voice was telling her and do something impulsive, and lifted herself up on her toes to close the distance between them.
The kiss was soft and small, and she pulled away after only a moment. There was a brief flicker of concern, wondering if he'd be upset by what had just happened, but that softness in his eyes hadn't disappeared, and his eyes were intent on her own lips for a moment before flicking back up to her eyes.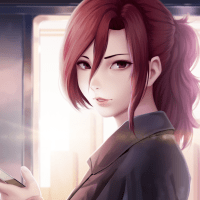 Hina
You certainly know what to say to a girl, Aizawa.
Covering up her blush, she smiled and tilted her head.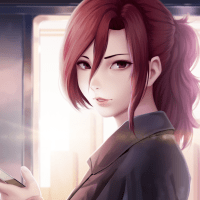 Hina
I hope that...we can do this again?
He hummed his agreement, letting her step away towards the door to the building.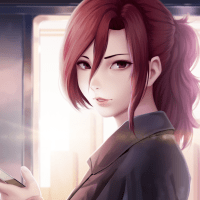 Hina
Thank you for dinner. I'll see you in the morning.
She said, giving a small wave before disappearing from sight.
Inside, now that he couldn't see her, she placed her hands on her cheeks and broke into a wide smile, struggling to process everything that had just happened. Trying her best to keep her excitement in check, she wandered to her apartment and flung herself into her bed, relishing this feeling that something good was brewing from this.
~~~~~~~~~~~~~~~~~~~~~~~
CHAPTER 18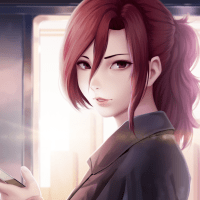 Hina
Alright, class. Take yours seats, please.
Hina called out, walking out from behind her desk. As the bell rang free, the last few students rushed to take their spots in the room.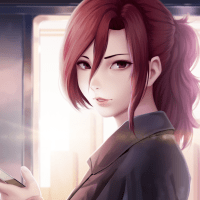 Hina
Hina called out, walking out from behind her desk. As the bell rang free, the last few students rushed to take their spots in the room.
Hina said, sitting on the edge of her desk to face the students of Class 1-A, ankles crossed. Leaning back comfortably, she watched them look at her curiously.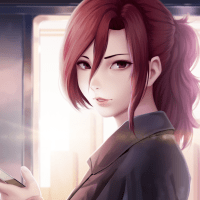 Hina
Truthfully, there is no lesson plan for today.
Her statement caught them off guard, and they paused.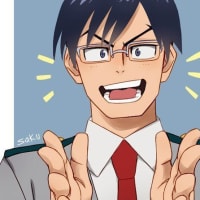 Iida
We don't have a lesson?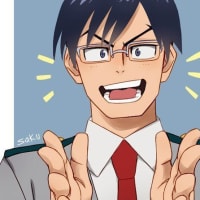 Iida
Then what will we be learning, Hitagawa Sensei?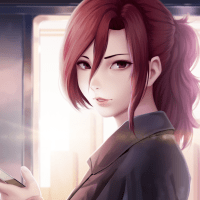 Hina
I thought I'd let you guys decide that. I know your final exams are tomorrow, and you've been working very hard on all of your studies and training. We've covered all of the information on the test, so I'll leave it up to you. You can get some extra studying in and I can answer any questions you may have. This is an open forum.
Her hands spread apart, indicating the classroom around them, and the students seemed to like the idea of having the control of the classroom. She clasped her hands back together and tilted her head.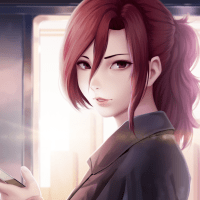 Hina
So, any burning questions?
Fumikage raised his hand.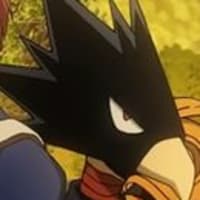 Fumikage
Is it true then, that the final exam will be fighting the giant robots from the entrance exam?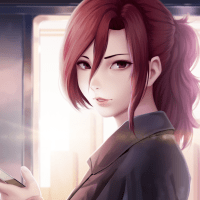 She said simply, keeping her face expressly neutral. She accompanied it with a shrug.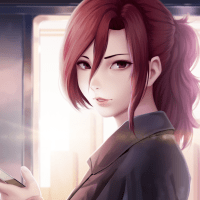 Hina
I'm afraid I am not proctoring the final exam and don't know too much.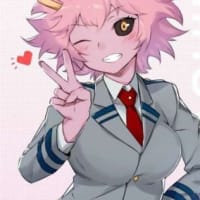 Mina
All of the upperclassmen say they faced the robots.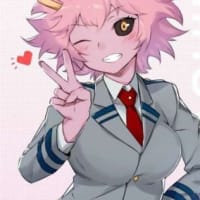 Mina
I don't know if I'll be able to defeat one by myself...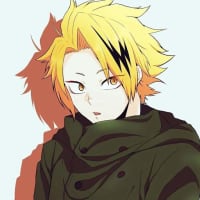 Denki
I hope there's not more than one, or I'll just fry out and be useless.
Denki added, and Mina smiled behind her hand, laughing at his predicament. He turned to her with an insulted expression.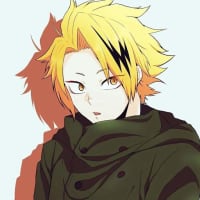 Denki
Hey, it's not funny!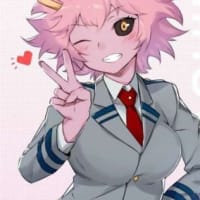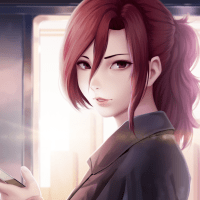 Hina
I'm sure you'll all find a way to pass whatever you might face.
Hina encouraged cryptically, then pointed to a bored Jirou who had raised her hand.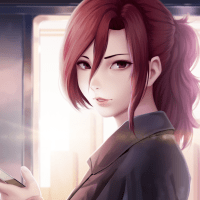 Jiro
How many questions will be on the test tomorrow?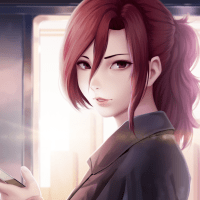 Hina
100. It will be structured very similar to the benchmark test we took on the first day of class.
She said, and the students looked a little dejected.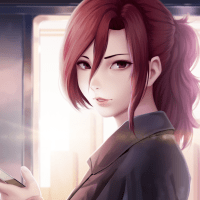 Hina
Well, I can't make it easy for you, can I?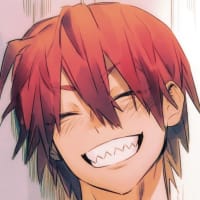 Kirishima muttered, and she smiled.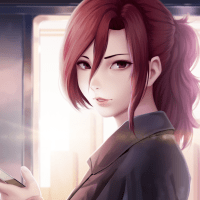 Hina
How would making an easy test help you become heroes? I imagine I'd only be hindering your growth if I simply allowed you all to pass without some difficulty. There's no gratification of reward without a challenge.
They all nodded, understanding the logic behind it, but still not looking forward to the exam itself. She flashed out her quirk and the one sentiment they all seemed to agree on was that she was sounding more and more like Aizawa Sensei through the year. It made her smile with a strange mix of amusement and pride.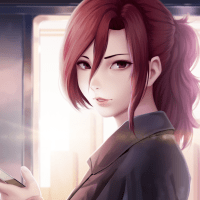 Hina
Any questions on heroes in general?
She went on, making herself a bit more comfortable on the table. For several seconds, the students were quiet, perhaps thinking about what they wanted to ask.
Sero raised his hand.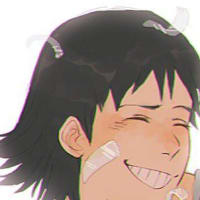 Sero
Heroes sometimes get side jobs, right?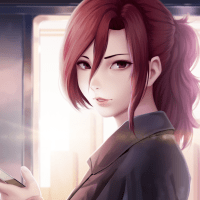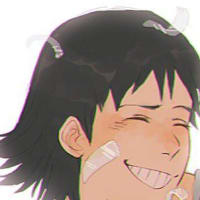 Sero
How do you get one? Is there a certain place heroes can go to apply?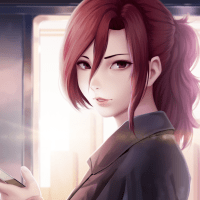 Hina
Not exactly. They're no different than one a civilian would take on, so you would apply to whatever company you were hoping to work for and go through the usual interview process. Heroes don't have an agency they go to in order to get a job on the side. It grounds them in a sense that they are just like everyone else. Well, I like to think so, at least.
She added with a shrug.
Hina nodded towards Aoyama.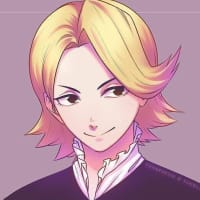 Aoyama
Did you ever have a side job, Hitagawa Sensei?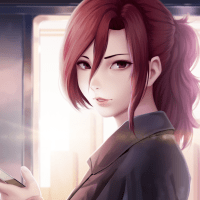 Hina
I did, yes. Though it eventually turned into my full time job. I taught English in a primary school for a few years.
She said, flippantly gesturing with her hand.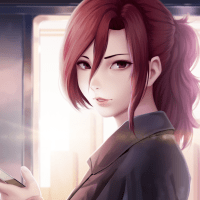 Hina
Had I not worked there, I doubt I would have been asked to teach here at UA.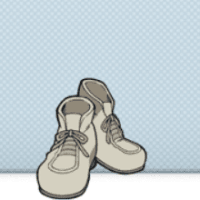 Hagakure
Kyaa, that's so cute!
Hagakure called out, waving her uniform sleeves in the air excitedly.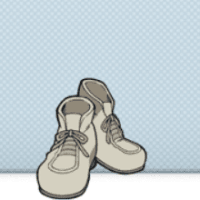 Hagakure
Did you like teaching English?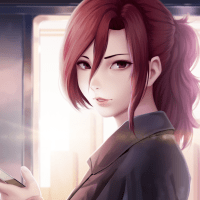 Hina
"Yes, it was very fun.
Hina smiled, recalling her time teaching the little ones. They were still several years away from being of age to go into high school, but she had wondered on a few occasions if she'd see them in her classroom one day again.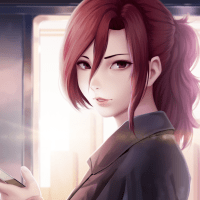 Hina
I like to think I made some sort of impact on their education before I left.
Hina went to call on another student, but Midoriya shook his head.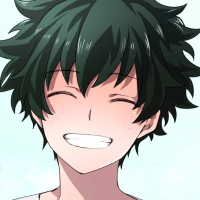 Midoriya
Wait...you make it sound like you stopped being a pro hero, Sensei.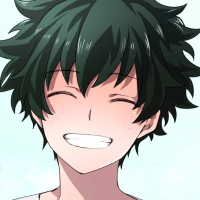 Midoriya
You said it turned into your full time job. What did you mean by that?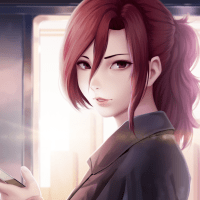 Hina
Yes, well...after awhile, I decided to somewhat retire from the pro hero scene and teach exclusively.
She tried explaining after a second of pause. Unfortunately, that wasn't enough to satisfy the curious young student.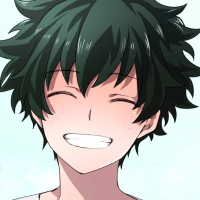 Midoriya
But, why? You were a pro! How can you walk away from something like that? You wanted to save citiziens, didn't you?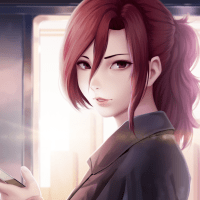 Hina defended quickly, holding up her hands to placate the passionate young man. Midoriya's expression was edging on something close to confusion and some sort of betrayal. The young boy was so impressionable and still viewed heroes as these infallible symbols of justice and everything that was right. Hearing that his teacher essentially quit being what he idolized was absurd to him.
Now that the subject was out in the open, among the class, the others were also looking at her curiously. After all, it wasn't at all common that heroes voluntarily retired from their job as a hero. She supposed her wording had garnered more confusion than anything. Serves her right for not being specific in order to avoid the topic of her brother. Thankfully, none of them had yet made the connection between their teacher and the prison escapee still at large.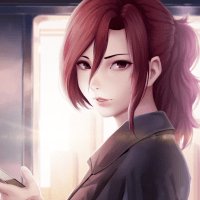 (Inner Thoughts)
Damn Midoriya and his endless questions. How am I supposed to go from here?
Hina sighed, shaking her head.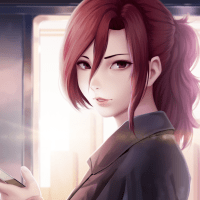 Hina
I retired because of a mix of reasons, too many to name. Predominantly, I realized how much teaching meant to me. There was this spark of fulfillment I couldn't find anywhere else, and truthfully...I think I was looking for a reason to step away from the limelight of being a pro.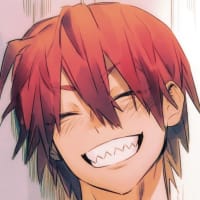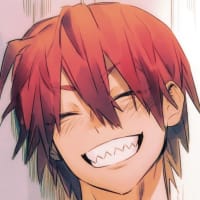 Kirishima
But you know so much about being a hero, Sensei. You make it sound so cool.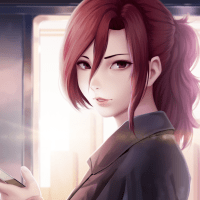 Hina
Some of the lessons I teach you I learned from experience, you know. Things you shouldn't do. Ways to present yourself. There were many lessons I hadn't realized about being a pro before jumping in, and I payed the price for it. I'm hoping to pass on what I learned so you don't experience some of what I did.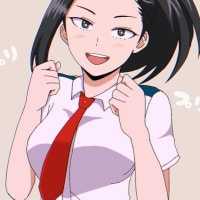 Yaoyorozu
What sort of things? If you don't mind saying...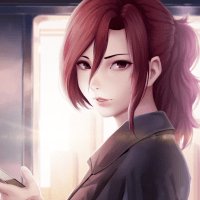 (Inner Thoughts)
Shame. Public humiliation. Widespread suspicion.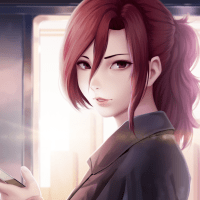 Hina
Insecurity, the fear of making mistakes, and the like. Even the downsides to dating another hero.
She opted to say, pushing her stray thoughts into the back of her mind.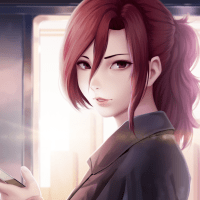 Hina
We try our best as teachers to prepare you for what you'll face once you become an independent hero, but of course, we can't cover everything. I found that out the hard way. I was unprepared, and ultimately, not cut out for being a pro full time.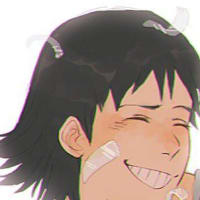 Sero
No way, Sensei, your quirk is really unique!
Sero called out, making fists with his hands in excitement.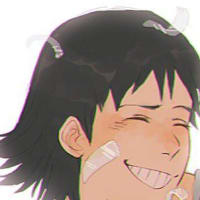 Sero
I bet you would've made a great pro if you had stuck with it. Maybe one of the top ten.
A few of the others agreed with his sentiment, talking over each other to put in their two cents. Bakugou simply sat with his usual scowl, opting not to be part of the conversation. The redhead smiled, eyes taking in all her students with fondness. She couldn't ask for better pupils. After a moment, she lifted her arms to quiet the room down.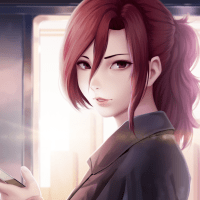 Hina
Thank you, all...but enough about me. We still want to teach you something tangible from this discussion.
She waved off the topic, happy to be getting on to something else. The less they talked about the avenue that involved Daichi, the better. Looking around the room, she pointed to the brunette gravity girl in the back who was chewing her lip thoughtfully.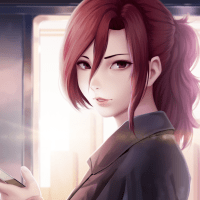 Hina
Uraraka, you look like you want to ask something.
Uraraka glanced up in surprise when she heard Hina mention her name. Perhaps she was putting her on the spot, but if it meant the students would stop looking at her, she didn't much care. It took a moment before the red-faced girl could bring herself to actually ask her question.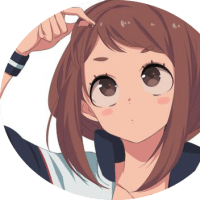 Uraraka
Umm...I was wondering, how does dating work...when you're a hero?
Her pointer fingers were pushed together nervously, and she stared down at her desk.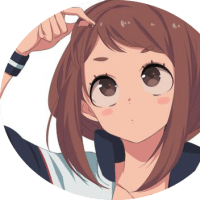 Uraraka
I've heard...it's difficult.
Hina's head tilted as she thought, hand on her chin.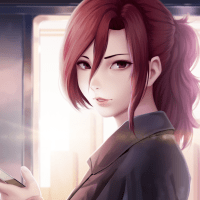 Hina
I suppose it can be. Not really any more so than a regular relationship but...Hmm, I guess this was something we could have gone over during the required 3-day sex ed program. Let me explain briefly.
She saw their uncomfortable looks and forged on.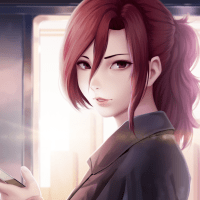 Hina
There is no restriction on dating between heroes or civilians if that's what you were asking towards. We're lucky not to be part of a society that requires complimentary quirk matching, as some smaller countries do. You are welcome to form a relationship with whomever you decide, regardless of their quirk or lack thereof. Each relationship type has it's own unique challenges you might face, however.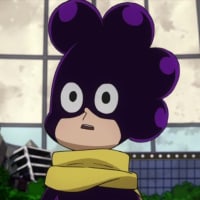 Mineta
Like love affairs and scandals?
Mineta asked, interest piquing with the new topic.
Hina shrugged.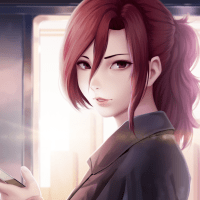 Hina
Sometimes. For example, let's say as a hero, you enter a relationship with a civilian. They should expect that you have responsibilities that take you out of the home for long hours or extended days, depending on the mission or patrol. You could even be called away to a different part of the country. They may have to learn that your priority may not always be those you come home to, since you have promised your time and attention to protecting citizens as your full time job.
Hina could see them nodding along in understanding now.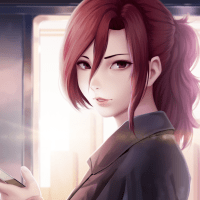 Hina
It may also put your partner in more danger. Villains have been known to use hostages a hero is close with to protect themselves or stave off arrest. It's not so common nowadays, but it does still happen. And at times the police will require you to keep certain classified information to yourself, no matter how much your significant other might want you to tell them about your work or to vent.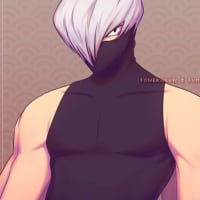 Shoji
What about dating other heroes?
Shoji asked, eyes curious behind his mask. That question coming from him was a bit surprising. He didn't usually discuss things like that and kept quiet during discussions.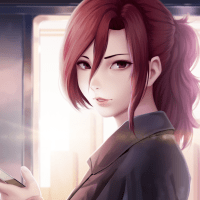 Hina
Again, there are no restrictions. But if you thought that heroes and civilians don't have a lot of time to spend together, then heroes dating other heroes have even less of it.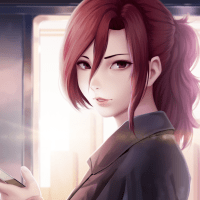 Hina
Unless you patrol together or work for the same agency, chances are you may not see much of your partner during the day. It can be a tricky thing to work around.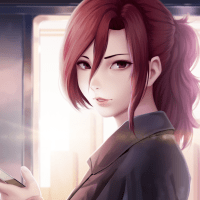 Hina
What's more, relationships between pros tend to be highly publicized and talked about, so if you aren't comfortable being in the tabloid or having the inevitable rumors spread, maintaining your relationship can sometimes be too much. Dating another hero is a lesson in trust and patience, and not something to treat lightly.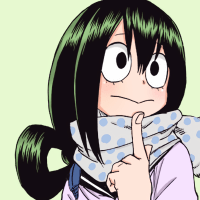 Asui
I wonder how often things end badly between heroes.
Asui remarked, looking upwards in thought.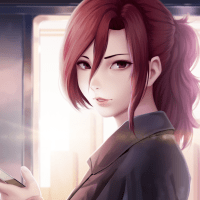 Hina
Well, I'm no insider into heroes' personal lives, but I'm sure it is more common than you might think. Of course, they wouldn't want an unpleasant split to be blasted over the magazine covers, so most stay professional and tight lipped about things like that.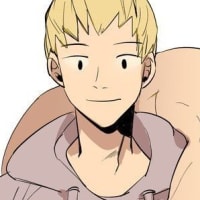 Ojiro
Even if they hate each other?
Hina raised a finger knowingly.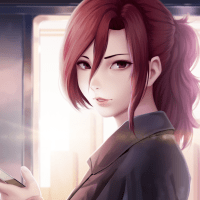 Hina
Especially in those cases. Keep in mind, heroes are expected to work closely with one another and cooperate, no matter how much animosity is between them. It's a matter of their daily job performance. Letting bad feelings get in the way could compromise their reputation or rate of success at saving lives.
The class nodded, seeing the sense in that.
Something else came to mind.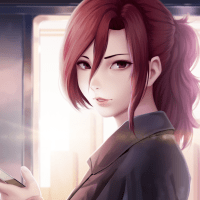 Hina
Oh, I just remembered...should you choose to marry another hero, you would have to file a document with the Department of Revenue for income tax purposes. Marrying a civilian would not require it, though if they one day do become a hero as well, then the form would apply.
Uraraka's face turned a shade deeper of red, and her hands held her cheeks. Curious, Hina delved into her mind and saw her internally flustering, imagining scenes of her and Midoriya dressed in formal attire, walking down an aisle. Uraraka rebuked herself, saying that she was being ridiculous and she needed to stay focused.
The redhead smiled and pulled out of her mind, amused by the girl's discomfort. So, someone had a bit of a crush, it seemed. Poor Midoriya didn't seem to have the slightest idea, either. He had no unusual reaction to her answers.
Hina leaned back on the desk again, leaving the topic there.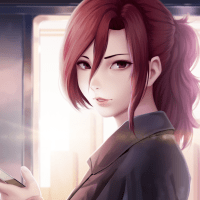 ~~~~~~~~~~~~~~~~~~~~~
Classes had just gotten out. The students had left the building, and the school was virtually empty, save for some teachers who were staying behind to finish paperwork. But not Hina. It was one of those rare days where there was nothing left to grade, no files to update, and no scheduled staff meetings to attend, freeing up her evening to do something fun for once. Maybe Aizawa would be up to some more training with her...
Packing her things away, Hina heard a soft knock against the door of her classroom. She smiled to herself, instinctively knowing who it was.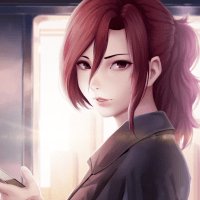 (Inner Thoughts)
Speak of the devil.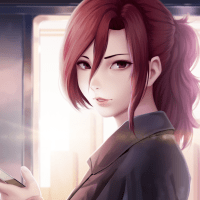 She called, and the door slid open. Aizawa stepped inside, eyes tired and costume on as always. One of these days she desperately wanted to see him in something other than his hero costume. She placed her hands on her hips and grinned.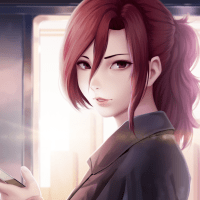 Hina
You actually knocked...what happened to just coming inside like you usually do?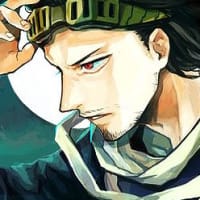 Aizawa
You're always right on the other side when I let myself in.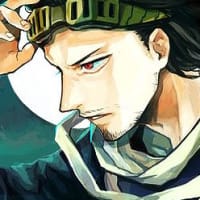 Aizawa
I figured I wouldn't scare you this time.
Hina feigned offense.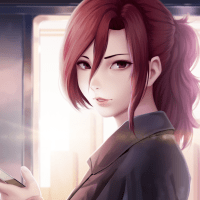 Hina
It's not me being scared, just...surprised.
She tried, but chuckled when he clearly wasn't convinced. That incredulous lift of a brow was enough to convey his disbelief.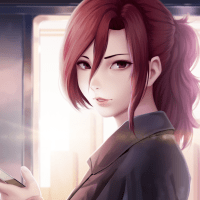 He hummed a neutral tone, watching her straighten and throw her bag over her shoulder. She tucked her hair behind her, out from the strap so it wouldn't pull.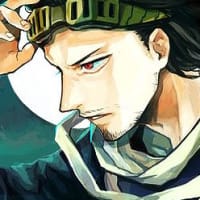 The redhead sighed, and walked closer to her open door.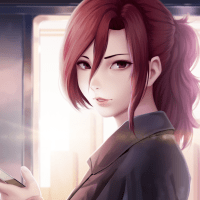 Hina
Unstructured. I've covered everything they'll be tested on tomorrow, so it was just an hour of letting them ask questions. A little slow but I got to know more about the students in the process too.
He glanced at her, falling in step at her side.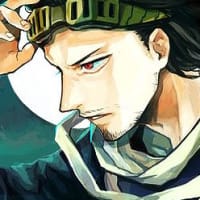 She couldn't help the proud smile at having found out a few new things about them.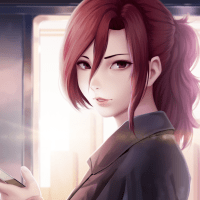 Hina
Mhm. Like, for example, Uraraka is crushing hard on Midoriya, and I have a feeling Shoji is harboring feelings for someone, too. I'm just not sure who yet.
She tapped her chin, trying to think about who it could be.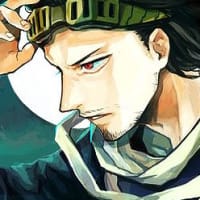 Aizawa
You only just realized?
Aizawa questioned, stuffing his hands in his pockets and slouching a bit more in his stride. If that was somehow even possible. Hina's mouth formed the shape of an 'O,' and her pride took a small hit.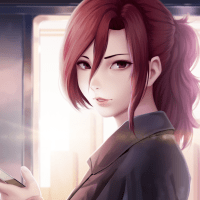 Hina
What, that Uraraka likes Midoriya? Is this common knowledge or something?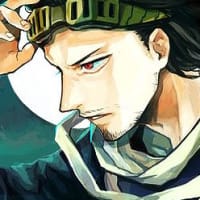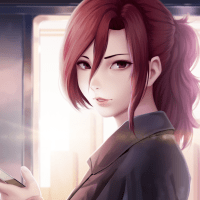 Hina
Well...how long have you known about it?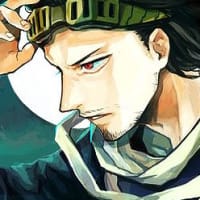 Her incredulous expression made his mouth twitch upwards in an amused smile.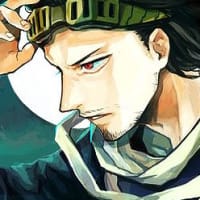 Aizawa
Uraraka lacks subtlety.
The pep in her step lessened a little, and suddenly the flames of accomplishment extinguished.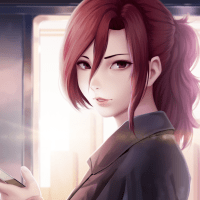 Hina
So...everyone else knew and just didn't want to tell me?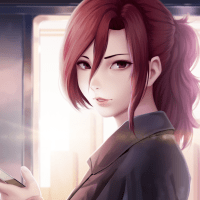 Hina
Now I just feel ridiculous for being so out of the loop.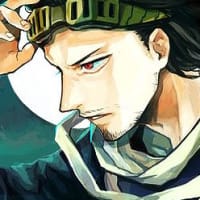 Aizawa
Why bother? They have more important things to focus on anyway. They shouldn't get caught up in distractions.
He declared, and she just decided to drop the subject. Midnight would be a much more suitable person to discuss the possible relationships between students with, since Aizawa clearly didn't care much about it.
She, on the other hand, enjoyed the thought of them getting the full high school experience; high school sweetheart beginnings, week-long flings, messy break ups, and social drama included. Just because they were heroes-in-training didn't mean they had to miss out on the most important milestones of being teenagers. At least, that's what she felt.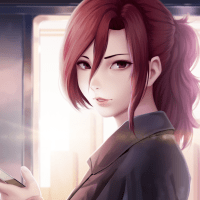 Hina
Any plans for tonight?
She eventually asked with a smile, walking with him towards the elevators. The halls were quiet without all of the students milling about.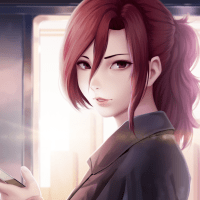 Hina
Oh, wait. It's your patrol night, isn't it?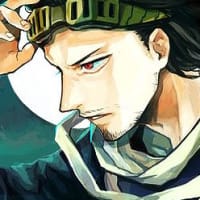 Aizawa
Yes, but I have time to spare before I go.
He stated, meeting her gaze.
Hina smiled back at him, feeling that little buzz of happiness in the pit of her stomach. After their first date, she couldn't seem to get rid of it, no matter how hard she tried. It was a little distracting, but the good kind.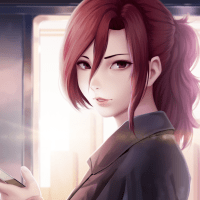 Hina
Anything specific in mind?
She ventured to ask suggestively, tilting her head in a coy fashion.
Her flirty tone made Aizawa rub the back of his neck, looking away for a second. She had to resist blushing at how cute it made him look.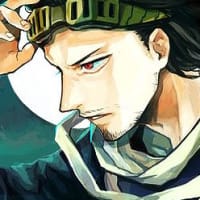 Aizawa
If you'd like, we could-
The overhead paging system's starting chime interrupted him, and both teachers sharply glanced up to listen.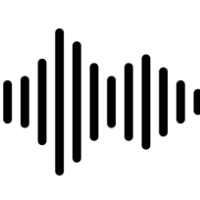 Intercom
Scarlet Seer, please come to my office as soon as is convenient.
Nezu's voice rang through the empty hallways, and the ending chime followed right after it. Hina let loose a little sigh, before her eyes returned to his.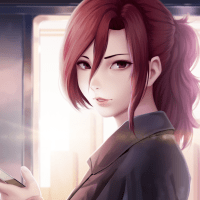 Hina
Sounds like I'm being summoned, otherwise I'd love to attend whatever you had in mind. Too bad...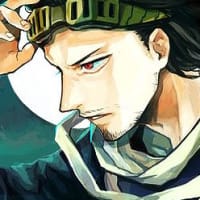 Aizawa
Maybe tomorrow, then.
He nodded with a small hint of disappointment, about to step away to let her leave. Smiling, Hina intercepted his path and leaned in close to place a kiss on his scruffy cheek before he had a chance to react.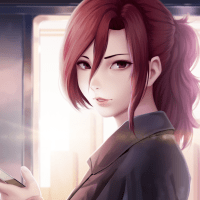 Hina
I'm holding you to that.
She promised, seeing his surprised expression. Obviously, he hadn't been expecting her to do that, but he didn't seem upset by it. Good. Hina raised her hand in a farewell as she stepped away.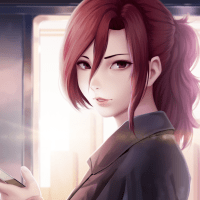 Hina
Stay safe on your patrol.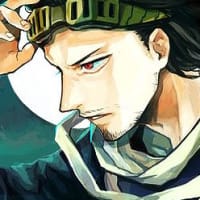 He muttered just loud enough for her to hear, and she could feel his stare at her back.
~~~~~~~~~~~~~~~~~~~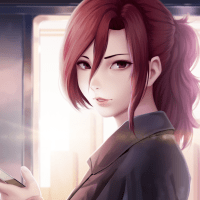 Hina
You asked to see me, sir?
Hina inquired, stopping a few feet in front of the dog-mouse-bear's desk. His large, plush chair seemed to make him look even smaller in it, as his head didn't even reach halfway up the back's support. There were times when she had to remind herself that he wasn't an adorable-looking animal and he was, indeed, leagues more intelligent than her or any hero that she knew of. His personable demeanor was often deceiving.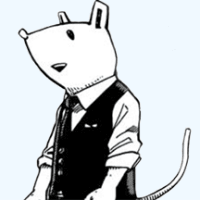 Nezu
Yes, thank you for coming on such short notice.
He said, pushing aside a stack of papers and interlocking his paws together.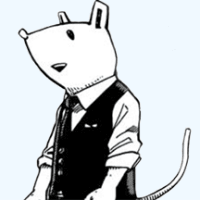 Nezu
I'm sorry if you were on your way home.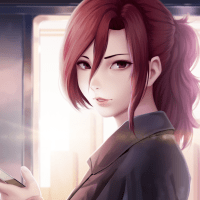 She waved the apology away, not minding at all.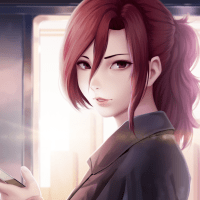 Hina
What is it you need from me?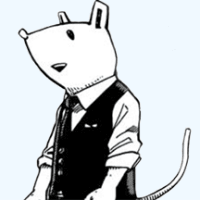 Nezu
Have you been informed of Midnight's injury from her patrol last night?
He questioned, and Hina blinked.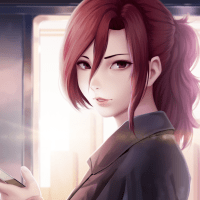 Hina
Injury? No...God, I hadn't even noticed she wasn't here today...is she alright?
The redhead asked with worry, frowning deeply now that the idea was out there. She didn't like the thought of her friends being hurt, and Nemuri was one of her closest ones.
Nezu held up a calming paw.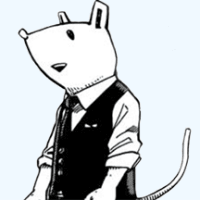 Nezu
She will make a full recover with time. It is not that serious to begin with, but it does render her unfit to work for the next few days, unfortunately.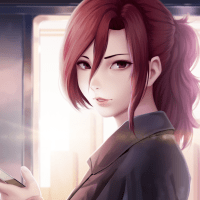 She muttered, feeling terrible about the whole thing. What a great friend she was, not even noticing she hadn't shown up to work or reached out to talk to her. She'd have to visit her as soon as she was done with her meeting.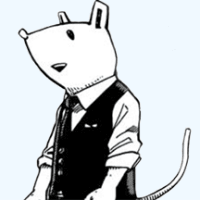 Nezu
To make matters worse, the students' final exams are tomorrow, and Midnight was supposed to be one of the participants.
Nezu went on to explain, shaking his head sadly.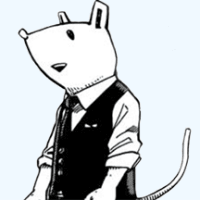 Nezu
Which brings me to why I've called you here. I'd like you to take Midnight's place and participate in the final exams tomorrow.
Hina felt a chill go through her body, both in surprise and slight fear. The looming thought of failure was ever present. She swallowed.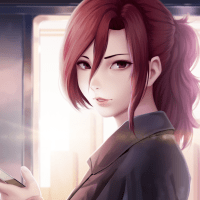 Hina
Participate? You want me to battle against some of the students?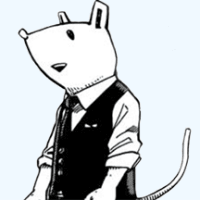 Nezu
Class 1-A's Hanta Sero and Minoru Mineta specifically, yes.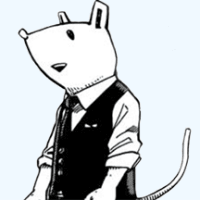 Nezu
I understand it is a last-minute request and you may have had plans for your own class tomorrow. I can make arrangements to have a substitute oversee your written exam with the other students during the day.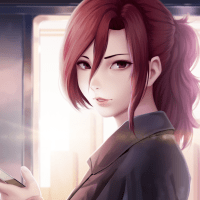 Hina
That's...very thoughtful of you.
She stammered, struggling to keep up with what was being asked of her.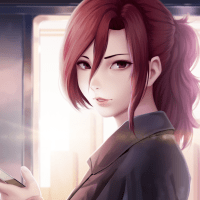 Hina
I'm just not sure if I'd be a proper fit...to test the students' abilities. I haven't been an active pro in years-
Nezu chuckled a little, smiling.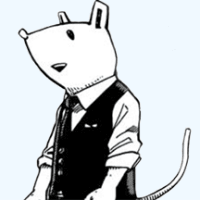 Nezu
I'm aware of your situation, Scarlet Seer. I was the one who recruited you after all. I can see you are hesitant to agree to be our substitution. Is there any specific reason why?
Hina paused, not having expected to be called out on it, but she would always at least be truthful when her true feelings were in question. She looked up and met the principal's gaze.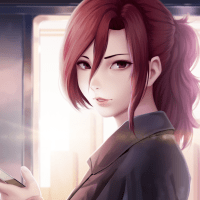 Hina
"I don't think I'd provide an adequate enough challenge to the students to properly test them. In terms of quirk strength, I am far below the standard of my coworkers.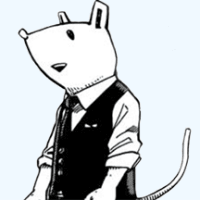 Nezu
I thought Eraserhead had begun training sessions with you after classes. Have they not been effective?
He questioned, and Hina vigorously shook her head.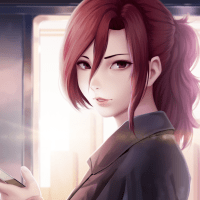 Hina
No, he's been a very big help in developing my quirk further recently.
She defended, then seemed to understand her own contradictory statements.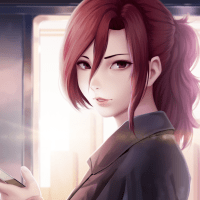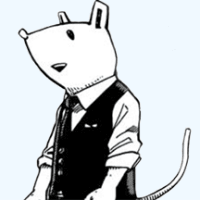 Nezu
Then I see no reason why you would not pose a challenge to the students.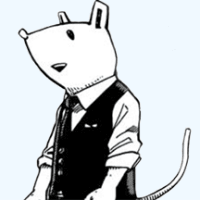 Nezu
From what Eraserhead tells me, you excel at evasion and misdirection in combat, and can keep an even pace with him for quite some time. If that is the case, I don't see any issue.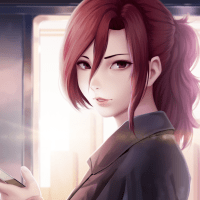 Nezu held up a paw, halting her sentence.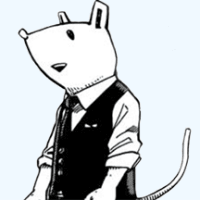 Nezu
Not only that, the students have had no exposure to a quirk of your type in a combat situation. It would be beneficial for them to learn to adapt to and counter your telepathy or even know what something like that could do to them if used maliciously. While you might not be the physically strongest teacher among the UA staff, you can provide them a new and powerful combat scenario they've yet to experience. I'm sure you can see the educational value in something like that.
Hina was quiet, thinking about what he'd said. It was true that in terms of mental stamina and ability, she could trump everyone she worked with, but she could never really see it as an equal power scaling to All Might's or Vlad King's straight battle prowess. The moment they saw through what she tried to do, she was done for in a battle of brawn.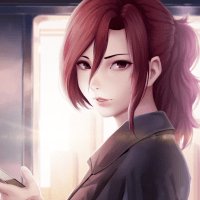 (Inner Thoughts)
Aizawa would have a field day if he knew what I was thinking right now.
She could already imagine the displeased glare directed her way, coupled with a sigh and an order to get over her insecurities if she really wanted to protect the students. She was a teacher and a pro by title, he'd say, she needed to start acting like it. There was no excuse not to.
What had all this training been for, then? If she could progress and get stronger, what was the point in working her quirk and her body this way? Pathetic...
Taking his assumed words to heart, she eventually nodded.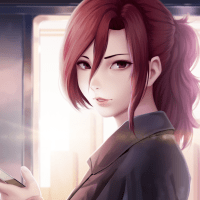 Hina
I do see the value in it. If you feel that I could properly assess their progress, then I will participate in the exams.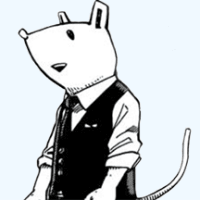 Nezu
I'm glad to hear it, though I would certainly hope you have the confidence in yourself to do your best. Your battle will take place on Training Ground Delta at 10 am. The staff will meet the students beforehand to instruct them of their battle assignments and go over the rules.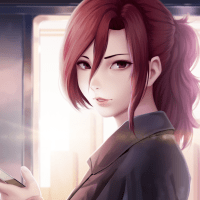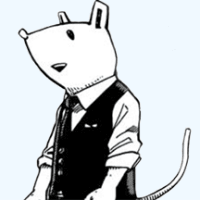 Nezu
One more thing before you go, Scarlet Seer.
Nezu said, garnering her attention before she could turn to leave his office.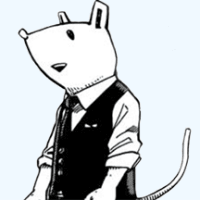 Nezu
You weren't just hired for your previous teaching experience at the primary school. If that had been the case, there were several much more qualified teachers I could have brought onto our payroll. I chose you over a dozen other pros to prepare the students for life ahead of them. Do you know why?
Hina blinked, speechlessly shaking her head. Nezu continued despite her silence.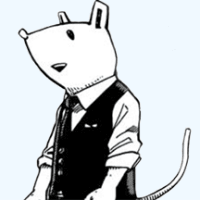 Nezu
UA prides itself on recruiting only the best at what they do to teach the heroes of the next generation. Strong pillars of what it means to be a hero, those who display good character and just set of ideals. Your place here at UA was no coincidence or mistake. Please be sure to remember that the next time you doubt your ability or think yourself beneath those you work with.
Hina wasn't sure what to say, and simply nodded her understanding. Turning her head away so he wouldn't see the first few tears forming at the corners of her eyes, she bid him a good night and left through his office door.
~~~~~~~~~~~~~~~~~~~~~~~~
CHAPTER 19
Leg bouncing nervously, Hina chewed on the end of her thumb. Ground Delta lay before her, it's escape gate looming above. Inside, the rocky, jagged wasteland of it's landscape was bleak and rough. Plenty of places to hide amongst the rocky outcrops. Plenty of places to get ambushed, if she wasn't careful...It wasn't an ideal location for any of their quirks. Midnight's would have had a better advantage in a place like this, where she could release her sleep mist without the boys knowing where it was coming from. The hand holding the four weights that would handicap her for the match tugged compulsively at the collar of her costume. Discomfort caused her skin to itch.
Her match with Mineta and Sero began in thirty minutes time. She'd stayed up all night trying to come up with a strategy, but had only ended up losing sleep for nothing. Sero had a tape quirk, and Mineta, his sticky orbs from his head. Both physical quirks that she'd have to keep in mind. So long as she stayed focused, her nimbleness could probably avoid most of their attacks. Getting in close was the difficult part. She had an inkling of an idea on how, but without having ever put it into practice before, the chances of success were-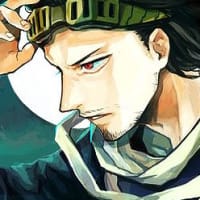 Aizawa
Just gonna stand there until they get here?
A voice asked, and she swung her gaze to see Aizawa sauntering up the path, hands in his pockets and regarding her with a lazy stare. His goggles were propped on top of his head rather than hidden in his capture weapon around his neck. Hair down and unruly as always, she couldn't help but stare a moment. Ready for a fight and attractive as hell. That little buzz started again in her stomach, just from having him here. He stopped a few paces away from her, glancing into Ground Delta.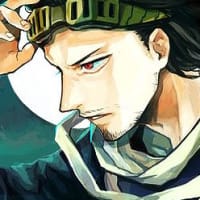 Aizawa
Staring at the entrance isn't helping you any.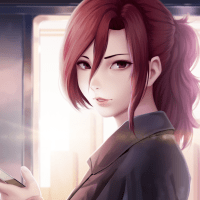 Hina
Gee, thanks...You're going to Ground Theta?
She guessed, and he nodded. The residential area where he would have his match against Todoroki and Momo was nearby to Ground Delta. It shouldn't have come as a surprise that he'd take the same path as her. Still, she wasn't sure what to say, so she only looked back to the arena where she'd soon be pitted against Mineta and Sero.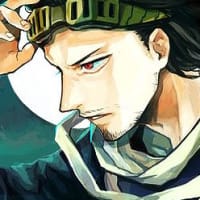 Aizawa
The students will be on their way soon for the match.
Aizawa said, gesturing behind them down the path where they'd both come.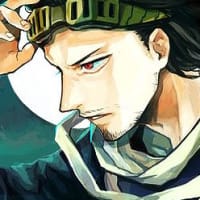 Aizawa
You should start preparing.
Hina sighed, uncrossing her arms and shaking her head.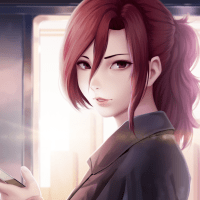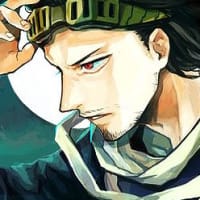 The playful glare he'd expected to be sent his way didn't come. Instead, her eyes remained fixed on the arena. He waited for her to finish the sentence, but she didn't.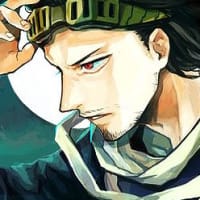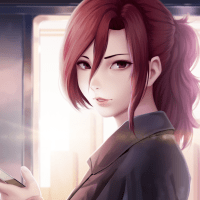 She glanced down, slightly ashamed that she couldn't maintain the self-confidence he could. Nothing ever seemed to faze him, and she froze up at the mere thought of fighting her students to test them. How pathetic...All this effort to bolster her confidence and-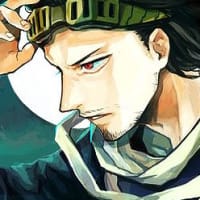 Aizawa
I know that look, stop it.
He suddenly said, stepping forward and lifting her chin with a hand so she was forced to look up at him. His eyes were narrowed as she met her gaze.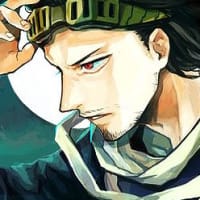 Aizawa
Enough with the negative thoughts. It's ok that you're nervous, but get rid of the idea that you're weak or going to fail. Give yourself a chance and stop thinking about it so much.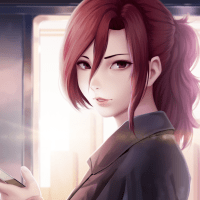 Hina
I don't know why it scares me so much.
She admitted, unable to look away from his dark eyes. Something about the way he looked at her compelled her to tell the truth. His closeness was mesmerizing.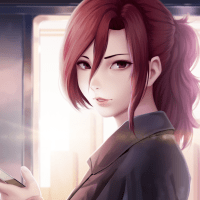 Hina
I've been training, I know I can do more with my quirk. I know that. Maybe I'm afraid that I'll mess up and people will realize I'm benea-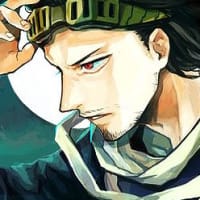 Aizawa stopped her then, raising his brow at what she'd been about to say.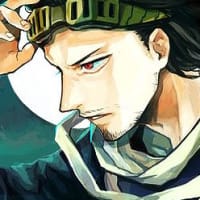 Aizawa
No more of that, remember?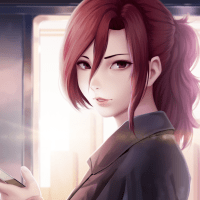 Hina
I'm aware that I'm my own worst enemy, Aizawa. But saying I'll have more confidence in myself is easy compared to actually acting on it.
She said sadly, smiling despite the fact.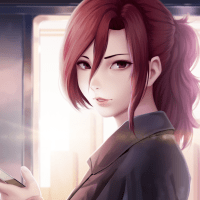 The erasure hero stared into her eyes another moment, then leaned down and pressed his lips to hers. Not anticipating him to kiss her at that moment, she blinked in surprise and took in a small breath. His fingers traced gently along her jawline as she closed her eyes and kissed him back, their lips moving slowly against each other. The scruff of his facial hair brushed at her skin, but she didn't mind, rather enjoying the feeling. Out here on the path to the training grounds, none of the other students or staff could see them, but they didn't have a lot of time to take this any further since someone was bound to show up soon.
The moment was over much sooner than she would have liked, and he pulled away just moments later, straightening up. Her eyes opened to look up at him with slight awe.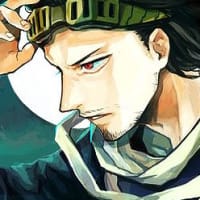 Aizawa
You'll do fine, Scarlet. I know firsthand what you're capable of. Just think of it as another training session with me, if that will ease your nerves.
He said quietly, still closer to her than what was absolutely necessary.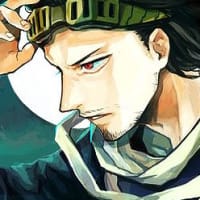 Aizawa
Whether the students pass or not doesn't reflect on your ability anyway.
Hina wasn't sure what to say, mind not having totally processed their kiss yet, deciding to respond with only a reluctant nod. She was trying her hardest, truly. The most she could do was draw upon his strength and belief in her to do what she could for the students. If there was anyone she wanted to prove her worth to besides herself, it was him. Hmm...Maybe that was the way to do it. He'd always been more of a motivation to her than herself anyway.
A tiny laugh escaped her lips.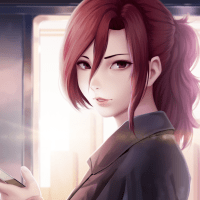 Hina
You still don't call me Hina.
She observed aloud with humor. He simply raised a brow, not replying. It seemed she still had to wait on that one.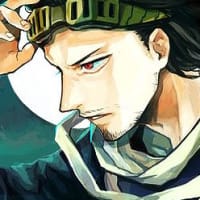 He said, finally stepping away to a respectable distance for coworkers to be.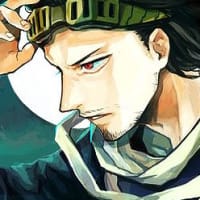 Aizawa
My match starts in five minutes, and I want to take a position before Todoroki and Yaoyorozu get there.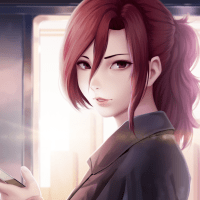 She said, watching him step away and feeling this strange sensation that something was now missing. Her arms wrapped themselves around her waist, wishing this emptiness would go away.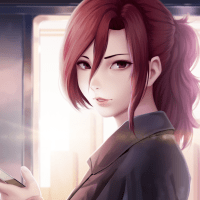 Hina
Good luck with your match.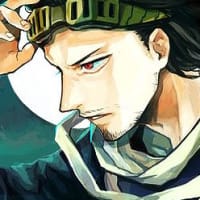 Aizawa
Good luck with yours.
Aizawa raised a hand in farewell and progressed further down the track.
Releasing a breath, Hina turned back to Ground Delta and shoved the uncertainty down into the deepest part of her stomach with some effort, stepping past the threshold of the arena to choose where to wait for the students to arrive.
~~~~~~~~~~~~~~~~~~~~~~~~
She knew the moment the class 1-A students stepped foot into the boundaries of Ground Delta. The intercom announced the match-up and a reminder about the 30 minute time limit as well as the pass conditions. The starting horn blared out, echoing and bouncing against the rocky landscape until it faded from hearing.
She stood on top of the rock she'd chosen to observe from, close to the middle of the circular arena. Coming here half an hour early to get familiar with the layout had been beneficial. She knew where the escape gate was in comparison to the entrance the students would take to enter, and how she could use it to her benefit.
The weights were heavy on her ankles and wrists, but she tried to ignore it, watching for any sort of sign of the students close by. If they were smart, they wouldn't dawdle. Half an hour seemed like a long time, but in battle it flew by. She wondered if they had decided to try restraining her, or if they intended to run straight for the gate. Hmm.
Movement in front of her made her focus on that area, and she saw Sero's helmet flash between some rocks further ahead. They were running straight for the gate, huh? Chances are he'd also seen the teacher, what with her red hair and silver bodysuit standing out on top of the rocks. But she made no move yet, waiting until they were in her sights.
The boys ran into the small clearing where there weren't many rocks blocking her sight- the whole reason she'd chosen this spot-and stopped as soon as they saw her standing on top the rock.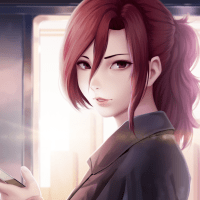 She called, arms crossed as she regarded them.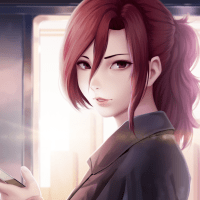 Hina
I hope you've come prepared. I might be lenient in the classroom, but out here I won't go easy. Don't expect me to feel bad and just let you pass.
From their point of view, she knew they could see the escape gate in the distance behind her, a straight shot if they could get past their Life Skills teacher. Whatever they decided to do, they couldn't afford to stand around debating it.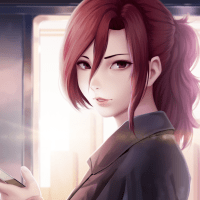 Hina
Come on, now. You don't have time to stand around.
Sero and Mineta both took defensive stances, probably talking to each other about what their next move should be. Shaking her head, Hina smiled and activated her quirk. Hesitating like this in front of an eyesight quirk user was not the smartest move. She supposed showing them why was necessary. At this distance, they probably couldn't even see her eyes begin glowing blue.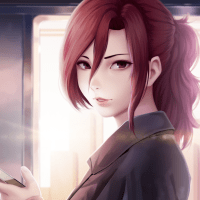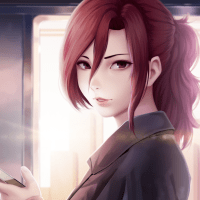 Calling their names to the others' mind, the boys turned to look at each other in bewilderment.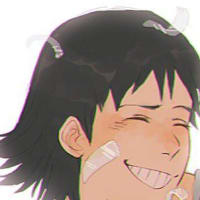 Sero asked, but Mineta shook his head.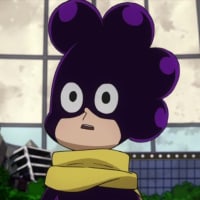 Mineta
You're the one who called my name!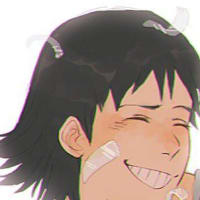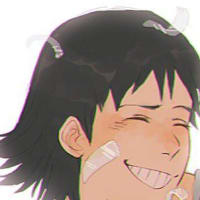 While they were distracted, she attempted her camouflage for the first time, erasing herself from the rocky outcropping in their minds. Whether or not it would work was the question.
Quickly figuring out that Hina had been the one to call out to them, they swung back to pose an attack but froze when she was no longer on top of the rock.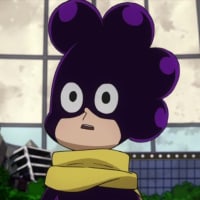 Panicking, they desperately searching the rocks around them for any sign of the redheaded teacher, and Hina smiled. She figured that she'd give them ample time to figure out a way to counter her quirk before attempting any attack. Now that she was out here, actively fighting against her students, she felt ridiculous for ever having been nervous about it in the first place. They were, unfortunately, not much of a challenge as of yet. But, she wasn't going to make it easy for them, no matter the skill gap.
On top of hiding her location, her mind's eye conjured up an image of a large, snarling lion. Its growls rumbled low, reverberating off the rocks as it slinked into view of the boys. Crying out in fear, they stepped back several slow paces, keeping their distance from the beast as best they could.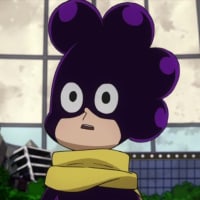 Mineta
It's...just an illusion...right?
Mineta stammered out, placing himself behind Sero.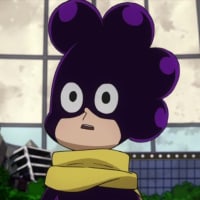 Mineta
Hitagawa Sensei can't control animals...right?!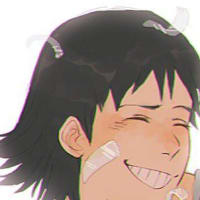 Sero
It has to be...Don't fall for her tricks.
The taller boy said quietly shaking his head, and Hina smiled. Out of the two, the tape quirk user was more likely to see through her projections. Allowing him to keep his cool would shorten this match considerably and render her quirk less effective.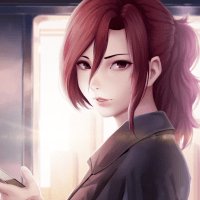 (Inner Thoughts)
Let's up the ante a little.
The lion let loose a loud roar, triggering the boys' instinctive fear of a wild beast. If there was one thing she knew about fear, it was that despite the brain knowing something wasn't real, the sight of a threat was very difficult to fight against. The body's natural instinct for self-preservation ran deep and wired from birth into your brain.
The lion began running straight for them, and the boys broke their formation, running separate directions to try getting away from the animal. It chased Sero down, Hina hoping that he'd be too busy running for his life to logically remember that this was all in his head. It seemed to be working, as he was growing more panicked the less his tape had any sort of effect on it. Mineta was otherwise left alone, and she hoped that he'd do something about his partner being in danger.
That seemed for naught, unfortunately. She sighed, watching him standing at the edge of the clearing of rocks to stay away from the beast. To the onlookers in the control room, they would appear to be running or hiding from absolutely nothing, with her simply watching them up on the rock. It would make for a lame playback, she knew.
Mineta simply stood there, watching with watery eyes and a fearful expression, unsure of what to do. From this distance it was difficult to tell, but he appeared to be muttering to himself. If he had any hope of being a hero, he needed to get through his instinctive cowardice and jump into action. No one would depend on a hero who didn't put himself in harm's way to save others.
Sitting there all day making them run from illusions wasn't much of a match. It was apparent that there weren't going to see through her mind tricks any time soon. Of course, keeping it going would eventually give her a migraine, but half an hour wasn't the longest she'd had to keep her quirk active for. It was manageable, and if she truly wished it, she could simply keep them locked in a maze of her own design with no exit and run down the time clock until they failed. But that seemed cheap and wouldn't give them the opportunity to learn anything. Perhaps it was time to actively participate. Jumping down from her rock, she began sprinting in Mineta's direction, intent to show him why sitting on the sidelines was unacceptable in combat.
With Sero no longer in her sights, the lion's image disappeared from behind him, and he slid to a stop. He shouted his confusion, but then noticed her running towards his partner further away.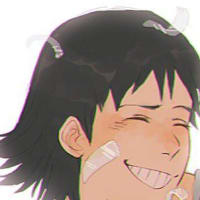 Eyes flashing, Hina created two other versions of herself running directly to the sticky ball user, and he grabbed onto a few of his 'grapes' to defend himself.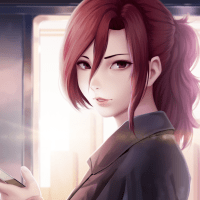 Hina
This is a test, Mineta. Standing on the sidelines isn't doing you any favors.
All three told him in unison so as not to give the real one away.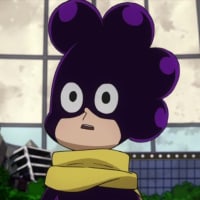 Mineta
Which one of you is real?! What's going on?!
He cried out, throwing his balls haphazardly to try hitting all three of them. Her illusions dodged out of the way when they flew too close.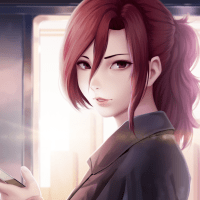 Hina
Panic clouds your judgement. You're painting a target on your back.
All three of them responded, dodging the projectiles with ease and approaching fast. Dropping her illusion as she closed in, she dodged one last ball before using her momentum to kick the small boy with strength. The force behind it, amplified by the weights around her ankles, sent him flying into a nearby rocky outcrop. The hard surface cracked with the impact and Mineta fell to the ground with a groan.
Surprisingly, she didn't have time to spare, as a length of tape whizzed right past her head. Yanking herself out of the way, she rolled and looked towards Sero, who'd ran over to help his teammate against her.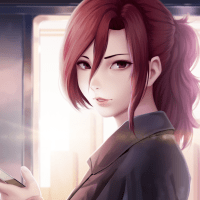 Hina
You recover very quickly from my projections.
Hina pondered, eyes flashing again.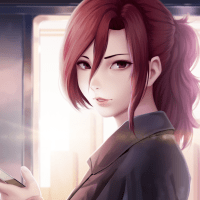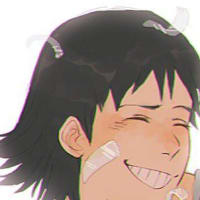 Sero
Come on, Mineta! We need a plan! I need your help!
Sero shouted, shooting strands of his tape in her direction to try stopping her. She dodged around it, thinking to herself that Aizawa's capture weapon was much faster and held much more of a threat than Sero's tape. This felt like child's play to her. Her reactions and speed may be slower due to the weights, but these students hadn't had years of training to get themselves to a point where they could stop her. She smiled.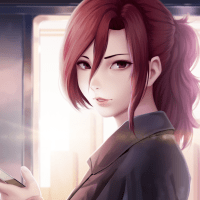 Hina
Your teamwork broke the moment I started using my quirk.
She told him, running at him quickly. He sent waves of tape at her, hoping she'd keep her distance.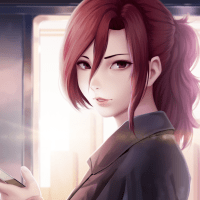 Hina
Had you both kept your cool and acted sooner, then you might've already subdued me.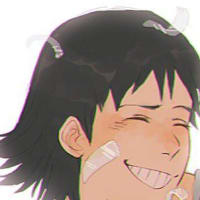 Hina was almost within melee range, and she readied her fists.
Left! Her instincts screamed at her, and she skidded to a halt. Dozens of sticky balls flew past her, blocking her from getting to Sero without being hit with some. She sprang backwards several steps, looking at Mineta who was back on his feet and crying from where he'd just been sent into the rock.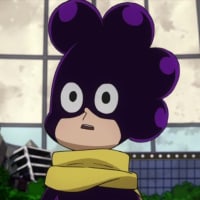 Mineta
What's your idea, Sero?
Mineta asked, watching her and holding two more of his balls in hand to throw. She regarded them evenly, stopping her quirk for the time being. She could feel the beginnings of what would form into a migraine at the back of her skull. It was minor and more of an annoyance than pain at the moment, but recklessly using her quirk now would cause it to worsen.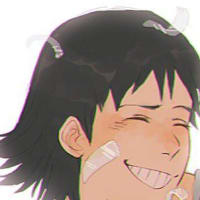 Sero
Her quirk is just like Aizawa Sensei's. She has to be able to see us in order for her to mess with our heads.
Sero revealed, and Hina smiled proudly.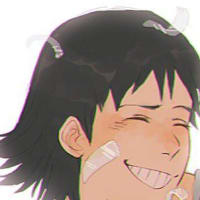 Sero
If we split up, she won't be able to use her quirk on both of us at the same time. It'll give us a chance.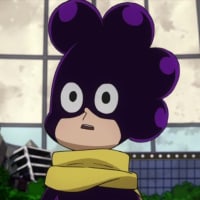 Mineta
Do you really want to try capturing her? I don't know how much time we have left.
Mineta said, worried and nervous at the thought of having to battle her further.
Sero's helmet nodded seriously.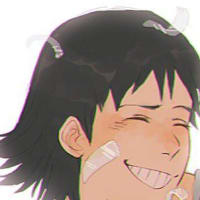 Sero
I'll keep her busy, you run for the exit. Either way, we have a chance to win. There's only one of her. She can't be in both places at once and it doubles our chances of passing if we try both ways.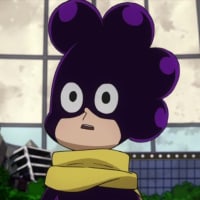 Mineta started, and Sero jumped into action, sending his tape shooting towards her.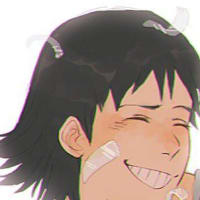 Dodging out of the way of Sero's tape, Hina watched as Mineta took off past him towards the escape gate.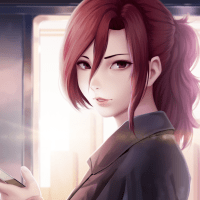 Hina
You're fast learners.
She praised, changing directions to pursue the purple costumed boy. She felt confident she could handle Sero's attacks and still stop Mineta from reaching the gate. Her priority now was just making sure he didn't get there in time.
Hina's eyes flashed, projecting a wall of rock rising around him to prevent his progress. It worked as intended, and Mineta stopped running, not wanting to run straight into the wall of-
Her world went dark, and her head was wrapped with a length of cloth or...Sero's tape.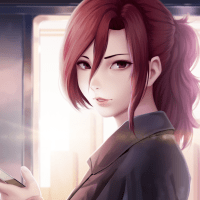 She grunted, caught off guard by her sudden lack of vision. Her projection was cut off, and she knew Mineta had begun running again.
Sensing more than seeing Sero approaching her from behind, she jumped out of the way and tried wrenching the stuff off her face. It stuck to her hands and had tangled in her hair. Pulling it only caused her pain and seemed to make it worse.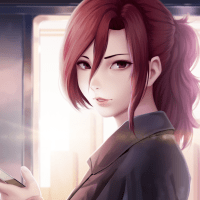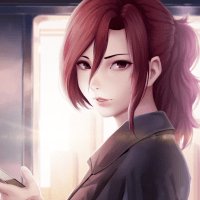 (Inner Thoughts)
Not now...you were doing so well! Come on, they're all watching from the control center.
Knowing that Sero intended to put the handcuffs on her wrists, she kept moving despite not being able to see where she was going. It was mostly a clearing, so there were few rocky outcroppings to accidentally bump into.
She felt another length of tape zip by her arm, and she rolled on the ground to get away from it. Managing to expose one of her eyes from the tape, she hurriedly glanced around to find him. He was prepping another length of tape from his elbows, but her eyes flashed blue, and she was gone from his sight.
She saw his expression change from determination to hesitation, and spun in place as if expecting her to appear behind him. Wasting no time, Hina ran towards his exposed back, tape still covering one half of her face.
Her leg swept out and knocked him off his feet. He cried out in surprise, not having expected her to close in this fast. Without so much as giving him a second to react, she grabbed him by his helmet and smashed it into the rocky ground, cracking it and hearing him grunt out in pain.
He didn't move once he was down, and she stood, finally able to wrangle the tape covering her face and tossing it to the ground. Her gaze directed itself towards Mineta, who was much closer to the escape gate then she would have liked. Setting her jaw, she sprinted in the direction he was running, causing his vision to go black.
Her headache was growing worse, and she winced, feeling a pinch at the back of her skull. Heavy breaths escaped her. They were certainly proving to be a better challenge than what she had assumed previously. Sero had been very smart to split their group up, especially with her quirk restrictions.
Mineta was still blindly stumbling in the direction of the escape gate, despite his lack of vision. Hina was catching up quickly, boots thumping a rapid beat against the rocky earth. Up ahead was more of the rocky formations, and he somehow stumbled out of her sight behind one of them, releasing her projection.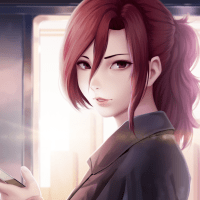 She muttered, knowing that he could be running full speed at the gate again. It was a toss up as to if she could reach him before he managed to get through. She glanced up and jumped up onto the nearest rock, deciding that traveling at a high perspective would be better for her.
Her feet ran from rock to rock, keeping in the direction of the gate. She knew the general area where she'd last seen Mineta, but now she couldn't be sure of where he was. Eyes scanning the ground ahead, she finally stopped, realizing that she should have been able to see him by now.
Chest heaving from all the running, she looked around, seeing no sign of the purple costumed student. The path to the escape gate was clear, with no one in sight. Where in the hell had he gone?
Sweeping her gaze back the way she'd come, she paused, surprised to see glimpses of Mineta running back towards where Sero was laying unconscious. She stood straighter, taking a second to catch her breath.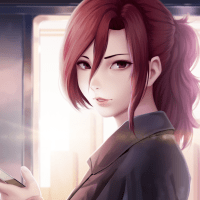 She muttered, unsure why he had given up the chance to escape by himself. They could have won the match by now. She wasn't keeping track of the time, but there couldn't have been all that long left on the clock. Mineta was really pushing their luck at this rate.
Shaking her head with confusion, she ran back along the top of the rocks to catch up with him, deciding that the next chance she got, she'd end the match. She'd given them both plenty of chances to show their stuff and counter her quirk. But they'd taken too long and she knew she could take them down without guilt. She'd fail them without any remorse now.
Mineta broke free of the rocky outcroppings and entered the clearing where Sero was laying unresponsive. She flashed out her quirk, but immediately stopped, feeling a sharp pain at the back of her skull. Shit, she hadn't realized she'd used so much of it. Normally projecting her thoughts didn't cause her this much pain after such a short amount of time. Apparently the images took a lot more out of her than she expected.
Reaching the clearing, she jumped down onto the ground again and ran towards them with gritted teeth. Mineta reached Sero and grabbed his unconscious teammate, dragging him behind a rock so she couldn't see them any longer. Hina was really getting frustrated now, but couldn't help but feel proud that they were formulating plans and thinking about the situation with a good deal of success.
She reached the rock where they'd disappeared behind and found Sero laying there. She swung around, not seeing Mineta nearby. Panting from all the running, she shook her head, feeling like something wasn't right here...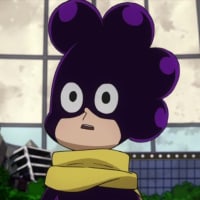 Mineta called out, jumping down at her from one of the rocks above.
Startled, she spun and swung her leg up to kick him away from her. But instead of being pushed away by the force, he simply stuck to her limb and stayed there. "Eh?" She said, losing her balance as the weight she hadn't anticipated being there dragged her balance off kilter.
She fell to the ground in a heap, and Mineta let go of the sticky balls he'd used to attach himself to her kick. He hopped away, grabbing onto what looked like Sero's tape with two of his balls attached at the ends. He flashed a fierce smile.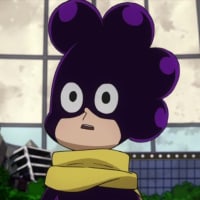 Mineta
How's this for teamwork?
He threw the makeshift bola at her head, and the tape wrapped itself around her eyes a few times, blocking her sight and preventing her from using her quirk on him. His sticky balls locked the tape in place, making it impossible to remove now. She was dazed and disoriented, taken by surprise by how fast things had taken a turn. Unable to see, she was helpless to react against Mineta's balls attaching her arms and legs, pinning her to the ground.
Hina struggled against the sticky balls, pulling with all her might, but the adhesive was much too strong and she felt it pull at her skin painfully. With a frustrated groan, Hina stopped struggling, eventually hearing the horns blare to indicate that the match was finished, with Sero and Mineta crossing the threshold of the escape gate within the time limit.
Despite her inability to move or see she smiled and laughed under her breath, proud that they'd found away to overpower her in the end.
~~~~~~~~~~~~~~~~~~
CHAPTER 20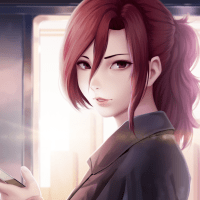 Hina
I was thinking...if you aren't patrolling tonight, would you want to go to dinner? My treat this time.
Pressing the 'send' button on her phone, Hina went back to stuffing her dryer with the damp, just-washed clothing. She was running out of clean casual wear for after work purposes, having put off laundry well past what was probably socially acceptable. The only things left unworn were her pairs of shorts and sweatpants, which were fine for at-home use, but not for a date, like the one she was hoping to have that night. Assuming Aizawa was free, of course.
Neither of them had remembered to plan their promised second date as of yet since the final exams had gotten in the way. Hina had had every intention of asking him out that night of the exams, but Nemuri had insisted Hina visit her in the hospital to tell her how the match had gone. Not wanting to neglect her friend for her budding relationship with the hero course teacher, she'd agreed.
Now, it was Saturday and she had nothing to do but tackle overdue chores. Hina hoped that Aizawa wasn't caught up with hero duties or grading during the weekend, since he'd be leaving soon for the Summer training camp with his class. That man needed some time for himself, certainly. If the ever-present bags under his eyes and exhaustion were anything to go by, he was in desperate need of a day off to relax.
Shutting the dryer door and toting the now-full basket of warm clothing into the living room, she sat on the floor to start folding. The redhead spared a glance at the playing daytime program that truthfully didn't look terribly interesting. A reality show about the lives of small-time heroes, combined with the drama that they all lived together and more than one of them had dated the same person before. Blasé. It only served to create white noise anyway.
Her phone buzzed, and she snatched it up far quicker than was likely necessary, eager to see Aizawa's reply. She deflated, reading Nemuri's name on the contact.
Midnight
The doctors said I'd be discharged tonight. Wanna get trashed with me and regret our decisions in the morning? ;)
She supposed if Aizawa was busy, she had something else she could do. But still...she'd been looking forward to spending more time with him. And another hangover tomorrow morning didn't sound too appealing. Disappointment colored her reply.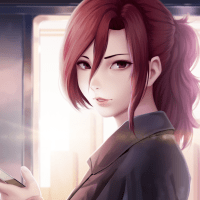 Midnight
Come on, get out of the house. Have a drink. What else would you even be doing tonight, staring at the tv?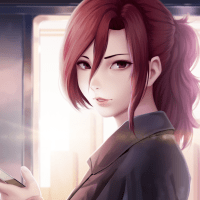 Hina
Didn't they prescribe you pain medication? And you want to go drinking?
Midnight
I just won't take my next dose after I leave the hospital. Plus, you're avoiding the question!
Hina didn't really feel like going out to a bar with Nemuri, knowing that it would either involve a lot of fan pictures and fielding potential one night stands from getting to her friend while she was drunk off her ass, or a painful hangover for herself the next morning. Neither of which sounded appealing.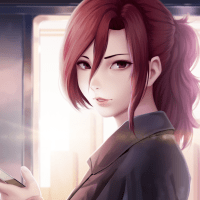 Hina
I actually already have plans tonight, you know. Ones that don't involve staying at home by myself.
Hina stared at her phone, chewing her bottom lip. She tried to think of something on the spot, not really wanting to admit to a date that hadn't even been set in stone yet. She'd never been great with thinking up stuff like that. Before she could start on a reply, the little dots indicating Nemuri was typing showed up again.
Midnight
You can't deny me a night of fun without telling me what you'll be doing instead.
Well, there didn't seem much point in lying. Nemuri was going to find out eventually, and the redhead couldn't think of anything else that would be gossip-worthy enough to sate her curiosity. She'd pester her until the truth came out.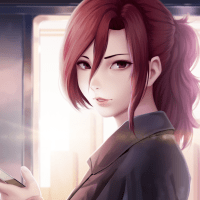 Hina
I'm going on a date tonight. I think. Still waiting on a reply.
She expected an immediate response. Nemuri had obviously read it, thanks to the indicator below her message, but there was no dots this time around. No frantic reply with a zillion exclamation points as anticipated. Nothing at all. Had she gone into shock from the unexpectedness of it? Hina stared at the screen, anticipating a reply, but after about a minute, she just shook her head and went back to folding.
The phone buzzed again. Well, several times, to be precise.
Midnight
when did this become a thing?
Midnight
i don't know if i should be proud or pissed because you didn't ask me for advice!
Midnight
where are you going? what are you doing?
Midnight
If you tell me it's with anyone other than Shouta I swear I'll strangle you.
Rolling her eyes, Hina tried replying before she was sent another ten messages with no semblance of grammar or punctuation because of the speed at which she was firing them off. She should have known this would happen. Stupid Hina.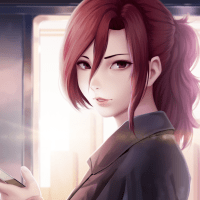 Hina
Yes, it's him, calm down. I haven't even gotten a reply if he wants to or not. It's not that big a deal. I didn't want to tell you about it until I knew this would work out. It's a second date, and we're taking things slow.
After exactly 12 seconds, her phone's ringtone immediately started ringing, with Nemuri's contact picture on the front. Hina gingerly tapped the 'Answer' button and held up the phone to her ear. She had to pull the phone away quickly because she was instantly assaulted by Nemuri's outrage.
Midnight
You already went on a date and you didn't tell me!?
Nemuri cried out in anguish. She wondered if the hospital staff would be visiting her for keeping her voice down, as she wasn't slated to discharge until later that evening.
Midnight
Hina, are we even still friends!?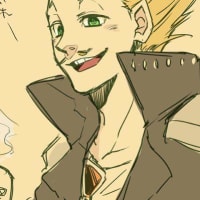 Present Mic
Date? What date? What's going on?
Another voice that sounded suspiciously like Hizashi asked in confusion. Dread sinking into her stomach, Hina lifted the phone from her face and saw that Nemuri had, indeed, connected the three of them into a conference call. In the span between her last text message and when she dialed her, she'd apparently roped Hizashi into a call too. God damn her...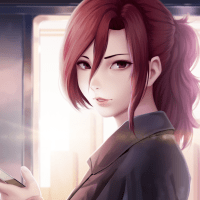 Hina
You brought Hizashi into this!? Nemuri, I cannot believe-
Midnight
Hina has a thing for Aizawa. And apparently they are now going on a SECOND date tonight. Did you know anything about this!?
She asked the voice hero, bowling over the redhead when she went to chastise her for bringing Hizashi into this in the first place. This conversation had gone downhill so fast...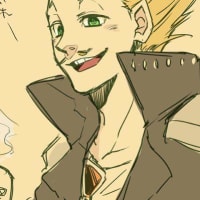 Present Mic
No! But, really? I totally dig it!
He said, sounding pleasantly surprised rather than scandalized like Nemuri did.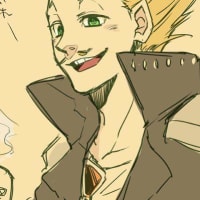 Present Mic
Shouta needs someone like you, I think. Have you hooked up yet?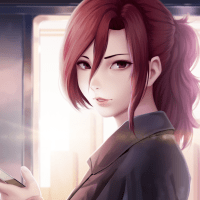 Midnight
There's no way Hina could hide something like that from me. No way!
Hizashi laughed.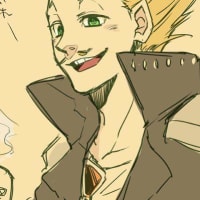 Present Mic
You didn't have a clue about them dating, so apparently she can!
Midnight
Obviously Shouta hid all of this from you too, so you're one to talk.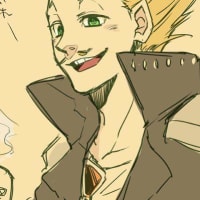 Present Mic
Have you met the guy? He has the facial range of a puppet sometimes! You can't exactly blame me. He's not gonna gush about a girl he has a crush on to me, Nemuri.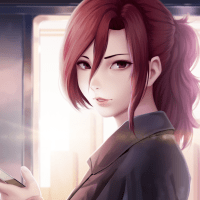 Hina muttered, listening to the two of them begin talking about her new and growing relationship with the hero course teacher as if she weren't even there, and she debated whether hanging up on them would even do anything for her at this point. Left unsupervised, these two would spread the info all around the school by morning though, so perhaps it was best to at least hear what they were discussing.
At least now it sounded like Nemuri's outrage had passed and she was actually happy for Hina. Hizashi and her mentioned Aizawa and how he had never dated anyone before and it was about damn time. Hina could do nothing but sit there and wait for them to finish.
Her phone buzzed against her ear, and she checked the notification while they continued on with their own little conversation. It was a text alert, and she smiled, seeing Aizawa's reply. The poor man was oblivious to his two closest friends talking about him as she read it.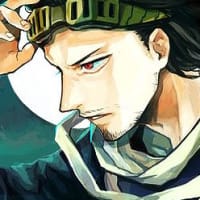 Aizawa
I can pick you up at 7? Or whenever works for you.
Tuning out Hizashi's and Nemuri's excited droning, she typed out a quick reply.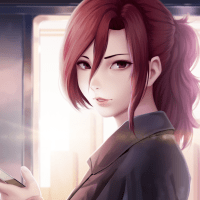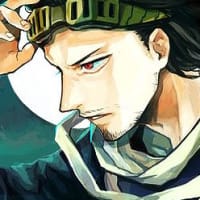 Aizawa
Also...any idea why Hizashi and Nemuri are currently bombarding my phone with eggplant emojis?
Hina sweatdropped, still ignoring the lively discussion happening in her they were multitasking.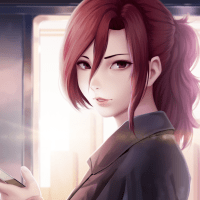 ~~~~~~~~~~~~~~~~~~~~
For the next several hours, long after she'd hung up from the conference call with her two coworkers, Hina's phone was similarly spammed with various messages from both Nemuri and Hizashi about her date for the night. They ranged from encouraging to downright lewd; Hizashi was trying to at least show that he thought the two of them would be a good couple, though the way he insistently sent long blocks of nothing but ring emojis, eggplants, water drops, and some sort of kissy face really skewed the intent behind it.
Nemuri was a bit more direct about her meaning, asking if they'd done the down and dirty for real or if Hina wanted any tips on how to set the mood for the 'post-date exercise.' Hina resorted to turning her phone on silent mode for the remainder of the afternoon, sick of feeling it vibrate in her pocket over and over again.
Right at 7 o'clock-Aizawa was prompt if nothing else-Hina heard a knock at her apartment door. She opened it with a smile, and tried not to stare at the sight of Aizawa in casual clothing. An easy feat, it was not.
Half of his long hair pulled back in a messy bun, the rest left down to it's normal length. Somehow he always managed to make the locks look so soft. She'd be lying by saying she hadn't thought about reaching out and dragging her fingers through it at times. Especially now that it wouldn't be too weird since they were technically dating.
Very different from his daily outfit, he had on a dark red, long-sleeved shirt paired with comfortable jeans. It was a little more form fitting than his hero costume, accentuating his toned arms a bit. Hina was definitely appreciating that little point.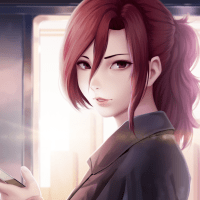 Hina
Wow, you clean up nicely...
She said, stepping out from her doorway and shutting the door behind her. She didn't miss the way his gaze flitted across her best pair of jeans and a green dressy blouse, sleeveless blouse to add a bit of color.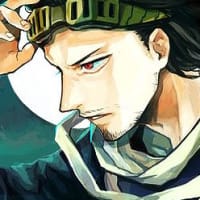 He said, the skin of his neck growing a faint shade of pink and wearing an expression of content.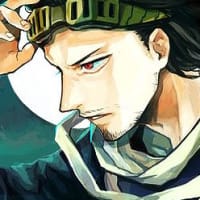 Aizawa
Green looks nice on you.
Hina's head tilted a bit as she smiled, reveling in his compliment. He already looked relaxed and they hadn't even started the date yet. Things were going well. She couldn't recall the last time he'd been in such a good mood before. Certainly never at school. He was always far too stressed.
Then he sighed, shooting her a curious look.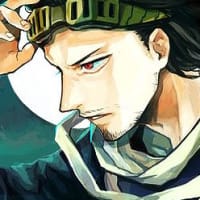 Aizawa
I'm going to assume that Nemuri and Hizashi know about us, if the dozens of texts are anything to go by.
Aizawa suddenly guessed with a raised brow. Hina winced, tugging at the bottom of her blouse.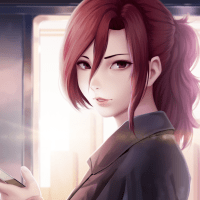 Hina
I'm afraid so...I couldn't come up with a good enough excuse for why I wasn't drinking with her tonight, so I just told the truth. She dragged Hizashi into it from there.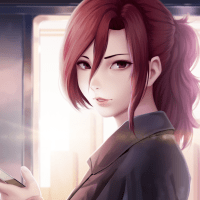 Hina
I told them we were taking things slow and didn't want to make a big deal out of everything, but you know how they are. I'll probably have to bribe them into keeping their mouths shut. Even that might not work.
His eyes closed for a moment, taking a slow breath, but after releasing it he seemed back to being content as before.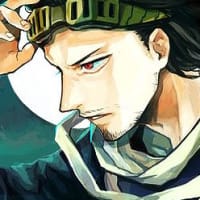 Aizawa
I guess I shouldn't have expected for this to stay out of their radar forever. But it's fine.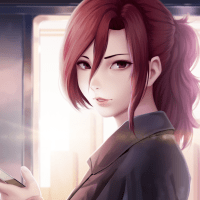 She asked in concern. He'd been the one to ask if they could keep their budding romance quiet for now, until they were both more comfortable with what was between them. That had been fine with her, as there was still a note of confusion as to how quickly she wanted things to progress, or what exactly they both wanted from this relationship.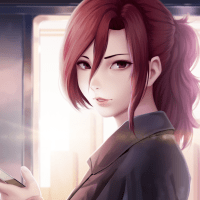 Hina
I could ask them to seriously keep it to themselves. I'm sure they wouldn't go against your wishes as your best friends.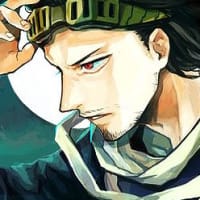 Aizawa
Don't worry about it.
He finally said with a shake of his head.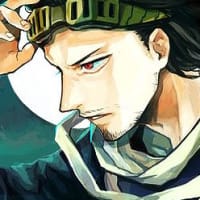 Aizawa
What's done is done.
Hina nodded, unable to explain her feelings. There was this tiny spark of happiness that he didn't mind his friends knowing about them. The whole school might be a different story, though...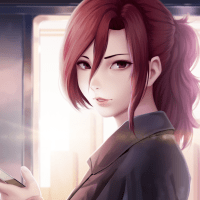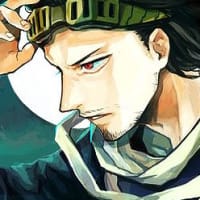 Aizawa
What are you in the mood for tonight?
He asked, changing the subject.
She went to answer, but her ringtone went off before she could get a word out. Letting loose a small sigh, Hina shot Aizawa an apologetic glance before checking the caller ID. A frown replaced her wry smile.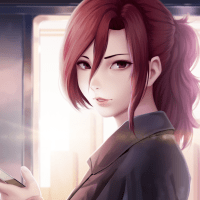 Hina
It's the Commissioner.
She muttered worriedly, wasting no time in answering the call. Aizawa stopped walking when she held the phone up to her ear.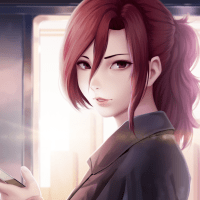 Hina
Scarlet Seer speaking.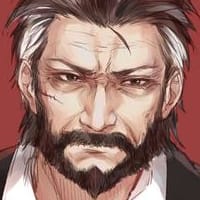 Commissioner Jino
This is Commissioner Jino.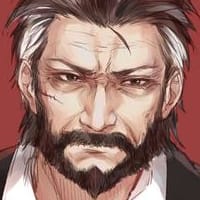 Commissioner Jino
Another hero has been found unresponsive within the past few hours. Same situation as the previous victims. We were granted medical custody due to our ongoing investigation and had him transported to the closest hospital. I'd like you to use your quirk to see if there's any further information you can glean from his mind.
Eyes closing sadly, she let out a disappointed breath. It wasn't just that her date with Aizawa was being interrupted. Oh no. In the grand scheme of things, that was the least of her concerns right now. Her brother had struck again. Another hero, psyche no doubt broken and as of yet irreparable. Four in total now. Four victims to her bloodline.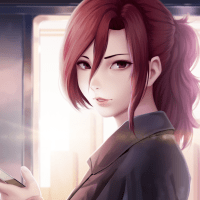 She inquired, hand rubbing at her neck nervously. Aizawa caught her eye, hands in his pockets and waiting patiently for her call to end. He knew what was going on, and thankfully didn't seem too upset that things had been halted for the night. He flashed an understanding quirk of his mouth, nonverbally reassuring her that he wasn't in any rush.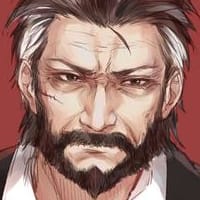 Commissioner Jino
The victim was found in his own apartment in Hosu City. We're lucky we caught this so quickly. The Commissioner reached out for any similar cases the other districts may have encountered. The MO stood out to us, but there's something different about it this time.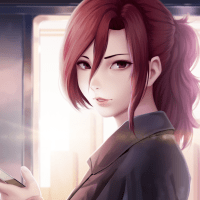 Hina
He's moved to Hosu now...
She wondered aloud, feeling a surprising spark of relief at the news. Following up the relief was confusion. Why was he there? Perhaps he still didn't know where she was...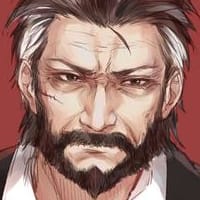 Commissioner Jino
From what we understand, yes.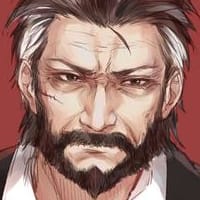 Commissioner Jino
We're still looking into what could have caused the change in location.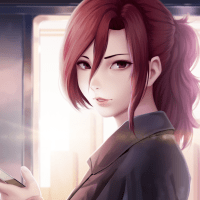 Hina said. Figuring she wouldn't learn anything more until she got to the hospital, she kept the few questions she still had to herself until then.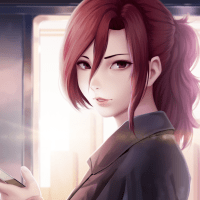 Hina
I will be there as soon as I can.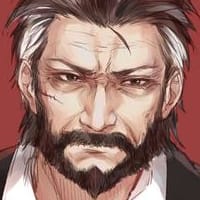 Commissioner Jino
Thank you. I will see you shortly.
The line disconnected after that, and she turned to Aizawa, suddenly feeling tired. Why couldn't things go off without a hitch? Just once? Not for the first time, Daichi was making her life more difficult than it needed to be. Wrecking her life from afar.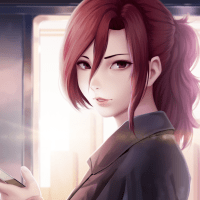 Hina
There's been another victim.
He nodded, no doubt having inferred that from her call. The news surprisingly didn't seem to upset him as much as she thought it would. He had walked a good fifteen minutes to get here, after all, and now it was sounding more and more like their date wasn't going to happen.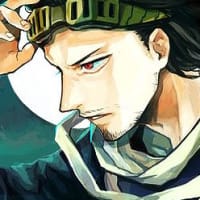 Aizawa
I understand. Duty calls. Raincheck on dinner?
Hina almost apologized. Almost. But her mouth shut into a fine line. Dissatisfied with the possibility of having to wait another week before spending more time with him like this, Hina shook her head resolutely. She couldn't care less if Daichi suddenly showed up out of the blue right that second, or if fire rained down from the sky. She was having this damn date with Aizawa.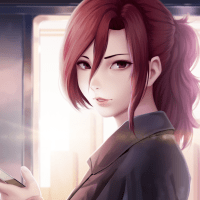 Hina
You know what? No. Like hell I'm gonna make you walk all the way to my place for nothing. Come with me to the hospital and we'll get takeout on the way home. I'm not waiting another week just to spend more time with you.
She declared, grabbing his hand and dragging him towards the direction of the hospital. He stumbled for a moment, caught off guard, but recovered and allowed himself to be pulled along.
She seemed to realize how aggressive her request had come out to be, daring a glance at the man behind her but still maintaining her walk.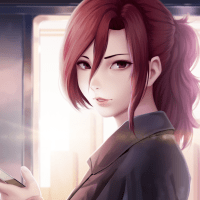 Hina
...If that's alright with you.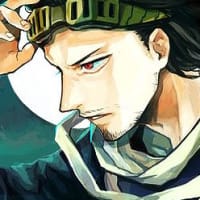 He replied in amusement, a little rare smile gracing his lips. That small gesture alone made him even more adorable to her. Adorable was never a word she would have thought to use to describe him up until now, but suddenly it fit how she felt perfectly.
It dawned on her that she was seeing a side to him that most others probably didn't know existed, and that was the cherry on the cake. Returning his smile, she stopped dragging him and slowed her pace, walking side by side with him down the sidewalk towards their destination, fingers still intertwined.
~~~~~~~~~~~~~~~~~~~~~
They were ushered to the same 4th floor hospital room as the first time she'd been summoned by the police Commissioner. But this time, a fourth hospital bed was set across from the other three. A bulky, sharp-haired man lay atop it. Medical personnel tended to his body, monitors and needles placed in essential parts of his body to keep him alive.
Jino stood at the foot of the bed, shaking his head sadly, then turned when he heard them enter.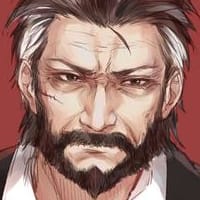 Commissioner Jino
Scarlet Seer. Eraserhead.
He greeted, then looked at Aizawa with a little surprise, probably not expecting to see him too.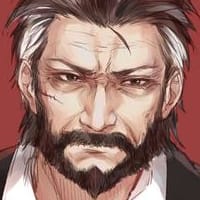 Commissioner Jino
As I stated on the phone, the victim was found in his apartment in Hosu. This is the first we've seen him deviate from his alleyway attacks or his MO thus far. He is the first victim to have physical injuries.
Both heroes faced the new victim, but she felt Aizawa tense beside her. Frowning, she noted the surprised expression as he stared at his face. Recognition flashed through his eyes. Was the man famous? She didn't know him...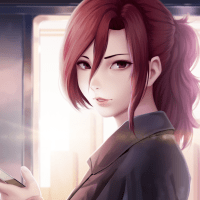 She asked. Jino opened his mouth, but Aizawa was the one who answered.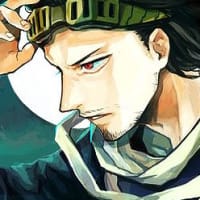 Aizawa
Mister Blaster. He's based out of Hosu City.
He informed her, eyes still riveted on the stitches and scratches lining his forehead. The mixture of emotions in his eyes was too much for her to interpret.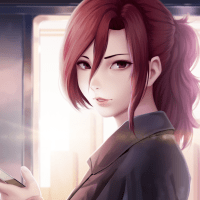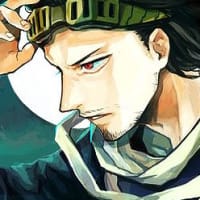 Jino spoke up then, looking thoughtful.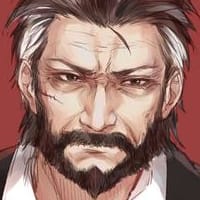 Commissioner Jino
Ah, now that you mention it...you both came from the same graduating class didn't you, Eraserhead?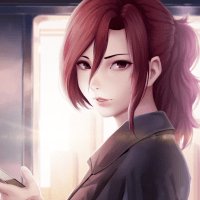 (Inner Thoughts)
A classmate, maybe a good friend.
Hina connected the dots, then turned back to the man on the bed.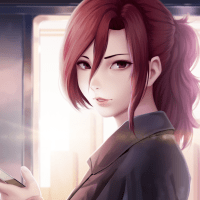 Hina
Give me just a moment.
She said, eyes glowing a bright cyan as she activated her quirk. If she could help his friend in any way, she would definitely try.
Her vision of the hospital room gave way to that familiar inky darkness she'd experienced in the other three heroes minds. The space was speckled with the vibrant yellow shards of his psyche. Immediately, Hina noticed something different in Mister Blaster's mind. This time the pieces were much larger. Whereas the other victims' had been fragments and in some cases fine dust, these were as large as her palm, floating above and around her in a sparkling night sky of his mind.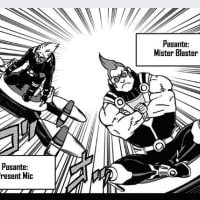 She heard to her left, body tensing from the unexpectedness of the sound. She backed up out of the way to avoid the right hook aimed at her face. A wild and scowling face showed the intent behind it. The 'whoosh' of air at her cheek made her flinch, and she scrambled to get out of the way as he continued his pursuit, swinging wildly at her.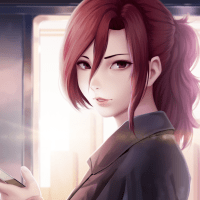 Hina
Please stop! I'm not here to hurt you!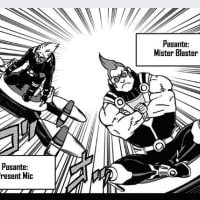 The man roared, pain and distrust evident in his expression and posture. Unlike the others, Mister Blaster was clothed, though they were worn and ragged. He was tense, breathing heavily with eyes wide completely focused on her and nothing else. He shook himself off, preparing to barrel forward again.
The wave of self-loathing and vulnerability that surrounded him and his mind was palpable, and her moment of distraction cost her. One of the shards cut at her arm, and the moment of shock gave him the opportunity he needed to make a connection. His elbow caught her temple harshly, and she was sent off to the side, sliding against the black floor with a grunt of pain.
Her skull felt bruised, but nothing serious at the very least. This was all in his mind, so there wouldn't be any physical wounds to her body, but it would certainly hurt nonetheless.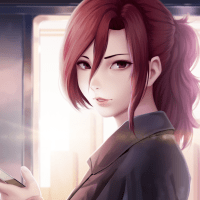 Hina
Wait! Just listen-urgh!
She cried, trying to fight him as crashed on top of her, keeping her in place. His strength was evident as the punches began, and Hina was dazed and disoriented, but she held onto her mental connection with an iron grip, intent not to be forced out now. She wanted to help this man, even if he didn't know why she was there.
It was apparent he intended to crush her into a bloody pulp at this rate, his instinct for self-preservation outweighing any logic at the moment. Face bruised and a bust lip, she tried blocking his attacks with everything she had.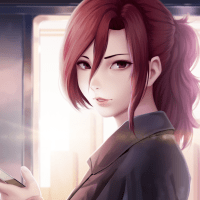 Hina
Mister Blaster-uurgh!-please! Let me just talk to you!
Miraculously, he stopped, but the unease and distrust was still present.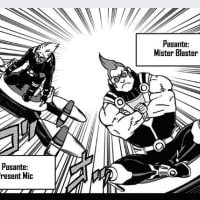 Mister Blaster
Who the hell are you? What do you want?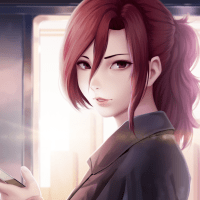 Hina
My name is Scarlet Seer! I'm a hero!
She panted, relieved that the punches had stopped. Her voice came out high-pitched and quick, trying to get her message across.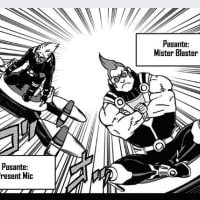 Mister Blaster
Get out of my head! I hate it!
He bellowed, and she nodded frantically.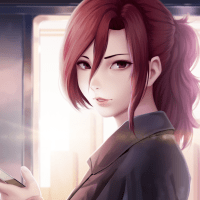 She held up her hands in a placating gesture. They were both breathing heavy, the aura of self-loathing pressing down on them both.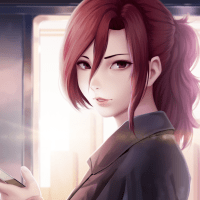 Hina
I know, and I'm sorry...but this is the only way I can communicate with you. Your psyche has been broken.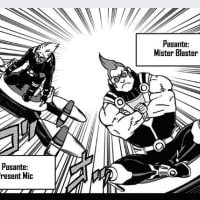 Mister Blaster
I'm not broken...
He growled threateningly, and she let out a breath, afraid he'd start punching again.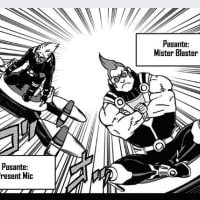 Mister Blaster
No one can break me.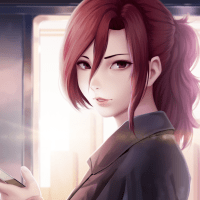 Hina
No, no, that's not...I'm...
She swallowed thickly, tasting blood.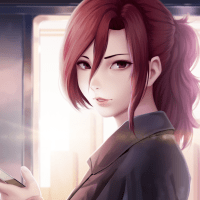 Hina
-please...just let me sit up and I'll tell you what's going on...
He stared down at her with suspicion. Wearing her heart on her sleeve, she waited anxiously, hoping he'd determine that she wasn't there to cause further harm to him. Slowly, like a wounded animal, he eased up from her torso and sat back. Now free of his weight, she straightened and touched her lip, feeling the split and seeing red on her fingertips.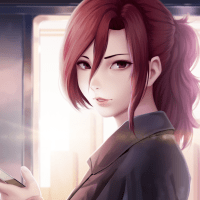 Hina
You throw a hard right hook, I'll tell you that...
She panted with a little laugh, breathing beginning to even out now that he was in a calmer state. She rubbed at her jaw, the soreness blossoming now that things were settled down. She'd definitely be feeling that once she pulled out of his mind.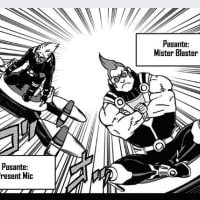 Mister Blaster
Scarlet...something? I've never heard of you.
Mister Blaster surmised suspiciously.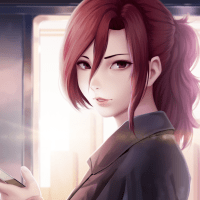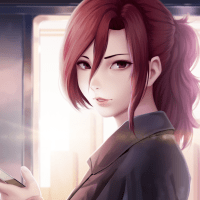 Hina
I'm based out of Musutafu, and a teacher at UA. Do you know where you are right now?
She noticed the recognition from his eyes at the mention of her workplace. Mister Blaster shrugged, looking around at the yellow glass-like pieces floating in the space around him.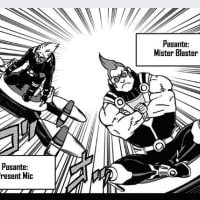 Mister Blaster
Of course I know where I am! This is...this is just...
Hina sighed quietly, knowing this was going to be a difficult conversation. If her hunch was correct, Daichi had been preying upon each hero's inner demons and exploiting them. With that in mind, obviously Mister Blaster had some issues with his sense of self, the depressive aura of self-loathing and vulnerability still sinking deeper. She tried her best to ignore it.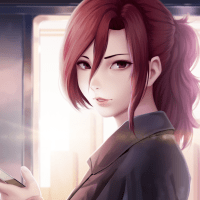 Hina
We are currently in your head. In your psyche. Do you know who attacked your mind?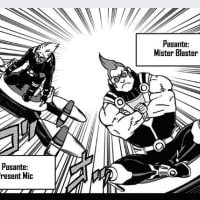 Mister Blaster
Some punk kid with...red hair.
He muttered, staring at Hina intensely. His shoulders grew tense again, hands forming fists.
She sighed, nodding.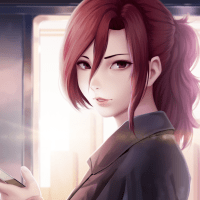 Hina
Yes, I am related to him. He's my brother. But I am not affiliated with him whatsoever. I'm trying to stop him from doing this. That's why I'm here.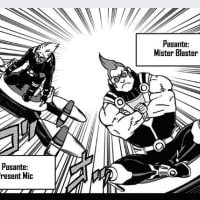 Mister Blaster
What did he do to me?
He asked, deciding to tentatively trust her for now. He still looked about ready to start swinging again, but at least she had his attention.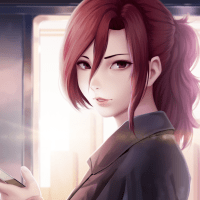 Hina
See all these yellow shards?
She pointed up around them, and he followed the direction of her finger.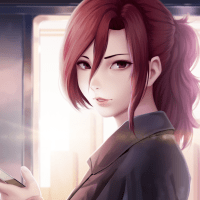 Hina
That is your psyche, your mental state. Normally, this place would represent itself as some sort of happy place. Something you familiarize with.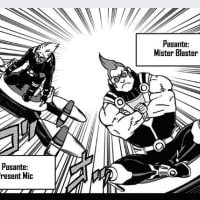 Mister Blaster
You're saying I've gone crazy?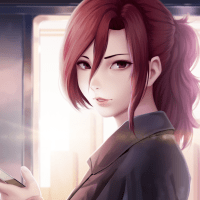 Hina
No. I'm saying my brother shattered your consciousness. You're stuck here, in your mind. Like a coma.
She summarized with a shrug. It was difficult to be tactful about it, and figured that he was the type that would benefit from her being blunt.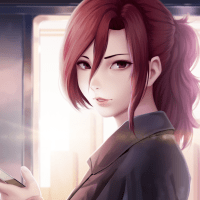 Hina
In reality, you're unresponsive on a hospital bed in Musutafu.
Mister Blaster's brows furrowed as he took in all this information. His arms crossed and he looked at his lap. Hina waited, giving him time.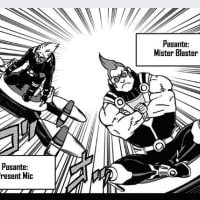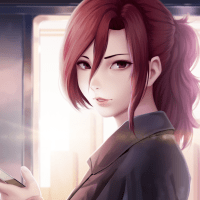 Hina
No, they're keeping you in a stable condition. To keep things simple, you just won't wake up. Until we find a way to help you-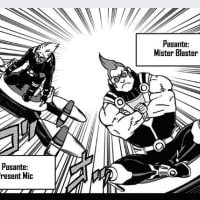 Mister Blaster
I don't need help. I'll figure it out myself and get back at that bastard.
The redhead shook her head but said nothing, deciding not to retort her disbelief.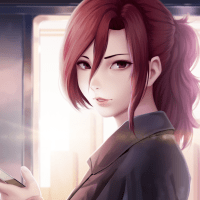 Hina
Maybe so, but we need your help. We need to know what happened, to see if there's anything you saw that could help us catch him.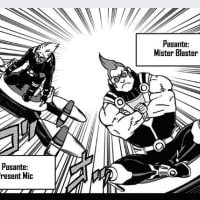 Mister Blaster
How am I supposed to believe you? You're blood. For all I know, you could be wanting to help him.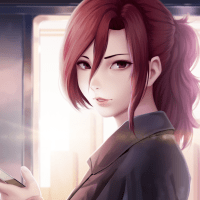 Hina
I especially want him stopped. He's my brother, yes, but he's a villain. He's sick and twisted. Everything he does brings down my family name. So please...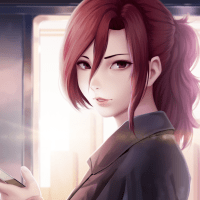 Hina
Is there anything you can tell me about the attack that might lead me to him?
It took a long time, but Hina was patient. Whatever was making him hesitate, she couldn't tell. Maybe pride, maybe embarrassment. The emotions swirling around them, Hina had trouble keeping her own in check. Enveloping herself in someone's mind made her susceptible to the emotions they felt.
His teeth gnawed at his lower lip, thinking hard.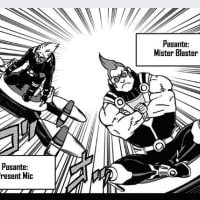 Mister Blaster
I finished patrolling and went into my apartment. I didn't hear or see anyone behind me, but I felt a presence...couldn't explain it better than that. Next thing I know, this muscular villain is attacking me and the brat is getting in my head.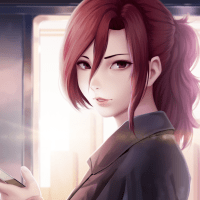 Hina
There was someone else with him?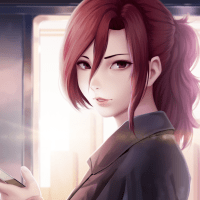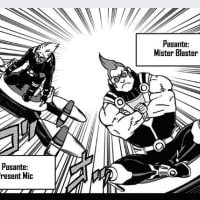 Mister Blaster
Yeah, the big guy is the one who knocked me around. Your brother's eyes were glowing, but he didn't try to approach me or anything. Figured he was the conniving one with the mind powers...
None of what he'd just said made a whole lot of sense. Daichi, to her knowledge, had never worked with anyone. He'd always been the lone wolf type. This was a very confusing development.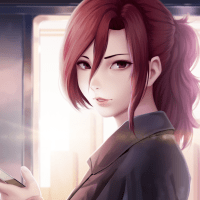 Hina
What did he look like?
Mister Blaster shrugged with a shake of his head. His scowl was intimidating.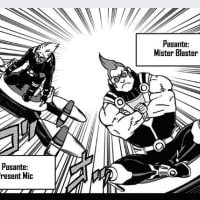 Mister Blaster
I don't know...big? Bald? I wasn't too focused on painting a picture of him in my head at the time.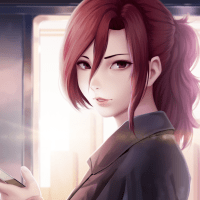 Hina
Did they say anything? Do anything strange?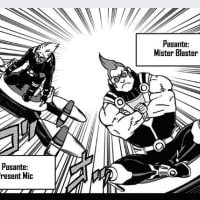 Mister Blaster
No, lady. They just fucking attacked me! Caught me off guard, otherwise I would've crushed 'em! Two on one? Cowardly!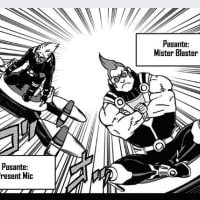 Mister Blaster
A real villain would've faced me like a man.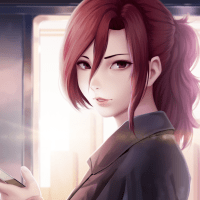 Hina
Nothing else comes to mind? Any small detail might help.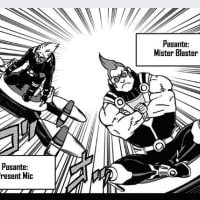 Mister Blaster
I already told you! Nothing else.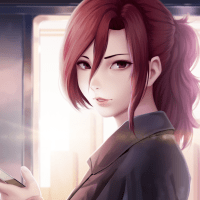 She said, backing off her questions. He was growing angrier by the minute. His vulnerability issues weren't doing her any favors. There wasn't anything else to be learned now. Hina stood from her spot in the darkness, careful not to touch any of the shards above her.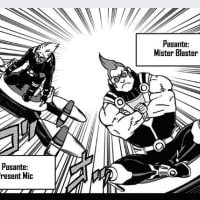 Mister Blaster
Where are you going?
Mister Blaster asked, standing too when she moved.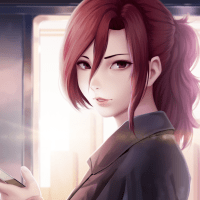 Hina
I'm leaving. I've learned all I can from you. Now we just have to hope it's enough to find him.
She stated, watching him carefully. He was tense again, as if ready to resume his beating again.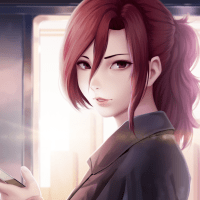 Hina
In the meantime, hopefully I can find a way to fix the damage he's done to you.
Frown in place, he reached up to the closest shard, then hissed and pulled away as his fingers made contact with the sharp surface. The shard's yellow surface was now tainted with his red blood.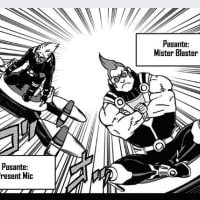 Mister Blaster
Hey lady...
He called just before Hina ended her quirk. She paused, waiting expectantly. His eyes searched hers for a long time, the facade of arrogance eventually shedding away layer by layer as he debated whether to speak his mind or not.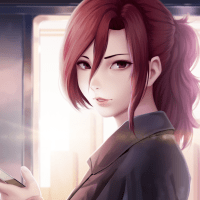 She prompted, hoping he'd say something soon if he was going to, because her head was beginning to hurt. Both from quirk overuse and the punches he'd thrown her earlier.
He swallowed, glancing around uneasily, then shook his head. His voice was quiet, defeated.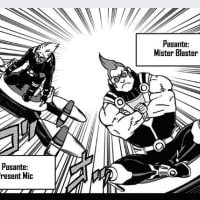 Mister Blaster
Just...hurry up and fix me...I don't want to be stuck in here forever...
Heart clenching, because the redhead had no idea if she could even help these people that Daichi traumatized and hurt, she managed a small smile. If only for his sake.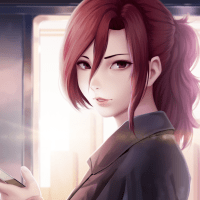 Hina
I promise I'll find a way to bring you back.
With the cessation of her quirk, Hina was brought back to reality with a jerk, where she was sitting in a hospital chair, and a hand steadying both of her shoulders. She hadn't recalled sitting down before delving into his mind. She blinked, getting her bearings, before looking at Aizawa who was crouched in front of her. A frown marked his face.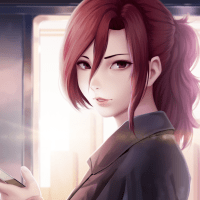 She asked, then winced, feeling the pain of Mister Blaster's assault in full force. Her hand pressed at her jaw, hissing in pain.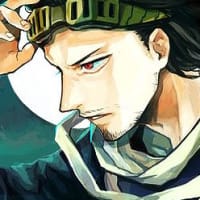 Aizawa
I should be asking you that.
He said, looking her over for signs of injury but found none. His hands released her shoulders.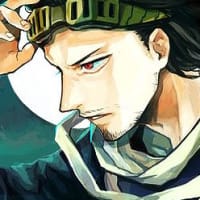 Aizawa
You started flinching with pain and almost collapsed. I was going to use my quirk to bring you out, but then it stopped.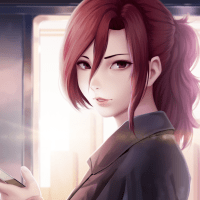 She realized that her tussle with the patient had probably come across in her physical body. They'd probably panicked, unsure of what was happening.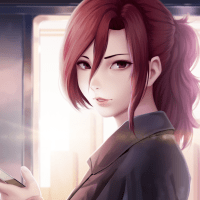 Hina
It's nothing to worry about. Mister Blaster just wasn't sure who I was, but we talked it out.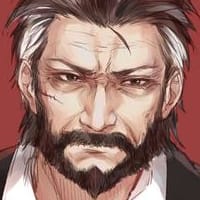 Commissioner Jino
You were able to make contact with him?
The Commissioner asked eagerly. Contact meant information. And that was what he was in desperate need of right now.
Hina nodded, holding her head gingerly in an attempt to alleviate the throbbing.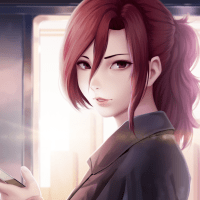 Hina
Yes. He was more coherent than the others. He said he was followed into his apartment by two men, my brother and another muscular villain.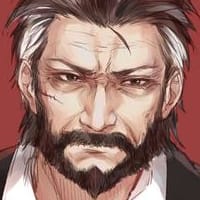 Commissioner Jino
Did he recognize the other one?
Jino began writing this down on his notepad, not missing a single detail.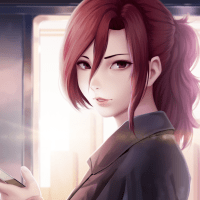 Hina
No, it didn't seem like it.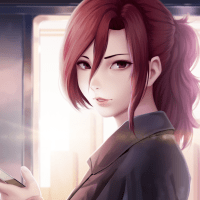 Hina
Other than that, there wasn't much he could give me. The assault was quick.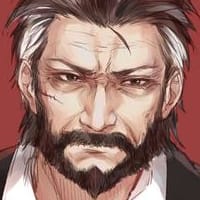 Commissioner Jino
Did he give a description?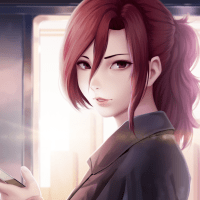 Hina
Just that he was large and bald. He grew irate after that, so I decided to stop asking questions.
She explained, standing from the chair once most of the initial mental pain had passed. She unconsciously swiped her thumb across her lip, but found no blood. Her busted lip was just psychosomatic. Aizawa was watching her closely, noticing her actions.
She perked up, remembering something.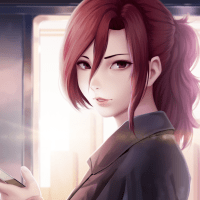 Hina
Oh, there was one other thing. The fragments of his mind were much larger than the other heroes'. I think that's why he was coherent enough to talk to me. Daichi probably didn't have time to destroy his mind to the extent of the others, so he simply attacked what he could and didn't finish the job.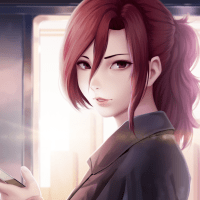 Hina
That's what my first thought was. I don't know for sure what happened after he was attacked though.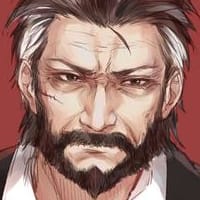 Commissioner Jino
Well, this is certainly more than we had 20 minutes ago. And it gives us a clue as to a second perpetrator.
Jino remarked, putting his notepad away and addressing the two heroes.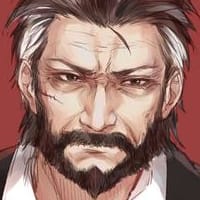 Commissioner Jino
I appreciate your hard work. I'll call you if we have any further need for your quirk.
Hina nodded tiredly, following after Aizawa as they left the bright hospital room behind.
~~~~~~~~~~~~~~~~~~~~~~~~
Aizawa's apartment was closer to the hospital than Hina's. They grabbed takeout from the nearest sushi stall, both starving and tired and eager to kick back and relax. The trip to the hospital had taken longer than anticipated, and now their stomachs were growling their displeasure.
Twenty minutes later they found themselves seated on his living room floor, up against the leg rests of his couch, eating from their food boxes and watching a documentary on the history of quirks. Not because it had looked all that amazing, but because there was very little else on at this late hour. After awhile though, it sort of drew Hina in. She ate her food in peace, relaxing beside her date.
One lamp was turned on in the corner, but that was the only light in his apartment. Hina had wanted that 'romantic dim lighting' as she'd called it, and he didn't mind obliging. She'd somehow found his stash of blankets in his linen closet, and had proceeded to made the carpet more comfy with the additional padding.
Aizawa had found a bottle of wine in his cupboard that he'd never ended up opening-a gift from Nemuri some time ago for a holiday he couldn't remember. He preferred harder liquors to wine, but kept it around for the right occasion. Hina more than appreciated when he dug it out and opened the cork, and sipped slowly at the red drink as she ate. She hadn't had a good wine in ages, so it was a welcome change.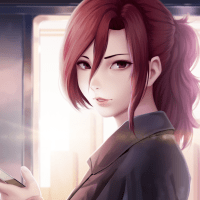 Hina
I vote for more at-home dates.
She suddenly said, glancing at him with content.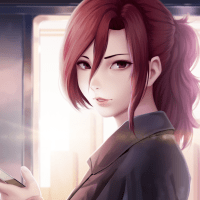 Hina
This beats a stuffy restaurant any day.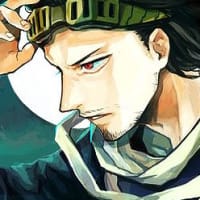 He nodded his agreement, glad she thought so. The comfy at-home atmosphere was just to his liking.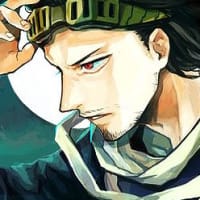 Aizawa
I'll enjoy it while I can. The beds at the training camp aren't even better than my couch. I'm not looking forward to being away from home either.
Hina looked at him, reminded that he'd be leaving soon.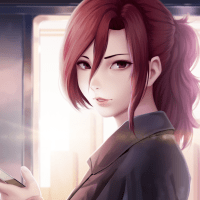 Hina
A whole week, right? You'll be gone awhile. It'll be strange not seeing you every day.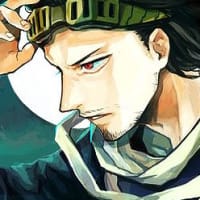 Aizawa
I'm sure you'll manage.
He said, and she could see the corner of his lip lifting in amusement.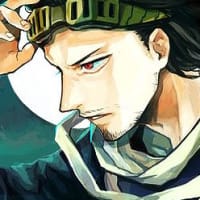 Aizawa
Hizashi and Nemuri will keep you company.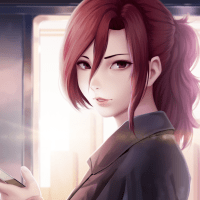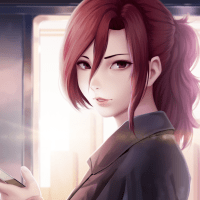 Hina
They'll interrogate me while you're away. I'll probably be institutionalized by the time you get back from them driving me crazy.
He chuckled under his breath.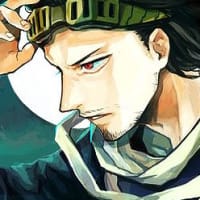 Aizawa
Just avoid them, then.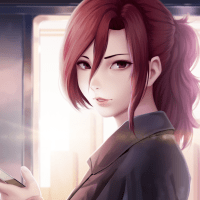 Hina
I work with them. How am I supposed to do that?
She bemoaned teasingly, shaking her head. That was an impossible task, avoiding the two biggest snoops at UA. They could probably hunt her down from the other side of the city and weasel out of her whatever gossip they were looking for.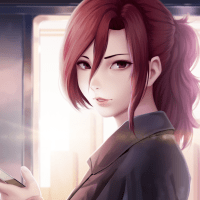 Hina
If I didn't know now that I can at least hide myself with my quirk, I'd seriously consider calling in sick all next week. Even then, they both know where I live.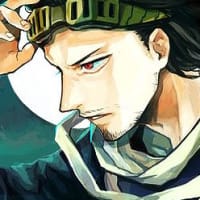 Aizawa
Is that what you did during the exam?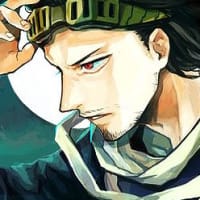 Aizawa
I watched your match, but it was difficult to follow.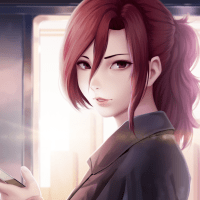 Hina
Hmm, yeah I imagine it was.
Hina smiled, thinking back on her fight.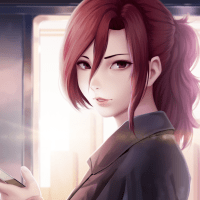 Hina
I'd been toying with the idea of camouflage ever since I worked out how to project images. That was the first time I tried using it, though.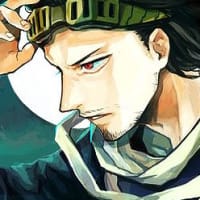 Aizawa
You did well, by the way.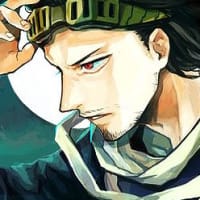 Aizawa
Sero isn't easily tricked, but he was struggling to keep up with you. And Mineta saw you as enough of a threat that he was forced to put aside his instinctive cowardice in order to pass.
Hina felt the red forming at her cheeks, pleased with his words of praise. Aizawa didn't give praise without reason, so she knew he meant every word. It was amazing, that feeling of validation and acknowledgement of her skills.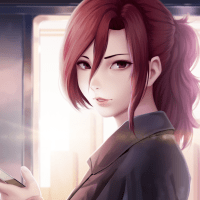 Having finished her food, she closed the box up and set it down beside her, picking up her glass of wine to finish while they talked.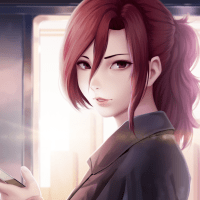 Hina
I think the biggest thing I learned from the match was that I am completely in control of my quirk. I'm not going to accidentally hurt someone unless I intend for it to. I'm not like Daichi.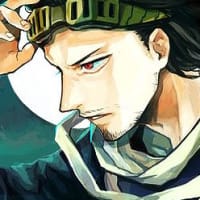 Aizawa said, curiosity marking his expression.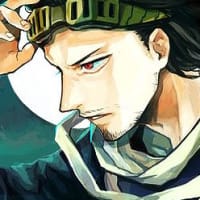 Aizawa
What ever made you think that to begin with?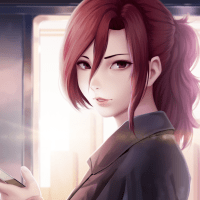 Hina
My own...fears, I guess.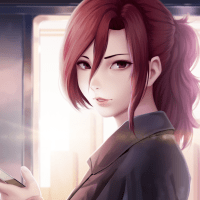 Hina
But I don't think I'm afraid of it like I used to be. Which is some weight off of my shoulders I didn't realize I'd been holding on to.
He nodded, glad that she seemed much more at ease with her own power. He was relaxed and happy in her company. She turned to him then, smiling.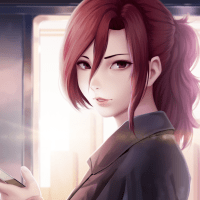 Hina
I went back and saw the replay of your match with Yaoyurozu and Todoroki. They're such capable students, no wonder they got in through recommendation. I was impressed.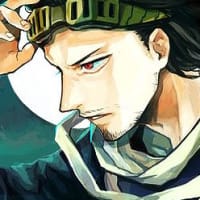 Aizawa
They struggled at first.
He admitted with a shrug, finishing up his own food and setting it to the side.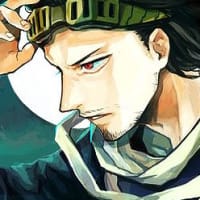 Aizawa
But ultimately, they realized their weaknesses and adjusted their strategy. Todoroki learned to seek solutions from others, and Yaoyurozu regained the confidence she'd been lacking. It all worked out as I'd hoped.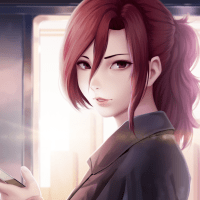 Hina
I saw you jump back at the last moment. Even I knew what they were going for with that tactic. You threw the match, didn't you?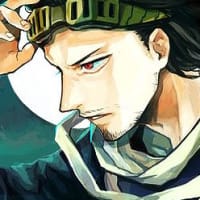 Aizawa
Giving them a win every once in awhile is sometimes necessary. No use having them give up now while they still have the potential for more.
He said resolutely, unabashed that he had intentionally lost for his students' sake.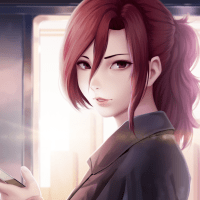 Hina
And here I thought I was going easy on Mineta and Sero.
She laughed, shaking her head.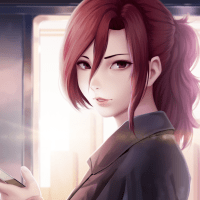 Hina
Now I know for sure. You're just a big softy, Aizawa.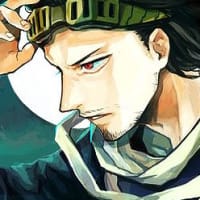 Aizawa
Don't go spreading rumors around.
He grumped, doing his best to glare at her menacingly, but she could see past his fake annoyance.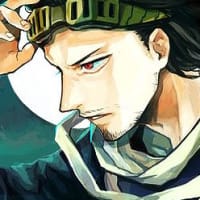 Aizawa
And you were going easy. There were plenty of times you could have ended the match in the first five minutes, but you waited to see what they would do.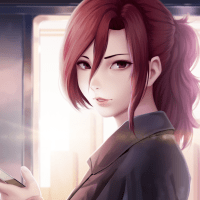 Hina
You're right, you're right. Guess I'll just have to be given some more training then.
Hina's smile widening in a teasing gesture. Part of her was thinking that the wine was beginning to go to her head. She wasn't normally this forward about the flirting she did engage with.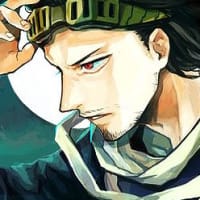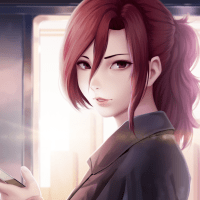 Hina
Mhmm. Should I book an appointment?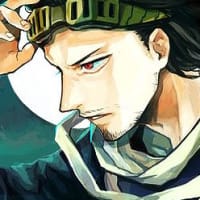 Aizawa
I'll be pretty busy for the next few weeks. Not sure if I could fit you in my schedule.
He replied evenly, eyebrow raised at her grin. His tone was serious, but the way he looked at her with amusement made it obvious he was only playing along.
She shimmied herself closer, setting the wine glass down so it wouldn't accidentally spill anywhere. Half-lidded eyes met his amused ones, and she flashed him a cheeky grin. They faced each other side by side against the couch, only a handful of inches apart.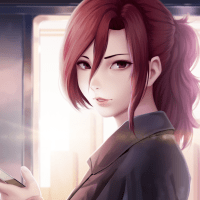 Hina
I thought I was worth making time for?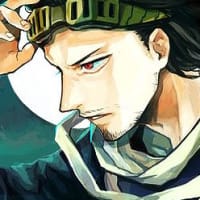 His eyes trailed down to her lips.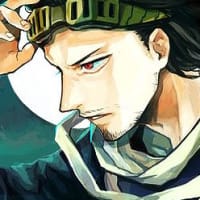 Aizawa
I did say that, didn't I?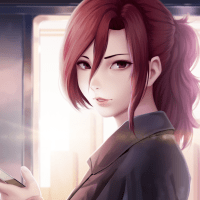 Hina
You did. So I hope you're a man of your word.
She muttered, leaning forward to slowly erase the distance between them.
Their lips met in a slow kiss, neither feeling the need to hurry anything along. The scruff of his beard prickled her chin as they moved slowly against each other, her hands bracing herself on the floor so she could lean into him.
The documentary was left forgotten, playing white noise that both heroes ignored in the dim living room. She felt his hand cradle her cheek, the gentle stroke of his thumb under her eye soothing and brought on a sense of comfort. Hearing the small exhale of content, Hina smiled through the kiss, happy that she in some way was the cause of his pleasant mood.
Chest tight with the pure desire to simply kiss him, she reached out and grabbed at his shirt when he pulled away to breathe. His other hand wrapped around her waist, shifting them both so she was straddling his hips. Their eyes locked in a lazy stare, warmth evident in their gazes. They closed again when she kissed him again, this one just as slow and lazy as the first.
The hand at her cheek slid backwards into her hair, tangling his fingers in it and pulling her closer. The tip of his tongue swiped at her bottom lip, asking permission which she gladly granted. Her mouth opened to allow him entrance, and he delved in, tasting the red wine from her mouth.
Hina couldn't quite hold back her little whimper of need, feeling his arm slide from her waist to trail his fingers up her side, barely ghosting themselves on her shirt. If they continued at this rate, their mutually agreed upon decision to take things slow would be put to the test. She wasn't confident it would hold water, now that she could feel his arousal directly beneath her. Wine wasn't helping the mix.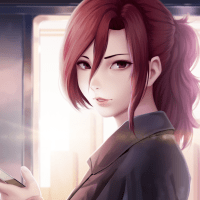 She hummed, hands running up his chest to his shoulder. Their kisses grew short and quick, and she smiled again.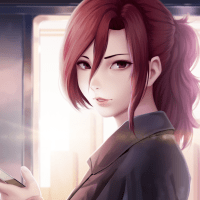 She managed in between kisses, not really believing her own words but hoping Aizawa's logic would swoop in for her.
Thankfully, his own reasoning seemed to come back to him, and he lingered for one last kiss before pulling them apart. Their foreheads rested together, breathing in the space between them to calm them down.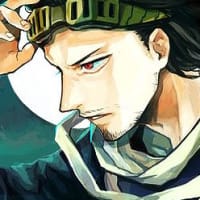 He reminded them both with a tiny nod. Then a small grin lit up his face.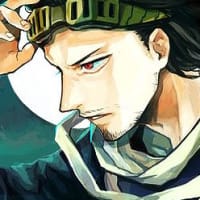 Aizawa
I'm a man of my word, after all.
Hina laughed with closed eyes, her nose scrunching up as she flashed him a smile, and he couldn't seem to look away.
She settled herself, glancing up at the clock on the wall.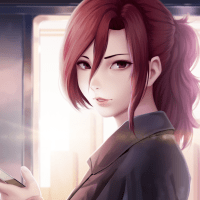 She muttered, not looking forward to the walk home at this hour. Plus, if Aizawa insisted on walking her home like he normally did, he'd be forced to walk back on his own. It didn't sit well with her. Maybe she could convince him to let her leave by herself-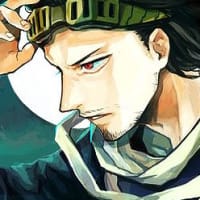 Aizawa
Stay the night, if you want.
He offered as if reading her mind, surprising the redhead.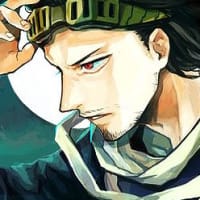 Aizawa
You can borrow some clothes to sleep in.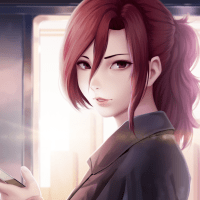 Hina
What just happened to taking it slow?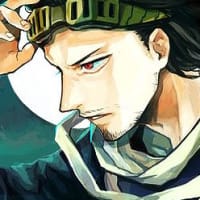 Aizawa
Staying over doesn't have to mean sleeping together. The couch is pretty soft.
He said with a shrug, not seeing the big deal. He'd just rather she didn't walk home in the dark, and he was too tired to escort her anywhere this late at night.
The redhead gave a little pout.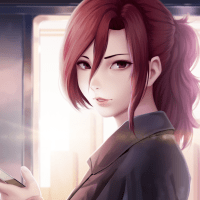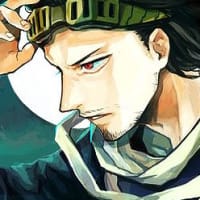 Aizawa
Are we going slow or not?
Aizawa frowned, shaking his head in confusion.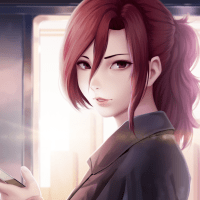 Hina muttered, smile returning. She finally got up from his lap so he could move, grabbing her unfinished glass of wine so it wouldn't spill.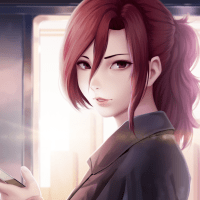 Hina
I'm realizing how fun it is to tease you, Aizawa.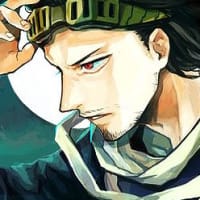 Aizawa
You and everyone else, apparently...
He grumbled, quickly standing and grabbing the leftovers from the floor.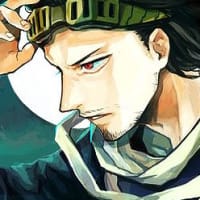 FOR FURTHER CHAPTERS, VISIT MY PROFILE!