~FOR PREVIOUS CHAPTERS, VISIT MY PROFILE~
CHAPTER 6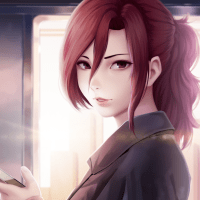 Hina
...any questions about managing your expenses with an inconsistent income? Now will be your last chance before tomorrow's test.
Hina said, setting down her chalk and turning towards the class. Most were still furiously scribbling away at the notes she'd written on the board, heads bowed down. She waited a few moments as one by one they finished their notes, looking up at her blankly.
A quick pan around the room with her quirk confirmed that none of them had current questions, though she'd expect some the next time around from either Momo or Iida at the very least that they wouldn't think of until after the test. They always seemed to be brimming with endless questions.
Hina glanced at the clock to check the time only a moment before the school bell rang, indicating that class was over. She'd been really cutting this lesson close, though the students had asked lots of questions during the course of class which had slowed her down a bit. But she was glad they were engaged enough to care about inquiring further on the material.
Everyone began to leave their seats, off to whatever their next class was. It took a few moments, but eventually they all filtered out through the door to the hallway.
She turned and began the task of erasing all of the notes that she'd written. It was a pain, since she'd just have to write them all over again during the course of this period, but she didn't want to give the students all this information at once and expect them to absorb it as well. Once the chalkboard was clear, she sat at her desk to wait for class 1-B to arrive.
They always took a few minutes to get there, so she took the opportunity of silence to check the news on her phone. Tapping to her homepage, a picture of the wreckage of a stone wall that had clearly been destroyed was bathed in red and blue police light at the very top of the page.
The headline attached made her pause. "Explosion at Musutafu's Maximum Security Prison!" Her eyes scanned the words, frowning in worry.
'Authorities are currently investigating the suspicious circumstances surrounding what caused a large explosion near the prison's eastern wing. The damage destroyed both the prison's external wall as well as the main building inside, leaving both heroes and law enforcement concerned that this was an intentional escape attempt.'
'Several heroes arrived quickly on the scene to prevent a full-scale riot or further escapees from regaining their freedom, but some speculate that there may have been a few that slipped away in the seconds after the explosion occurred. Until prison officials complete their own internal investigation and census, we are unsure just how dangerous this unexplained event truly is.'
'Nearby residents to the prison are advised to keep their doors and windows secured, and to avoid traveling alone at any given time until this incident is resolved. This article will be updated further as more information is released.'
Hina closed her eyes, rubbing at her eyes as a pit sank in her stomach. Musutafu's Maximum Security Prison was where her brother had been kept for the past 5 years. He hadn't been deemed dangerous enough to be locked away in Tartarus, so they'd sent him to the next best thing. The prison had never had a break out incident until now, which would surely cause a stir with the general public in the coming days.
There was no way to know if her brother had been among one of the escapees, or if it had anything to do with him at all, but her gut instinct told her that this was definitely, somehow, connected. Until the prison confirmed their missing inmates, the redhead would worry incessantly that her brother was out there somewhere. And knowing him, he'd-
Hina looked up swiftly, seeing the first few students of class 1-B standing in front of her desk or entering the classroom. Kendo watched her with some concern, holding the straps of her backpack.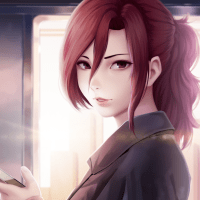 Hina
A-ah, yes, I'm just fine.
She fixed a smile on her face and straightened in her seat, turning off the screen and tucking her phone back into her pocket.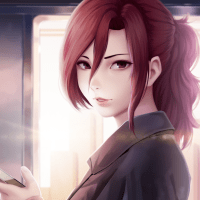 Hina
Sorry to worry you. Please take your seats.
Tetsutetsu and Ibara, who stood behind Kendo, both seemed unconvinced of her claim but respected her enough not to pry, and obediently took their seats. The rest of class 1-B filtered inside in ones and twos until the room was full of students. The bell soon rang to tell the students that class was officially back in session, and she stood from her chair to face them fully.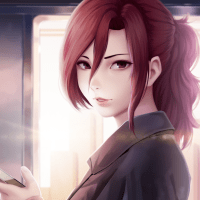 Hina
Welcome, class. I hope you are prepared to take lots of notes, as there is a lot of information to unpack today.
She clasped her hands together, purging her brother from her mind entirely and focusing on work. She could worry needlessly later when she was home.
Instead of disdain towards what they had ahead, she saw determined smiles, pencils already hovering over empty pages of paper to begin. They seemed very confident that they could handle anything she thew at them, and a quick perusal through their minds confirmed her initial impression. Cocky little brats, they were.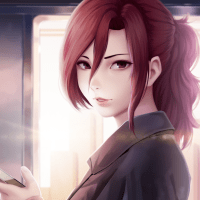 Hina
Well...Let's begin, then.
She smiled dangerously, swiping the chalk from the holder and set herself to see just how prepared they were for the lesson ahead.
~~~~~~~~~~~~~~~~~~~~~~~~~~~~~~~~
Scribbling in the last few small changes she wanted to make to the lesson plan for the following week, Hina shut her journal with a snap and stood from her desk, stretching out her back until it popped in a few places.
It was nearly 9 pm, but she'd finally completely caught up on her assignments that needed grading. For once, she had no left-over work to complete the following morning and the inbox on her desk was blessedly devoid of student homework. Without the worry that things were left unfinished, the redhead breathed a sigh of relief. Grabbing her purse, she flipped the light off beside the door, plunging the room in darkness and dragged the classroom door open at the same time.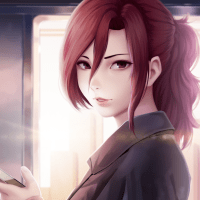 She squeaked, jumping back a step when Aizawa stood directly in front of the door, hand raised as if to knock. He pulled back as well, not expecting her to be there. Gripping the front of her costume, she willed her heart to calm itself as what had initially registered as danger in her mind quickly vanished upon recognizing who it was.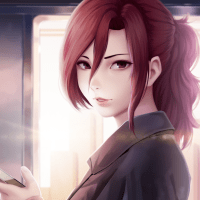 Hina
Fuck...you scared the living hell out of me.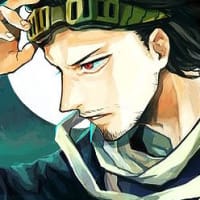 He said evenly, a tiny smile playing at his lips, stepping aside so she could leave the room, shutting the door behind her.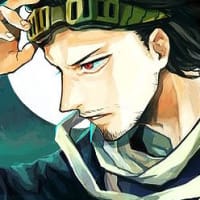 Aizawa
I wasn't expecting you to be leaving already.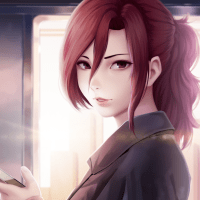 Hina
It's fine, neither was I.
She chuckled, feeling foolish now that the moment had passed. They began walking down the hallway, when she realized that he had come to her classroom for some reason or other.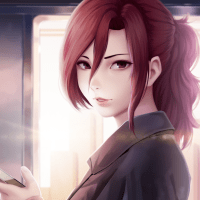 Hina
Did you need me for something?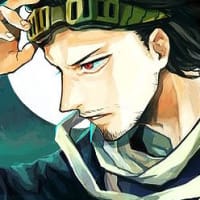 He shrugged, watching her carefully.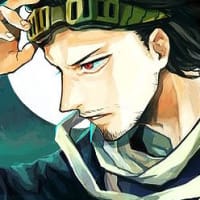 Aizawa
Come on patrol with me tonight.
Hina nearly stopped short, but caught herself before her feet tripped up. Accidentally doing something like that would just exacerbate her embarrassment. Had she misheard?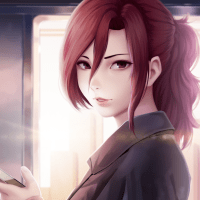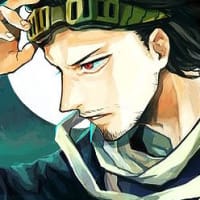 At first, she had the inkling that this was some sort of prank, but he seemed entirely serious. Her head shook in confusion.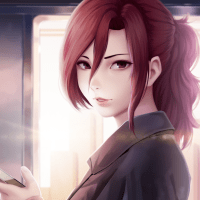 Hina
Why the sudden invitation? I thought you liked working alone.
His hand idly rubbed at the back of his neck, but his expression remained neutral. They'd reached the entrance doors.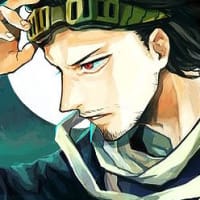 Aizawa
You mentioned last week that we would do something I found fun. So I'm inviting you.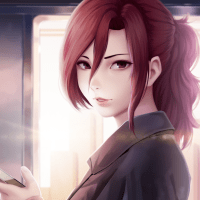 The redhead had completely forgotten her comment from their conversation with Cementos. That didn't mean she hadn't meant it, but Hina hadn't actually thought he'd ever take her up on the offer. This was pleasantly surprising.
Aizawa eyed her from the corner of his eye.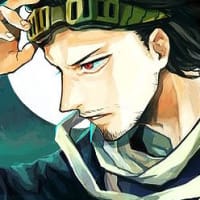 Aizawa
If you don't want to, that's-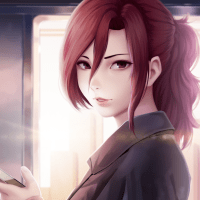 She interrupted, afraid she'd given off the impression that she wasn't willing. She stopped, causing him to as well, and gave him an amused smile.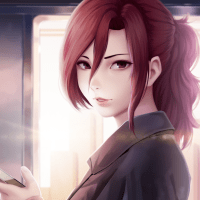 Hina
But, seriously. You really find patrolling fun? That was your first idea for what you wanted to do?
Aizawa's expression turned bland.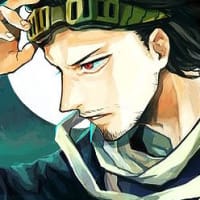 Aizawa
Are you coming or not?
She nodded happily.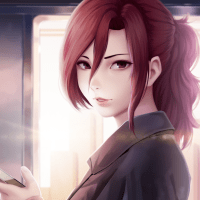 ~~~~~~~~~~~~~~~~~~~~~~~
Fully aware that Aizawa preferred high-up places to stake out during his patrol, she'd been nervous that her lack of a mobility-oriented quirk would cause her trouble keeping up with him. Using a capture weapon to reach high places wasn't an option for her. However, he seemed to keep her capabilities in mind when choosing spots to watch from, as her nimbleness and flexibility served to make up for any other lacking feature when there were things easy to climb nearby. Or she was just looking into it a bit too much. Either way, she was thankful that her acrobatic ability had some sort of use.
They found themselves on top of a bank, watching the street-light illuminated sidewalks below for passersby. Hina had been able to scale the building quite quickly from the flag poles jutting off the side of the building, and vaulted herself over the roof's edge to sit beside him in one smooth movement. One foot dangled down, the other tucked perpendicular to her body.
The wind caught at her hair, which was pulled up to be out of her way. A few stray bangs brushed at her face, but she did her best to ignore them. Her focus was entirely on the streets below, occasionally stretching out her quirk to someone she thought was acting sort of suspicious. So far, they hadn't come across any villains or criminals, and all she ever got from those passing by were mundane thoughts.
They didn't talk much. Aizawa was usually not that talkative to begin with, and the last thing the telepath wanted to do was annoy him to the point where he would regret asking her along. He had stated that he was taking her up on the offer of doing something fun, like he'd mentioned, but Hina wondered why if there was another motive behind his sudden request for company on his patrol.
Struck with another feeling of boredom, her eyes flicked over to Aizawa, who was crouched on the edge of the roof, hair and capture weapon levitating gently upwards. He'd always looked so cool while activating his quirk, so professional and serious, and always at the ready. Plus, it could be a bit intimidating to be the target of his quirk-cancelling gaze.
Before her simple glance turned into prolonged, creepy staring, she looked back down at the streets below, extending her quirk to an older gentleman that was slowly walking his way across the sidewalk, cane in hand. Her mind was immediately filled with images of much younger women posed in provocative, risqué outfits. Obviously he partook of those playboy magazines quite often. Hina grimaced, looking away quickly.
Aizawa seemed to notice her discomfort.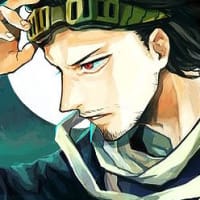 She waved his concern away, smiling a little because it was sort of funny.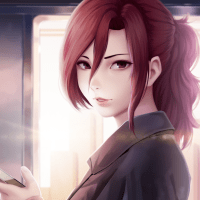 Hina
Just a perverted old man. Nothing we need to do something about.
He hummed acknowledgement, before looking back around him. Then, almost as an afterthought, he turned to her.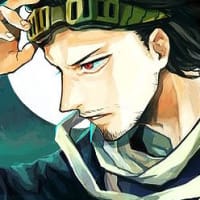 Aizawa
I should have asked when we started patrolling, but what is your preferred fighting style?
Hina turned to him again, finally tugging some of her bangs out of her face.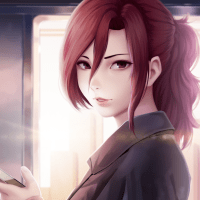 Hina
Most of the time I end up flooding the villain's mind with distracting thoughts, then close in for hand-to-hand combat if necessary. There isn't much other use for it in combat.
His eyes narrowed, not entirely in agreement, but moved on.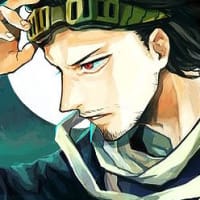 Aizawa
And if your opponent is too sturdy for close combat?
She only shrugged.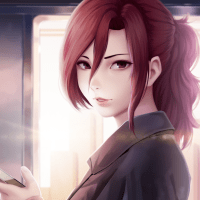 Hina
I honestly just have to figure something out on the spot. My nimbleness and speed usually help me evade until something comes to mind.
She could tell he didn't exactly like that answer.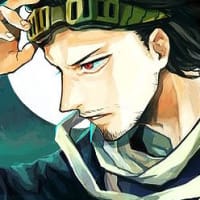 Aizawa
You should have figured all of that out during your hero course. That's the point of it; working out your quirk's strengths and weaknesses.
He mentioned sternly, and she looked away sheepishly.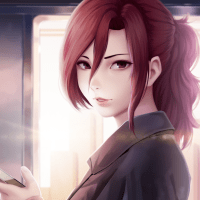 Hina
Yeah...I've always been more of a support hero, so I never figured I'd be in the brunt of combat with someone like that. My methods have always counted on someone else being there with me to assist.
He went to reply, but she held up a hand.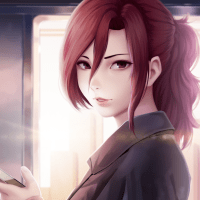 Hina
And before you lecture me on it, yes, I know that's an irrational mindset. And I have no excuse, especially since I'm a teacher. I just...haven't really been a pro hero for a long time, I guess.
His hair fell and settled into it's normal demeanor, the ribbons returning around his neck. He lifted the goggles to his head, revealing the red had left his eyes, and looked at her more with curiosity than accusation, of which she was thankful.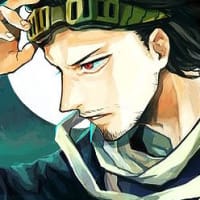 The part of her that had deep-rooted issues with her brother wanted to rise to the surface. It wanted her to shy away from the question or just pretend she was ok, but this was Aizawa. She wanted to get to know him, and the best way to do that was to allow him to get to know her. Even the parts that weren't all that great. Plus, it wasn't like no one knew who her brother was.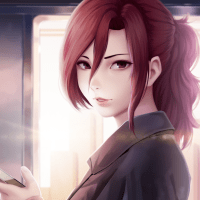 Hina
After my brother Daichi turned villainous, the public lost faith in me as a hero.
Hina admitted.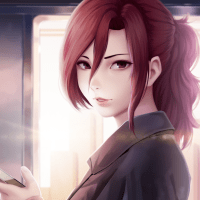 Hina
Every step I took or word I said was scrutinized by the public, and more than once there was an article published questioning whether I was just biding my time to take the same path as him. Hell, even some of the villains I helped arrest thought I'd possibly consider joining them.
She smiled humorlessly.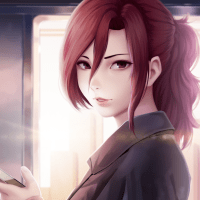 Hina
There's nothing worse than being lumped in with the people it's your job to defeat. So after awhile I just...faded into the background. Let the public figure I'd retired or something. I just wanted to stop being the talk of the town for reasons like that.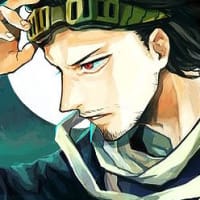 Aizawa
Why care what they think? It's not like a popularity rating determines whether you can perform rescues or not.
He questioned with a shrug. Obviously he had no problem working no matter what the world thought of him, but Hina wasn't that strong-willed.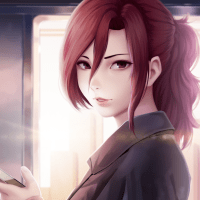 Hina
They're my reason for pursuing being a hero in the first place. I spent so much time working my way up, and in a single moment my brother destroyed it all. I couldn't handle the shift. I wasn't that experienced at the time, and pretty green. It shouldn't have affected me like it did but...in the end I just let it happen.
She accompanied her explanation with a shrug, eyes turning back to the streets below.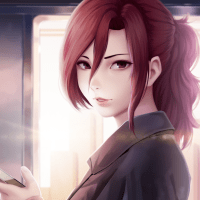 Hina
I'd always struggled to justify being able to become a hero with the quirk I have, and it seemed a sign that maybe it was time to accept I wasn't cut out for it after all.
And then she smiled. A small, shy smile all to herself.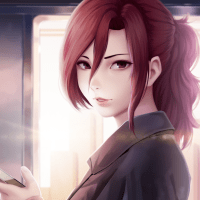 Hina
But I like being a teacher. Working with the next generation of heroes has always brought me a lot of fulfillment on it's own.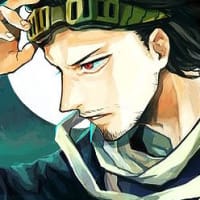 Aizawa
Staying at UA means maintaining your pro hero status.
He remarked casually. Something about the way she described herself was bothering him, but he wasn't sure how to voice it right at the moment, or if his comments would be unwelcome.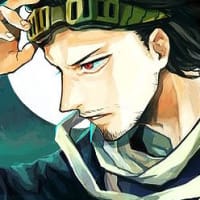 Aizawa
It should still be a high priority, if only for that reason.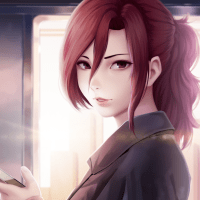 She trailed off, eyes still following some of the people below them.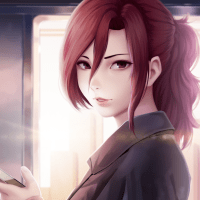 Hina
In these five years I've missed out on a lot of training and progress. I need to gain that confidence back too, at the very least for the students' sake. I need to be at my very best to protect and educate them.
Aizawa nodded his agreement, though some part of him still wasn't satisfied with her self-deprecating comments about her quirk. As someone who'd experience the same feelings when he was younger, to see her struggle with them now was just a little disappointing.
He was still very curious about her brother, and about her quirk in general. He knew she was telepathic, but the extent of her powers was unknown to him. All most of the staff knew was what she'd told them when they'd first been hired on. Who knew if she'd grown more powerful in that time, or if she'd stagnated in the way that she was describing?
A small silence settled between them, until Hina shifted in place, peering a little closer down to someone running by. She pointed.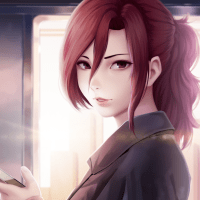 Hina
"There. He's scouting for a store to rob. From the sound of it, he's getting desperate, so he'll probably act soon."
He snapped his goggles back into place, his hair and the capture weapon both raising as he got ready to move. It sounded small fry, but he knew better than to make assumptions like that.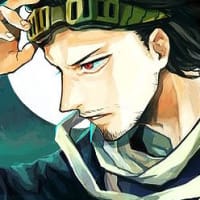 Aizawa
"If he's not thinking clearly, that'll just make things easier for us."
Hina followed his lead, sliding down the side of the building by a drainage pipe and following after the potential criminal, eager to begin her slow return to hero work by assisting him in whatever way she could.
God, she'd missed this. She'd been a fool to ever stop.
~~~~~~~~~~~~~~~~~~~~~~~~~~~
CHAPTER 7
It was by pure chance that Hina happened to see Iida sprinting wildly towards the school building from the direction of the USJ facility. Had she taken her break a few minutes earlier, that may not have been the case at all. On her way towards the teacher's lounge, she'd passed by the north side of the building's windows, and spotted a fast approaching figure from her vantage point on the second floor. She recognized the hero costume and innate speed even from this distance and frowned in confusion. Was the training over already? They'd barely arrived there not half an hour ago, based on when the bus had left.
Maybe this was some sort of punishment on Aizawa's part. It wouldn't be the first time he'd made a student leave training early and walk their way back to the school. But the fact that it was Iida made that very unlikely. He was a model student, who tended to be obedient enough not to get on even the Erasure Hero's nerves. So, why was he madly running this way with a worrying urgency?
Her confusion quickly turned into fear when he came within her quirk's range. Her consciousness latched on to his mind as soon as she could reach it. As he passed beyond the school's security gate and onto the campus itself, she stopped mid step, eyes widening in horror. He escaped her sight in an instant, now out of view from the windows as he entered the building with only a handful of long strides, but that precious few seconds had gleaned her enough information.
Villains. There'd been an attack.
Abandoning her previously slow walking pace, she ran the rest of the way to the teacher's lounge, not caring that she threw open the door with quite an excessive amount of force, surprising the two occupants inside. Nezu and Toshinori, who were faced each other on the couched inside, looked at her with concern. The small principal put his tea cup on the table.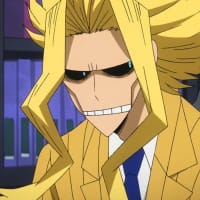 The blonde hero questioned, standing in concern.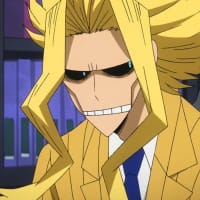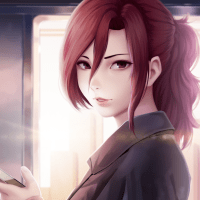 Hina
You need to change into hero form!
She interrupted in a rush, suddenly realizing that Iida intended to come straight for the teacher's lounge, and Toshinori was still in his true form. They really didn't need a second problem added on to what was going on currently.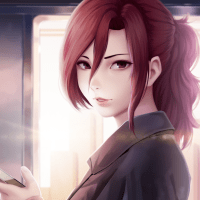 Hina
Iida is on his way right now.
Without another moment of hesitation, his form grew bulky and taller in the blink of an eye, sporting a smile even though he had no idea something bad had happened. She still had a hard time wrapping her mind around how different he looked between in either form.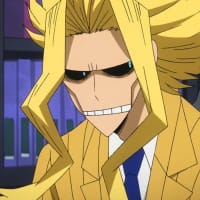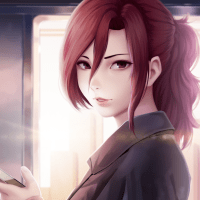 Hina
I only caught a glimpse of his mind as he ran insi-
She started, but heard heavy thumps up the stairs of the school, and ducked her head outside in the hallway, watching class 1-A's representative slide to a panting halt beside her.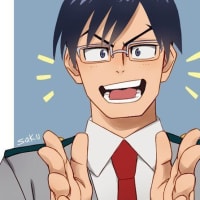 Iida
Hitagawa Sensei! There's been an attack on USJ by a multitude of villains! Thirteen entrusted to me the task of returning here to ask for reinforcements!
He spilled out in a rush, a mixture of panic and determination in his expression. She felt into his mind again, also feeling a deep longing to return to the facility. He was terrified of what might be going on while he was away.
Hina stepped aside as All Might swiftly moved to grip Iida's shoulders, smile never wavering.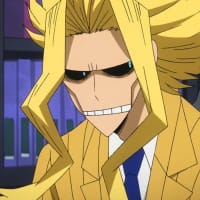 All Might
How are Aizawa and Thirteen handling things?
Iida swallowed, looking up into the face of the number one hero.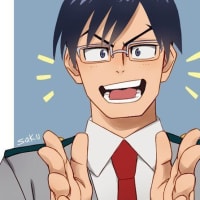 Iida
They were both engaging villains in combat when I left. Aizawa Sensei was facing off against dozens of them. Even if he's a pro, I'm not sure how long he would have been able to keep up with so many.
All Might straightened, then looked at Nezu, who had left his seat on the couch and joined them near the doorway. Hina was shocked to see the smile had fallen into an intense frown, his teeth bared in potent anger.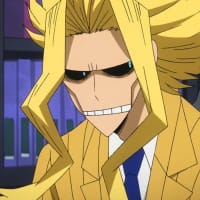 All Might
I'm going on ahead. Send the others as soon as you can.
And with that, the intimidating man took off down the hallway at inhuman speeds, sending a wind current that rustled several papers pinned to the walls of a nearby cork board, a few falling to the ground with the sheer force.
Nezu turned to his female companion.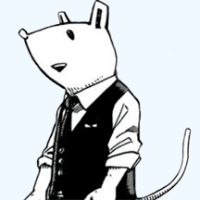 Nezu
I must get to my office to page the teachers.
The redhead nodded.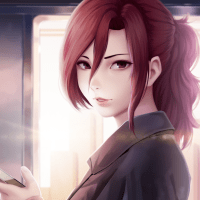 Hina
I'll meet them at the entr-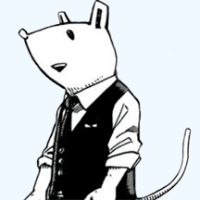 Nezu
I ask that you remain here and keep the students calm. The last thing we need now is a crowd of panicked students with no idea of what is going on. They will surely have many concerns when the entirety of the UA faculty suddenly leave without explanation.
Nezu said, smiling at her with his big eyes.
The fire was put out under her feet. It was true, they needed to keep the students calm. But hearing that Aizawa and Thirteen were currently engaged in combat with a number of villains had her extremely worried for their safety. Every fiber in her being wanted to head there now and help however she could. She didn't want anything to happen to them. And being told to stay behind out of the way of combat just added another figurative tick to the times in which her quirk was all but useless to protect the students or her friends. The small principal probably didn't mean it that way, but she definitely took it as such.
They didn't have much time. Arguing with Nezu's decision would cost them precious minutes, and he was a genius for God's sake. He could probably see things at play that she would have no chance of knowing, and perhaps having her stay behind was an important part of that. The last thing she wanted to do was get in the way because of a difference of opinion.
Closing her eyes, she nodded in resignation.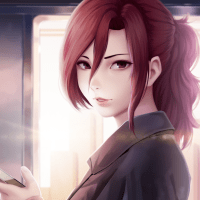 The bear-mouse creature hurried off towards his office, and Hina and started down the opposite direction.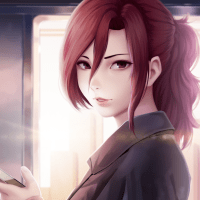 Hina
Iida, please accompany me to the cafeteria. We need to keep the students all in one place so we can ensure their safety and composure.
He went to take a step, but then hesitated, looking stricken.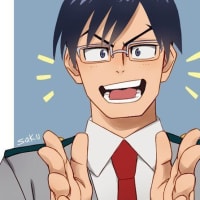 Iida
Hitagawa Sensei, I...I want to go with the teachers and return to USJ.
She turned in place, concern furrowing her brows.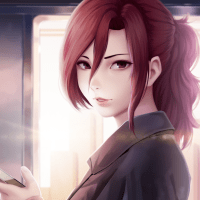 Hina
There are villains there! You will be safest here at the school. I can't allow you to go back there, even with the teachers providing support.
Iida bowed quickly, body bent almost at a parallel angle to the ground.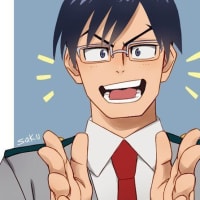 Iida
I know it is selfish of me to ask this of you, but...my friends are there. I promised them I would return, and I want to be there for them, no matter how much risk it places myself in. I feel it deep within me...the desire to assist them as much as possible.
He raised his head to meet her gaze, fully aware that he would be placing himself back in a potentially harmful situation.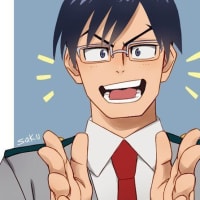 Iida
It is entirely irrational and irresponsible but...Please, let me go back to them.
Hina stared at the boy, surprised to see such fierce passion in his expression and body language. She flashed out her quirk, finding no hidden fear or second thoughts that indicated his outward facade was just a well-crafted defense to being afraid. He truly believed he needed to be there with his fellow classmates. And as someone who also wanted to be there, despite knowing she was little use in a fight, couldn't bring herself to deny him of what they both felt deep within them.
She pointed down the hall.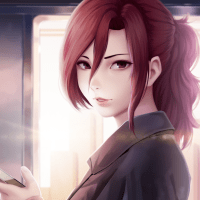 Hina
Go. Tell the teachers you are there with my blessing if they ask. But do not put yourself in harm's way, Iida. Promise me this.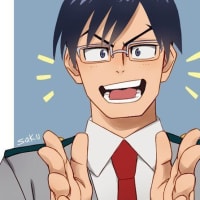 He muttered, before sprinting down the way he'd come and towards the school entrance. Hina turned and ran towards the direction of the cafeteria, hoping beyond hope that he would uphold his end of the bargain and return uninjured.
~~~~~~~~~~~~~~~~~~~~~~~~~~~~~~~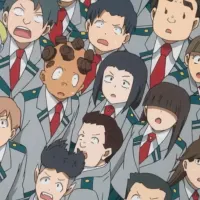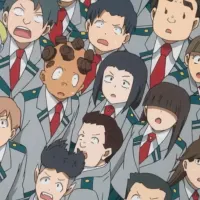 Students
Why did all of the teacher's leave all of a sudden?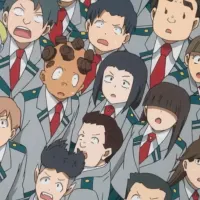 Students
Are we under attack?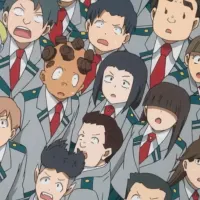 Students
Hey, watch it, you stepped on my foot!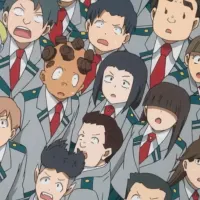 Students
Maybe this is some sort of practice drill or something...
The students talked amongst themselves in the crowd as all of them gathered in the cafeteria. It was one of the biggest places where they could all fit without being cramped, and without being outside, which Nezu had worried would pose them greater risk. Going off the basis that the school would be left relatively unprotected once the staff left to help at USJ, he didn't want a surprise attack to befall the school.
Hina stood beside Hound Dog in front of Lunch-Rush's kitchen line. Both teachers watched quietly as the last trickle of students arrived from the top floor of the school, finding places to stand in the space available of the cafeteria.
The noise level was loud, as everyone kept asking questions between themselves and generally just speculated as to what might be going on. Hound Dog howled to get everyone's attention, and the students grew quiet, looking their way to hear what they had to say.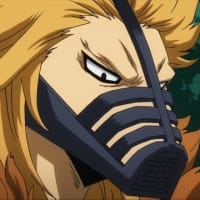 Hound Dog
Everyone...grrrr...ruff...rrrrruff...your...grr...composure...grrr...rruff...under control!
He shook his head to try to get the muzzle off of him but it was no use. The redhead sweat-dropped, watching the students watch in utmost confusion. They had no clue what he'd been trying to say. She stepped forward, clasping her hands together and smiled apologetically.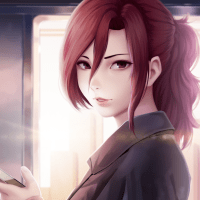 Hina
What he means to say is...Please, remain calm and do not panic, as everything is under control. The situation is being handled.
Several students up front and closest to them began raising their voices, but she held up her hands defensively.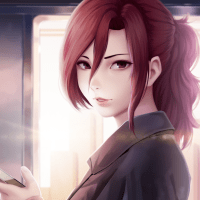 Hina
I ask that you not talk all at once. We need to remain composed, please.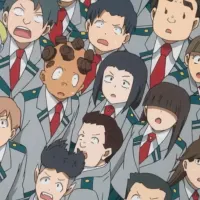 Students
What's going on, Hitagawa Sensei? All of the teachers were called away, and now we're being told to stay in the cafeteria?
Hina sighed, but kept her neutral composure. It wouldn't do to show the students that she too was unsettled by the events unfolding. They would find out what happened eventually, and rather than allow false rumors to spread unfettered, she thought it best to tell the truth straight out and keep it all contained in one place.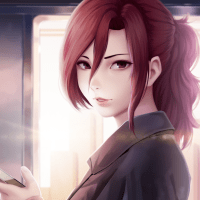 Hina
The students of class 1-A and a few of the staff who were attending a training at the USJ facility have been attacked by a number of villains. As of now, we don't have further word of the current situation, and the principal has requested the staff to assist in ensuring everyone's safety.
Immediately, the students began to turn to each other with wide eyes, mumbling and muttering their worries. Hina frowned, already feeling the widespread panic begin to set in, however Hound Dog growled and howled again to stop them from continuing to work themselves up into a frenzy.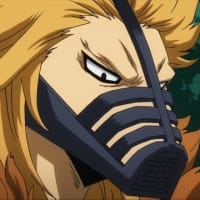 Hound Dog
Quiet! Rrrruff! Grrr...strong...rrrrr...grrr...don't worry!
He shouted out.
The students turned to Hina for a translation, and she smiled her best convincing smile she could manage.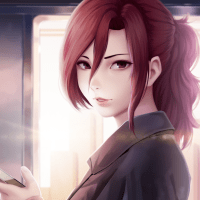 Hina
He says that the teachers of UA are strong, and they can handle the situation, so there is no need to worry about the other students or faculty.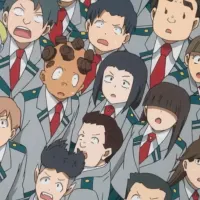 Students
Is All Might helping too?
Another student called out, but Hina couldn't quite pick out who it had come from. She nodded.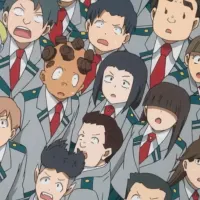 Students
Yes, All Might left for the scene before the rest of the teachers were gathered. I imagine he arrived on sight within a few minutes.
And all at once, most of the worry seemed to melt from the students' minds. She hopped from person to person, but the very mention that All Might was there had seemed to do the trick for calming them down several notches. Most seemed entirely confident that everything would work out just fine with him taking over.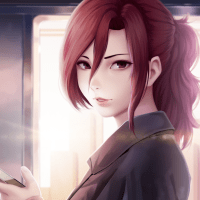 (Projected)
That seemed entirely too easy...One mention of All Might and no one bats an eye.
She projected to her fellow teacher, and Hound Dog huffed in agreement.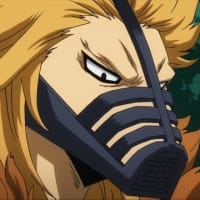 Hound Dog
At least the students have calmed down...we just need to make sure there is no attempt of an attack on the main campus until the faculty returns.
Hina nodded, eyes watching the students begin to mingle casually amongst themselves, topics of conversation shifting to more superficial things. Had she not known the circumstances, she would have been convinced they were all here for lunch or some sort of assembly.
Her eyes closed and she tuned out the students' noise for a moment, wondering if things were indeed ok, or if All Might had gotten there too late.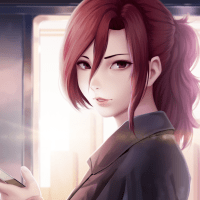 (Inner Thoughts)
Hopefully Aizawa is ok...
Hina caught herself thinking embarrassingly, blushing a little.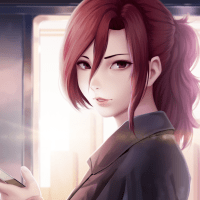 (Inner Thoughts)
And Thirteen too, of course.
~~~~~~~~~~~~~~~~~~~~~~~~~~~~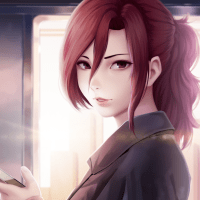 Hina
Hi, I'm looking for room 313?
Hina asked of the brunet nurse currently on duty. He looked up from his computer, then glanced at the clock on the wall. The bags under his gray eyes indicated he'd been on shift quite awhile.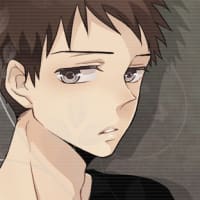 Nurse
Oh, you're one of the UA teachers, aren't you?
He guessed, and she nodded. He scratched the back of his head reluctantly.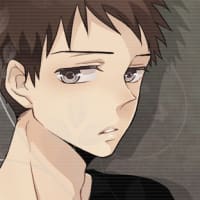 Nurse
Visiting hours ended at 6. I'm not really supposed to let you in.
He must have noticed the disappointment wash over her face, because he watched her for another moment with a conflicted look in his eyes, before standing from his chair. She watched as he looked both ways down the hallway, searching for anyone who might be around.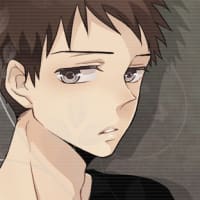 Nurse
...but, you know? I'm the only one on duty right now, and I know that UA isn't up to anything funny, so I'll let you in this once.
He grabbed his medical pass and rounded the desk to show her to the room.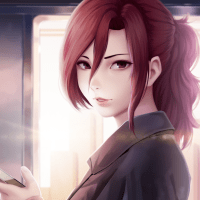 Hina
I'd really appreciate it.
Hina smiled thankfully, bowing at the waist and gripping the boxes of food that Lunch Rush had prepared for her tighter so as not to drop them. Straightening up, she followed him down the hall and turned left down another hallway further on.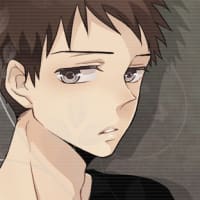 Nurse
Chances are they won't be awake yet, but you can leave your gifts on the small tables beside the beds.
He instructed, stopping just outside the room she'd requested before.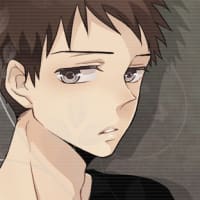 Nurse
I can only give you a few minutes, sorry. Any longer and I could get in serious trouble.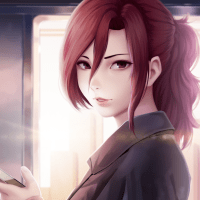 Hina
I understand. Thank you again.
She said. He unlocked the door and opened it just wide enough for her to enter.
The room was dimmed so the two heroes inside could sleep without too much disturbance. Thirteen's damaged suit was leaning against one of the machines in the corner, and her body was entirely wrapped in bandages. A heart rate monitor beeped a steady rhythm, indicating that at the very lest her condition was stable.
She set the small box of green tea cookies that Lunch Rush had prepared on the small table beside her bed, looking over to her injured coworker with a wince. Her own quirk had caused quite an amount of damage to her body, but the extent was hidden by the bandages helping her heal. She hoped that the damage was nothing permanent.
Turning to head towards Aizawa's side of the room, she walked over and set the dumplings on his table, knowing they were one of his favorite foods. From what the doctors were saying, he probably wouldn't wake up until at least the next day, having gone through a surgery to repair damage to his eyes. But the dumplings would keep for that long, and he'd have something to eat once he was awake.
She turned to head out the door, glancing his way as she went, but stopped when she noticed his head was directed towards her.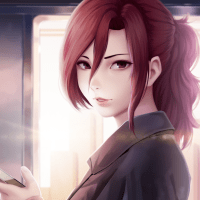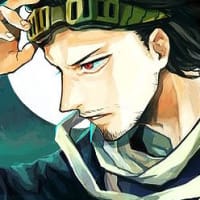 Aizawa
Are those dumplings?
He questioned softly, voice partially muffled by the many bandages wrapping his face.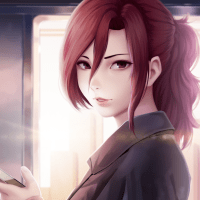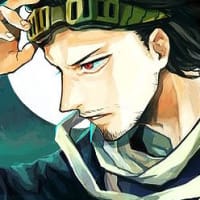 Aizawa
Please tell me Mic didn't make them.
He sighed in a mixture of fatigue and trepidation, watching her through the slits in the bandages. The situation was all too unexpected and comical that Hina let out a huff of a laugh, pulling the nearest chair a little closer and sitting for a moment. She tried to keep the noise down so as not to disturb Thirteen.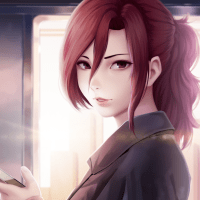 Hina
No, Lunch Rush put them together when I told him I'd be visiting today.
Her eyebrow quirked up a smidge.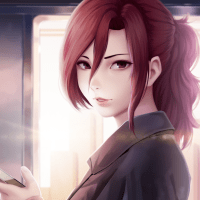 Hina
Though now I'm curious as to why Mic making them would be such a bad thing.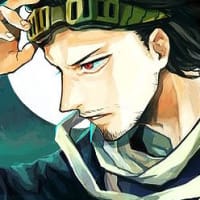 Aizawa
He's a terrible cook.
Aizawa said bluntly, resting his head against the pillow at an angle to better see her without causing him pain.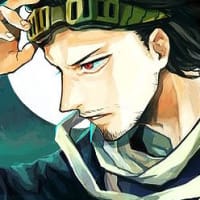 Aizawa
In all the years I've known him, he has yet to make something you could call edible.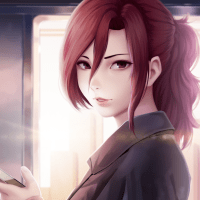 Hina
Come on, he can't be that bad...can he?
She added, finally noticing his pointed stare.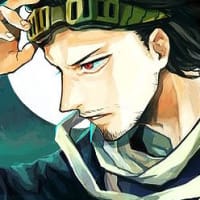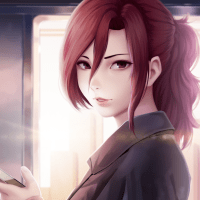 Hina
Maybe we should rethink a pot luck for the staff Christmas party, then.
Hina smiled, cocking her head a bit.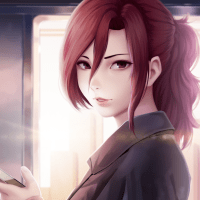 Hina
You're not supposed to even be awake yet. How are you feeling?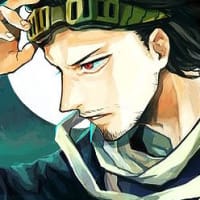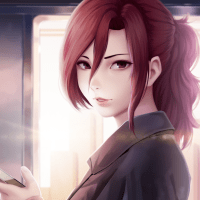 Her amusement was practically tangible.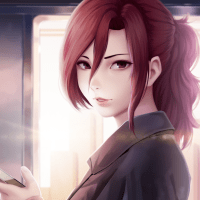 Hina
Says the man wrapped up like a damn mummy. You had us all pretty worried, you know. Staying at the school to keep the students calm was almost too much for me. Not knowing the situation until afterwards was some sort of hell.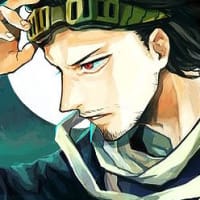 Aizawa
From what I hear, All Might swooped in and took care of things in the end.
Aizawa mentioned blandly, as if the fact it had been All Might had hurt his pride just a bit. She knew they weren't exactly close friends.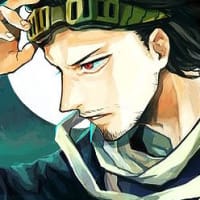 Aizawa
There was no need to worry.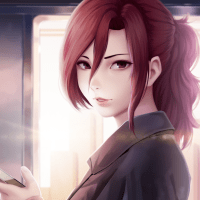 Hina
Well, if not for your students, that may not have been the case.
She pointed out with a smile, leaning back in her chair comfortably. She hoped that the nurse wouldn't come looking for her, as she had already stayed much longer than she'd anticipated to.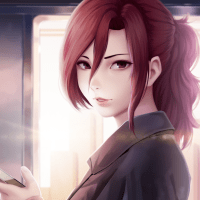 Hina
They all performed wonderfully, given the circumstances. Other than Midoriya, no one was injured.
He closed his eyes.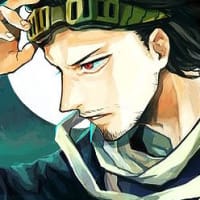 Aizawa
They weren't prepared to face such a threat this early on. But, yes. They did well, nonetheless.
Hina's arms crossed, remembering another thing from her conversation with Iida.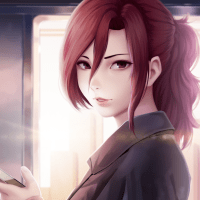 Hina
I also hear you took on dozens of villains by yourself. I hadn't pegged you as the reckless type, Mummy Man.
His eyes opened again, staring at her in response to the nickname she'd given him.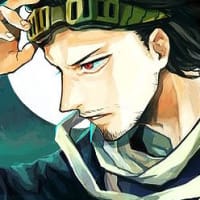 Aizawa
I couldn't allow them to get to the students.
The redhead smiled, knowing that Aizawa didn't do things without reason. To fight at a disadvantage like that with such high numbers stacked against him had meant he'd run out of any other options at the time, and done what he could to protect his students. She didn't blame him, instead, felt admiration for his willingness to put himself in harm's way for those he cared for.
She glanced at the clock on the way, noticing the time and that she'd exceeded her allowed 'few minutes' the nurse had mentioned before. As much as she wanted to stay and talk with him longer, Aizawa looked exhausted and probably really needed the rest.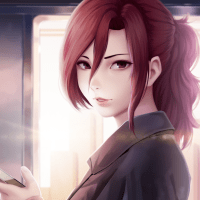 Hina
Well, your class is worried about you and wish you a quick recovery.
She said, standing from her chair and scooting it back over to where it had originally been situated. Her gaze met his and she smiled sweetly.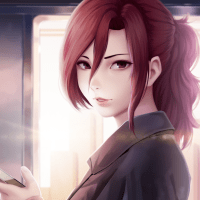 Hina
Especially me. Work doesn't quite feel the same without you there, so...please recover and heal so I can see you again soon.
He didn't respond, just watched her with a curious look to his eyes. Knowing he wasn't likely to respond, she bid him a good night and left the room, shutting the door as quietly as possible.
~~~~~~~~~~~~~~~~~~~~~~~~~~
Aizawa stared at the door even after Hina had left, unsure of what to make of their conversation.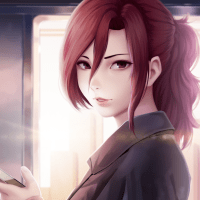 Hina
"Work doesn't quite feel the same without you there..."
It was more than likely she'd meant it as a platonic expression of wishing him a quick recovery, but for some reason he couldn't shake the feeling that there was something...more to it. Not for the first time, he'd been struck by the sheer genuineness of her smile and the way her head cocked every so slightly to the side when she did so.
They'd never been particularly close, admittedly due mostly to his distant personality, but she'd never let that change the way she treated him. The redhead always seemed happy to see him, and was eager to converse with him when they found each other in the presence of one another. More so as of late, now that he thought about it.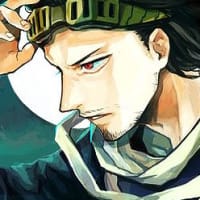 (Inner Thoughts)
Hina is kind to everyone.
he told himself, closing his eyes to try getting back to sleep. For awhile, he was able to purge everything from his mind, letting the vestiges of rest begin to creep back up on him. His body was still in pain, but the painkillers were helping him to a large degree.
...maybe it hadn't been platonic after all.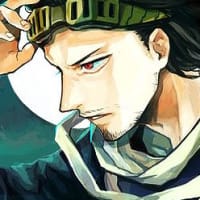 (Inner Thoughts)
Was that her attempt at coming on to me? No, I'm overthinking things.
he suddenly wondered, eyes opening of their own volition. For some reason, his mind couldn't let that note go, replaying their encounter over and over until he told himself he was being highly irrational.
But even that wasn't much help this time.
~~~~~~~~~~~~~~~~~~~~~~~~~
CHAPTER 8
Ready and prepared for the day early for once, Hina sat in her classroom, unsure what to do for the next 20 minutes. She wasn't sure what prompted her to get to work earlier than usual, perhaps the simple desire for a break in her routine. The redhead stared at the clock, her brown eyes tracking each tick of the second hand as it spun around the circular face. Each tick sounded so much louder now that she was focused on it.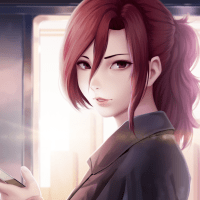 (Inner Thoughts)
Might as well stretch my legs a bit...no use sitting here staring at the wall.
Standing from her desk, she yawned. Hina opened her classroom door and stepped out into the hallway. It was brightly lit and clean, but somehow felt stale without the occasional student milling about. It only reinforced her belief that the student body really brought this building to life, rather than the state-of-the-art facilities or famed reputation it carried.
For once, the teacher's lounge was empty when she walked in. No Present Mic shouting his greeting as soon as she stepped inside, nor Midnight asking about the latest drama to unfold in her life. Just quiet serenity. Smiling in appreciation of this, she walked over to the coffee machine and set the pot to start.
The gentle hum of the machine was the only noise she heard other than the building's air conditioning kicking on in the vents above. She leaned against the counter to wait for it to finish, when the trench-coated mathematics teacher entered the room. She accepted that the quiet time to herself would only last so long, and flashed him a happy smile.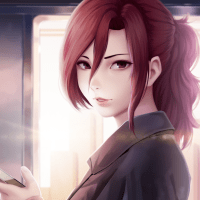 Hina
Ectoplasm, how're the legs?
She asked, and he chuckled.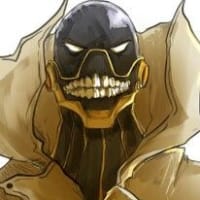 Ectoplasm
Fake, as always.
He made his way over to her on the skinny battle prosthetics that were part of his hero costume, and not for the first time she wondered how he could ever keep his balance on them.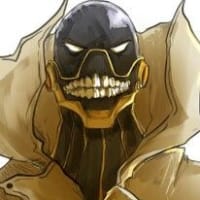 Ectoplasm
How're the kids?
Hina grinned.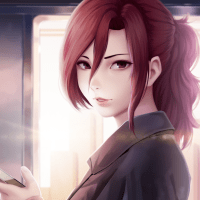 Hina
Non-existent, as usual. You know I'm not exactly looking for a husband any time soon.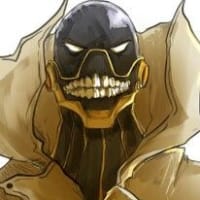 Ectoplasm
Ah, well. Someone's bound to have a few little ones any day now. I look forward to the inevitable requests to babysit.
He said happily, settling himself a few feet away to wait for the coffee to be ready.
So set on being 'the favorite uncle,' but with no desire to have his own children and lacking any siblings, he was vocally encouraging most of the staff members to have kids already so he could finally fulfill that long-time wish. Of course, as pro heroes, relationships weren't exactly an easy thing to maintain, but he could hope all the same.
Hina sighed, staring at the pot as it began filling itself with the revitalizing beverage they were practically dependent on.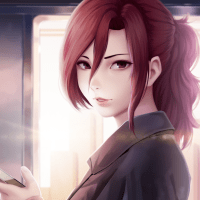 Hina
I'd say the students this year are children enough for me. Sometimes I wonder how their actual parents managed to raise them for years on end. They must be saints.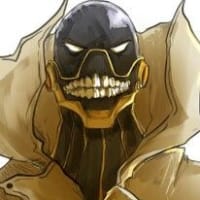 Ectoplasm
I'll say. Many of them are struggling with the mathematics course, but are reluctant to attend my after-class study session to help them one-on-one.
He shook his head.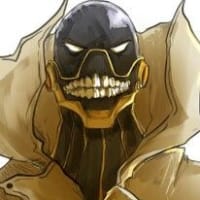 Ectoplasm
They know what they have to do to fix their falling grades, but won't put in the work to do it.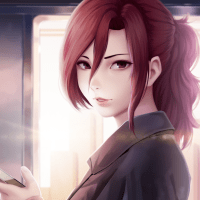 Hina
Maybe your helmet scares them away. Go without it for a day?
She offered up playfully, and he looked at her.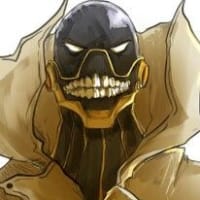 Ectoplasm
You're saying they'd prefer me sans costume?
He asked incredulously.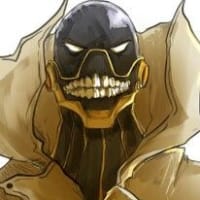 Ectoplasm
They might just scream in terror and run the other direction. I don't think most of them realize that these pearly whites are the real deal and not just painted on.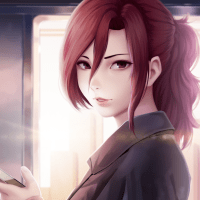 Hina
Oh, don't be so hard on yourself. You're beautiful just the way you are.
She said with a pat to his shoulder, her smile widening. She enjoyed the playful banter that they shared when around each other. He was like the brother from her youth, not the one who now sat in prison.
The coffee machine beeped, and Hina reached for the now-full pot. She poured herself a cup, leaving plenty of room for her milk and sugar, before passing Ectoplasm what was left. He filled his cup nearly to the brim with the black liquid, setting the pot back in its place before taking a large sip. The fact that it was piping hot didn't seem to bother him in the least.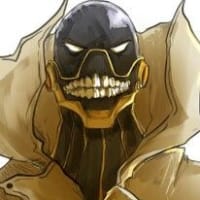 Ectoplasm
Ah, that's the stuff.
Hina made a face, stirring her drink up to mix completely.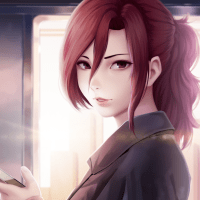 Hina
I don't know how you can stand just straight bean water. Blegh.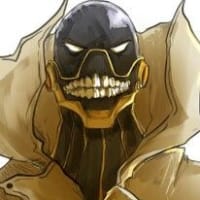 Ectoplasm
I don't understand how you can still call that coffee.
He retorted, pointing to her creme-colored beverage.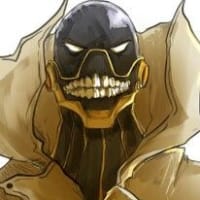 Ectoplasm
It's more like sugary milk with the hint of coffee taste.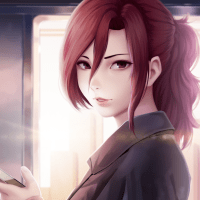 She winked, taking a tentative sip to test the temperature. She glanced at the clock, seeing there were only a few minutes before class began, and she pushed away from the counter.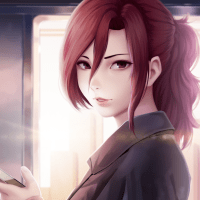 Hina
I should get going. Knowing my first class, they'll be there already waiting for me.
Ectoplasm laughed.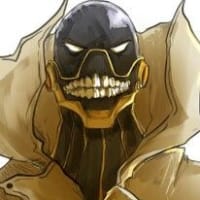 Ectoplasm
I'll probably hang back a few minutes, since my students could use that precious time to cram before I drop a test on them today. It's worth a quarter of their grade, too.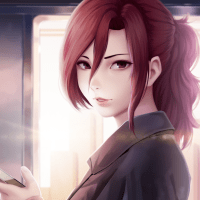 Hina
What a cruel man you are.
Hina replied cheerfully, waving to him as she left the lounge.
The warmth from the drink made her hands warm, even in the cooler hallways. Outside, she could see stragglers entering through the UA barrier, backpacks on their backs and hurrying to make it to class on time. She sipped away at her drink as she walked back to her classroom then frowned when, lo and behold, Aizawa appeared around the corner up ahead.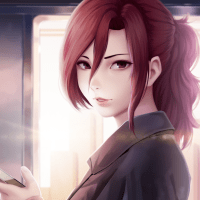 Hina
What in the hell are you doing here?
She asked in surprise, approaching him.
Through the bandages covering his face, she could still see his eyes.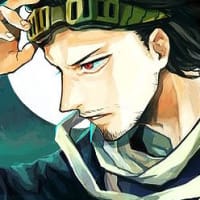 He replied, unsure why she was asking.
Hina gestured to his face and arms in bewilderment, which were still completely wrapped in bandages, leaving them basically useless.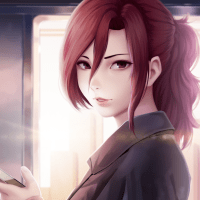 Hina
Are you kidding me? Look at you! You should be allowing your body to heal, not coming to work.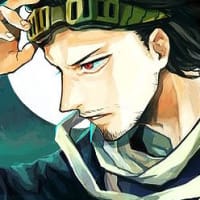 Aizawa
I'd rather be here than sitting in a hospital bed all day.
He said in a muffled voice. Hina raised a brow, but he stuck her with a bland stare.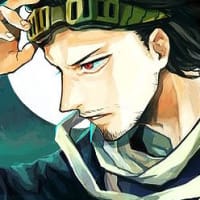 Aizawa
As hard as that might be to believe.
He seemed alright just standing there and walking around, but being the homeroom teacher of class 1-A would certainly require a little more than just filling out paperwork and giving a lecture. Especially with the upcoming Sports Festival, his students would expect to train nonstop.
She also knew he was steadfastly dedicated to his job, almost to a ridiculous degree, and the thought of being absent for a class was probably something he avoided at all costs.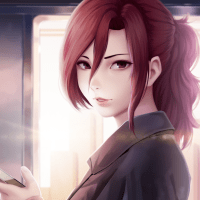 She finally gave in, thinking that he was both a capable teacher and hero alike, and that he could at least take care of himself.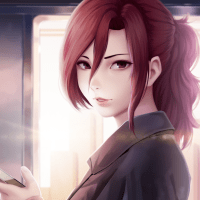 Hina
Just take it easy, alright? No need to make things any worse than they are.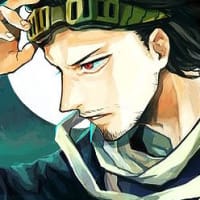 Aizawa
I'll keep that in mind.
Hina looked up as the class bell rang, and she sighed.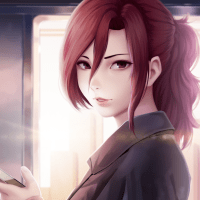 Hina
I'd better get going, sorry. I've got to get them on the bus soon.
She started past him down the hall.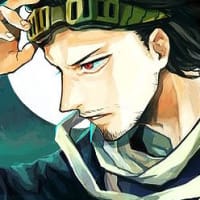 He called, and she turned in place.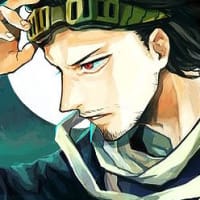 Aizawa
Let me buy you a coffee when I'm out of these bandages.
Her initial instinct was to ask why, but she figured it didn't matter anyway because it meant they were becoming closer. She smiled, giving a thumbs up as she started towards her class again.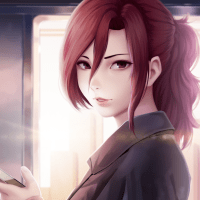 Hina
Sounds great! I look forward to it.
~~~~~~~~~~~~~~~~~~~~~~~~~~~~
Hina ushered the students through doors of the community center, having them huddle in the main lobby. They looked around at the many tables and carts that littered the room, filled with cans and boxed goods that would be put together in packages for those in need. The redhead spotted the director on the other side of the room and waved in his direction.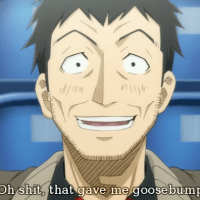 Director
Ah, thank you so much for coming! Your help will be greatly appreciated...
He said, clasping his hands together. He was an older gentleman, portly with a large face but kind eyes. He bowed to all of them gently.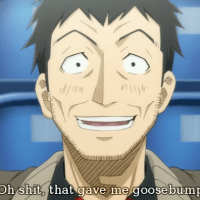 Director
My name is Uno Tadashi. I'm the director of Community Services for the city. We are very fortunate to have you all on hand to assist us.
Hina stepped in, turning to class 1-A with a smile.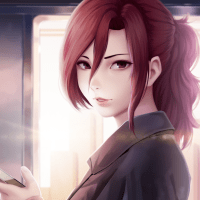 Hina
The reason I've brought you here is to hopefully enlighten you. There are more ways to be a hero to the city than just fighting villains, and helping out in a food pantry or refuge shelter are things that many people do not realize are very important for the community's general well being.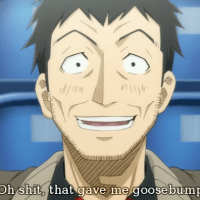 Director
Nowadays, your generation seem to forget about our cause, or figure that someone else will do it. This has caused a decline in awareness to what we do. I'm hoping that some of you today will take a liking to it so that you might return one day and help again.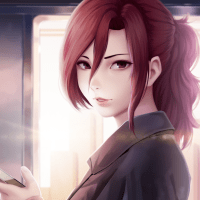 Hina
Until the class period is over, please follow all instructions that he gives you, and have a bit of fun! You may just enjoy it.
She looked over her students, extending her quirk. Most, namely the female students, were excited at the possibility of being of assistance. A majority of the boys didn't feel much towards the task at hand, simply viewing it as a learning and educational assignment, while one boy in particular was not happy whatsoever to be here.
Bakugo stood with his arms crossed, glaring at the tables stacked high with food. Kirishimia seemed to be trying to convince him that this would be a good thing, but he wasn't having any of it.
Tadashi paired them off at random, choosing two students at a time and directing them to specific parts of the building, instructing them that supervisors would tell them their next task. Before long, Bakugo and Sato were the final two students, but Hina stepped in before Tadashi could assign them a section.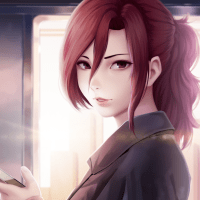 Hina
I'd like to speak to Bakugo for just a moment, if you don't mind.
She said, earning her a pointed frown from the young boy. Obviously he didn't feel they needed to have a discussion about anything.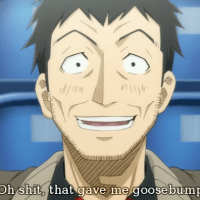 Director
Not at all! I'll have this young gentleman come with me for the time being.
The older man smiled, ushering Sato over to a small office.
Hina walked back over towards the entrance of the building, pushing her way through the door so they'd have privacy away from the rest of the class. Once Bakugo had exited, he kicked at the ground with a scoff.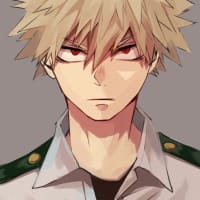 Bakugo
Tch, you're really wasting my time, teach. How's this supposed to help me make my quirk stronger? Or figure out ways to work on my weaknesses?
He gestured to the building angrily.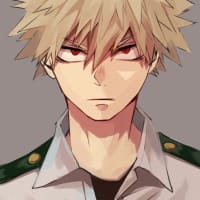 Bakugo
All of them can spend their day moving cans around, but I want to go back to the school to train with All Might or Aizawa Sensei.
Hina sighed, placing her back against the building's brick wall.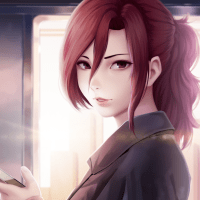 Hina
I see we still don't quite see eye to eye, do we? Even after I explained my course to you on the first day.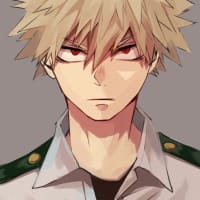 Bakugo
I understand the importance of the other stuff.
He corrected with a softer tone.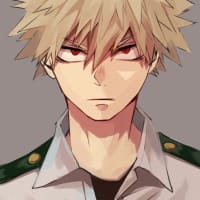 Bakugo
But I won't have time to play community service with the city after I become a hero. Villains will be my priority. I don't get the point of doing this now.
She reached into his mind, seeing that he was desperate to reach his goal as quickly as possible, and that he saw this as a set back, a waste of time while he could be doing something more productive. So determined for someone so young, with such a nearsighted view of growth. Hopefully he'd see that there was more than one way to get to his ultimate goal.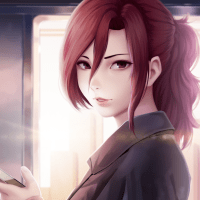 Hina
Bakugo, you need to understand that I am not doing this simply because I feel like it. There is a purpose to everything I teach you.
She said gently, regarding him with a small smile.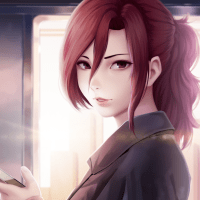 Hina
I wanted the students to discover this on their own, but I'll tell you outright instead.
She pointed back to the doors of the building.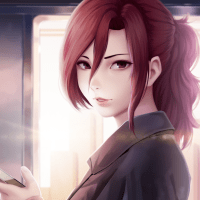 Hina
The people in there? The ones that you help organize a food pantry with and the ones who receive that food as a result? They are the people responsible for determining who the number one hero is. Not the media, not the police or the government itself, but the ones you actively assist every day. Any John Doe you might bump into on the street. They're the ones who vote in those popularity polls which ultimately decide the rankings.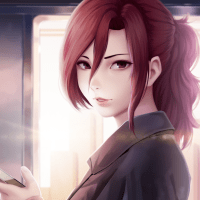 Hina
"If you want to become the number one hero so badly, you need to show them you have their best interests at heart. And that means displaying your humility, offering your services, without any expectation of reward or credit.
He still looked a little speculative, eyeing her as if she were about to pounce at him with the intent to deceive him, but she simply trooped forward.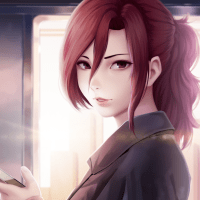 Hina
Take All Might and Endeavor as examples; although Endeavor has definitely closed more cases and is speculated to have just as much if not more power than All Might, it's his attitude and superior demeanor that keep him fixed at the number two spot. All Might's hero-like personality is what makes him a Symbol of Peace to the country, not just the fact that he can defeat villains with little trouble.
Bakugo's arms were still crossed but his expression turned more thoughtful than annoyed, staring hard at the pavement. She searched his mind again, and could see the way he was carefully working his way through what she'd just explained. Having that tangible comparison was a great help. She'd keep that in mind for the future.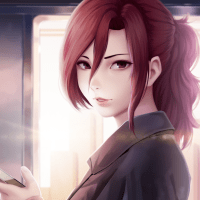 Hina
So, do you understand why we are here?
She asked quietly, giving him some time to decide if he was going to accept her lesson for the day. Bakugo was a tricky young man in particular, with a very rigid definition of what being a hero actually meant. His vision of being a pro was certainly attainable, but there were definitely several things that he could work on to make that dream much easier to accomplish. She hoped he'd come to understand at least a little of what she was trying to teach him.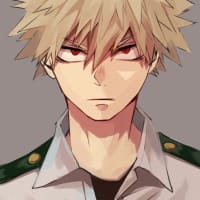 Bakugo
Yeah. Don't want all of the others getting too far ahead. I'm not gonna let them steal the spotlight from me.
He announced resolutely, stuffing his hands in his pockets and walking back inside of the building, not looking back to see if she was following. Hina smiled to herself, just a step behind him, congratulating herself mentally for having overcome this small obstacle.
~~~~~~~~~~~~~~~~~~~~~~~~~~~~
Hina unlocked her apartment door with a jangle of her keys and she pushed inside with a satisfying sigh. After a long day of going back and forth from the school with each class period of students, it felt so nice just to be home to kick her feet back and relax. Her bag and keys were tossed on the kitchen table to deal with later and she went immediately to her room to change into comfortable clothing.
Tossing her hero costume in the washer for the next day, she collapsed onto the couch in her hoodie and sweatpants and just stared at the black tv screen for a moment. Huh. She hadn't even bothered to turn a light on. With a huff, she pushed herself up from the comfy cushions and clicked the nearest lamp on, illuminating her dark apartment with a dim light.
Now that she was up, she recognized how hungry the long day had made her. Staring at cans and boxes of food made her think about eating all day long, and she'd skipped her lunch after all was said and done. She resorted herself to something quick and easy so she could get off her feet already.
Returning to the couch with a ramen cup and a cup of tea, she turned on the tv to watch something. It was some sitcom about a billionaire man who'd taken in a poor, single mother in need of work. From what she could tell, the man was slowly falling for the woman, while she only saw him as an employer, and thus the drama continued.
After several minutes it began to bore her more than anything. She clicked the button for the next channel, skipping it after it became apparent it was nothing but infomercials. An easy invention that could cut all of her fruits and vegetables in a matter of seconds? No thanks...
Finally settling on the news because nothing else seemed all that interesting, she leaned back and began to eat from her cup of ramen. The news anchors debated amongst themselves if UA hosting the sports festival after such a blatant attack against them was truly the right move.
One female guest shook her head adamantly, jabbing her finger onto the glass table she sat at with the others.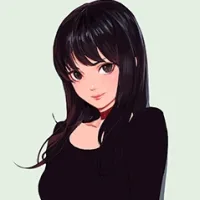 Female Anchor
This an obvious result of UA not following the educational status quo and being allowed to operate virtually unregulated. It should be noted that no other school in the district has had such an event occur on school property, nor has the school apparently increased their security measures to prevent another such instance.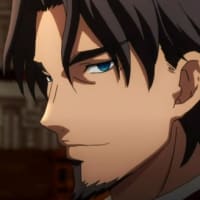 Male Anchor
UA has an upstanding record of producing high profile heroes from it's alumni.
The male beside her pointed out, obviously fed up with what the woman was saying.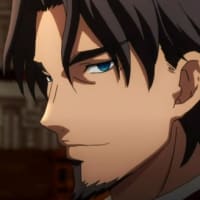 Male Anchor
Saying that, it's very apparent they know what they're doing. Having more regulations in place, or Big Brother looking from over their shoulder, would only hinder the growth of these future heroes.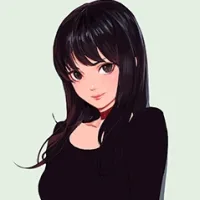 Female Anchor
Oh, come on. Is no one going to take into account that students were put in extreme danger here? Maybe no one else is willing to say it, but I will. UA shows a blatant disregard for their students, interested instead on high ratings and pushing out as many pro heroes as possible. That's the real reason they're pushing to host the Sports Festival, despite the circumstances.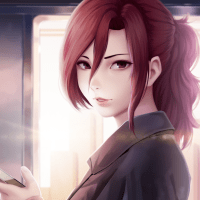 Hina
Oh, fuck off with that...
Hina muttered through a mouth full of ramen. The woman was obviously delusional, or a vocal advocate for completely educational conformity. Thankfully, she came across as a nutcase, so it was difficult for anyone to take her seriously. Anyone who worked at UA would tell you their first and foremost priority was the safety of the students, no matter who they were.
The segment quickly ended, and the tv cut to a commercial break. She got up to use the bathroom, keeping the bathroom open so she could hear the news even from down the hallway. After relieving herself, she set about the task of removing her makeup, wiping away the foundation and mascara that she'd applied that morning.
From the bathroom, she could hear the channel switch back over to the news, the commercial break over. A ding from her phone made her look down, but it was only a work email, and she ignored it for the time being. Hina looked back up at the mirror, rubbing the makeup removing wipe along the creases beside her eye.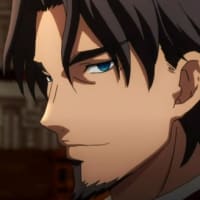 Male Anchor
...identified the escaped villains from the recent prison explosion.
The redhead perked up, and ran into the other room to watch the segment. The male news anchor with one horn sticking out of his head faced the camera directly, a picture of the prison scene displayed beside him.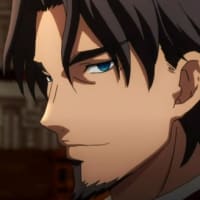 Male Anchor
Prison officials have confirmed that a total of 6 villains managed to escape from the facility in the moments before authorities and heroes arrived to contain the situation.
Beside him, the picture changed to three mugshots of villains who had escaped, their names just underneath.
Her eyes scanned the three faces, but she didn't recognize any of them. But then they switched, and her heart sank.
The middle picture, a scowling red headed man in a prison uniform, with the name Hitagawa Daichi underneath. His gray eyes, which he'd gotten from their father, stared at her from the screen. The fingers of her free hand gripped the couch cushion like a vise, and the words the news anchor was saying sounded far away and muffled. His picture disappeared after a moment, and she wandered back to the bathroom, feeling just a little numb.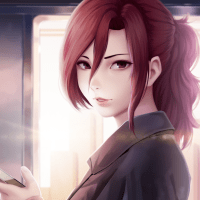 She muttered, shaking her head slowly. Her fears had come to fruition.
Suddenly, every dark alley and street corner now posed itself a danger to her. With no idea of where he was, she had no way to prepare. Hina didn't like the thought of having to live her life like a hermit now, but she knew that Daichi probably still held a lot of hatred for her. For what reason, she couldn't guess, but their last encounter had certainly made that perfectly clear. He hated her, with every fiber of his being. And she was without doubt that she would be one of his targets.
Her need to become stronger now had a second purpose. Not only would she need to keep the students safe from villains that hoped to harm them, but she'd also have to keep herself safe from her own brother. And it was now a much more time sensitive goal than it had previously been.
~~~~~~~~~~~~~~~~~~~~~~~~~
CHAPTER 9
Early that morning, much earlier than Hina would have preferred to be conscious and moving around, Nezu called for UA's monthly meeting to discuss the upcoming lesson plans among all of the teachers. He was a principal who believed in transparency. He was open and honest with the direction he wanted the school to take, and expected the same courtesy in return from his staff. It was more of a housekeeping issue, and left little room for miscommunication or confusion down the line, but this way they would all know what the students should expect to learn and their anticipated work load.
Aizawa and Present Mic were already in their seats when she entered. Present Mic shot finger guns her direction, peppy and cheerful as usual, but thankfully didn't greet her with a boisterous shout. No doubt he understood no one was prepared for his loud volume so early in the morning. Or maybe Eraserhead had lectured him about it before she arrived. Hina thought that her borderline rolled-out-of-bed appearance might have accounted for it too.
She'd been running a bit late and hadn't had time to fully put on her makeup or brush her hair out nicely. Figuring she'd just do it after the meeting was over and before class began, she'd rushed out the door with her lesson plan folder and headed to the school.
Snipe and Midnight both arrived at the same time, and the sultry female hero zeroed in on Hina when she entered.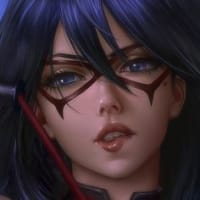 She cried, referring to the redhead by her hero name when at school or in a professional environment.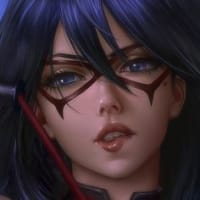 Midnight
My God, woman, you look half dead. What happened?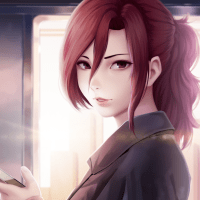 Came the redhead's dull retort, head held up by one hand.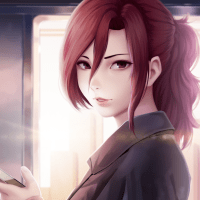 Hina
I was running late is all.
Snipe shook one finger at Midnight as they both took their seats.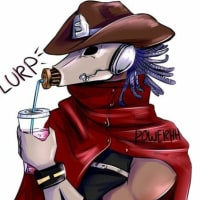 Snipe
Don't you think you could have phrased that in a more tactful way?
She simply tossed her hair and grinned, taking her seat beside the other female.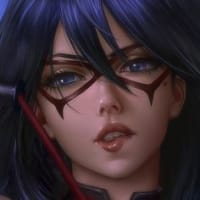 Midnight
Oh, lighten up! Scarlet knows I'm only joking around. Don't you, my dear?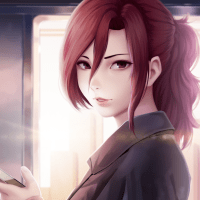 She muttered, figuring it was too much effort to chastise her friend for being so blunt. She honestly felt like she'd died and come back to life as a zombie, but that didn't mean Midnight had to point it out or anything. Rude.
Cementos and Power Loader both came in a moment later, with Vlad King and Toshinori right behind them, and the staff began talking amongst themselves quietly, waiting for the principal to arrive so they could begin. Hina opted to quietly lay her head on the desk and wait for the meeting to start, too tired to socialize and feeling a deeper sense of trepidation considering what she'd have to report to the other teachers during the meeting.
The small mouse-dog principal entered the conference room and hopped into his chair at the end of the U-shaped table. He placed a folder in front of him and clasped his paws together.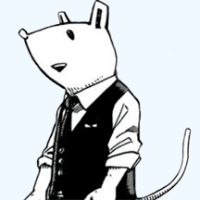 Nezu
Everyone, please have a seat. Let us begin the meeting.
The room quieted down and seats were suddenly occupied, all eyes on the small creature they were employed to. He opened his folder and skimmed over one of the papers.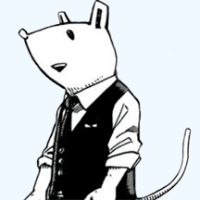 Nezu
As everyone is aware, we have our Sports Festival up and coming this next month. It would be wishful thinking to assume that the student body hasn't heard the public's encertainty about us hosting the event, despite the attack on USJ, so please handle their questions or concerns as they arise.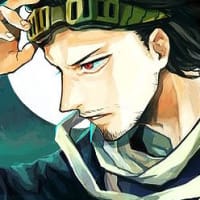 Aizawa
All of them appear to be excited for the opportunity to display their progress. I have yet to hear of any doubts.
Aizawa reported of class 1-A in a muffled manner.
Vlad King nodded.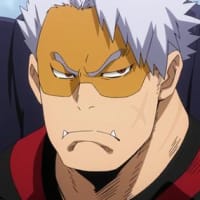 Vlad King
The same goes for class 1-B. They seem disinterested in what the public has to say about it.
Nezu smiled happily.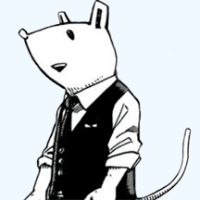 Nezu
All the better for them to remain undistracted. It's an essential time for all of the students, of course, so I'd like for all of you to focus your lessons on preparing the students for the event as best you can with your course material.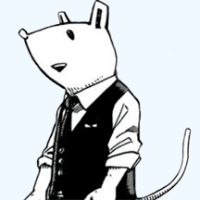 Nezu
If possible, please finish up your current lesson plans within the next few days and let us formulate our strategy for the next two weeks in particular to most benefit the students for the festival.
Cementos spoke up then.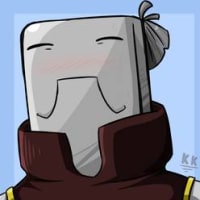 Cementos
Would you like a report on this month's final subjects?
The dog-bear nodded pleasantly.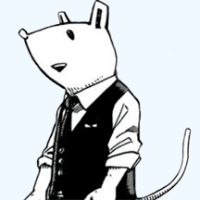 Nezu
If you would. I'd like to know where we currently stand with all of our classes and what the last few days of the month will look like.
Hina sighed internally, knowing it had been wishful thinking to hope that he'd instruct them all to toss aside their current curriculum to focus on more festival-oriented stuff immediately. Or even skip this part of their usual meetings. It wouldn't have been responsible and nonsensical. She really didn't want to have to read aloud what was in her folder, though...
The modern literature teacher explained how they were in the final stages of analyzing the book they'd been reading, and would move on to 'Theories For the Modern Hero.' Hina wasn't sure what sort of content it contained, as she'd never read it, but it sounded interesting. She quietly wrote the book title on the top of her folder, wanting to look at it for herself later.
All Might followed up by saying that the class had finished their team assessments, and would be moving forward with further competitive exercises to bolster the importance of speed in their rescues. It would focus on showing them just how little time they had when in an actual crisis situation, and to train them on how to prioritize needs in the heat of the moment. Nezu nodded, thanking them both before moving on.
Hina stewed in her seat, watching as he went one by one down the table, inquiring as to what the students will be working on. She wrote everything down to stay in the loop, dreading when all eyes would be on her.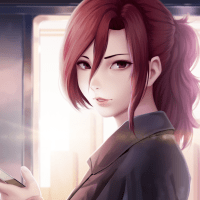 (Inner Thoughts)
You're an adult, act like it. It's not like the rest of them are going to just bust out laughing at you or anything. Right? Pull yourself together, Hina!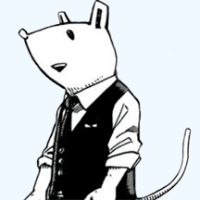 Nezu said, and she looked the principal's way.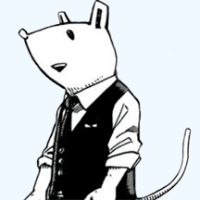 Nezu
What will be your course's focus for the last few days of the month?
Steeling her nerves, because she was a god damn adult with a job to do, mind you, Hina opened her folder and stared at the words she'd had to write there with a heavy sigh.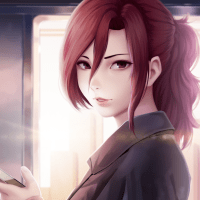 Hina
This year, the Department of Education decided to require the inclusion of an additional...topic...to the Life Skills program which had been excluded up to this point, in response to an unusual rise in...'heroes with perverse tendencies.
She air quoted, reading directly from what the city had forwarded to her and all of the other Life Skills teachers in the district.
Swallowing past the discomfort and collecting herself as best she could, she looked back up to the principal. He already knew this information the moment they had changed the policy a few weeks before, and she had a feeling this was just his sadistic nature showing through.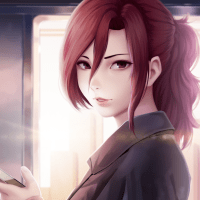 Hina
I'll be covering sex ed with all of the classes the rest of the week, then begin lessons on-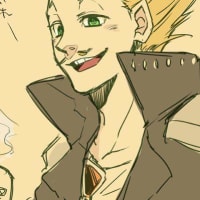 Present Mic wasn't very successful in holding back his sudden choke of laughter, which only set Midnight to unabashedly grinning like a hyena. Mic tried hiding his amused smirk behind his directional speaker, but it was all too obvious to everyone in the room. Hina's eye twitched, but she didn't look at the two of them, trying to maintain her dignity without turning just as red as her hair. No need to have more than one reason to be called 'Scarlet.'
She cleared her throat.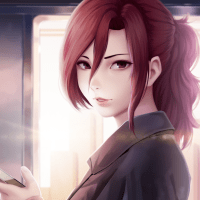 Hina
-on conducting themselves properly-
Present Mic's and Midnight's continued amusement and snickering caused Ectoplasm to cough 'covertly,' trying his hardest not to join in at the expense of Hina's comfort. Toshinori simply looked at her sympathetically, no doubt relieved he wasn't the one conducting that particular lesson.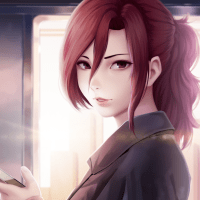 Hina
-in front of the pro heroes and general public.
The redhead finished through her teeth. The rest of the teachers were doing a remarkable job of not showing any sort of outward reaction, though a few were shifting uncomfortably in their seats at the very mention of the subject. Obviously no one envied her job right now.
There was a slight pause, before Nezu placed a paw on his chin thoughtfully.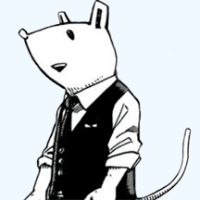 Nezu
I see. Since this is such a new addition and something the school hasn't handled before, could you please break down the curriculum for us all in more detail?
His question had sounded so innocent. So genuine. He even had the audacity to accompany it with his cute little fucking smile that promised nothing untoward. Nezu had never targeted her like this, and she wondered what sort of bad karma had come her way to deserve this. Hina winced at him painfully as Present Mic, Midnight, and Ectoplasm simply couldn't hold their laughter in any longer, bursting from the sheer hilarity in their respective places.
Snipe and Vlad King tried to get everyone back on track but the damage was done. The three laughing teachers were too far gone to calm down now, and the meeting had degraded to be a circus show more than anything. Nezu must have realized this too, as he simply continued to sip tea and watch as the teachers tried to sort themselves out without intervening to get their discussion back on track.
Trying to avoid everyone else's attention, Hina sunk deeper in her seat, trying her best to hide behind her lesson plan folder and hoped the ground would just open up and swallow her whole.
~~~~~~~~~~~~~~~~~~~~~~~~~
On his way back to his own classroom, Aizawa passed by Hina's door and saw her pacing the inside of the room, nervously staring at the lesson plan for her day while chewing on the end of a pencil. He debated just leaving her to her own devices, but felt bad about the whole meeting fiasco from earlier that morning. She'd walked out early after Nezu finally granted her mercy, but the fitful laughter from their more childish coworkers provided the background noise for her retreat.
He ducked inside, leaning against the doorframe.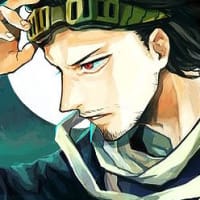 Aizawa
It's not a life or death situation, Scarlet.
He muttered, bemused by the way she spun in place and ran her fingers through her hair. She let out a dejected sigh.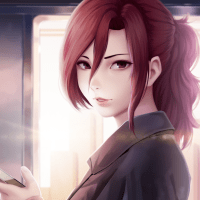 She tossed her lesson plan on the desk and sat in her chair, facing him.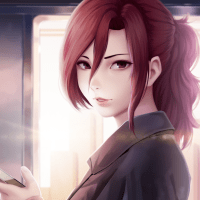 Hina
These are going to be the worst three days of my life.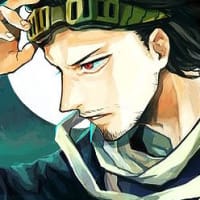 Aizawa
You're being dramatic.
He shrugged, ignoring the way his elbow stung something particularly fierce at the movement. Thankfully the bandages his his wince of pain.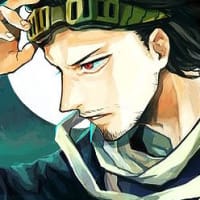 Aizawa
I don't envy you, honestly, but it's your job to prepare them for the future.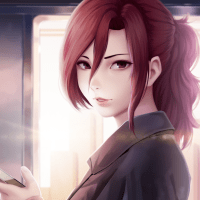 Hina
I know that...I just...am not looking forward to telling these high schoolers the ins and outs of their bodies. Especially your class.
She shivered uncomfortably.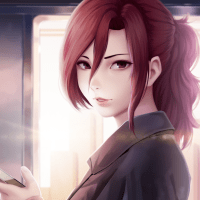 Hina
Bakugo might just glare a hole through my head as a defense mechanism and Mineta will probably explode the minute I first utter the word 'sex.'
Her statement caught him off surprise and he huffed out a laugh. She smiled as a result, chuckling under her breath too. Good. She was calming down.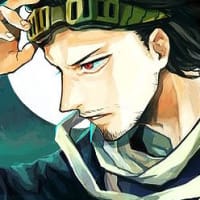 Aizawa
Treat them like adults and they should fall in line. It may be uncomfortable but, if they're smart, they'll still value the information you have to share.
He figured with a shake of his head.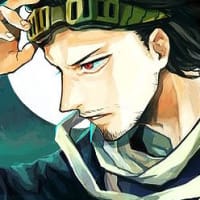 Aizawa
I'm sure you'll find a way to persevere.
Aizawa had faith. She was an excellent teacher that cared about her students' wellbeing and knew how to connect with them. She'd figure out how to get her lesson across without problem, but he sure was glad that he wasn't the one who had to talk about that stuff with his students.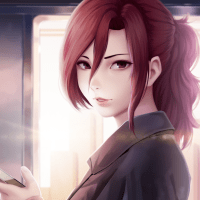 She said, grinning at him.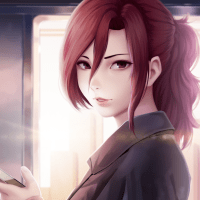 Hina
You should probably get going if you don't want to be late for your own class. Unless you want to stay here and help me demonstrate the course material?
He was already out the door before she could finish asking.
~~~~~~~~~~~~~~~~~~~~~~~~~~~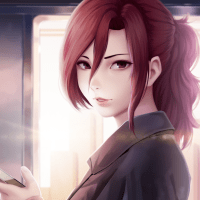 Hina greeted the general course students awkwardly, standing in front of her desk to face them all. None of them were paying her any attention, though, staring at the chalk-written words of 'Sex Ed' on the board behind her. She scratched the back of her neck timidly.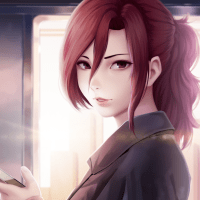 Hina
I would ask you about your evening last night, but we unfortunately have a lot of material to cover today. As you can see, we have a different sort of lesson on the docket. It's uh...
A student suddenly raised his hand high in the air, a petrified look on his face.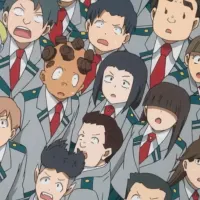 Students
H-Hitagawa Sensei? May I be excused?
She frowned.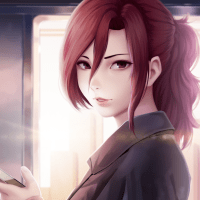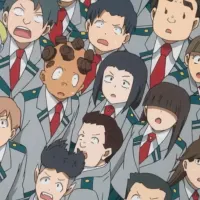 Students
I've suddenly become extremely sick and must go home.
He explained, not looking sick at all but just fearful of the subject at hand.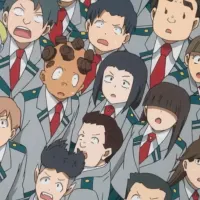 Students
For my health and safety, I think it would be best for me to leave.
Several other hands joined his, all looking just as eager to take the same suggestion. If they were trying to be subtle, they'd failed miserably. She knew they wouldn't exactly like the subject, but she really didn't expect them to try opting out of it entirely.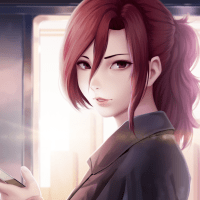 (Inner Thoughts)
Treat them like adults.
She reminded herself, hearing Aizawa's words in her head. The teacher sighed, wandering over to the classroom door and audibly locking it so they all could hear.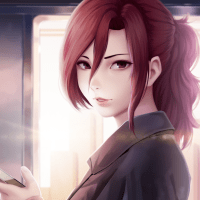 Hina
This is a required lesson given to me by the Department of Education, and at the end of the three-day course, you are all required to pass off a comprehension test. Skipping any part of the lecture today, tomorrow, or the next day will force me to have to keep you back after school for a one-on-one tutoring session so you can pass it off. With that in mind, is there anyone who still wants to leave?
All hands immediately shot down. As expected. Though the thought of having to listen to all of this as a class was uncomfortable, it would be even more so if her sole attention was on them in a tutoring lesson. They all seemed to come to that same conclusion and resigned themselves to the very awkward discussion they were about to have. Hina nodded, plastering on a smile to hopefully dispel some of the awkwardness.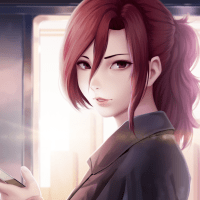 (Inner Thoughts)
So far, so good.
~~~~~~~~~~~~~~~~~~~~~~~~~~
By third period, Hina had her lesson down to an exact science, and after all of the awkwardness had passed on her part, she actually started to enjoy watching the thunderstruck faces of the students as soon as they realized what they were in for that day. Maybe Nezu wasn't so wrong for having a sadistic side to him. She could sort of get on board with that line of thinking.
The students of class 1-A filtered into the Life Skills classroom with unease after their lunch time, noticing Hina sitting back in her desk chair at the front, an easy smirk in place with her feet up on the desk crossed at the ankles. For once, the projector screen was down, covering the chalkboard. They all took their seats, wondering why she was composed in such a strange way. They'd never seen her so...predatory. What had happened to the kind-hearted Hitagawa Sensei they'd all come to know? She laughed in her head at the thought.
The bell rang and everyone sat ready to learn for the day. She didn't move from her spot, which was strange. Normally she liked to address them while standing in front of her desk in a professional and calm manner. Another tick on the 'things that didn't seem like Hitagawa Sensei' list.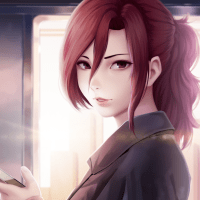 She greeted cheerily, twirling a yardstick around with just her fingers.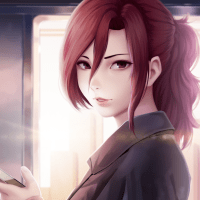 Hina
I assume you all had a good lunch?
They nodded, confused.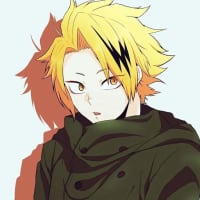 Denki
Is...something wrong, Hitagawa Sensei?
Kaminari asked, voicing what they all were wondering.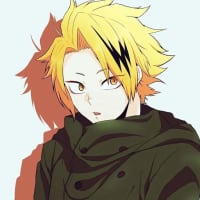 Denki
You seem...different.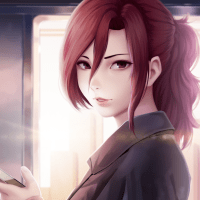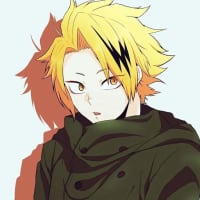 He struggled to find the word for it.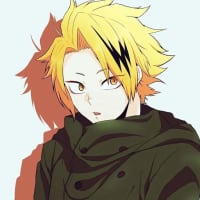 Denki
Like you've got something planned that none of us are going to like. Midnight or Eraserhead give off that same feeling sometimes.
The rest of the class nodded their agreement, and she smiled wider. Using the yardstick to reach over to the rung at the bottom of the projector screen, she yanked it down, allowing the screen to roll back up and snap into it's holder with a loud clank.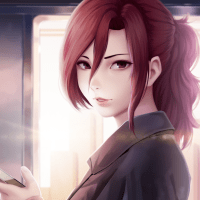 Hina
An excellent observation, Kaminari!
She cried with a wicked smile. Hina savored the moment the students comprehended the words 'Sex Ed' that she'd written on the chalkboard behind the projector. It was an interesting study in the many ways the facial expression could change, all within the blink of an eye. Her mind flitted across the 20 students, relishing their reactions with blatant joy.
Iida, Momo, and Todoroki were all forcing a neutral expression, but internally were sweating bullets. Bakugo just looked genuinely upset and angry. Uraraka and Ashido both were sporting very vibrant shades of red on their face from embarrassment, staring at the board in utter panic. For the gravity student, however, all Hina could hear in her head was girlish screaming.
Kaminari had opted to enter 'stupid-mode,' as his classmates had so dubbed it. Kirishima was realizing that his quirk had a very obvious innuendo, asking himself why he hadn't ever thought of it before, but with an outwardly blank expression and wide eyes.
Asui seemed generally unaffected due to the nature of her quirk, though her cheeks were colored a bright pink. Koda was hiding behind his hands and Shoji only stared at the board with wide eyes. Midoriya slowly sank into his seat, raising his notebook to cover his face. He was desperately trying to come up with a way to get away from this place.
But her favorite reaction of all had to be Mineta, who had immediately exploded into a nosebleed the moment he'd read the words. His eyes had taken on the appearance of stars and he had practically fallen unconscious in his seat a moment afterwards. Drool spilled from his mouth.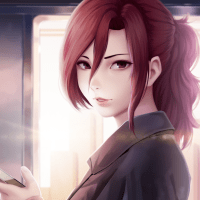 She requested sweetly, turning to the one student who didn't appear affected in the slightest.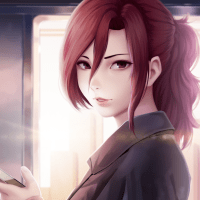 Hina
Will you please bring Mineta to Recovery Girl to make sure he hasn't lost too much blood?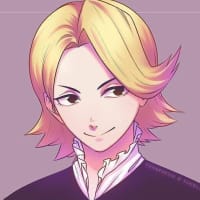 Aoyama
Of course, Hitagawa Sensei!
He cried, grabbing Mineta's arm and dragging him out the door of the classroom. It shut with a snap and she directed her anticipatory smile to the remaining students.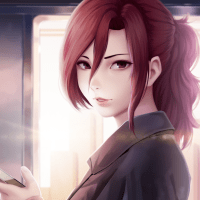 Hina
Notebooks out, be prepared to take notes. There are some diagrams or charts I expect you to notate. We have a lot of information to cover and I expect you all to act like adults about this. I won't slow down or answer things I deem inappropriate. Do I make myself clear?
The dramatic personality shift had taken them by such surprise they all responded in unison.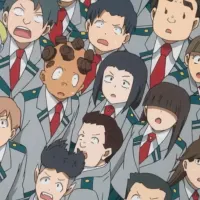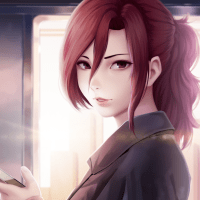 Hina
Very good. Now, to begin...
She clicked on the first slide given to her by the Department of Education, using her yardstick to point to certain things she referred to. As she spoke about the information, she was glad to see the students had gotten over their initial fear of the awkward topic, and were studiously writing down everything she said.
Thanks to Aizawa, she hadn't died of sheer embarrassment after all. She'd have to buy him a drink later as thanks.
~~~~~~~~~~~~~~~~~~~~~~~
Hina opened her eyes, finding herself on the Dagobah Municipal Beach Park pier. A sapphire orb of light floated in front of her, glowing with vibrant light. The very center of her mind.
Each person had a different 'center;' in the way it looked, felt, and organized, but most she'd come across had the same structure. Perhaps it was simply her interpretation of it, but the psyche usually constructed itself as a floating orb of light, packed full of memories and emotions and everything that made a person who they were. She'd only seen a few, never having delved deep enough into a person's mind to see too many of them, but her in particular was one she been frequenting more often as of late.
She wasn't sure why her head chose to manifest into a scene by the beach, as it had never represented anything particularly important or impactful to her, but she had always enjoyed the sound of the ocean as it lapped against the shore. Feeling the mentally fabricated wind whip at her hair, she stood and walked over to the opposite end of the pier. Her bare feet pressed dully into the salty wood with each step, before coming to a stop in front of a large, stone wall that dissected the sand.
It was too tall to see the top, reaching the very edge of her mind, wherever it may lay, in all directions. Her protection against any sort of mental attack or intrusion from another mind-based quirk user.
She ran her hand along the stone, feeling bits of the mortar crumbled in her fingers. At the base of the wall, particles of stone dust and bits of stone that had fallen off over the years lay useless in the sand. The wall was still sturdy overall, but years without maintenance or attention had certainly taken it's toll. It was growing weaker.
Hina sighed, stepped away from it to return to the beach. It would take a lot of concentration and lots of energy to begin the repair process, neither of which she had at the moment. Her long day at work had taken a lot out of her, and she wanted to do nothing else but sleep.
Pulling back her quirk from her own consciousness, Hina blinked and saw the end of the bed she sat on. A glance at the clock confirmed it was well past time she go to sleep. Tomorrow would be just as taxing as today had been, and she needed all the rest she could get.
~~~~~~~~~~~~~~~~~~~~~~~~
CHAPTER 10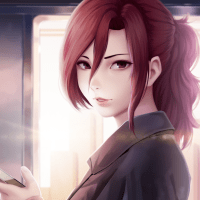 Hina
Like any interaction with another human,
Hina said, gesturing to herself, then out at the class,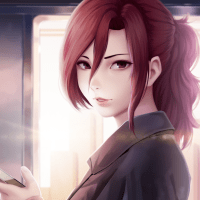 Hina
first impressions with the people watching the festival are crucial. Especially when there are so many of you hoping to shine, there will be many others to focus their attention on. The first 7 seconds are all you have before someone's made an opinion about you.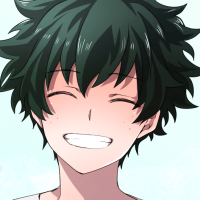 Midoriya asked, completely surprised.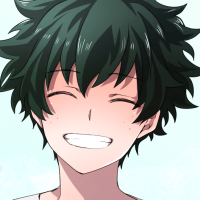 Midoriya
You can't even say a proper hello in that time.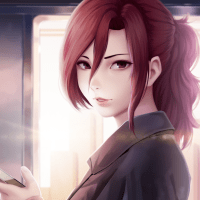 Hina
Correct. So, following that,
her eyes swept around the room,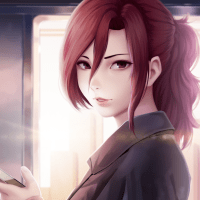 Hina
what might they be making those opinions on, if not what you say to them?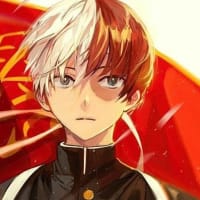 Todoroki
Physical appearance, of course.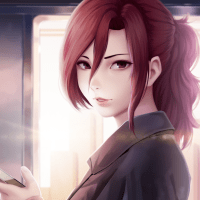 Hina
That is one of them, yes.
Hina pointed to Hagakure, who's sleeve was lifted in the air.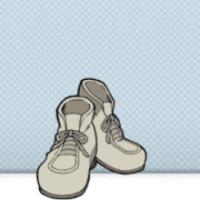 Hagakure
Facial expression is a big one!
The redhead smiled, somewhat amused by the irony, but nodded.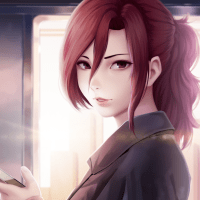 No other hands raised, and she tilted her head.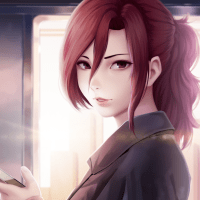 Hina
Anyone else have an idea? No? Ok, let's go over everything you may have to think about before walking out onto the sports field.
The words 'Physical Appearance' and 'Facial Expression' were written at the top of the board, along with 'Body Language.' She turned and spoke to the class again.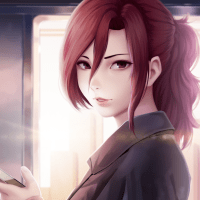 Hina
There are three main things a person will base their immediate opinion of you on, taking into account you haven't spoken a word to them yet. Outward appearance, facial expression, and your body language, with each getting progressively more difficult to consciously control.
She turned back to the board and began drawing small lines below each category, branching them out a few different directions.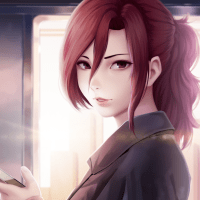 Hina
There are many factors to each of them that, as a whole, create a positive or negative impression on the person you're associating with. For example, physical appearance can mean your clothing,
she wrote that down under one of the branching lines, before going to the next,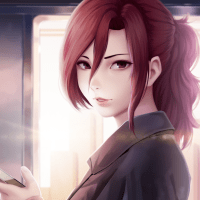 Hina
hairstyle, cleanliness, body odor, or even something as superficial as height and weight. For the most part, you are in total control of how you appear to other people. You can dye your hair, put on makeup, wear new clothes, that sort of thing, to improve your chanves of a good first impression.
Hina gave them another few seconds to finish writing on their papers, before going onto the next.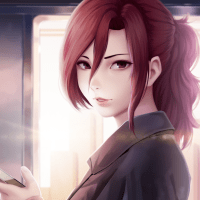 Hina
Facial expression is particularly important. Amount of eye contact, whether or not your smiling, eyebrow position, etcetera. While you have a fair amount of control over your expressions, sometimes you may not realize you're pulling a strange face at someone. Without a mirror handy, it can be tricky.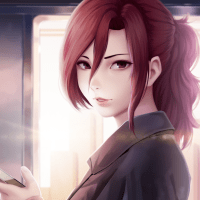 she began on the third category after another small pause to allow them to catch up,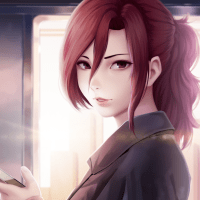 Hina
is perhaps the most difficult to consciously control. It also has the majority of the factors involved that contribute to it's category. Arm position, like being crossed or extended. Is your hip cocked? Rigid? Are you faced away from them or towards them? Do you keep your head high with confidence, or down to try hiding away? Are you relaxed or tense? Too close? Too far away?
Finished filling out the branching lines from below the three categories, she put down her chalk and waited until the pencils stopping scribbling down notes. She returned to in front of her desk.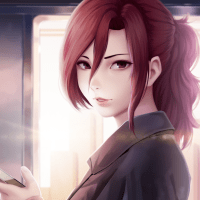 Hina
Most of the time, our body react to things on their own. For example...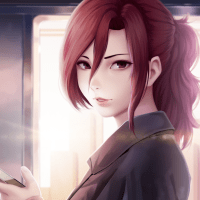 She shouted into all of their minds, and they startled in place, not having anticipated her doing so.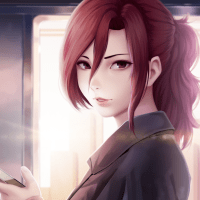 (Projected)
Just now, everyone jumped in place. It's the body's natural reaction to being startled or scared. The same goes for our innate reaction to being near other people. If you're socially anxious, you may try to shrink into yourself and take up as little space as you can to ward off people talking to you.
Hina demonstrated by stuffing her hands in her pockets and slouching a little.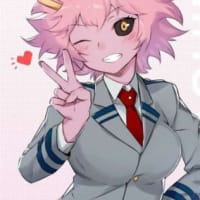 Mina
You look like Aizawa Sensei!
Ashido exclaimed, and the redhead only laughed.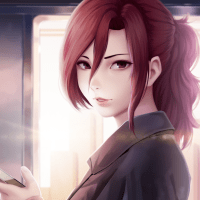 Hina
On the other hand, outgoing and social people like to make their presence known and maintain a friendly and welcoming posture to encourage interaction.
She said, switching her posture to lean back a bit and tilt her head to the side, shoulders back a bit to make her face the focal point.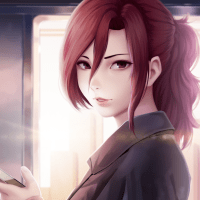 Hina
Any questions so far?
She asked, and Uraraka raised her hand.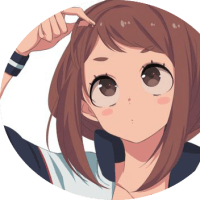 Uraraka
Do pro heroes look for anything specific from students in the sports festival? Is there a certain way to act that will get us noticed by more pros?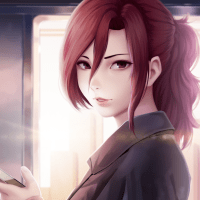 She said, noticing that many of the students were curious as to the answer themselves. It must have been on a lot of their minds.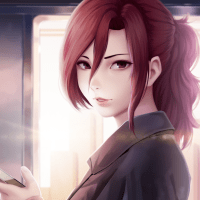 Hina
And unfortunately my answer is that it varies widely.
She hopped up onto her desk and sat on the edge, crossing her legs at the ankles.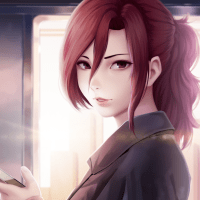 Hina
Some heroes look for candidates that they feel will mesh well with their agency. Others like to recruit based on pure power, or personality, or in some cases even something as superficial as the way you look.
She finished up with a shrug.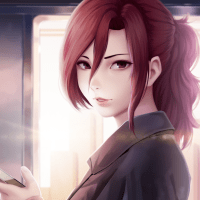 Hina
All pro heroes are different and choose to focus on different aspect of being a hero. That's the long and short of it.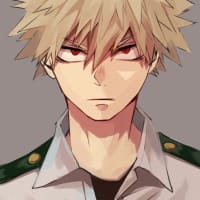 Bakugo
Well, that doesn't really tell us much...
Bakugo grumped.
Hina smiled.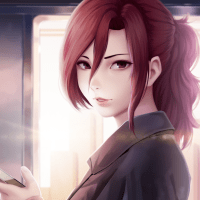 Hina
I will leave you with this piece of advice, which may help a little. Compose yourselves as the heroes you want to see yourselves become, and like-minded pros who will be the best suited to help you get there will definitely notice. Act with the future in mind.
The redhead glanced at the clock and noticed that they still had several minutes before the end of class.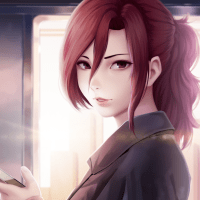 Hina
Well, it looks like we finished a little early. Are there any questions that just you're dying to ask?
Sero raised his hand.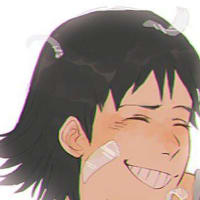 Sero
Hitagawa Sensei, how did you do at your sports festival?
Hmm, not the question she'd been expecting, but now that it was out there, all of the students were seemingly curious as well. She smiled.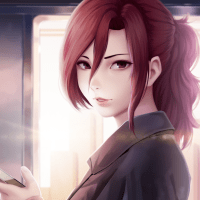 Hina
I did not attend UA, so I didn't participate in a festival like you will.
They seemed disappointed by that, but she raised a finger.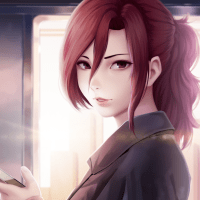 Hina
We did have a similar event, but it was school exclusive. Just parents of the students were allowed to attend and watch their childrens' progress. A pretty small thing. And truthfully I didn't do all that great.
Jiro
What? Couldn't you have just read everyone's mind to know what they were doing?
Jiro asked, a little surprised by her admission.
Hina shrugged ruefully.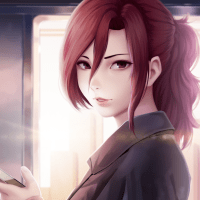 Hina
I tried, but knowing what someone's thinking will only get you so far. Reacting to what they're about to do is much more difficult. My speed wasn't what it is now.
Mineta spoke up now, interested.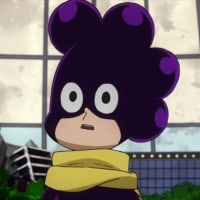 Mineta
What events did you have?
She ticked out on her fingers.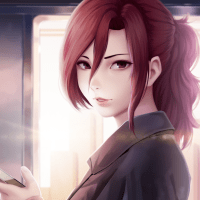 Hina
The first one was navigating a maze, which I only barely got out of within the time limit. The second was a baton race. That was probably my best event, since I was fast, but the mock battles were where I failed. I was eliminated in my first battle.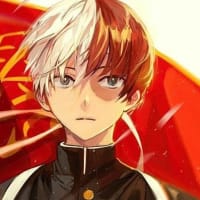 Todoroki
Who did you face?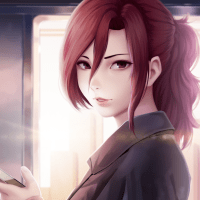 Hina
He's a pro hero, now. He goes by Kamui Woods. Maybe you've heard of him?
She grinned, and the class looked ready to burst at the seams. She only laughed.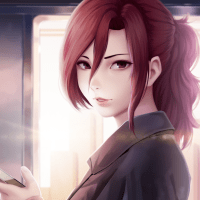 Hina
He made quick work of me with his wood abilities. I was out of the match in about 10 seconds. Pretty embarrassing, to be honest.
Just then, the bell rang, and despite having so much more to ask of her, she sprang up from her desks and clapped her hands together once.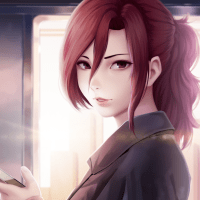 Hina
Go on, now! Off to your next class! The next time I see you will be after the tournament, so please do you best! I look forward to seeing you all in action.
The students reluctantly packed up their backs and left to go to wherever they went next. Hina circled around to the other side of her desk as they eventually all left, grabbing her mug of tea to refill it from the teacher's lounge.
~~~~~~~~~~~~~~~~~~~~~~~~
The redhead walked in to several teachers huddled around Present Mic, who was reading a newspaper. She stopped just inside the doorway and they all looked up.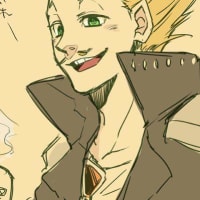 Mic called out to her, and she held up a peace sign. Snipe and Cementoss straightened and stepped away from Mic. Not having noticed him there until now, Aizawa turned in his place on the couch opposite them.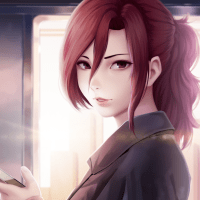 Hina
Yo. What're you all looking at? Did something happen?
She hadn't checked her phone for news that day, so she hoped nothing awful had occurred since yesterday. Wandering over to the tea pot, she began heating up the water for her tea.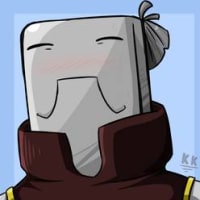 Cementos
Some heroes captured two of the prison escapees last night.
Cementos said, and she perked up at the news, looking over to them.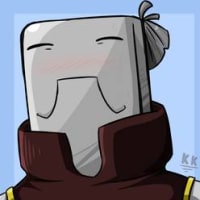 Cementos
Kamui Woods and Edgeshot found Katakura Reiji and Sutsu Hajime last night in their hideout.
Hina's enthusiasm stalled and she turned back around.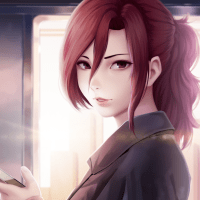 Hina
Ah. That's great to hear.
Was her lackluster reply.
She supposed it would have been asking too much for someone else to have found Daichi already. He was an intelligent and persistent man. He wouldn't be caught so easily, and she worried for any hero who may end up finding him first, now that she gave it thought.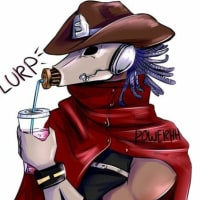 Snipe
Your brother's still out there, isn't he?
Snipe asked, but Hina didn't turn to acknowledge his question. Instead, her eyes stared at the tea pot as it heated. She hoped her discomfort didn't show through too much in the muscle on her back.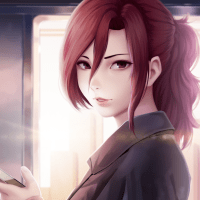 Was all she said.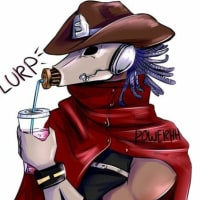 Snipe
How are you, anyway? It can't be easy, having him on the loose like this.
He continued, and she shook her head.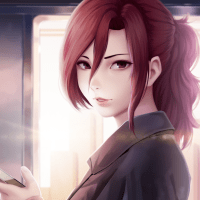 She added when there was a long pause afterwards, finally turning to regard her fellow teachers. They all looked at her with pity.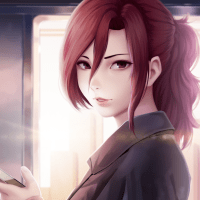 Hina
I'm just...disappointed that it's come to this. It was hard enough bringing him in the first time, and now after a few years of sitting in prison to stew on the fact that his own sister had him arrested, I'm sure he's full of rage right now.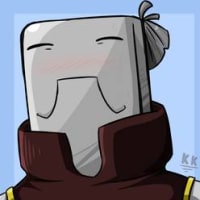 Cementos
He may try to target you first, then.
Cementos concluded based on what she'd said.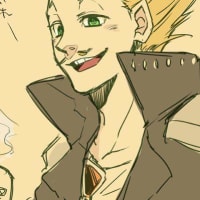 Present Mic
Yeah, Hina, so no going out by yourself until he's back in prison.
Present Mic pointed at her with a worried frown, an expression not often seen on the voice hero's face.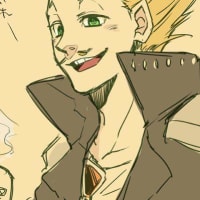 Present Mic
We don't need another teacher looking like Eraser over here.
Mic gestured to the heavily bandaged Aizawa, who only stared at his friend.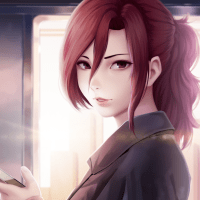 She said with a sigh, pulling the tea pot away from the heat and pouring herself a cup. She filled it up to nearly the brim of the mug before setting it back down.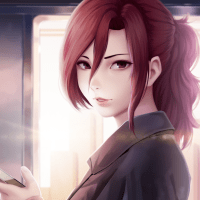 Hina
My biggest fear would be him targeting the students to get to me. If Tomura could manage to bypass the UA barrier, I'm afraid Daichi could as well.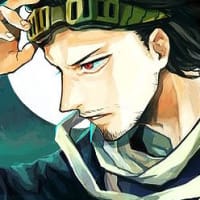 Aizawa
As their teachers, we wouldn't allow that to happen.
Aizawa said suddenly, pinning her with a hard stare. Even with the bandages covering most of his face, she could tell he was deadly serious.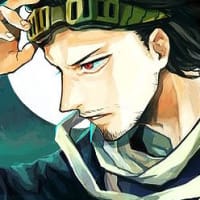 Aizawa
Something like the USJ incident will not happen again.
Hina nodded, knowing that he believed every word he said, but unsure if she could truly make herself believe them too. When it came to sheer power, her ability was nothing compared to the other people on staff. In a one-on-one fight, she wasn't confident her skills would match her brother, who'd always been the more powerful telepath. She didn't want to talk about Daichi anymore, or the things he could possibly do should he discover where she was. Worrying about it wasn't helping any, and she was tired of the others staring at her with pity.
Taking her tea with her, she hurried out the door before they could ask any more questions of her.
~~~~~~~~~~~~~~~~~~~~~~~~~~
Slugger ran. His feet carried him through the dark forest as fast as they possibly could, nearly tripping up on twigs and small rocks jutting out of the earth below, which up until five minutes ago had been the solid concrete of Musutafu City's sidewalks. Panting heavily, he continued on, fearing for his life.
He'd never encountered a villain with such vast power. The ability to create a forest in the middle of a city? And in the blink of an eye, too! What kind of guy could do that? What quirk even was this? This was maddening, but he had to find a way out and get reinforcements, before-
There! Grabbing his bat, he swung towards the dark shadow that began closing in on him from his left, and the mist dissipated in a swirl as the wooden weapon swiped through it, just as the other apparitions had done.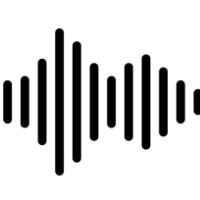 Voice
Where's Scarlet Seer?
A cold, angry voice demanded again. It felt as though it dug into his brain. No matter how far he ran, it never seemed to grow any further away, always just as loud as the time before it. Echoing everywhere around him in the darkness...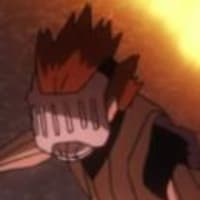 Slugger turned in place and began running again, his fear slowly overtaking him. He didn't like the dark. He never had. It was one of those childhood fears that he never could shake off entirely, and the sense of dread just continued washing over him with each step. If nothing was done, he was afraid he'd be paralyzed with fear before too long. He had to get out of there.
His bat was no use, other than keeping the phantom things at bay, but the rugged path he took didn't seem to be going anywhere at all. The trees were dense, leaving no room to truly see through any of the trunk to try finding another path out, as if it were leading him further in to it's depths, where he'd never been seen again-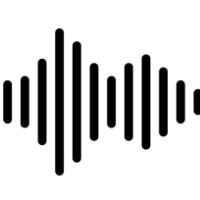 Voice
Where is Scarlet Seer!?
The voice was angrier now, and Slugger whimpered out of pure instinct, his heart hammering in his chest. The forest seemed to be closing in on him from all sides, and the feeling of claustrophobia became nearly unbearable.
The demonic roar of something up ahead made him gasp, and his foot caught against a branch that was sticking into the pathway, tripping him and causing him to crumple to the ground in a heap. The demonic roar sounded again, reverberating the trunks of the trees. He curled up, fear gripping him tight and refusing to let go, the pressure in his head mounting.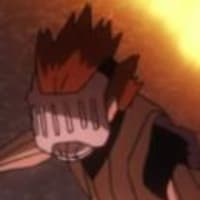 Slugger
I don't know...I don't know!
He cried out with fright, just wanting it all to go away. He didn't even know who this Scarlet Seer person was! How was he supposed to know where to find them?
The darkness took form beside him, standing over him. Looking down with hateful, red eyes, the only source of color or light within the being's form. It crouched down, extending a hand towards Slugger's chest, and he tried scrambling away but he couldn't seem to find purchase on the dirt around him.
The black, inky hand grasped his hero costume, dragging him closer to where it's face would be. Closer to those glowing, red eyes. For as terrifying as they were, he couldn't seem to look away. They bore deep into him, looking past his eyes into his very soul, almost.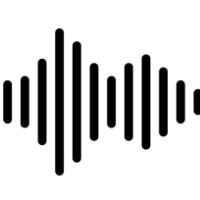 Voice
Show me what you know.
Slugger opened his mouth to deny knowing anything, but a pressure like he'd never known before hit his skull, and he was unable to speak. The pain was indescribable, as even describing it at that moment was too much mental function to even attempt. He felt bare, vulnerable, and completely at this thing's mercy.
However there was no mercy here. His mouth open in a silent scream, Slugger's body spasmed as his mind was figuratively broken apart and shredded, until he went still and nothing at all mattered anymore.
~~~~~~~~~~~~~~~~~~~~~~~~
He stood over the orange-haired hero in disappointment. Slugger had turned out to be useless, never having even heard of Scarlet Seer before, let alone know where she was. But in truth, his foray into the man's mind hadn't been all bad. It had been some time since Daichi had exercised his quirk like this, and it felt good to stretch those long-disused mental muscles. Exploiting the man's fears to terrorize him a little had been almost a joy, a cakewalk. Watching him basically implode from the inside had even brought an amused smile to his face.
He looked up at the sky, still bright and blue with the mid-day sun. He didn't like having to work this hard just to find that bitch, but he was a patient man. Getting caught now would ruin everything, and if he had to pry open a few more heroes to get the information he needed, so be it.
Stepping over the unresponsive hero, Daichi walked out onto the street from the hidden-away alley they'd been standing in, blending in with the crowd seamlessly.
~~~~~~~~~~~~~~~~~~~~~~~~~
STORY CONTINUES, PLEASE VISIT MY PROFILE FOR FURTHER CHAPTERS!