I woke up to find myself standing outside the gates of an expansive school campus. It was the strangest thing - the entire world outside of the campus was shifting and disintegrating, like a frothy liquid swirling inside a cauldron, everything formless and undefinable. The school campus was all there was. I walked in, and an unfamiliar voice spoke inside my head, like a whisper behind my neck:
The Voice
You took your sweet time to enter. No more delay, I need to show you something.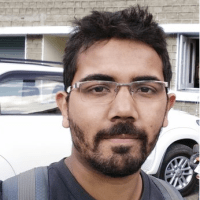 Me
Fuck! Who is that? Who are you?
The Voice
Hey, don't be afraid! I'm just a guy. Not much older than you, in fact.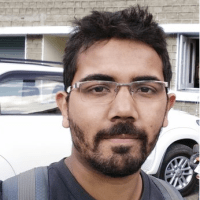 Me
How the hell are you inside my head? What is this place? And what's happening? I want....
The Voice
...It's okay. Calm down. I'm not inside your head. You're in my world. I'm everywhere. All this, everything, I made this. If anyone should be pissed, it's me <chuckles>.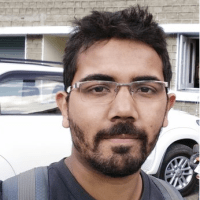 Me
How did I get here? This doesn't make any sense. I need to get back home. This is not funny anymore, okay?
The Voice
You're free to leave anytime you want. But first, I want to show you something. You already know where to go.
As weird and unreasonable the guy was being, Emilia felt herself pulled by a mysterious force, away from the entrance, towards the ground floor classrooms. All of a sudden, a group of kids materialized in the playground in front of her, playing on the swings, laughing and arguing.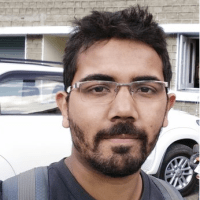 Me
Whoa! What's happening now? Is this what you want to show me? Who even are these kids?
The Voice
This was my favorite part of the day. You see the little boy with that stupid, yellow wristband? That's me.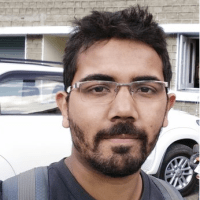 Me
To be honest, you look as annoying as you sound now. Look how you're teasing that poor girl. Not very gentlemanly.
The guy didn't say anything to that, and I kept on walking, approaching the grade 4 classroom. I could hear the cacophony of 30-odd kids shouting at once, the hapless teacher struggling to maintain decorum.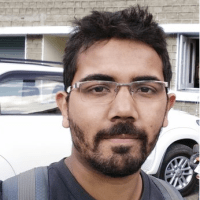 Me
Aah, so which one of them is you? All of you have grown up so much.... Wait a sec, I see you!! That shabby-haired boy with the yellow wristband, that's you right?
The Voice
<suppressing a laugh> I'm afraid, yes. Do you still want to leave? Or are you willing to see this to its end?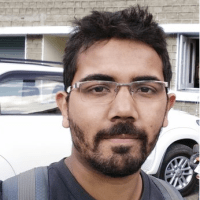 Me
yeah, yeah I know what you're doing. I'm not one to abandon a story midway. Let's see what ya got!
As I followed the pull of the force to the first floor, I glanced back at the classroom, smiling, as the boy gently removed his wristband and offered it to the cute girl sitting in front of him.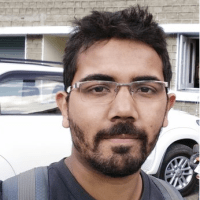 Me
I think I'm getting the gist here. So did you get the girl or not?
The Voice
You'll see. Don't get impatient now.
As I reached the first floor, I began seeing a 'highlight reel' of events and moments one after the other, each mashed into the other, as if fighting for my attention. I saw the boy, now grown up even more, play-fighting with the girl, his efforts at hiding his feelings fooling no one. I saw the both of them laughing, fighting, crying, running, falling and enjoying the best days of their lives. I could literally feel the love he felt for her, a strange warmth filling me up till it made me tear up a little.
The Voice
I guess I made you remember your school days, huh? It's funny how we never recognize the good old days when we are in 'em.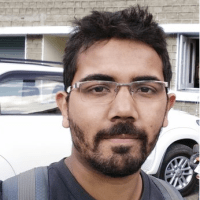 Me
Come on, school wasn't all roses and sunshine. I have some pretty awful anecdotes that could dampen even your spirits. I see you aced both your love life and your studies. But not everyone of us is as lucky as you!
The Voice
Lucky, yes. I was quite fortunate, I admit! To even get to sit next to the most beautiful girl, to get to see her everyday, to hold her and tell her that I loved her. And oh boy, to hear her say that she loved me too. Well, I'm gonna stop or else I'll burst into tears.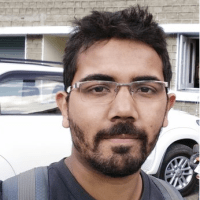 Me
Heh! Yeah you're getting too mushy for me. Anyway, what's that dark hallway over there? It's strangely different from everything else here. Even the washrooms here are lit up like Christmas. What's with the hallway?
The Voice
Why don't you go there and see for yourself? I promise this will be over soon and you can leave all this behind.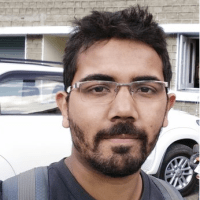 Me
Weird. Fine let's get this over with.
As I neared the end of the hallway, the soothing warmth inside me started depleting and a sense of dread started taking hold of me, and I was genuinely scared of what I was gonna see next.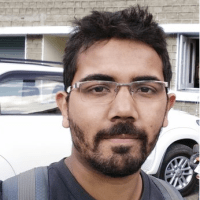 Me
Why has everything gone silent? It's pitch dark. I can't see a thing. What are you trying to show me? Hey, I'm talking to you!!
As if in response to my calls, a scene materialized in front of me, outside the school gates. I couldn't make out what was happening, as a crowd had gathered, mostly the school kids. They looked as if they had come out of a celebration, each of them wearing party clothes, not a single uniform in sight. They stood in silence in a circle, staring at something in the middle.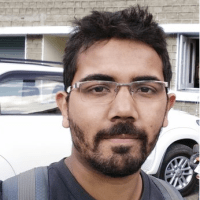 Me
What are they staring at? I can't see. Has there been an accident?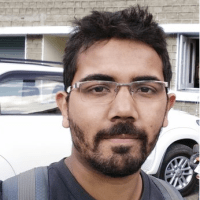 Me
Would you fucking speak up already?
The sinking feeling inside me threatening to engulf everything, I ran past the lit-up hallways still showcasing the highlight reel of beautiful memories, past the ground floor classroom and the playground and reached the school gates. That's when I finally saw it. And I felt as if someone had punched me in the gut.
The Voice
It was our farewell day. All of us were so, so happy, busy making life plans and promises of keeping in touch. And I was busy wrapping up the greatest gift I had ever given her. I looked for her everywhere, crying out her name like a mad man. That's when life decided I had had enough of happiness for a lifetime.
I couldn't hold back my tears. I couldn't move my eyes away from the lifeless form of the beautiful girl whose life I had just witnesses seconds ago. She lay there with a empty look in her eyes, a stream of blood still flowing from her head.
The Voice
My brain went numb. It refused to register what I was seeing. I had this weird, comforting belief that if I could just rewind the last few minutes and repeat them, do something different this time, she would be waiting for me. And I could kiss her again, could hold her in my arms again and deny the fate that was in store for her.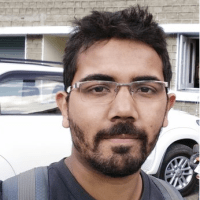 Me
<sobbing> They couldn't.....? They couldn't save her? But what happened? She was.... was she sick?
The Voice
They said it was a brain aneurysm. To me, it was just an equalizer, life's sadistic way of balancing the scales for me. No one deserved this much happiness right?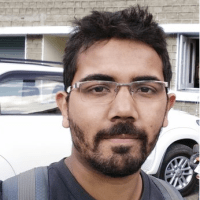 Me
I don't know what to say. I can't.... I'm..... I'm sorry!
The Voice
At that moment, I couldn't bear to approach her, dreading what i might do if I dared accept what had happened. The next few weeks were a blur. I still can't recall what happened after that day. After everything, I just disappeared. I survived on the streets for a year, making do. I was nothing more than an empty shell.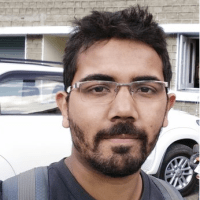 Me
And after that? What did you do?
The Voice
I couldn't carry on! No matter how much I tried to convince myself, of trying to live for my parents, my friends, and my firm belief in the sanctity of all life, I just couldn't.... I had to end it. I had to end the excruciating pain of having to revisit the memories, of seeing her life ended like that, in that horribly unfair way!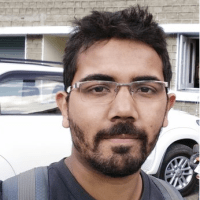 Me
I'm really sorry. I can't imagine what it would have felt like.
The Voice
I had to tell my story to someone. I simply had to let it all out. My soul or whatever that's left of me, wouldn't have it any other way. I'm thankful to you. I don't know how I managed to do this, get into your dreams and communicate with you. God, I tried for so long. Just..... Thank You!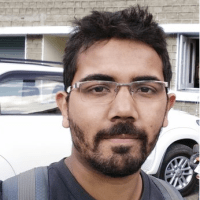 Me
......I hope you find some comfort now.
The Voice
I will. My time here is done. And yours too, in this world I created in your head. Good luck!
Before I could utter a word, the world around transformed into a storm, an all-encompassing crescendo, roaring and furious. Everything started to break down, the school campus, the infinite road, even my body, right in front of my eyes. But despite all this, I didn't have a tinge of fear, just a profound sadness and a sense of fulfillment. I closed my eyes and moments later, woke up in my bed. And unlike countless other dreams I had had, I remembered this one perfectly.
---
---
---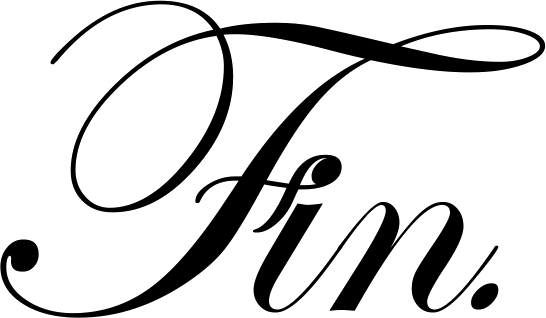 ---
---
---
;